Sometimes there may be errors when sending SMS messages from Bitrix24 to your clients. Most often, the errors occur on the side of your SMS service provider. If you've entered incorrect data in the CRM entity form, the system will inform you about this.
Hover the cursor over the word Error to see its description and find out what the issue is.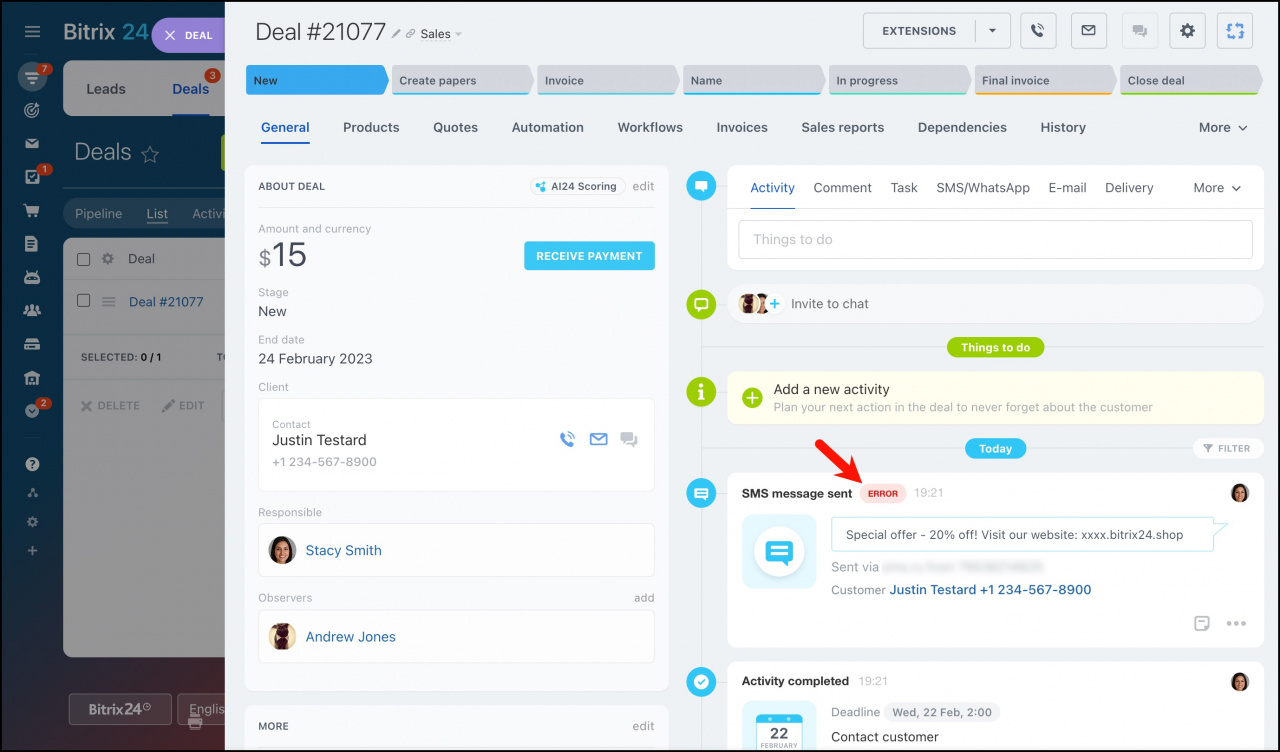 Bitrix24 transfers the phone number that you specified in the contact form to your SMS service provider. The only error that may occur on our side is Incorrect recipient. Check whether the phone number has the correct number of digits and whether the country code is correct. Try to send an SMS message again after correcting the errors.
The phone number must be specified in the international format: the "+" symbol, the country code, and the number, for example, +1 (XXX) XXX - XXXX.
Errors on the side of the SMS service provider
All other errors occur on the side of your SMS service provider. The most common error is Insufficient balance. Fund your account to continue using the service.
If you don't see any error messages when you hover the cursor over the error, you should contact the SMS service provider support.
Recommended articles: