Bitrix24.BI-Analytics is an effective tool for detailed analysis of data accumulated in Bitrix24. With the help of it, you can connect Google Looker Studio or Microsoft Power BI and create reports of any complexity to track the necessary indicators.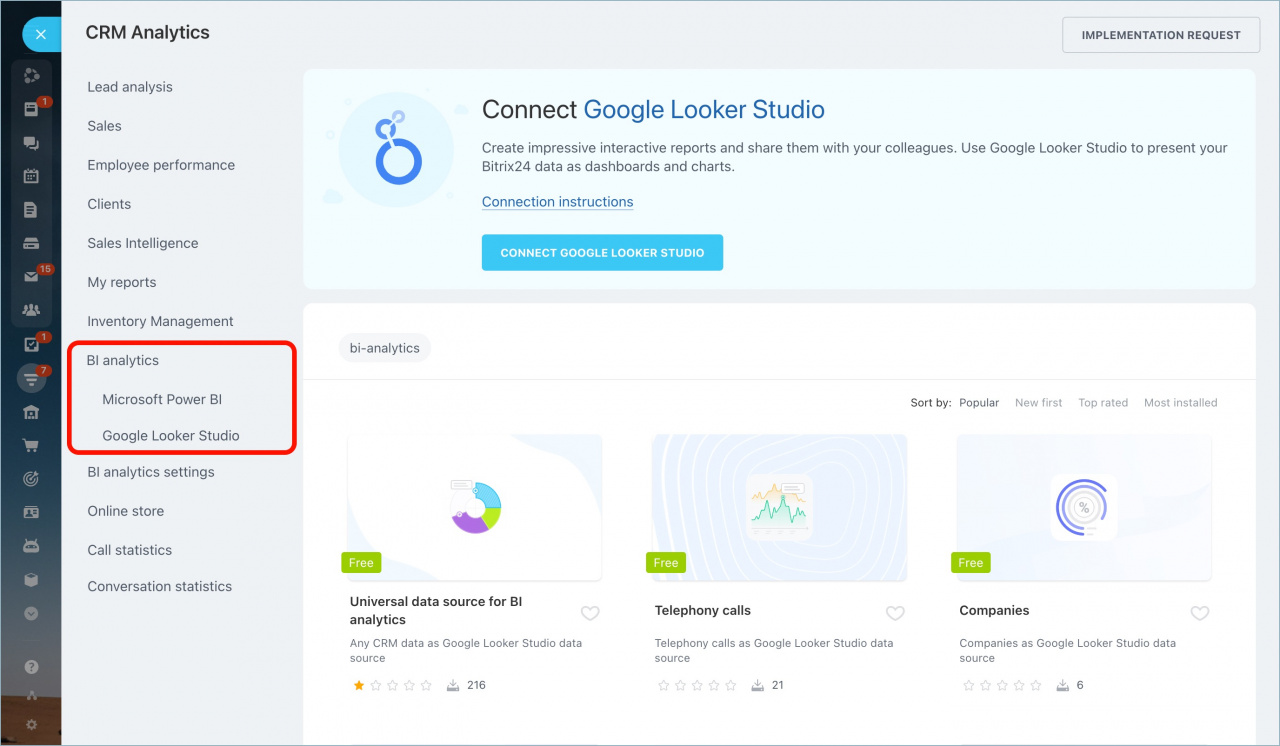 BI-Analytics
is not available to users of the
Free
plan.
All data for the selected time interval is uploaded to the BI system. But the maximum number of lines, after which the warning about switching to a higher plan will start to be displayed, is as follows:
Basic – 10,000 lines.


Standard – 10,000 lines.


Professional – 100,000 lines.


Enterprise 250/500/1000 – 250,000, 500,000, 1,000,000 lines.
How to reduce the number of uploaded lines
To reduce the number of lines to be uploaded, you can select a smaller interval in the report, for example, data for the last 3 months.
To do this, specify the required dates in Google Looker Studio before you add the report to Bitrix24.
In the Microsoft Power BI desktop application, you need to open the Transform data tab.
Then right-click on bx24_load_entity and select Advanced Editor.
In the opened window, you can change the reporting period.
Read more in the article:
Bitrix24 BI Connector limits
.
How to connect analytical systems
Read more about Google Looker Studio and Microsoft Power BI in the articles: