To send email campaigns and create CRM forms, you need to verify your Bitrix24. This measure is required to protect users against spam. The verification does not take long. You will have to do it only once.
How does it work?
When you start the first campaign or create the first CRM form, you will have to enter your phone number and click Send SMS.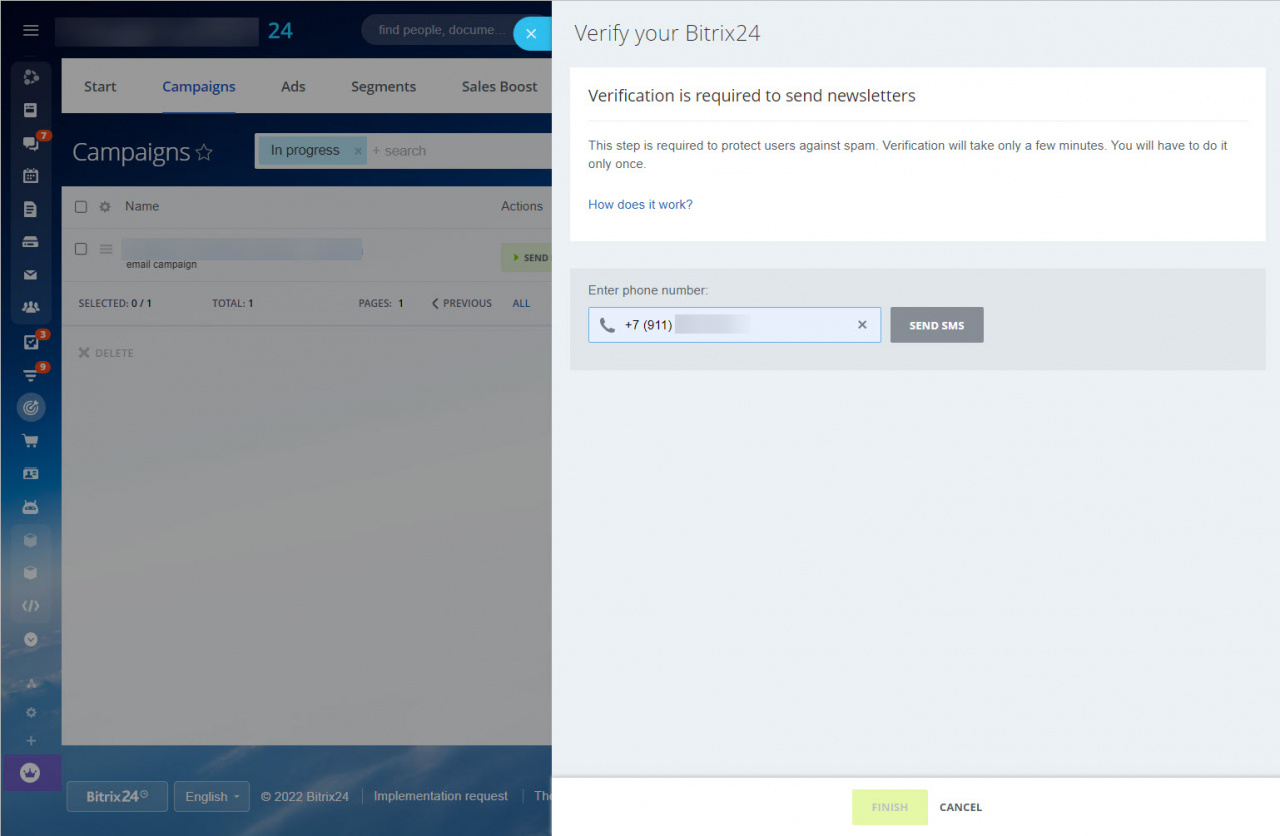 One phone number can only be used for 5 accounts.
Then you will receive a confirmation code on your mobile. Enter it into the field and click the Confirm button.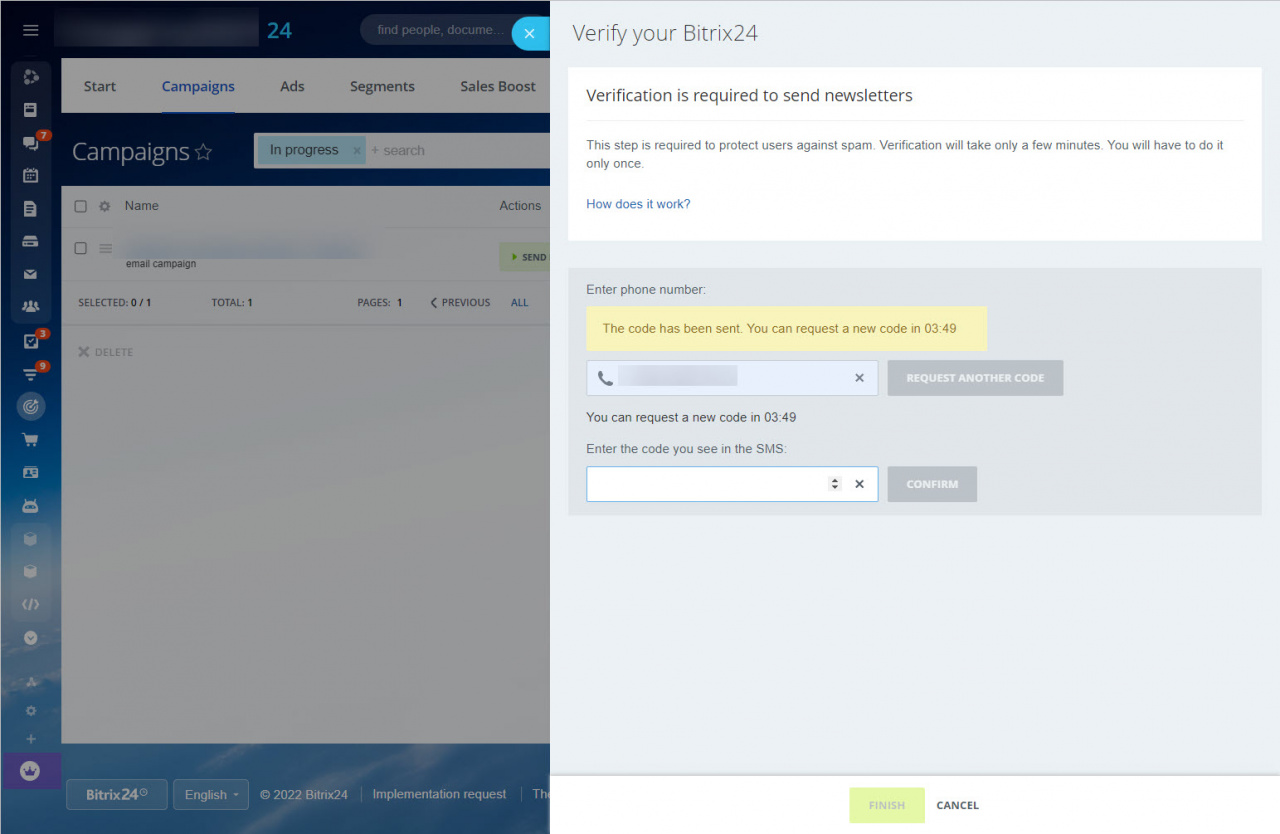 Now you can send email newsletters and create new CRM forms.