The product form has an option which allows you to publish or unpublish an item in the online store.
This option may be required if your catalog contains items for internal work and clients should not see them on the website. An employee with the access permission to edit this option will be able to choose which products are available on the site.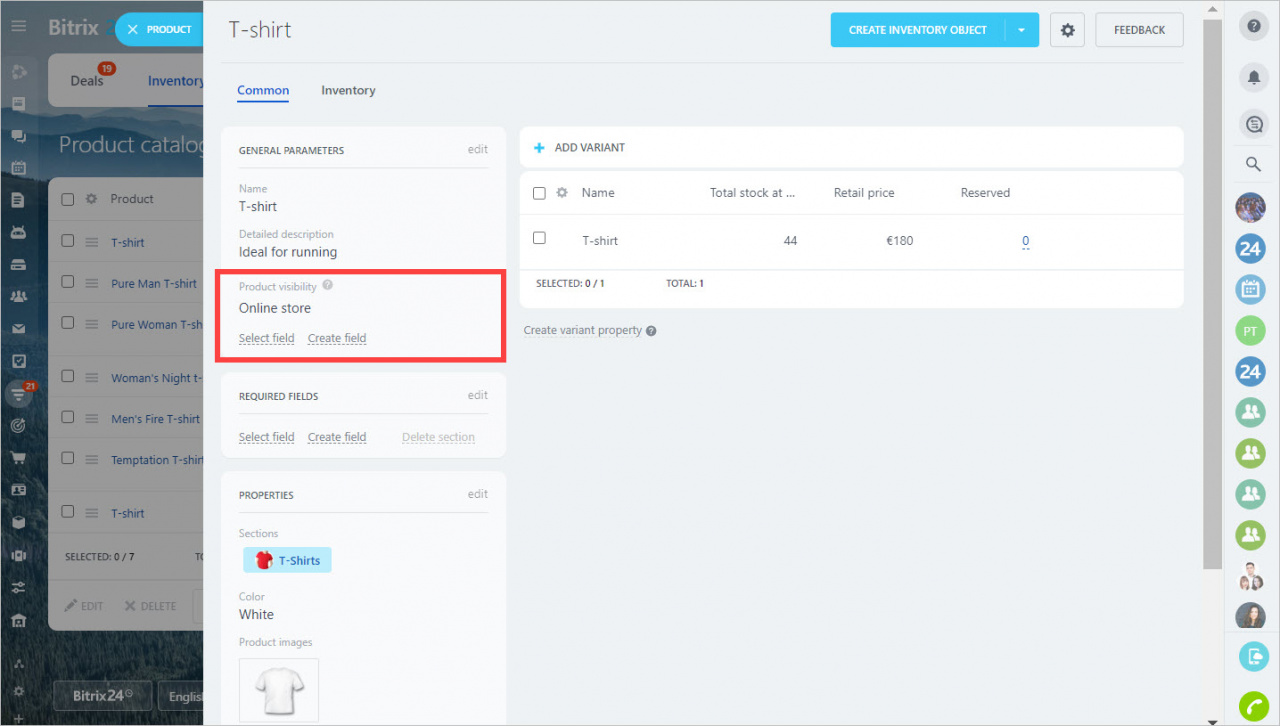 Check whether the employee has the access permission to view the catalog and edit products. It is necessary for this option.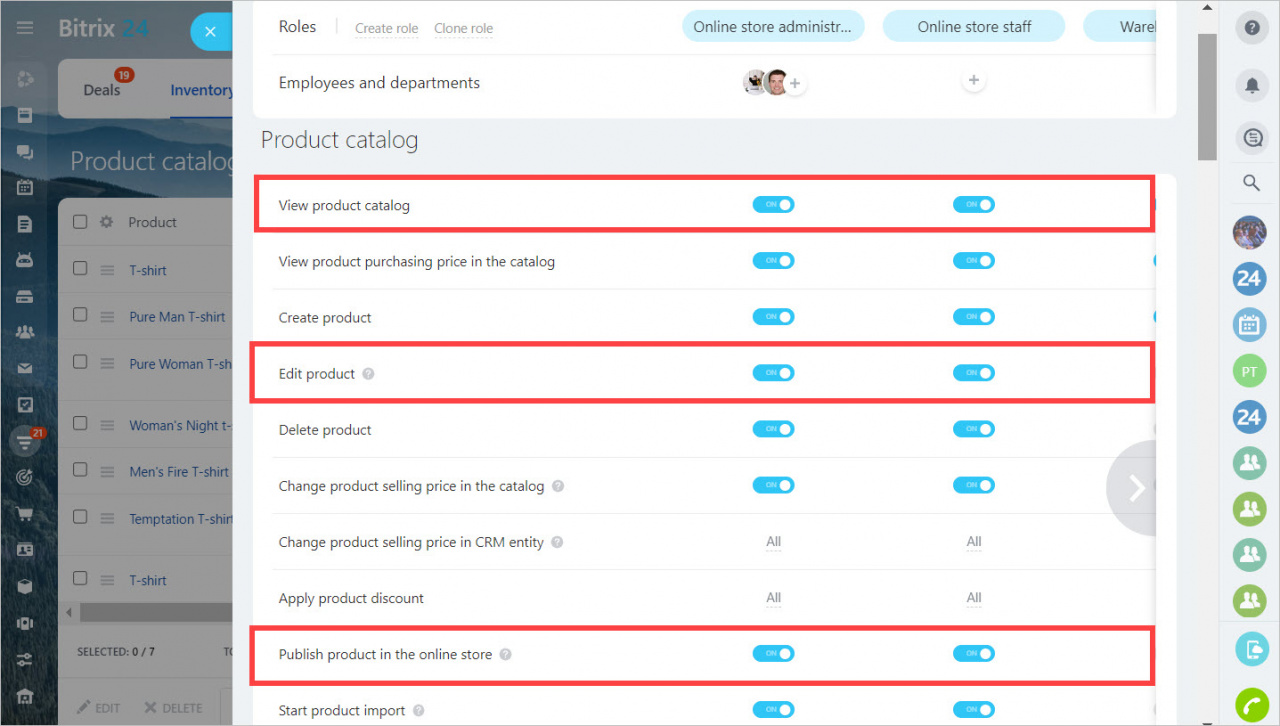 Note! At the moment, this option is available only on Bitrix24 cloud accounts. In Bitrix24 On-Premise version, there is no visibility option and no corresponding access permission.