Interface language is the language in which your Bitrix24 account displays. By default, it is set according to the domain zone of your account. For example, if you register a new account in bitrix24.com domain zone, English will be set as its default interface language.
You can change the interface language this way in Bitrix24 Cloud accounts only.
Each Bitrix24 user can change Bitrix24 interface language with the help of the special button at the bottom panel of any page in Bitrix24 account. Click on it to see the list of all the available interface languages and select the desired one.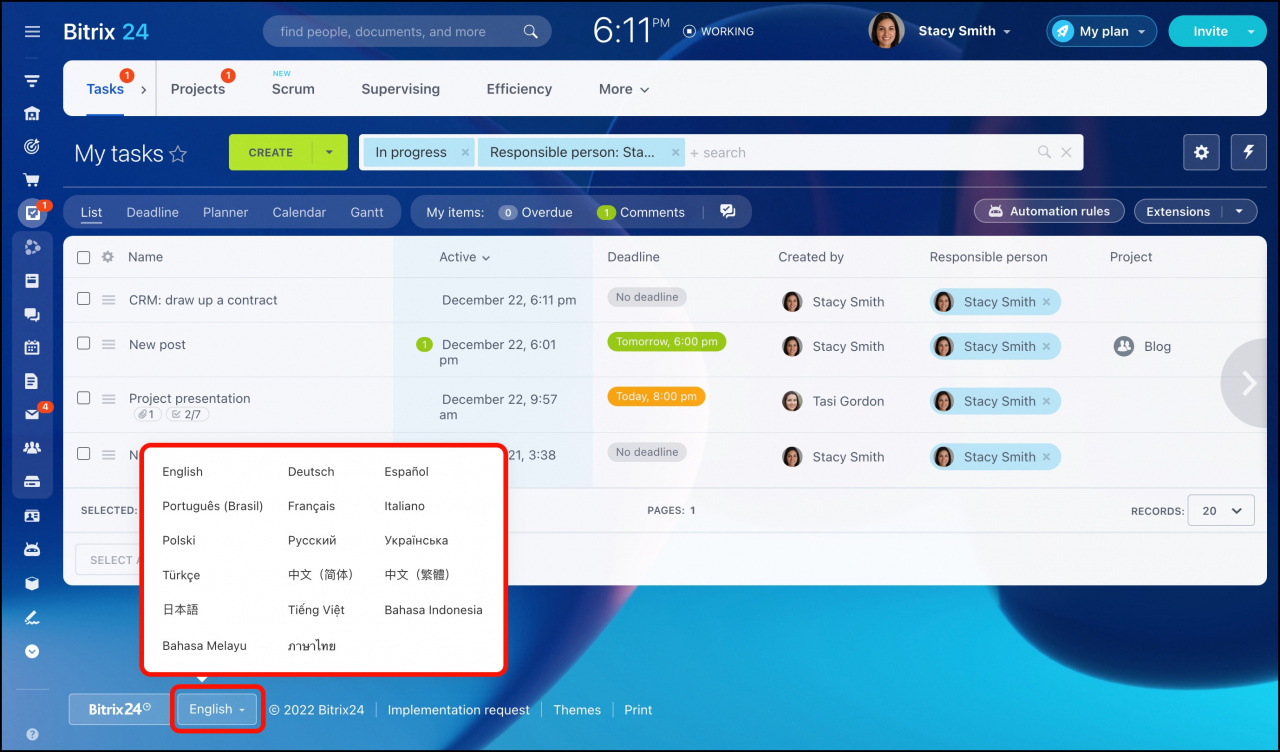 Language in Bitrix24 Desktop app corresponds to your operating system language.