Canned Responses are predetermined responses to common questions that allow you to insert pre-formatted content into your messages.
Every sales manager wastes a lot of time responding to some frequently asked questions. To save your employees' time, Bitrix24 Messenger has a built-in tool - Canned responses.
This tool allows you to:
save already sent messages as canned responses;
add new canned responses while communicating with a client.
Check if this tool is available on your plan. You can find all the information about Bitrix24 plans on the
pricing page
.
Canned responses can be used for any open channel. Just open any open channel chat and click the corresponding button.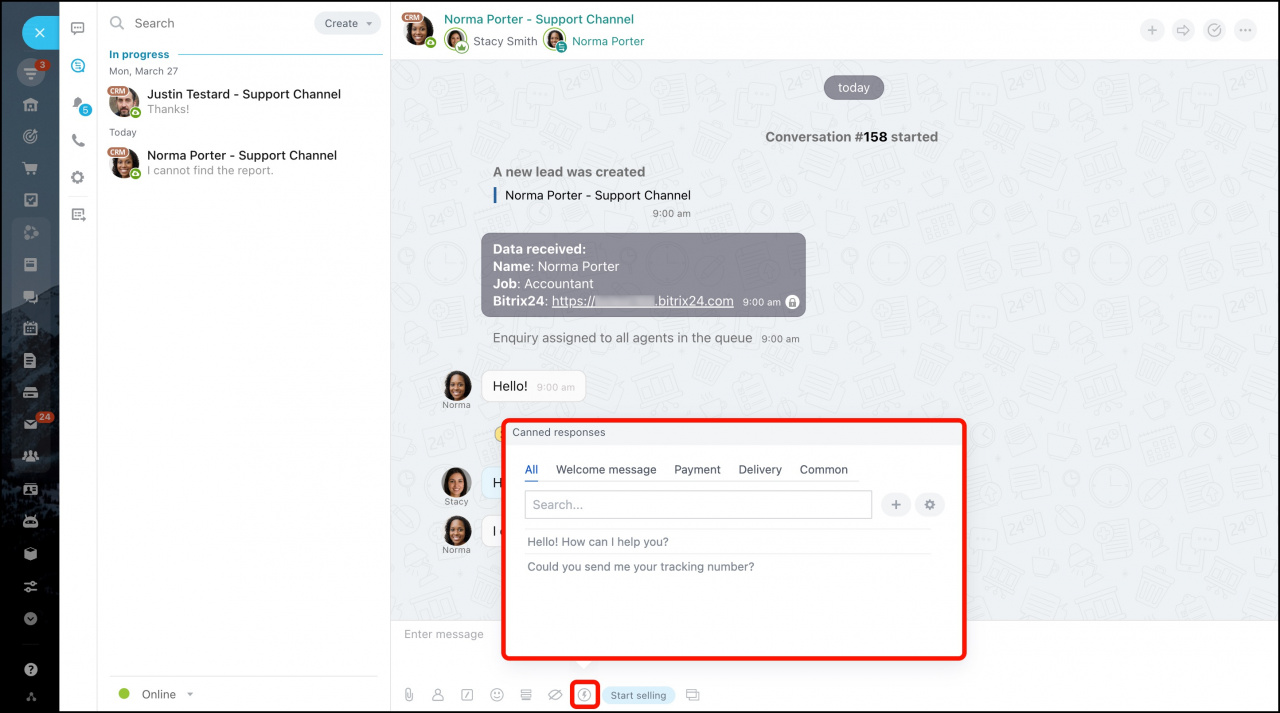 Click the arrow button next to an already sent message > click Save as canned response.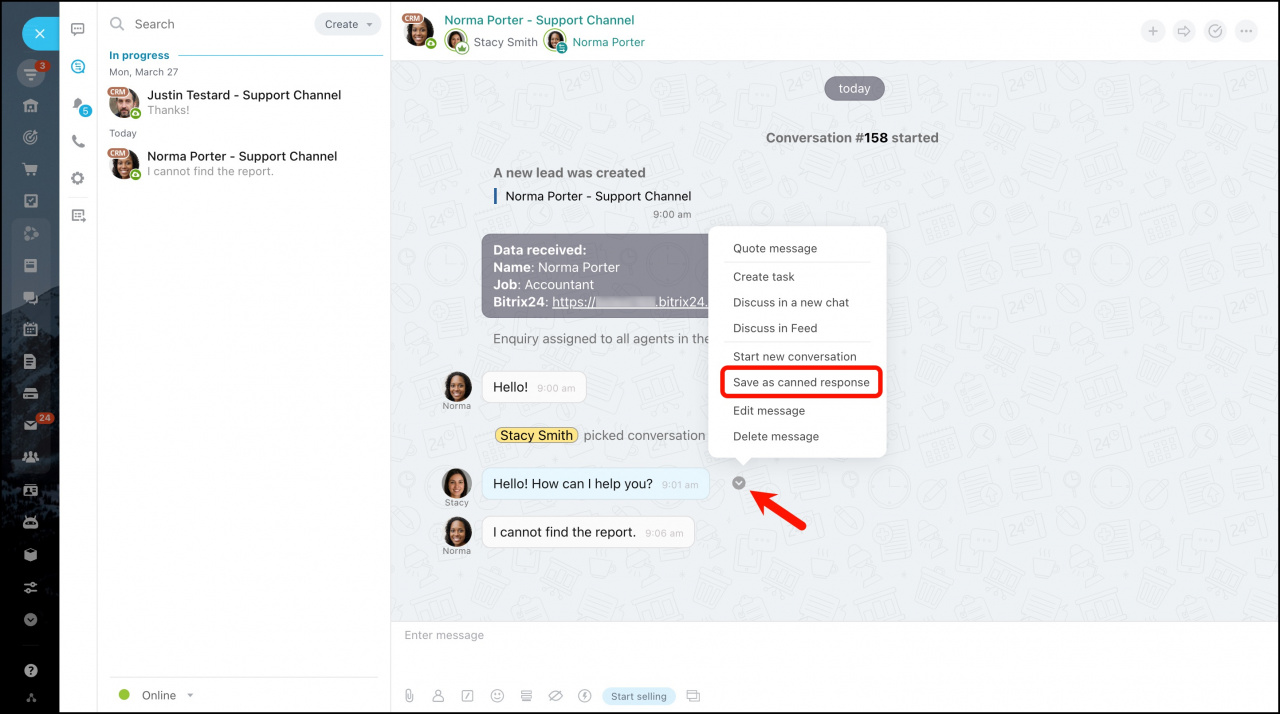 If you want to add a new canned response from scratch, click the canned responses icon > click the + button and add a new canned response.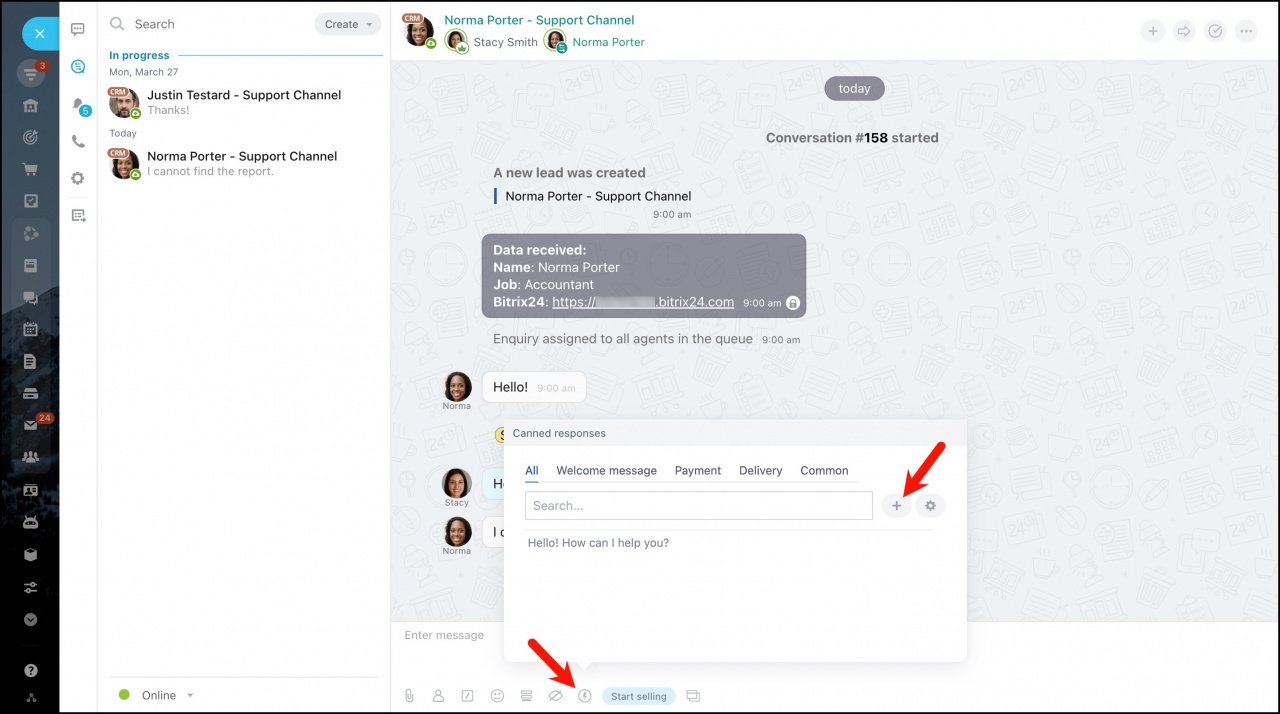 Canned responses are divided into sections. When adding a new canned response, you can select a section that it'll be saved to.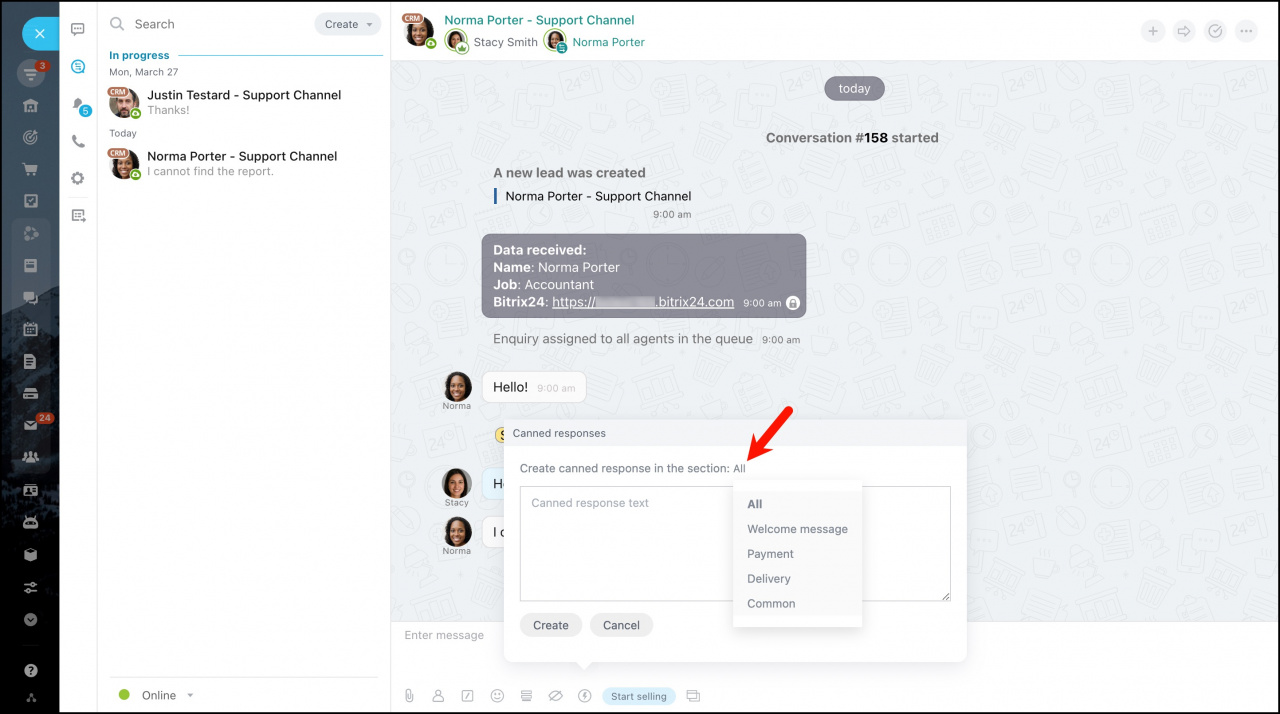 To create new sections, click the cogwheel button.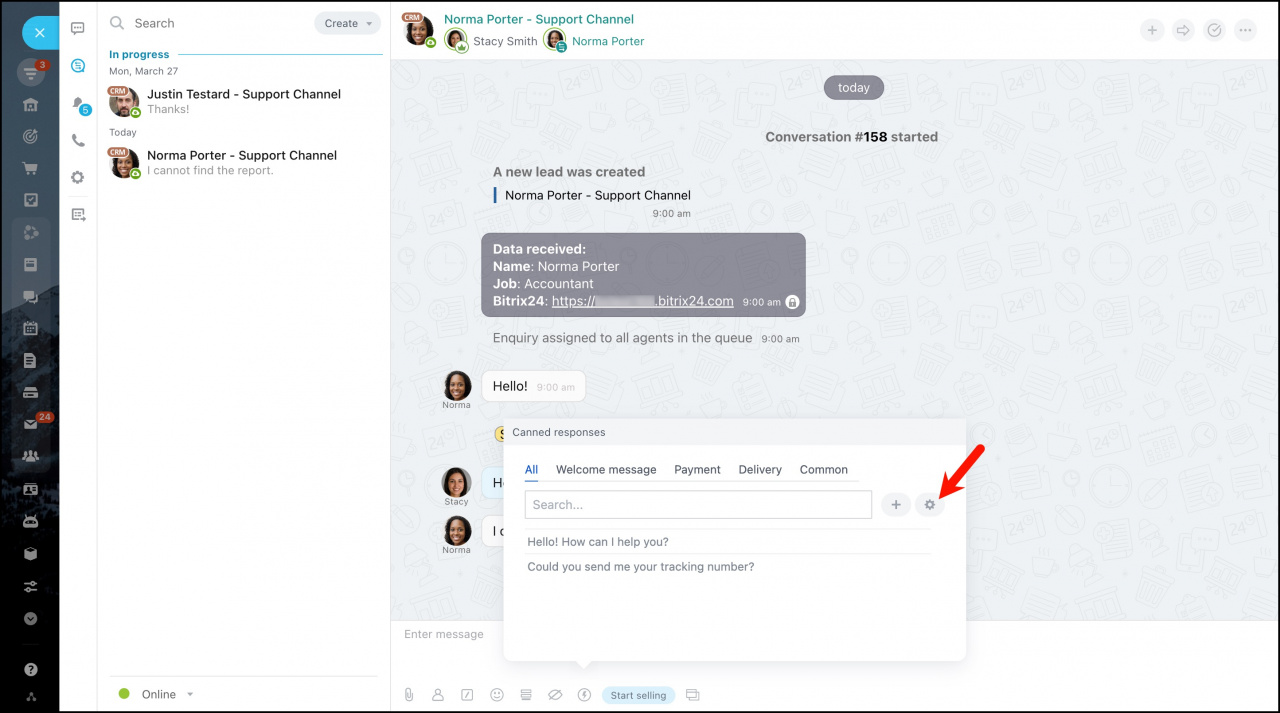 All canned responses are based on Lists. You can find canned responses in the Automation section > Lists > Open channel.
You will be taken to the list settings. Here you can add new sections or canned responses. Click the Add button > select the needed option.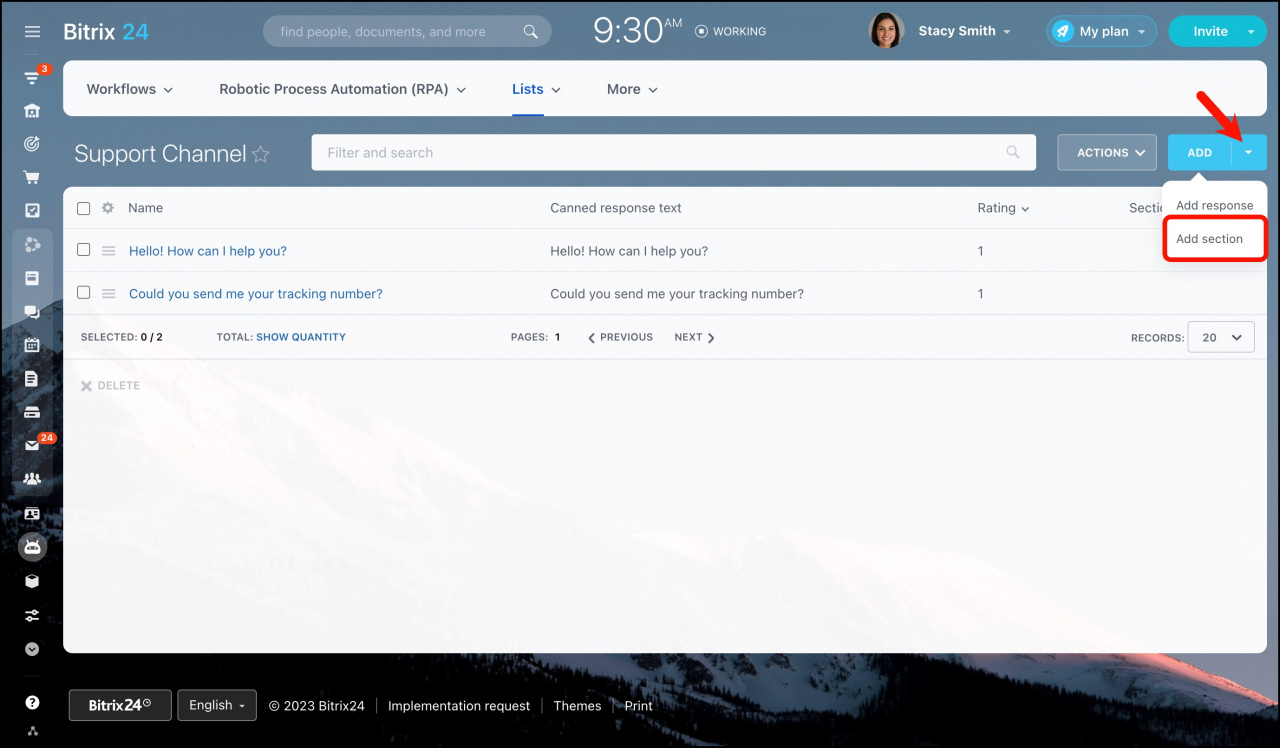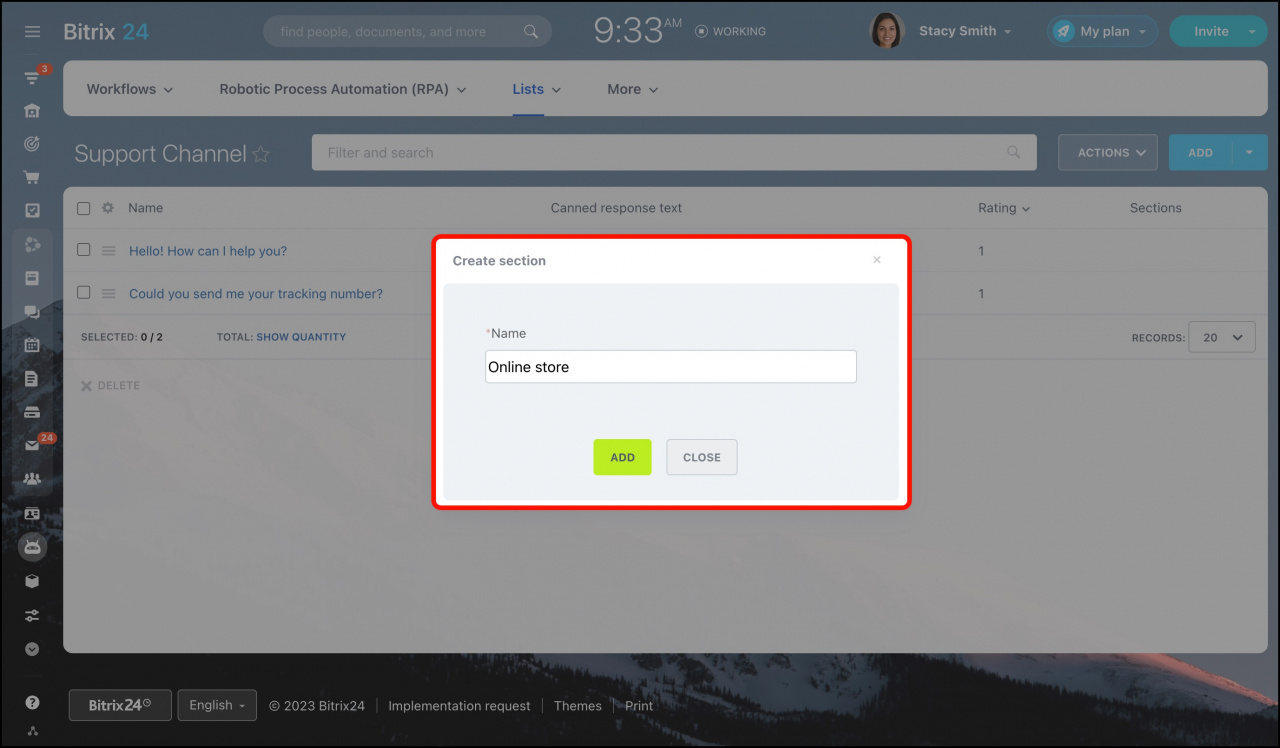 Also, you can click the Actions button to configure list settings, customize fields, show/hide sections or export the list to Microsoft Excel.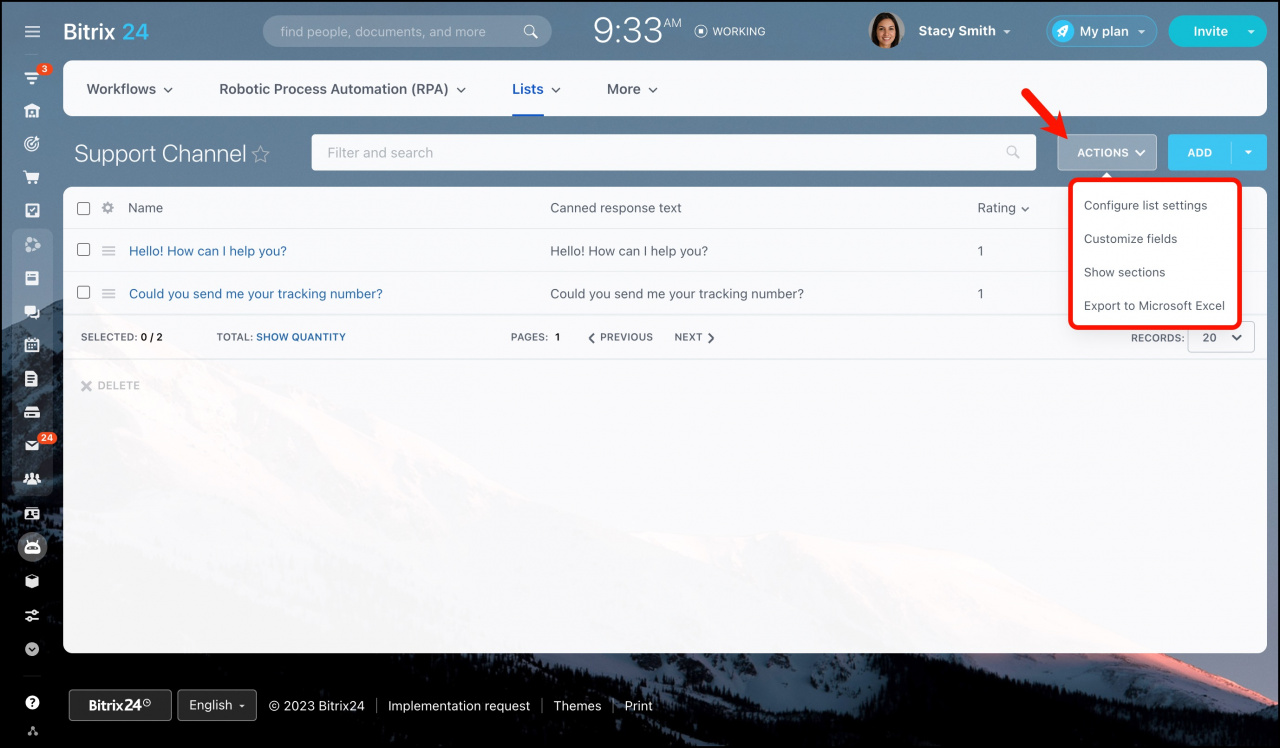 If you use several open channels, you can create a unique canned response list for each of them. Just select an appropriate list in the Auto Actions section when configuring an open channel.