When several users are working with the same document, it may be important to lock document for editing by another user.
This action may help you to protect the file from changes being made by other users who also have access for this file.
By default, the Lock option is disabled. In order to activate it for your Bitrix24, please open Settings in the left menu and put tick in the Allow document locking option.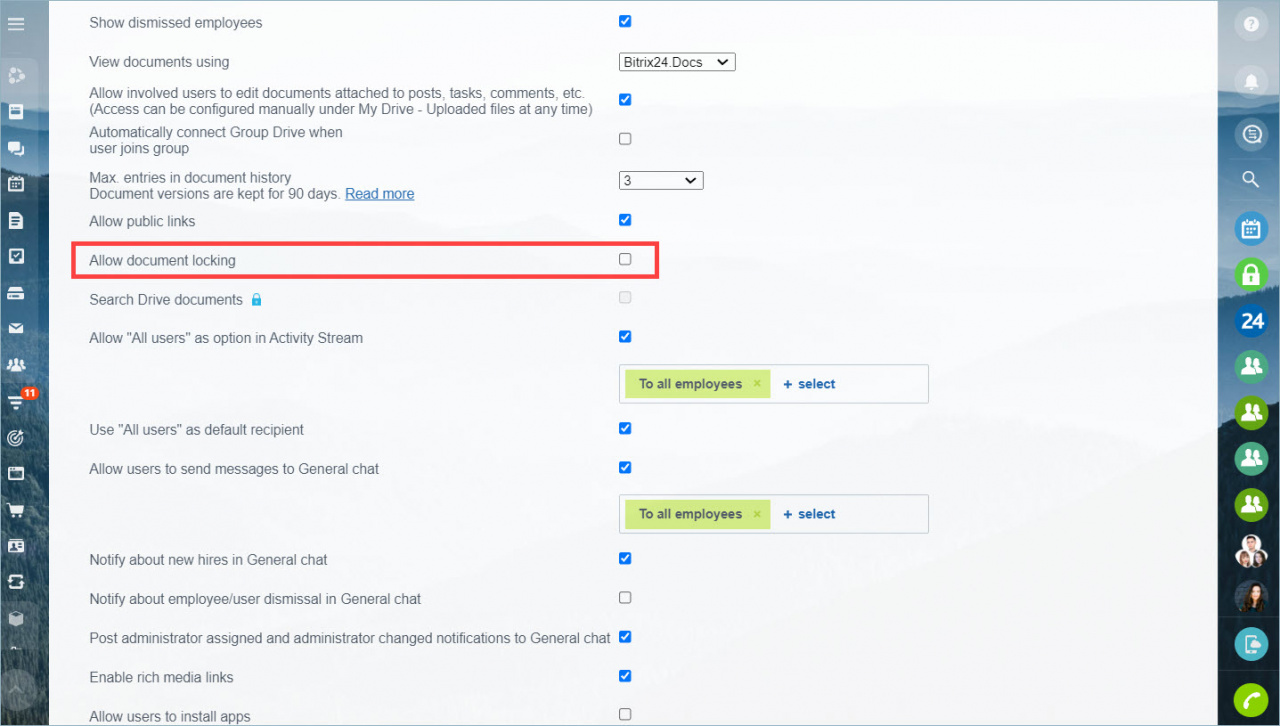 Don't forget to save changes.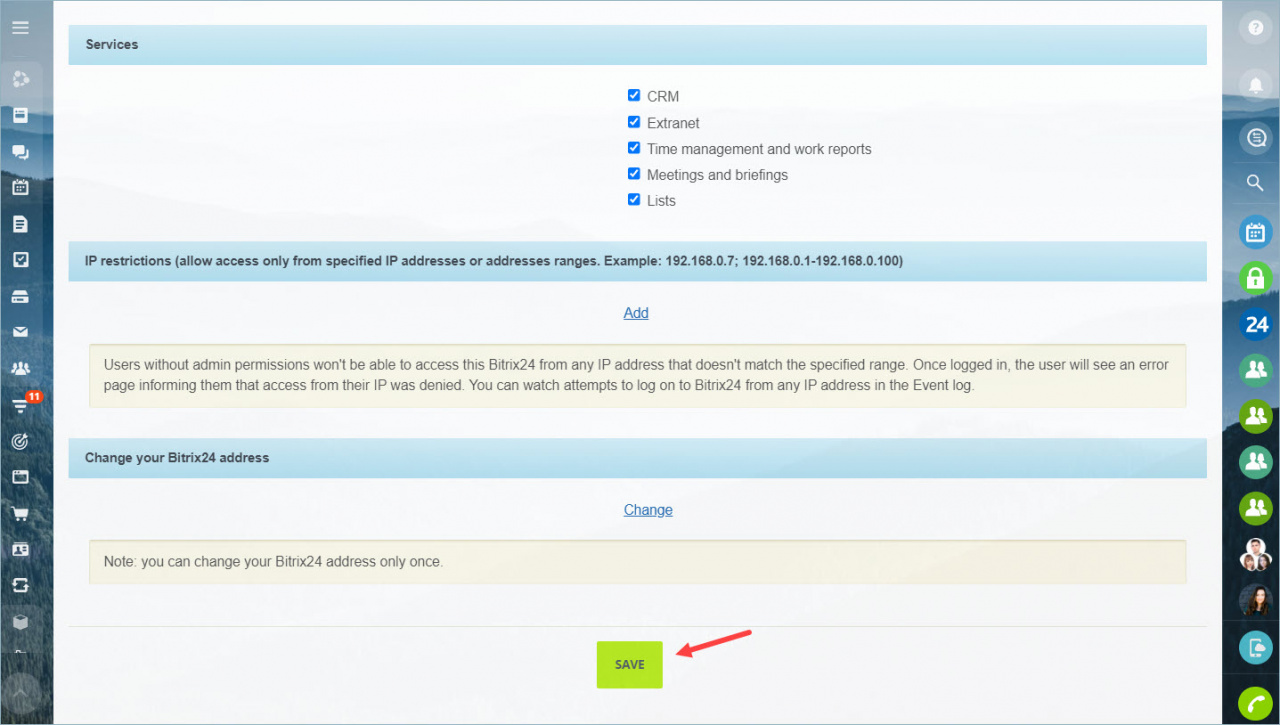 After that the Lock option will appear in the document actions menu.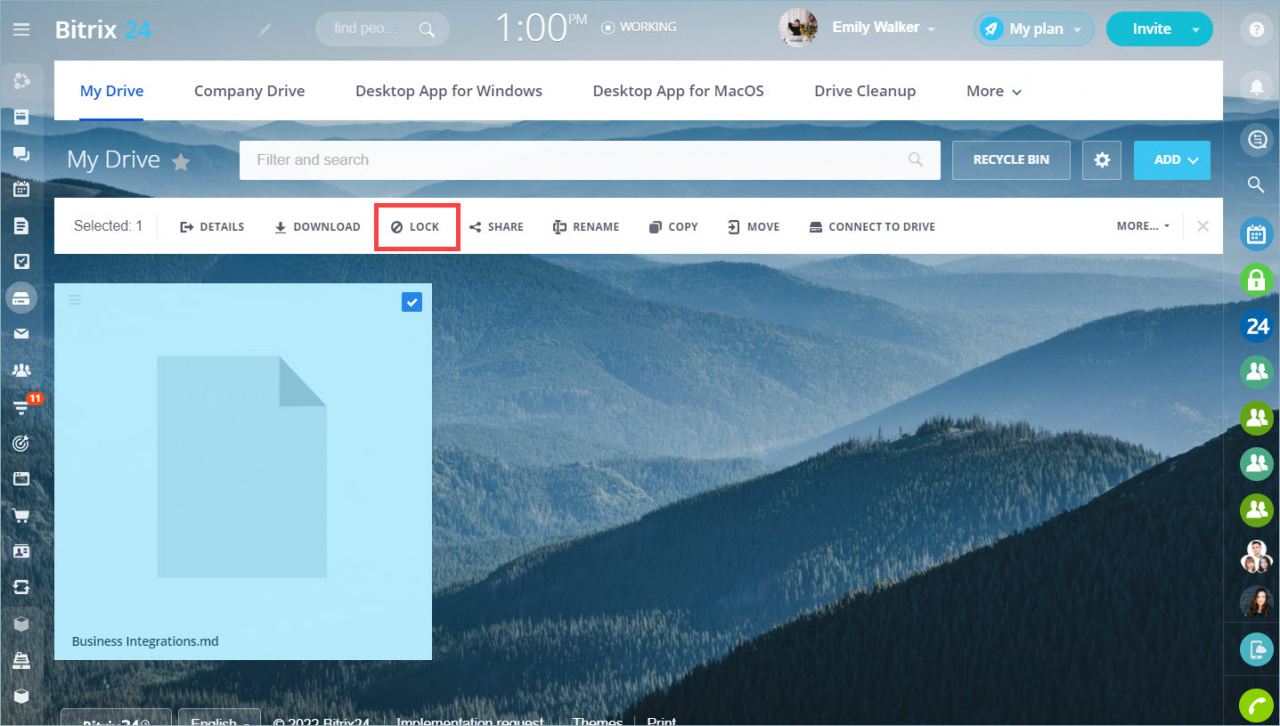 The document will be locked for other users until you decide to unlock it. File will be marked with a special icon.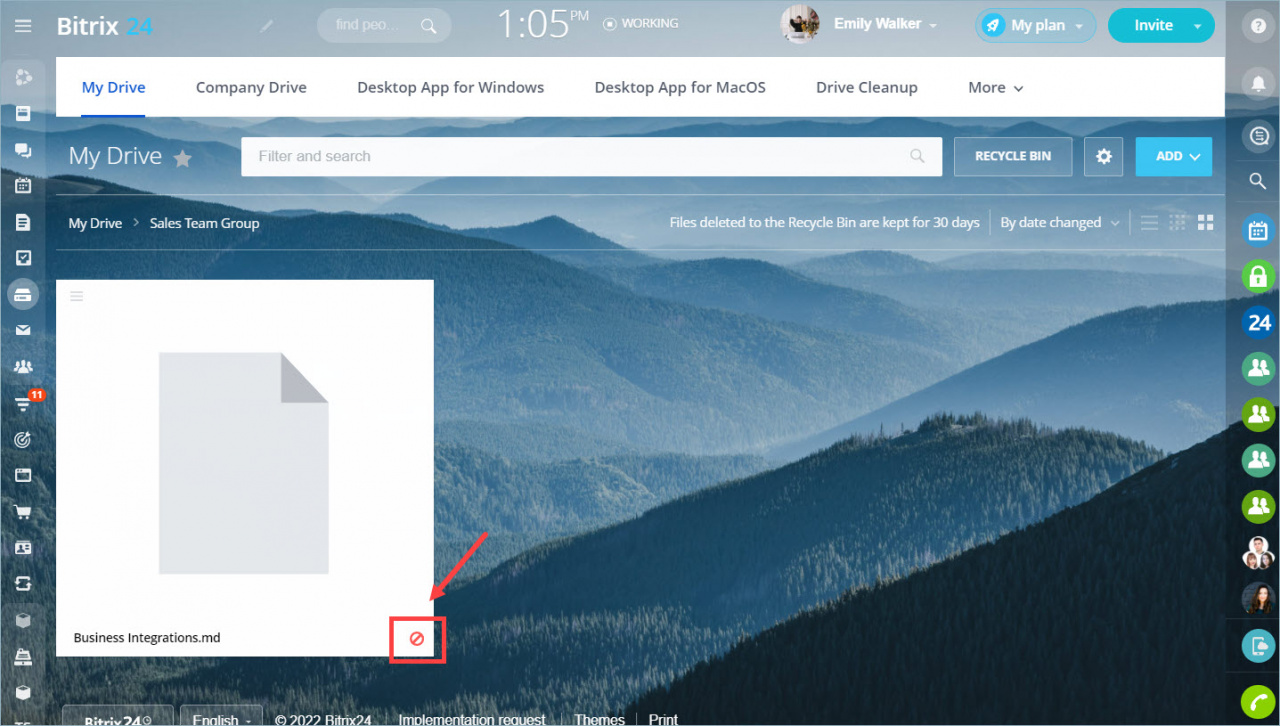 Only the employee who locked the document will be able to edit it. Your colleagues will be able to view the file, but not to edit it. They will see an error about the document being locked. Employees will be able to make corrections only after the first user saves and unlocks the document.
The employee who blocked the document or the administrator can unblock it.
"Document was not saved" error
If you lock the document when your colleague is already working on it, he/she will see the following message when trying to save it.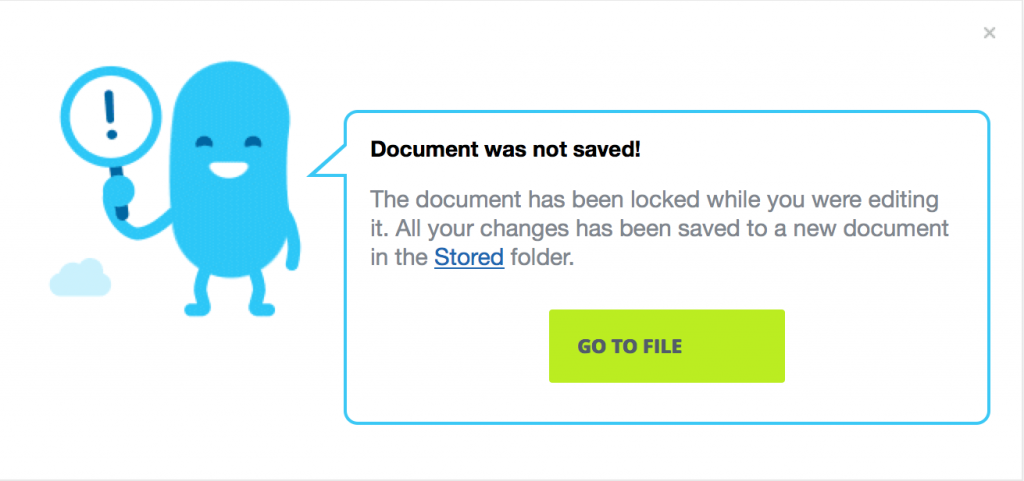 All the changes will be saved on drive in the Saved Files folder.