Sometimes untargeted calls or emails end up in the CRM and spoil statistics. To avoid this, add your email address or phone number to Exceptions and the CRM will only save the information you need.
Go to the CRM section > Settings > CRM Settings > Other > Exceptions.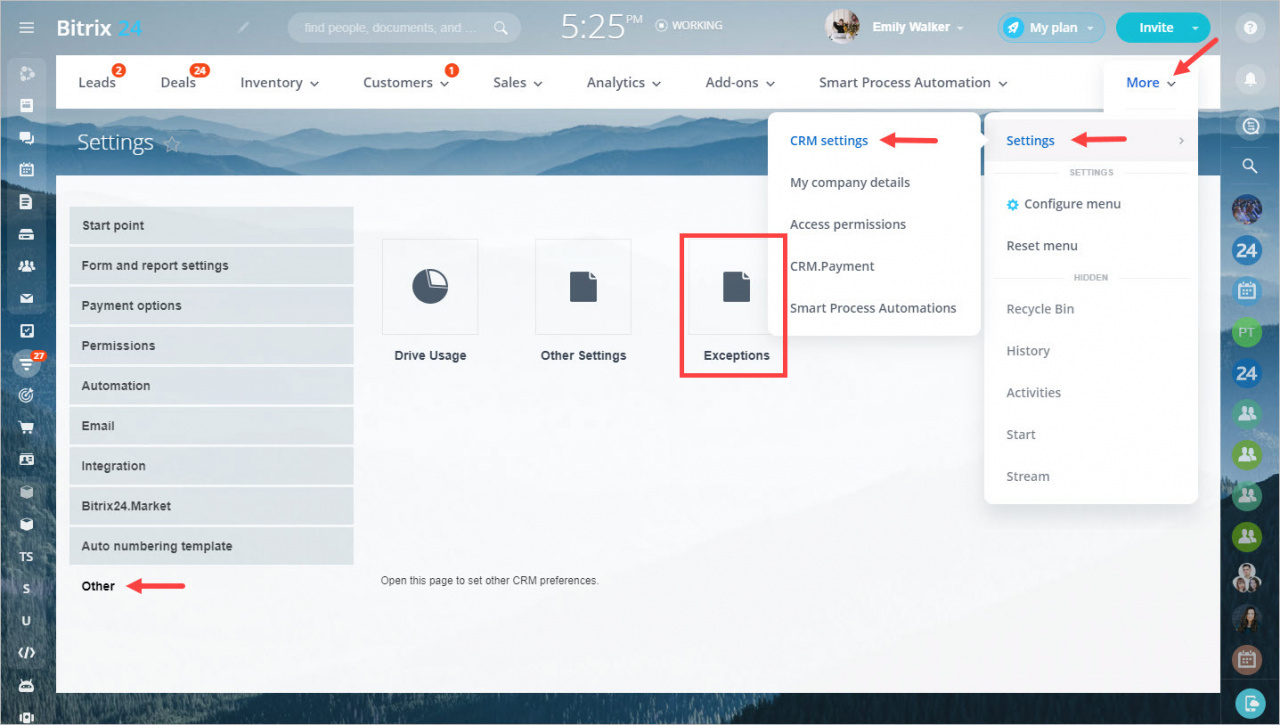 Click the Add to list button.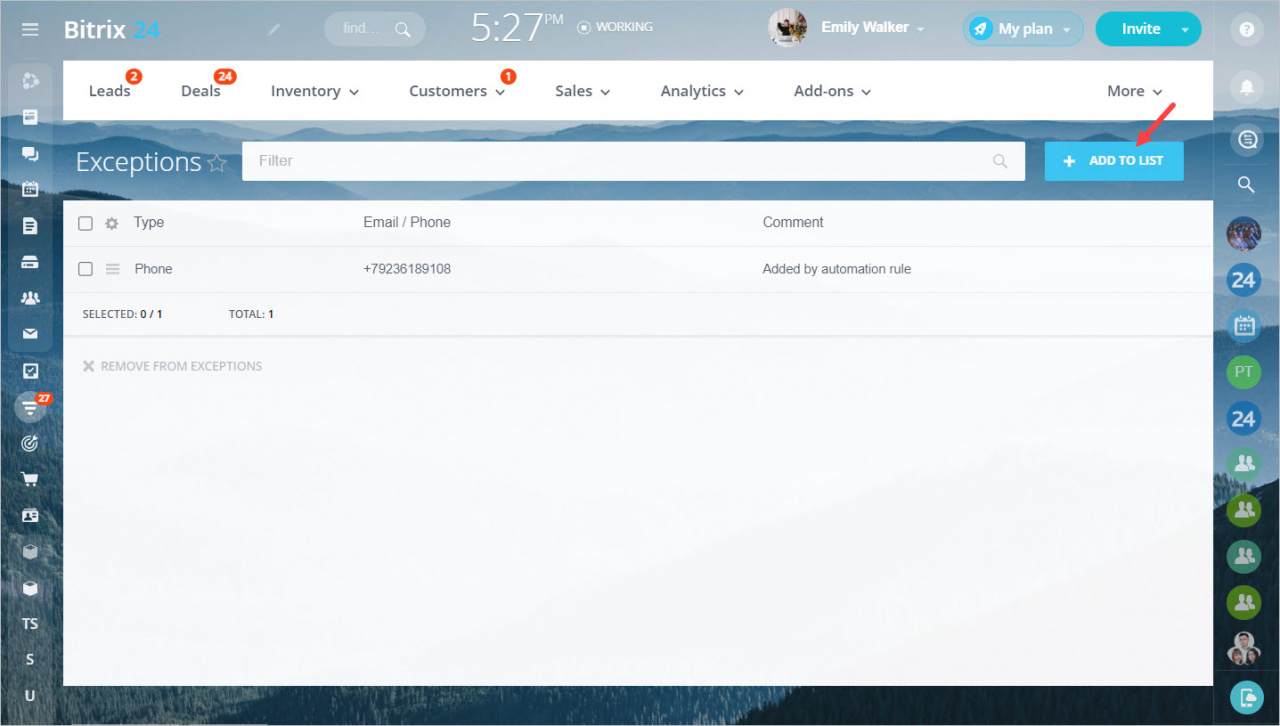 Enter a list of email addresses and phone numbers in a column. You can also specify a comment after the address, separated by a semicolon. Click the Import button.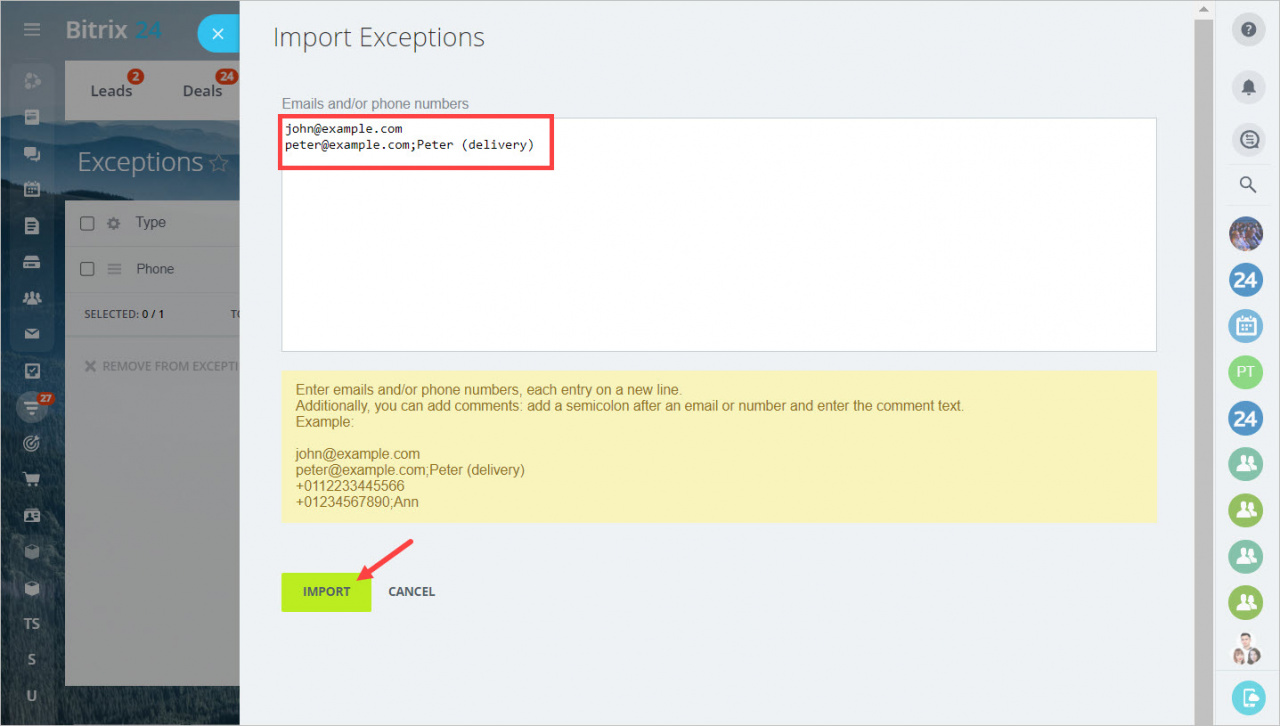 The exception list only works for new emails. If the email is an answer, the data will go to the CRM.
Note that messages and calls are not blocked. They will go to the inbox and phone statistics.
List of exceptions in the form
You can add contacts to the exception list directly from the lead or deal form. Click the gear and add the lead to the exception list.
In this case, Bitrix24 will delete the current lead, deal or contact.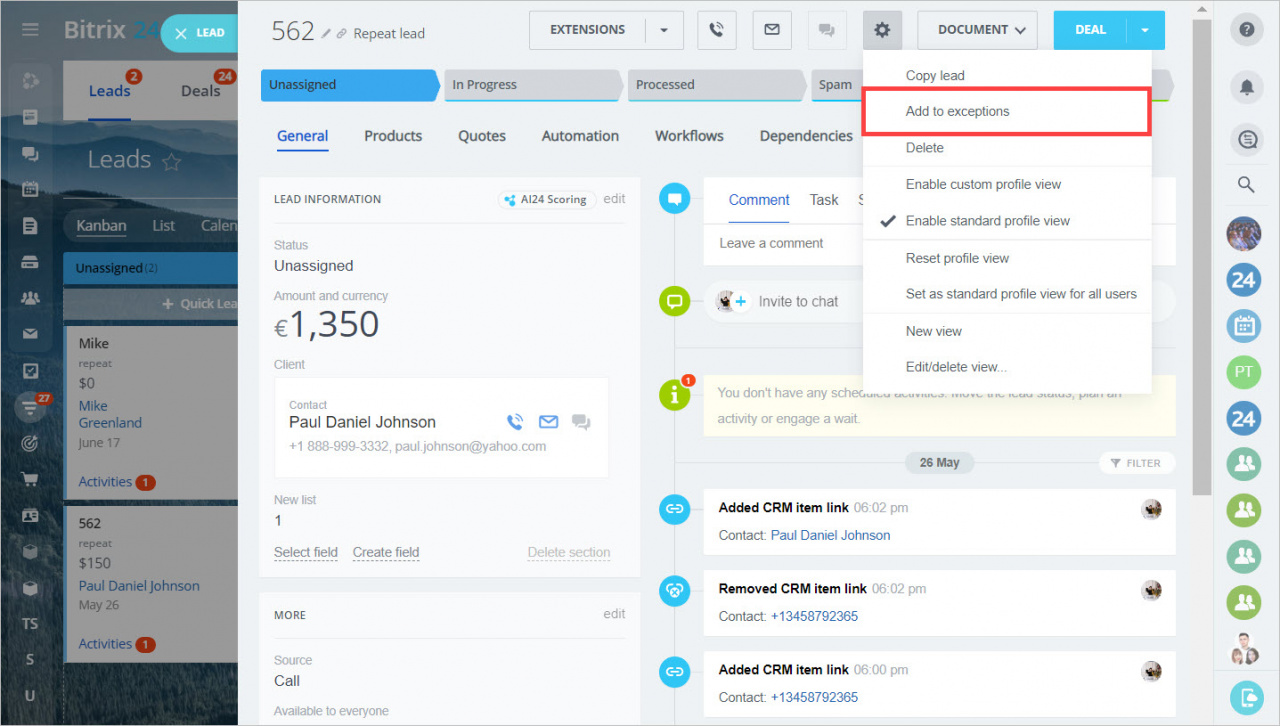 All of the lead's phone numbers and email addresses will go to the exception list. It can be useful if you are using the repeat lead tool. Add an unwanted lead to the list, and a repeat lead will not be created on its basis.
Exception list in the telephony settings
Go to the CRM section > Add-ons > Telephony.
Click on the Configure numbers block and select the phone number from the list.
In the CRM integration tab, click Edit CRM Exceptions.
Add phone numbers to the list of exceptions.
Access permissions to the exception list
To configure access permissions to the exception list, go to the CRM section > Settings > CRM Settings > Permissions > Access permissions.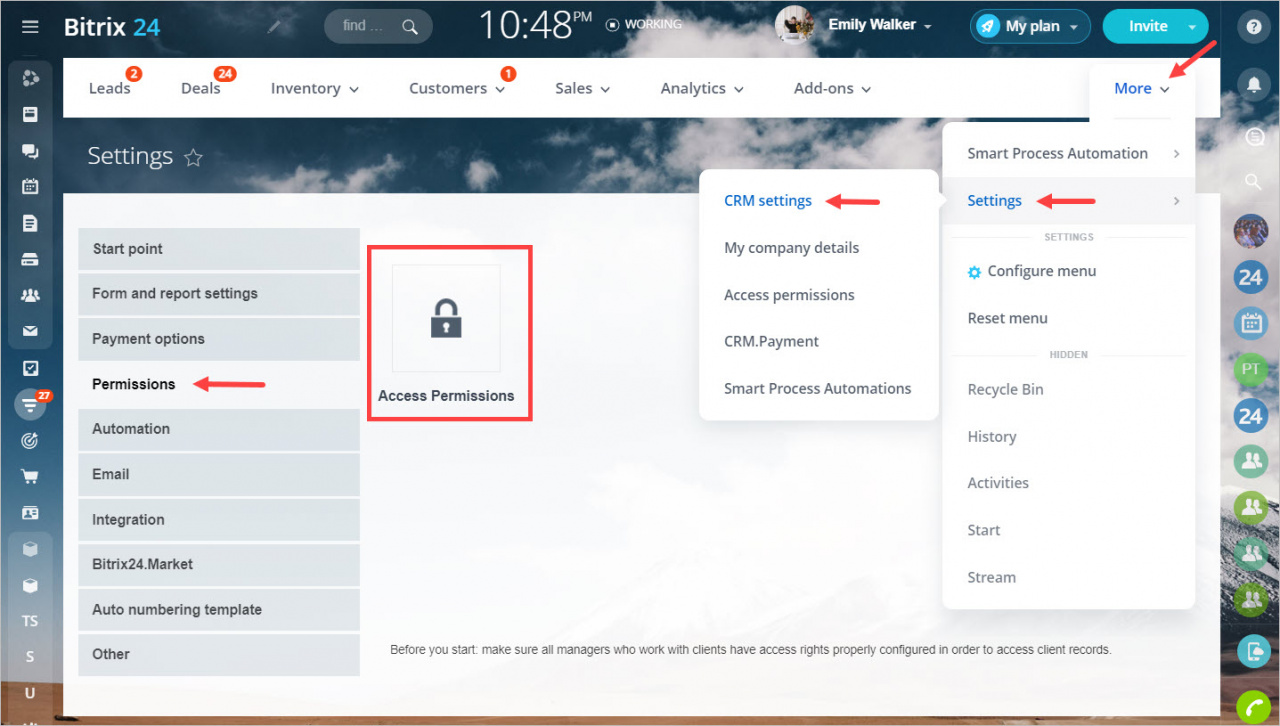 Each role has an option to give or deny access to the exception list. Select one of the options and save your changes.