Sometimes you get private messages at your corporate email address or private calls to your work phone, and the information about them gets added to CRM automatically. But these calls or emails are not from customers, so they shouldn't get to CRM. In Bitrix24 you can solve this problem using
Exceptions
tool.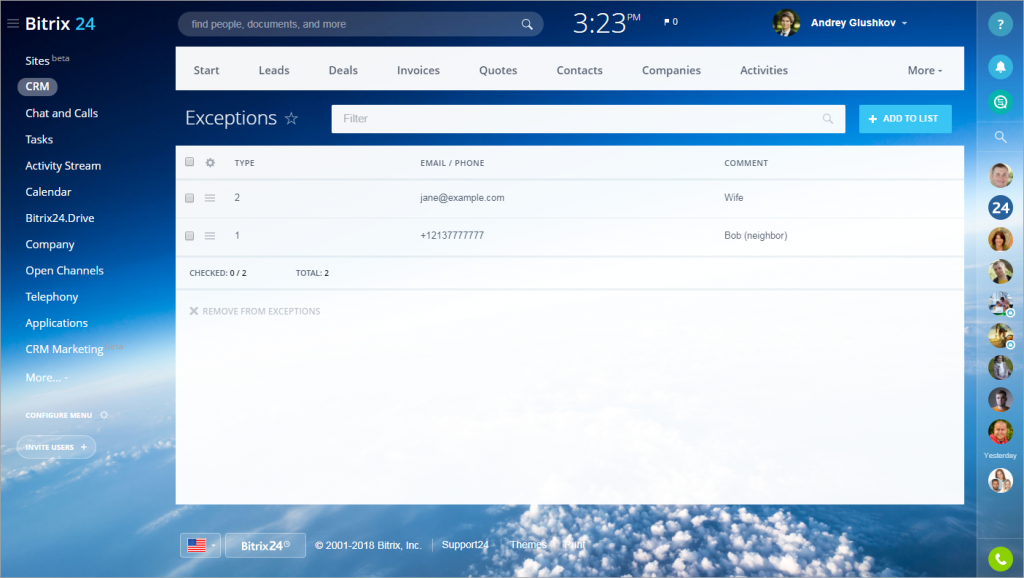 How to add a phone number or an email to exceptions
Open CRM>Settings>Other>Exceptions.




Click Add to list to add a new exception.

Enter the phone number or email address that you want to add to exceptions. You can leave your comments by using a semi-colon. There's an instruction in the yellow box.





Done! Calls or emails from these phone numbers or email addresses won't be added to CRM anymore.
Only Administrator can add contacts to exceptions.
How to create a new exception from lead's card
You can add a lead to exceptions straight from lead's card.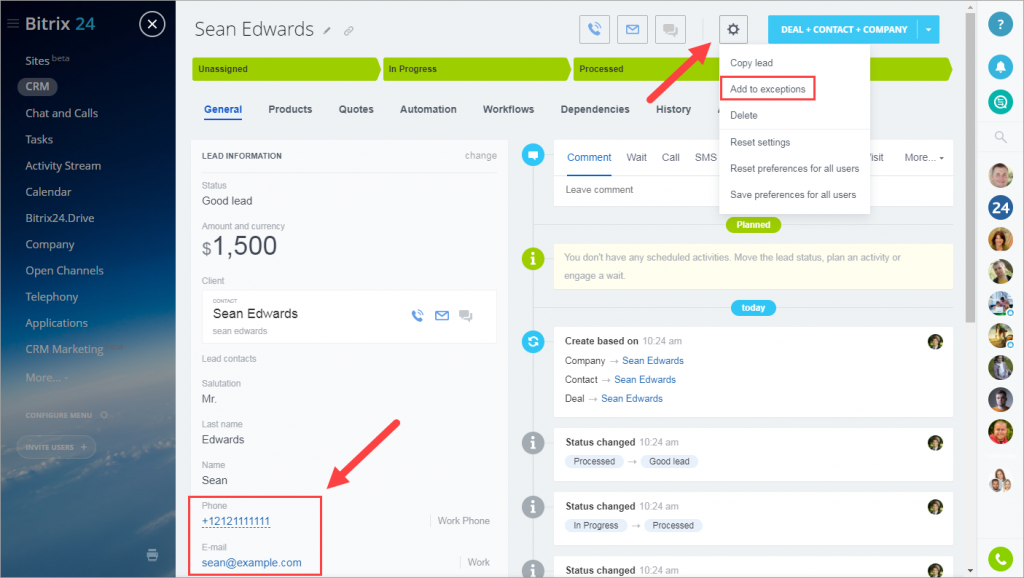 Both email and phone number will be added to exceptions, and this lead will be deleted. New lead won't be created even if you get a call from this number. This is a really helpful feature if you're using
Repeat Leads
.
Adding to exceptions in "Telephony" section
Just click the link in
Number Preferences
section, and you will get to the exceptions list.