You can print any Bitrix24 page or slider panel!

For example, you want to have a printed copy of your tasks. Just scroll to the bottom of the page and click Print.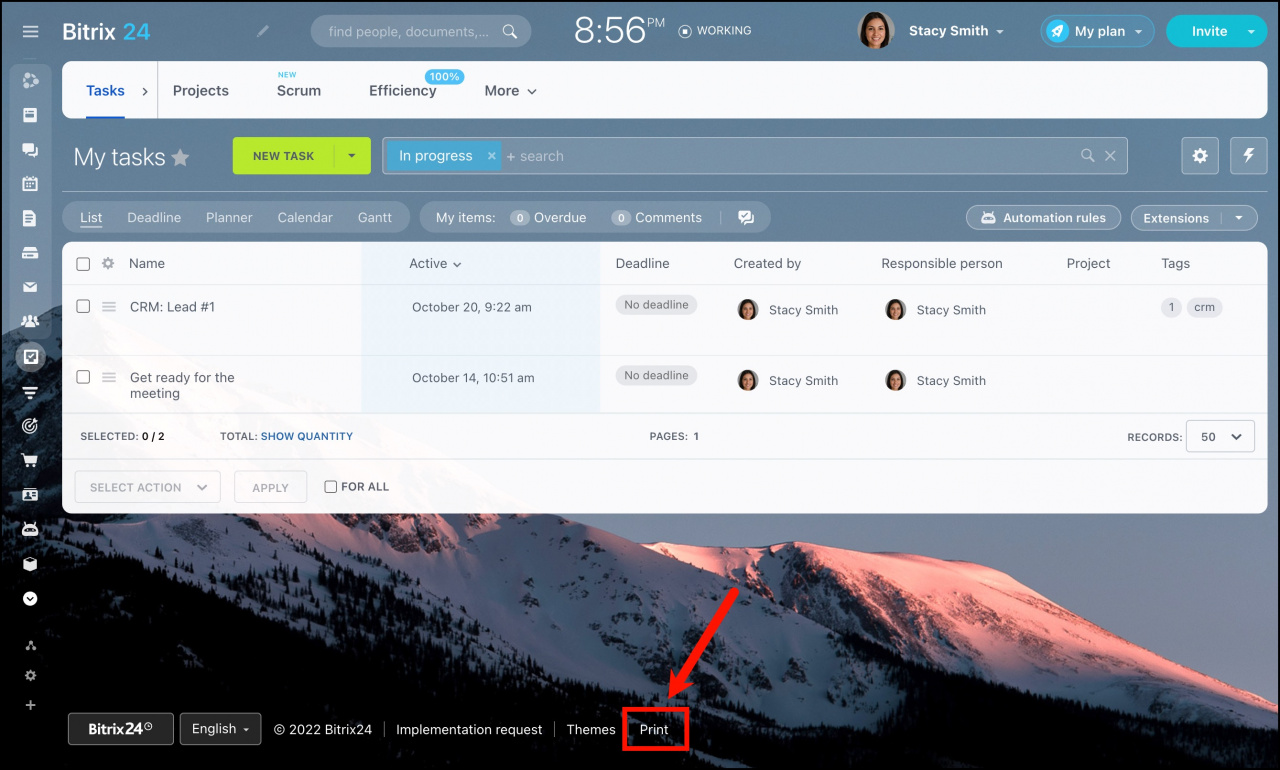 A print dialog box will appear. Choose the destination printer and change print settings in this box.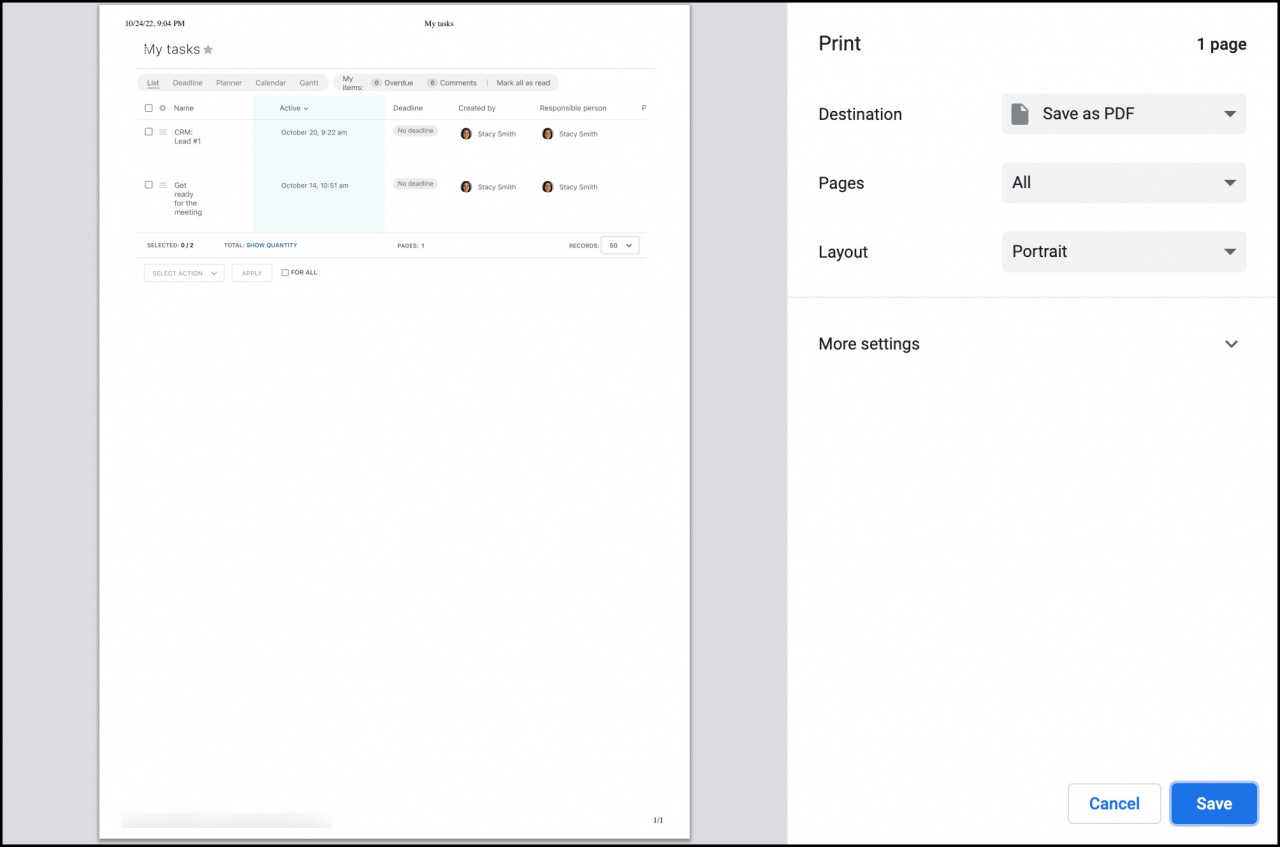 You can also print slider panels. Click the corresponding icon at the bottom left of the panel.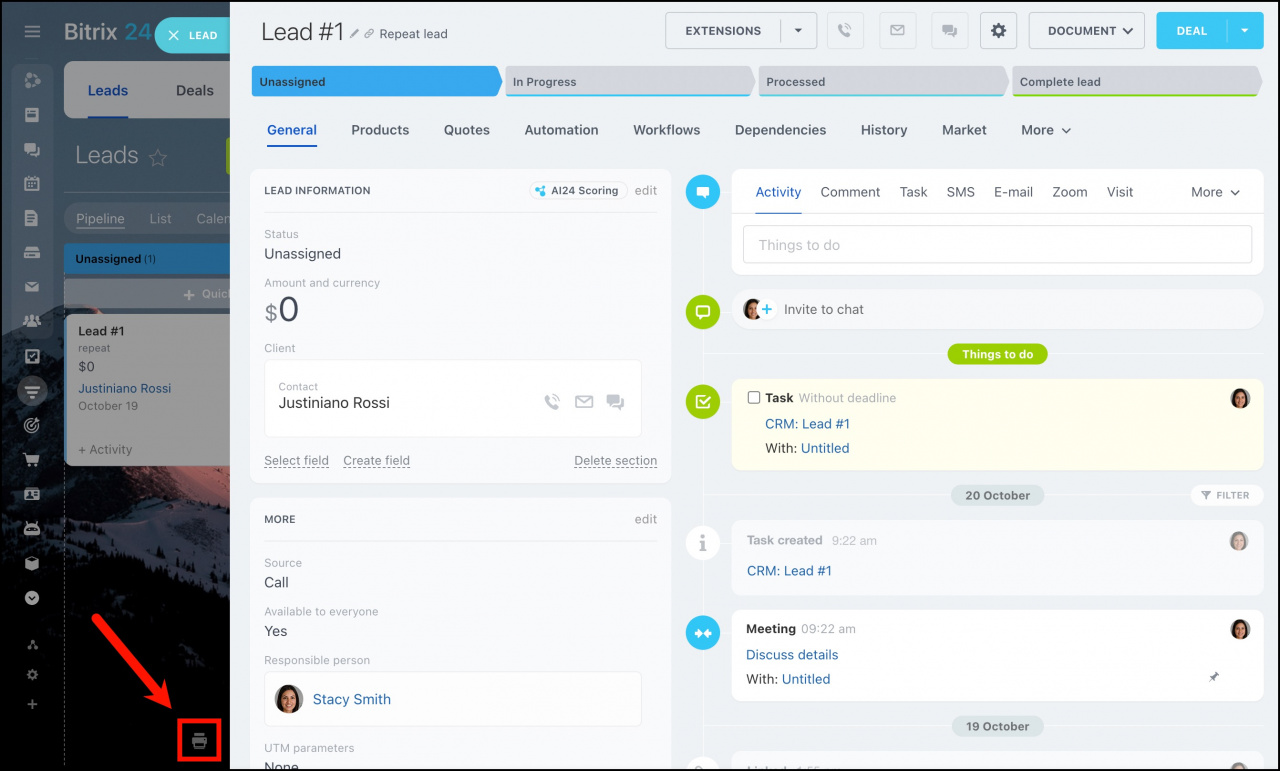 The print icon is also available in the Gantt chart above the list of the tasks. You can specify the date range in print settings.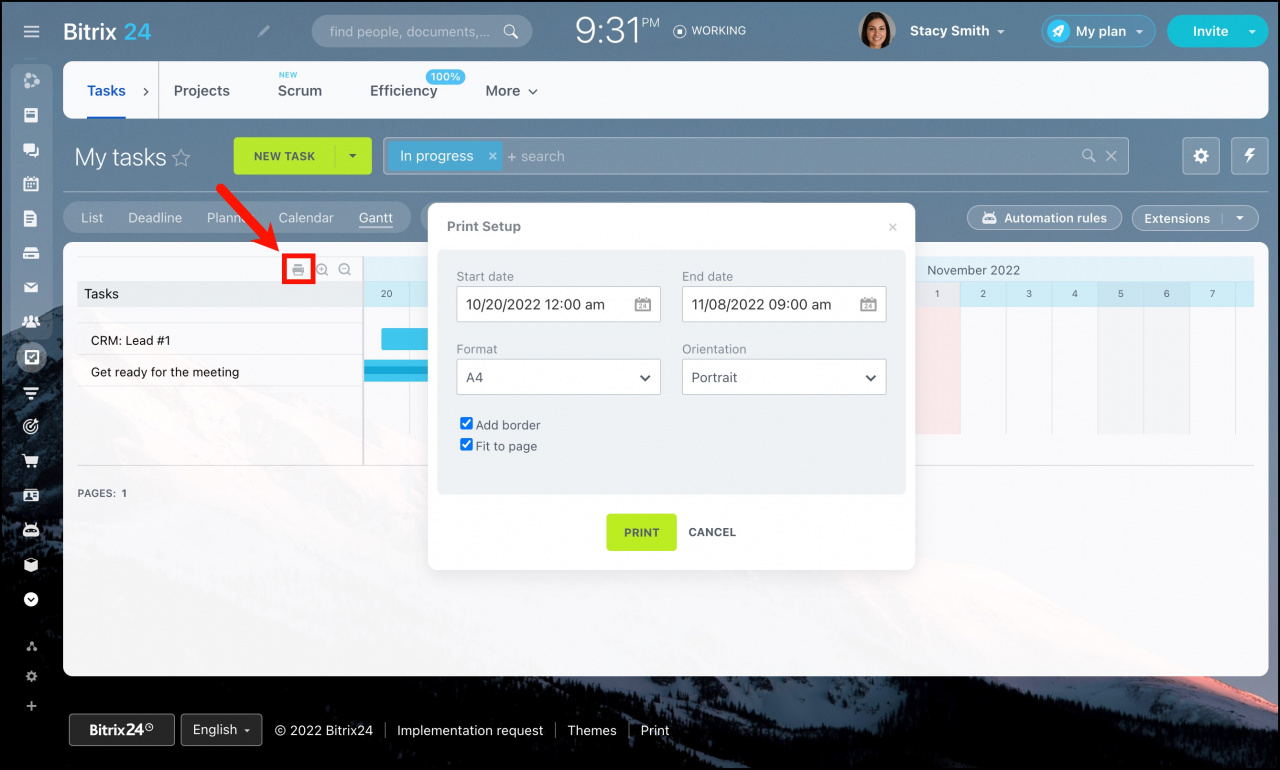 Else, you can print the full pages using keyboard shortcuts: Ctrl + P (Windows) or CMD + P (macOS).