You can send any CRM webform to your client by using the Sales center. For example, you can send a webform where your clients will be able to schedule an appointment or make a reservation.
How it works
For example, you have a music school and your clients often contact you via Facebook to schedule a lesson.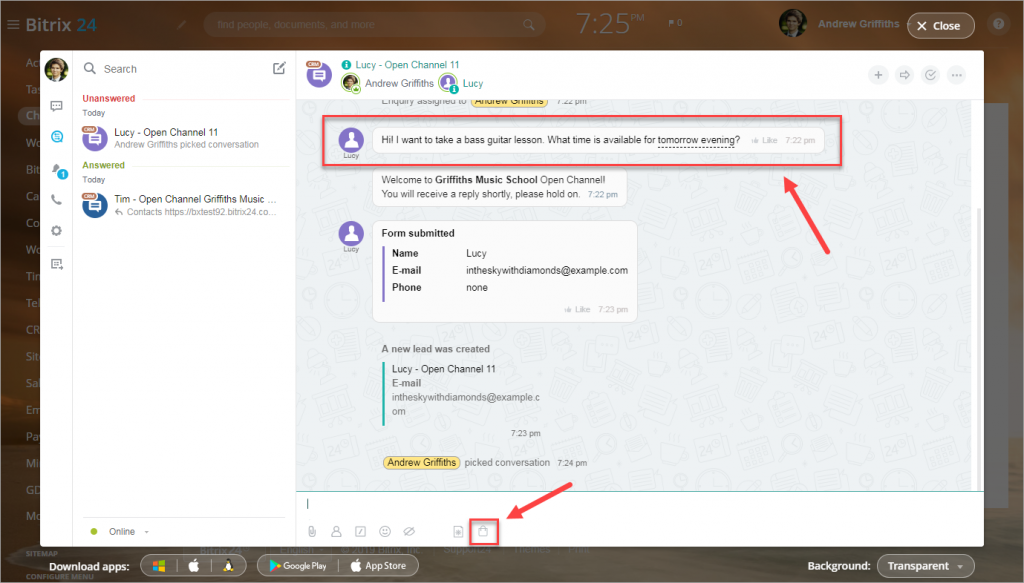 Create a CRM webform with booking resources field.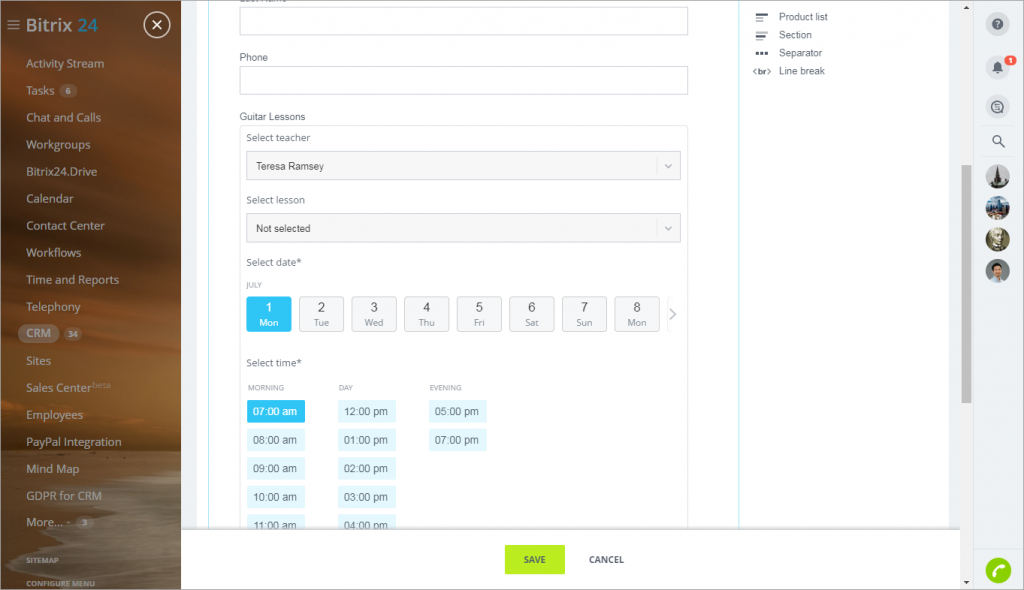 Create a new form enabled page and select the CRM webform that has a booking resources field.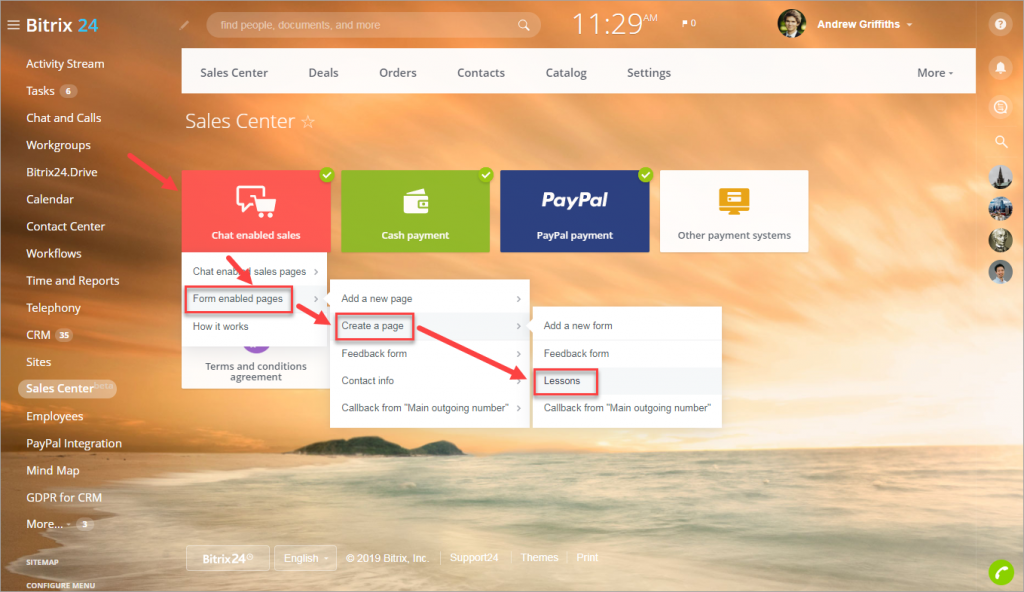 Bitrix24 creates a new chat enabled sales page and automatically adds the selected CRM webform to this page.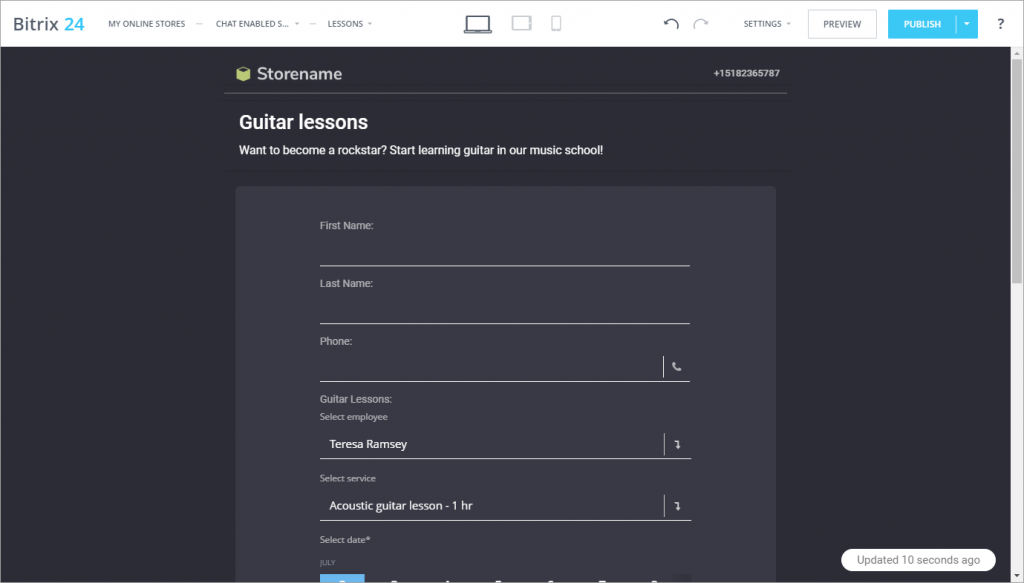 Done! We're ready to send this page to clients. Click the Chat enabled sales button in the chat window > select the Lessons page.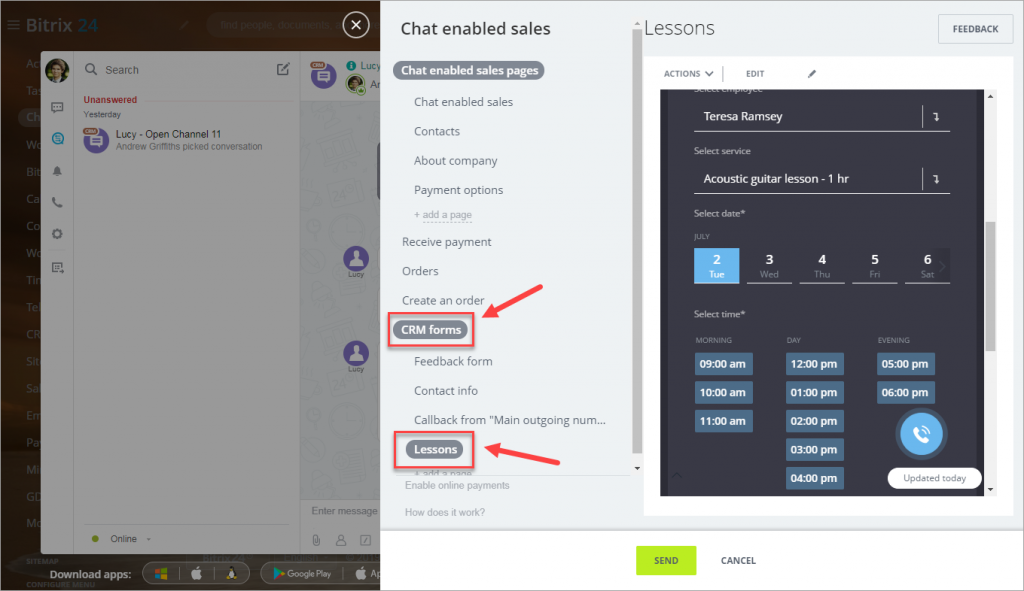 Your clients can select a date, time and service that he/she needs and submit the form.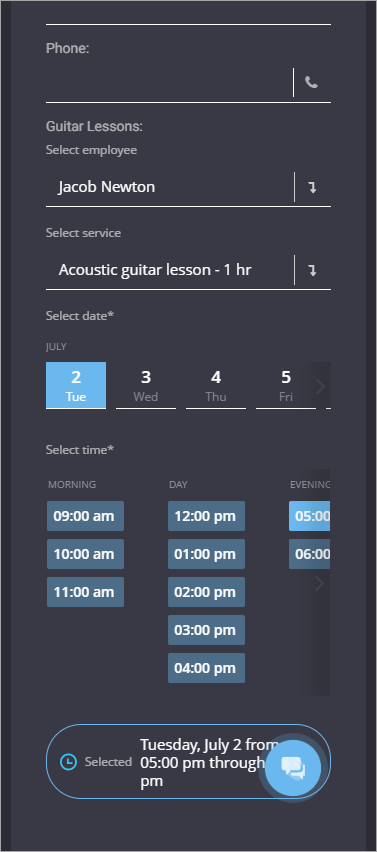 After the client completes the webform, a new lead or deal is created automatically.