Worktime tracking option is available to Bitrix24 Professional plan subscribers only. Learn more about Bitrix24 plans -
Cloud pricing
.
An administrator can disable the time management option for the whole Bitrix24 account or for a particular employee/department only.
How to disable the time management option for all the account users
Click Settings > scroll down to the Services section > disable the Time management and work reports option > click Save.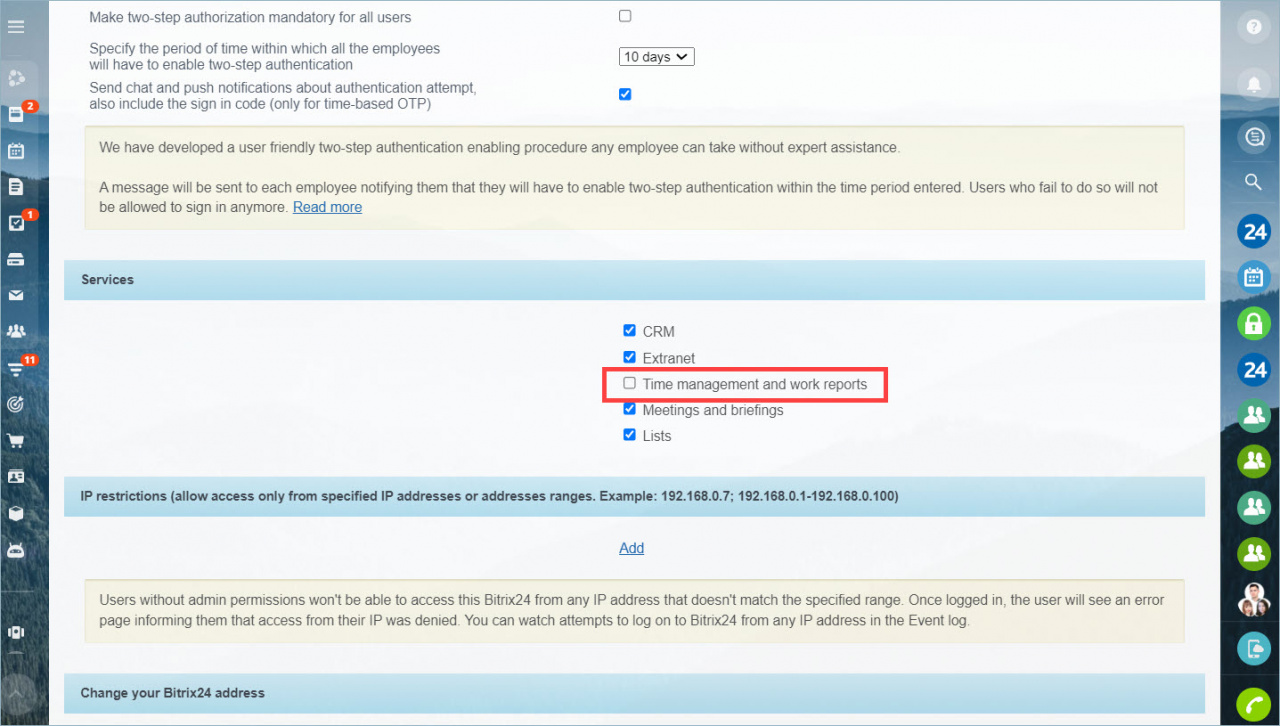 How to disable the time management option for a particular user or department
Go to the Worktime section, select an employee or a department and click on the clock icon next to the employee/department name.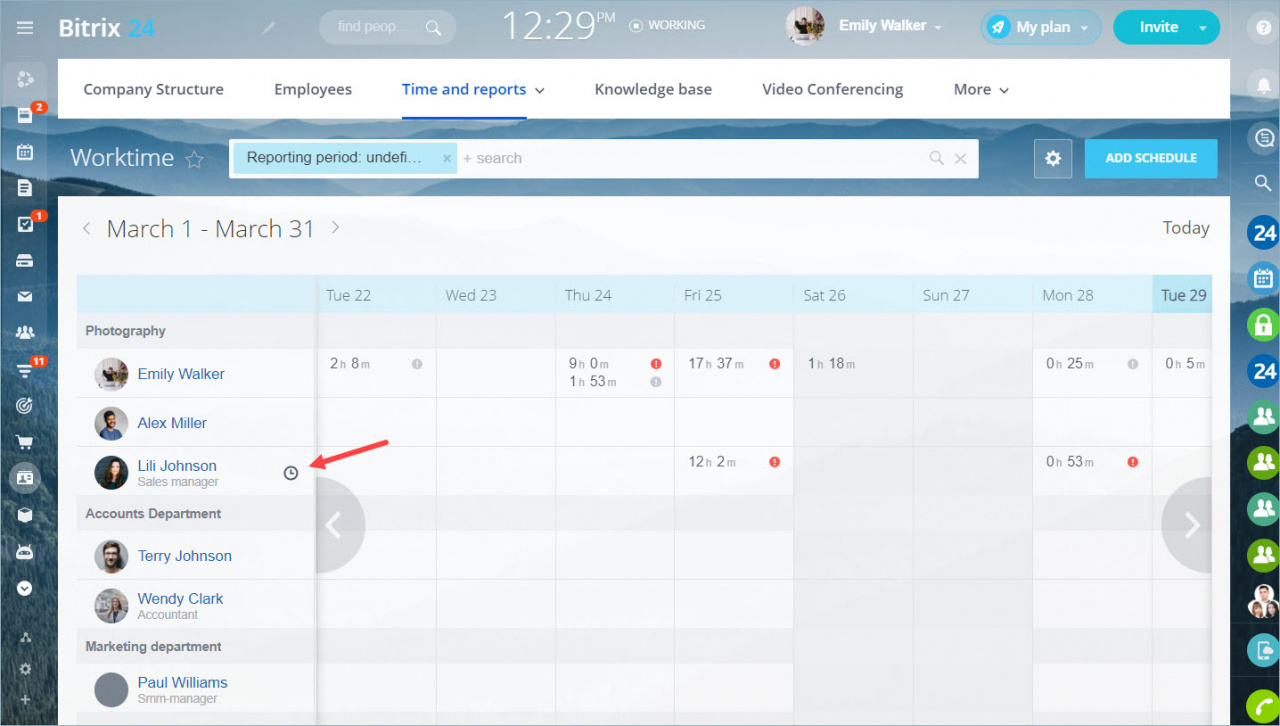 Here you can turn off working time accounting for individual employees or entire departments, as well as set up personal violations.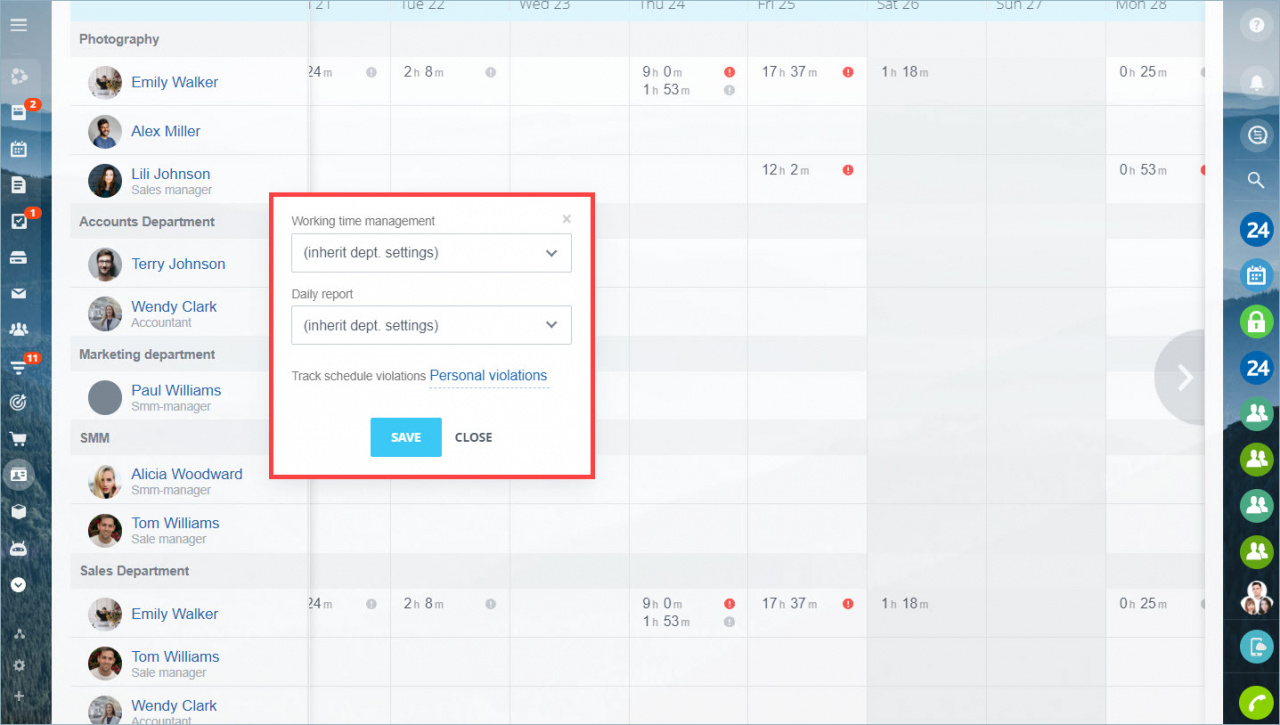 When configuring working time management for a particular employee, you can select the inherit department settings option. In this case, working time management settings for this employee will be the same as for the department the employee belongs to.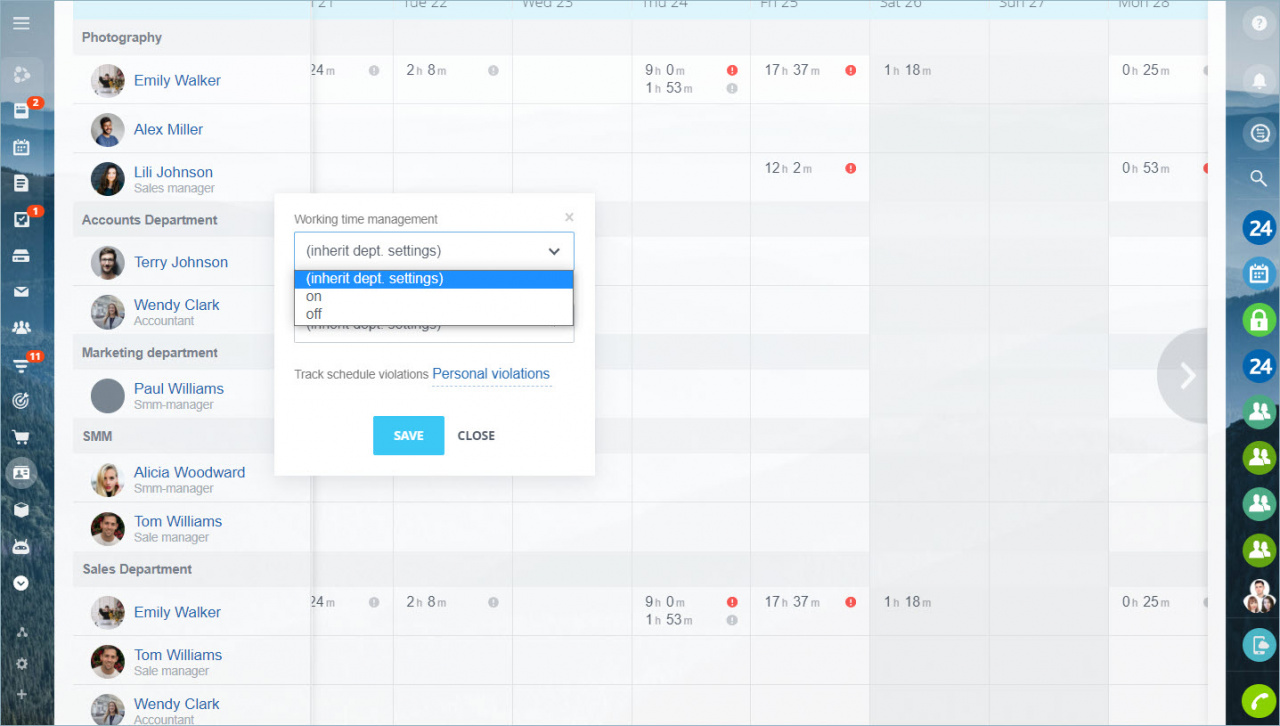 If the department works from 10 a.m. to 6 p.m., but there is one employee who works at night, you can set up Personal violations for this employee.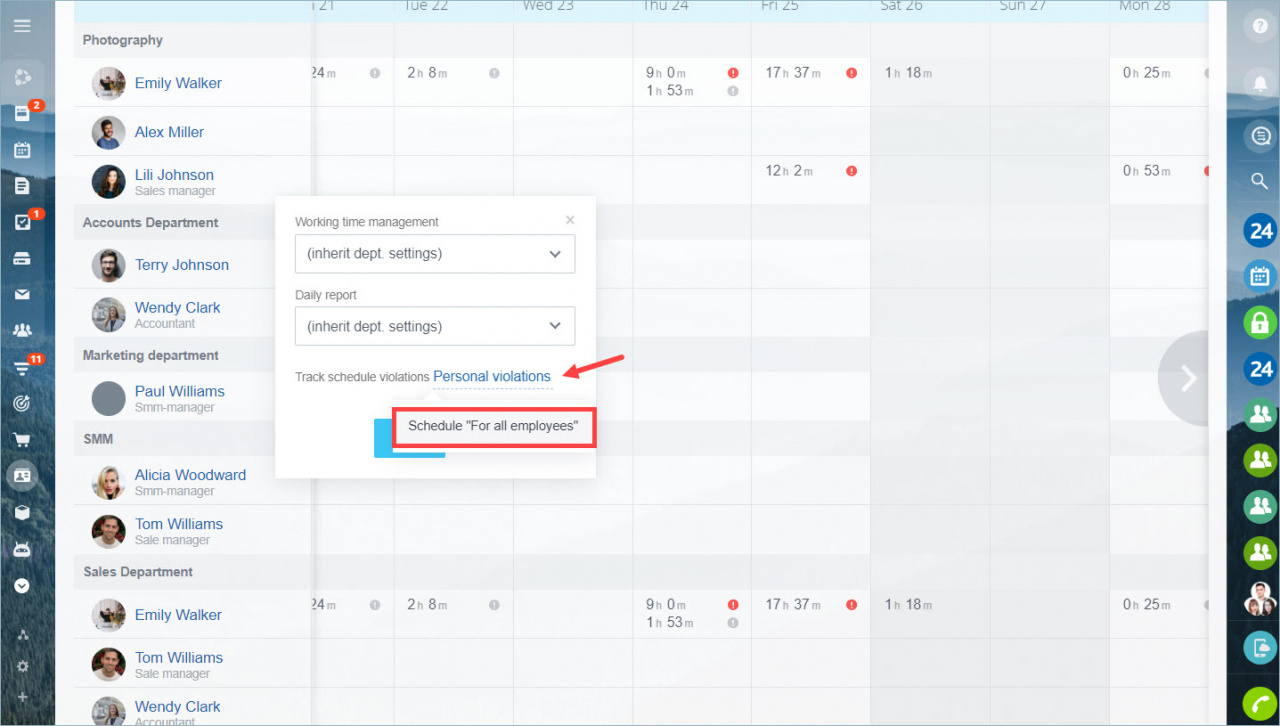 Set personal violations and save the changes.