Modern business is not just sales, but also it's additional services. For example, if you have a web studio, you probably not just create and sell websites, but also offer your clients to select your company to maintain their website. Or if you sell dishwashers, you probably deliver and install them.
Every additional service is a separate deal pipeline and sales funnel with its own stages, operating principles and goals.
Sales tunnels in Bitrix24 help you connect separate sales funnels with each other.
Check if sales tunnels are available on your plan. You can find all the information about Bitrix24 plans on the
pricing page
.
Click CRM > Deals > click the deal pipeline name > click Sales funnels and tunnels in the dropdown menu.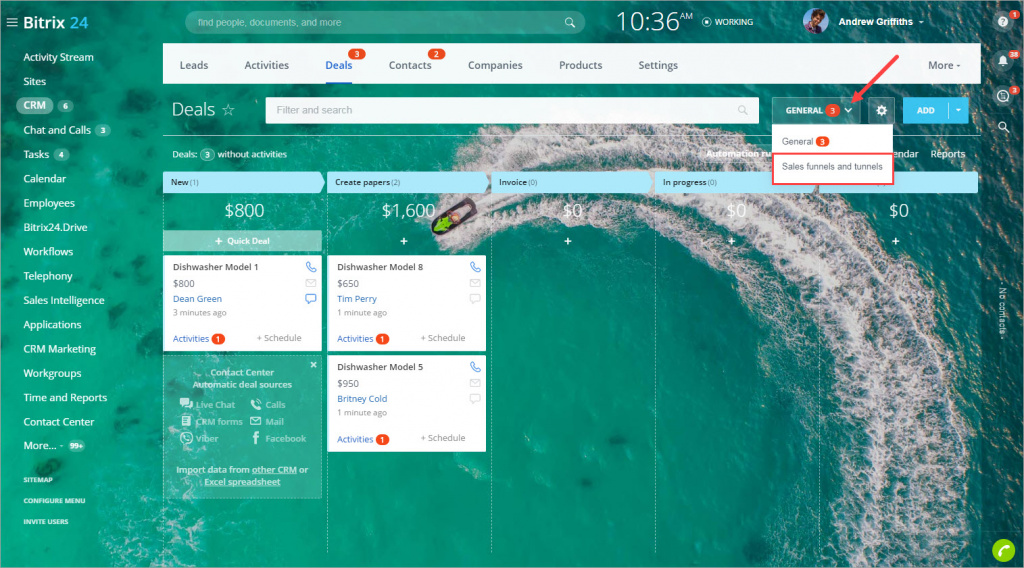 Working with funnels
In this section, you can view the list of existing deal pipelines and their stages.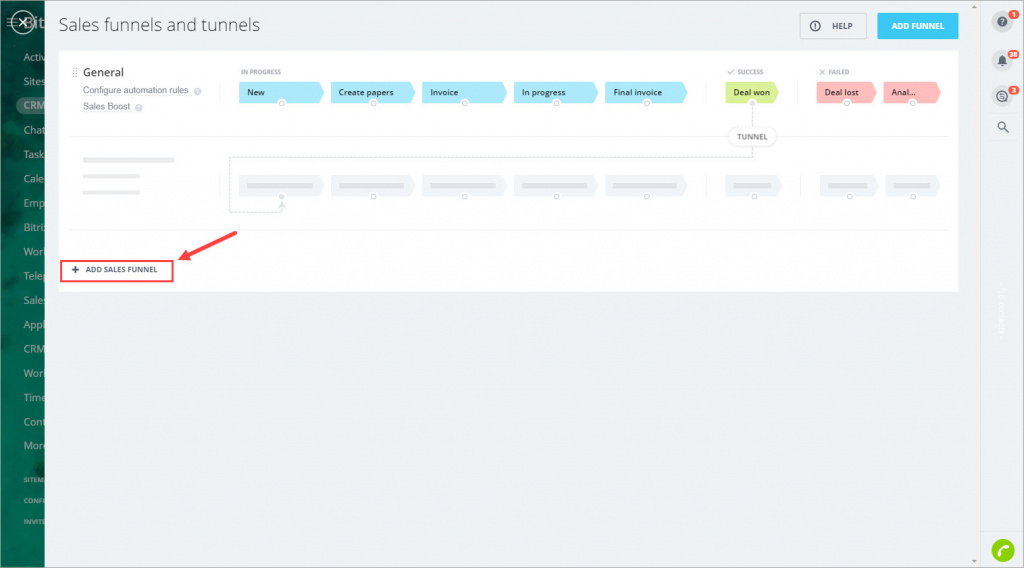 You can also create new deal pipelines here. Just click the Add sales funnel button.
For example, our company sells, installs and maintains dishwashers. Let's create deal pipelines for each of these services.
New funnels have default stages. You can edit these stages or add new ones on the fly.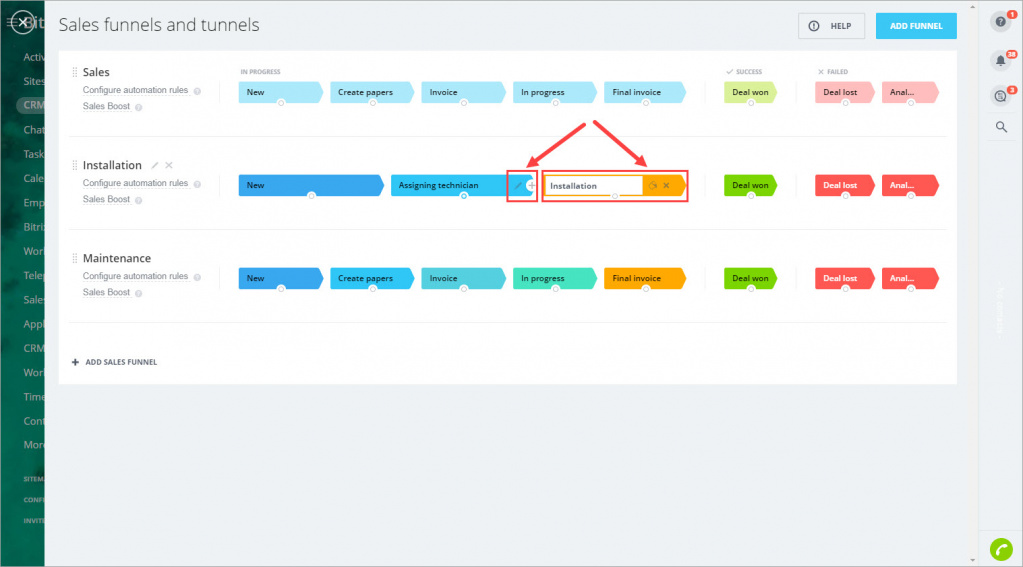 Connect funnels with each other
Bitrix24 allows not only creating and configuring funnels but also connecting them with each other. This connection is called a sales tunnel. So how to create a sales tunnel?
You can create sales tunnels by simply dragging and dropping sales funnels' stages.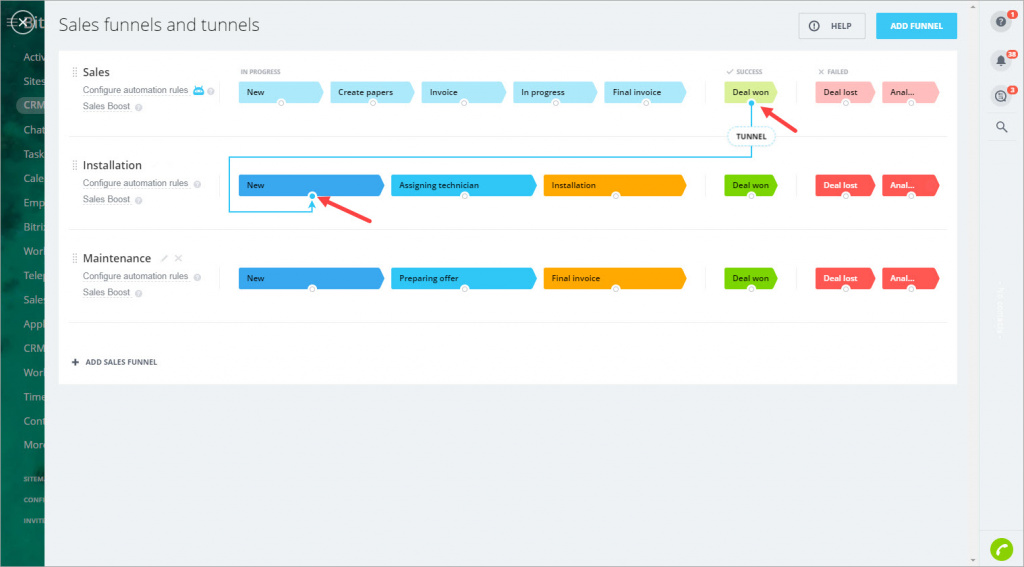 In our example, when we successfully sell a dishwasher, we need to transfer the deal to the Installation pipeline and then to the Maintenance pipeline.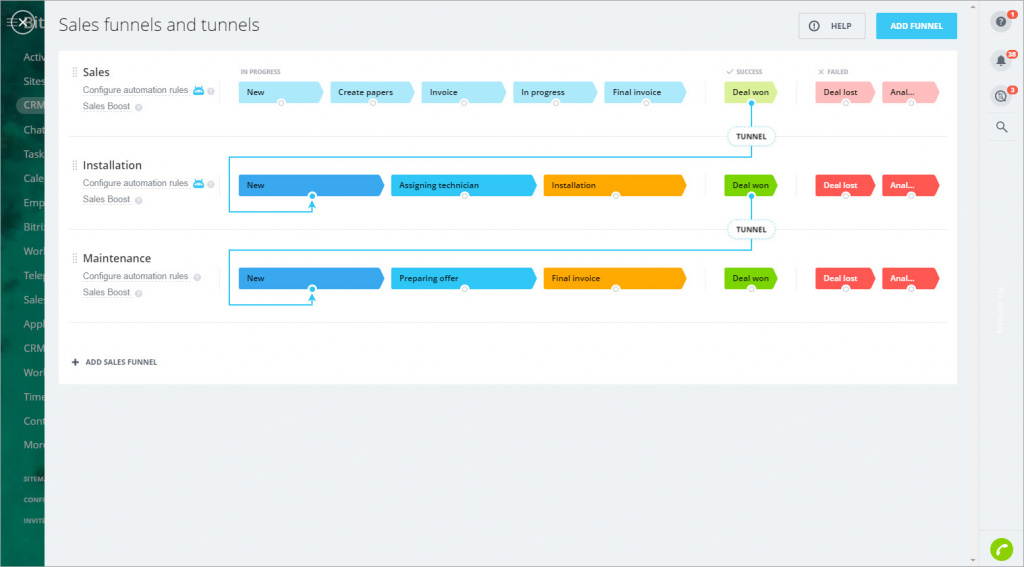 If for some reason we fail to complete a deal when it's in the Installation pipeline, we need to transfer it back to the Sales pipeline, for example, to suggest a discount to the client.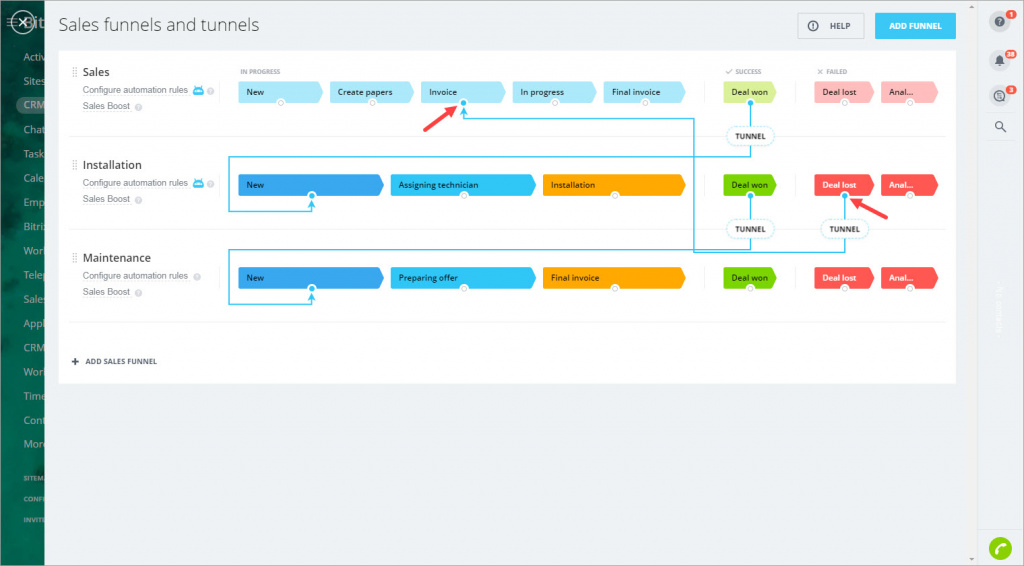 Click on the sales tunnel to edit it. For example, we can add Installation failed to a deal name when the deal is transferred back from the Installation pipeline to the Sales pipeline.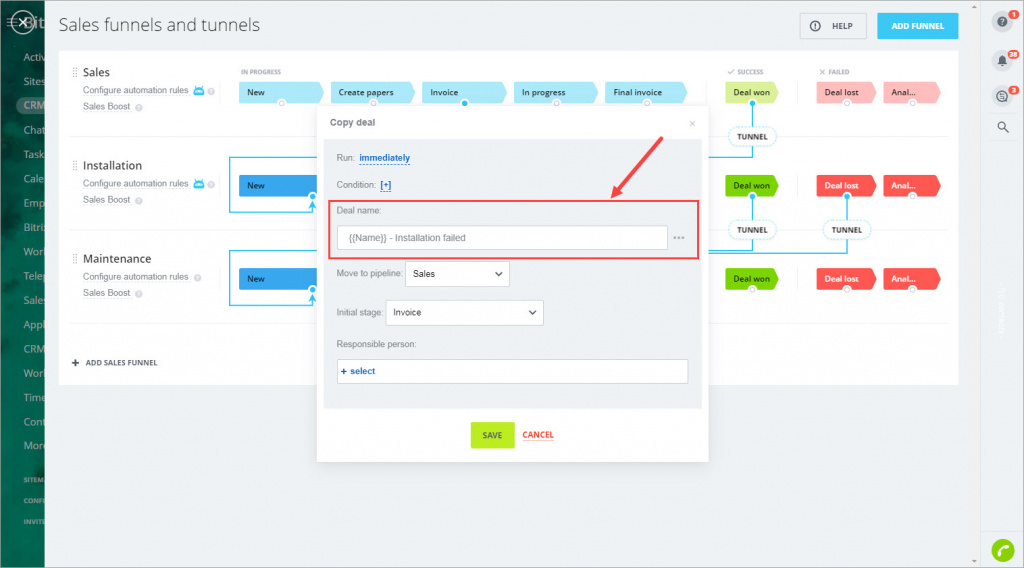 Automation rules
You can also configure the automation rules for each pipeline in this section.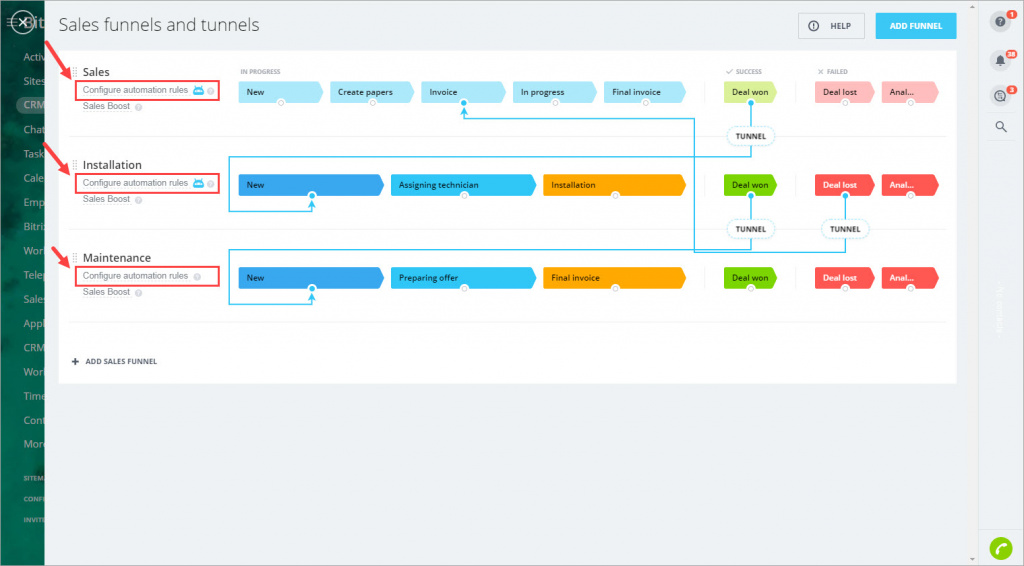 For example, when a deal is in the Maintenance pipeline, we can automatically send messages with our special offers to our clients.
Sales Boost
A dishwasher requires planned maintenance every year and we want to offer clients our services. Sales boost helps to create repeat deals automatically.