If you are planning a vacation, a maternity leave, a business trip or an unpaid leave, you can launch the leave request right from your Bitrix24 Feed.
Go to More > Workflow.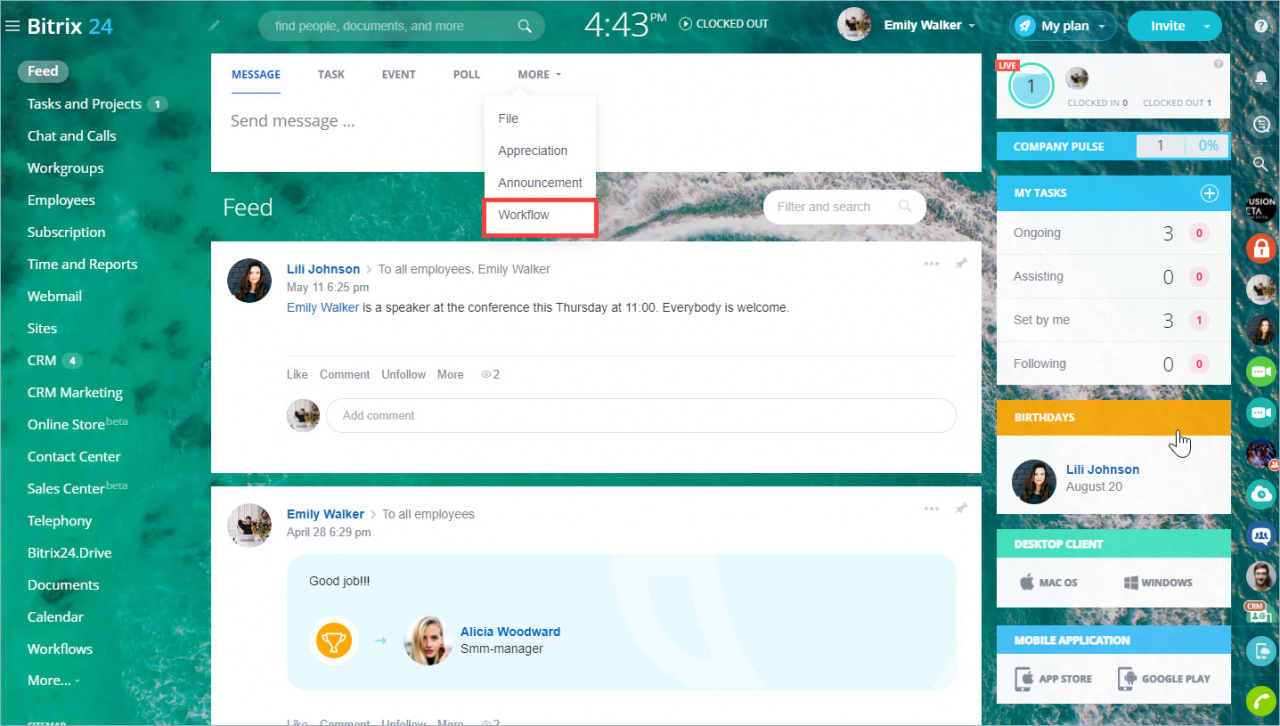 Select Leave Approval workflow.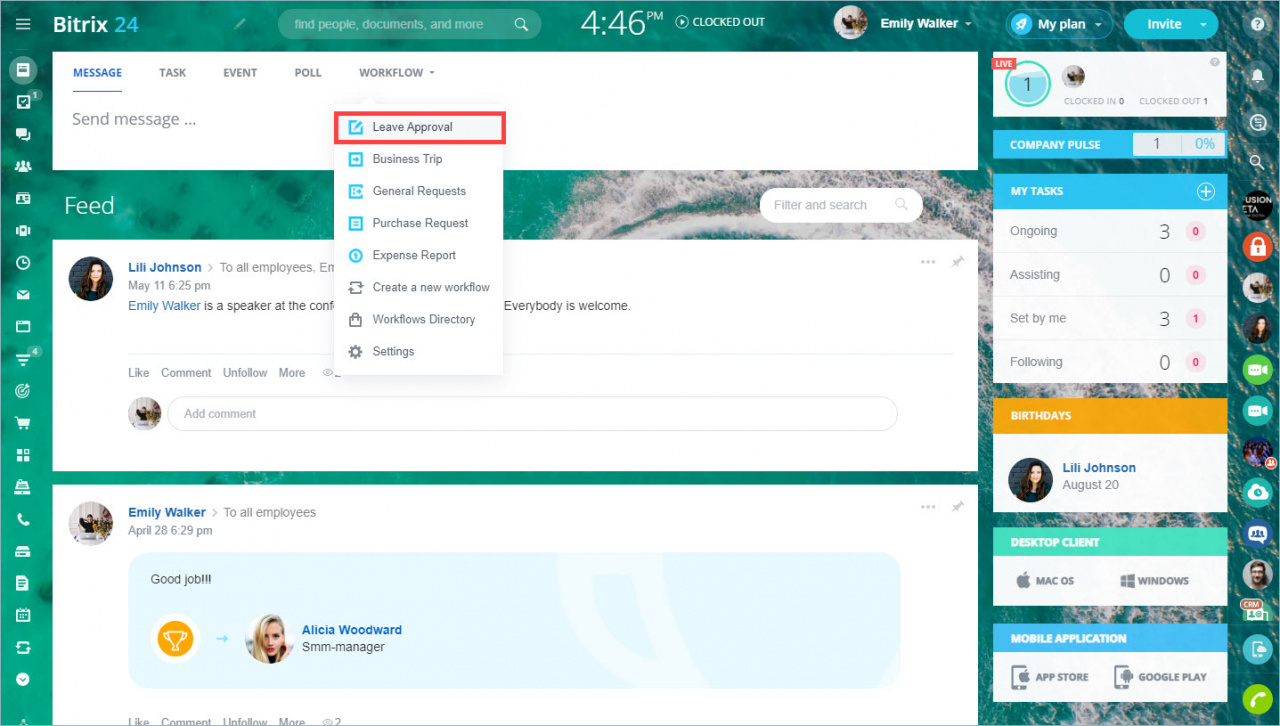 First launch and configuration
When the workflow template is being launched for the first time, the system will ask the administrator to configure the workflow parameters.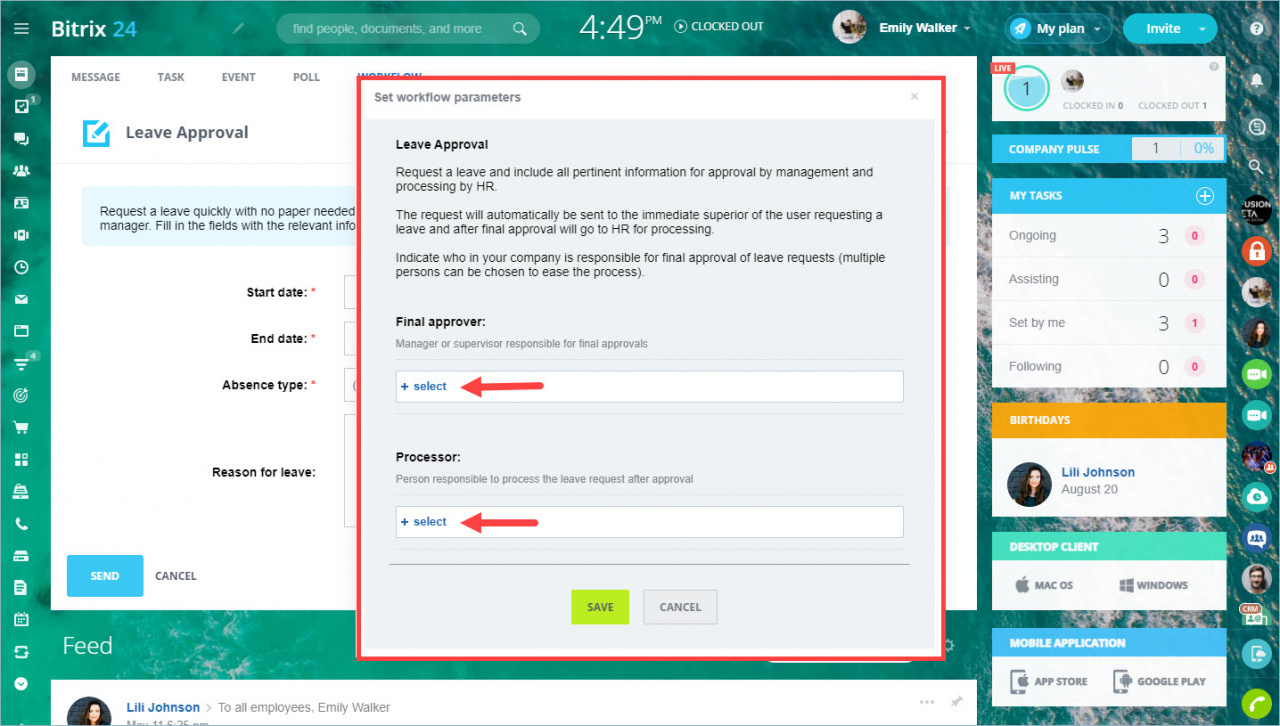 Important: the request will automatically be sent to the immediate superior of the user requesting a leave and after final approval will go to HR for processing. You need to indicate who in your company is responsible for the final approval of leave requests (multiple persons can be chosen to ease the process).
Access configuration: Bitrix24 administrators can configure which workflows will be shown in Feed and set access permissions for Bitrix24 employees inside workflows Settings.
After the workflow parameters are set, your Bitrix24 employees can start using the workflow template.
How to send Leave Request
You will need to fill the following required fields: absence type, start date and end date. You can also add the Reason for Leave description.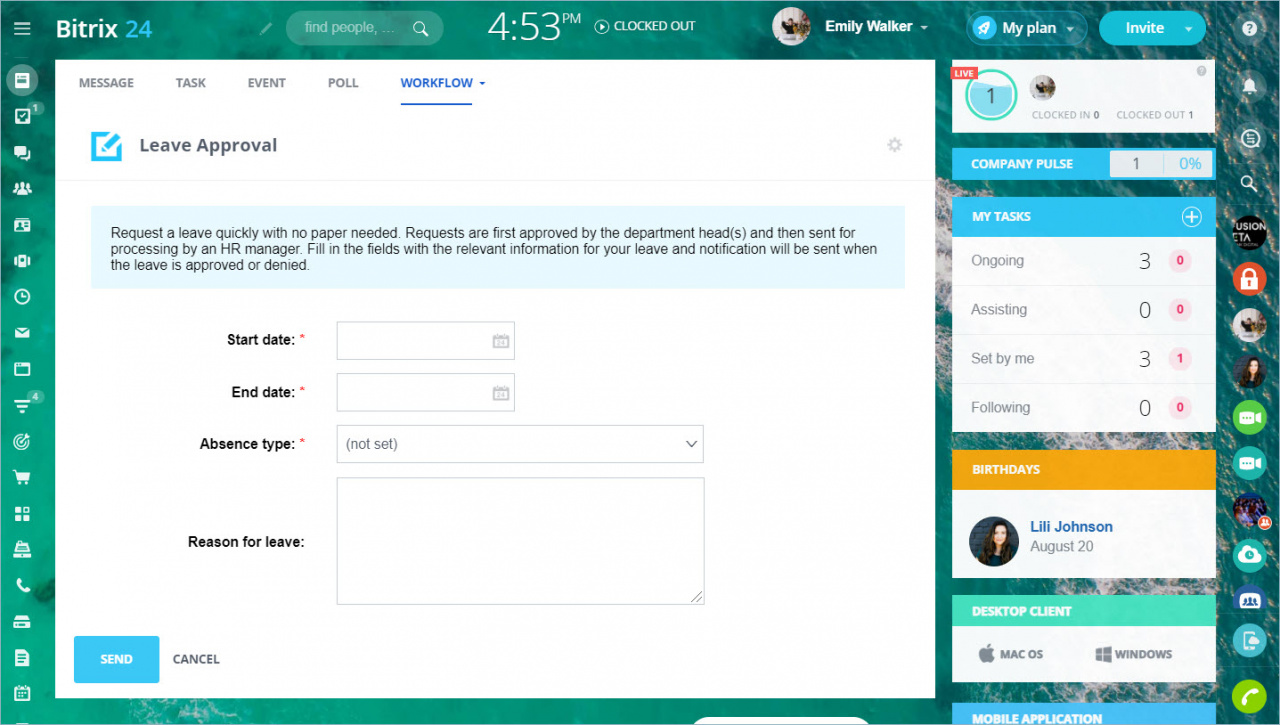 The employee involved in process approval will receive your leave approval request immediately.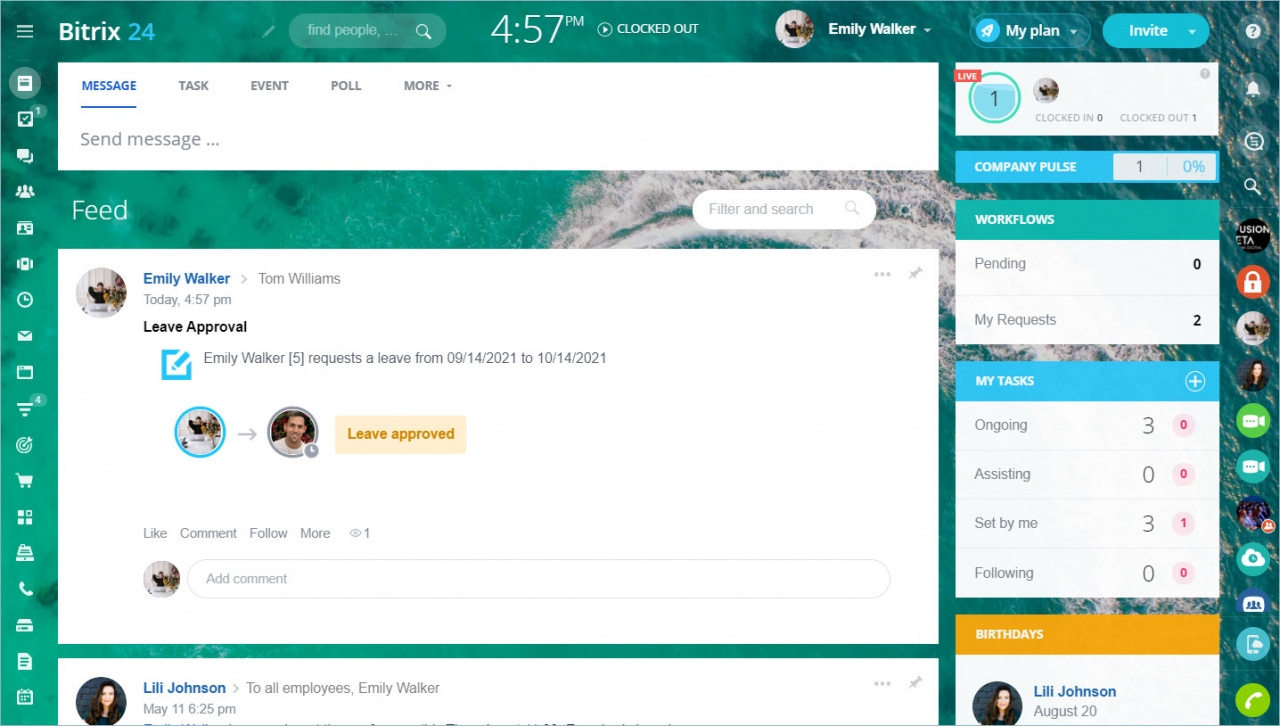 Each time the leave is approved or denied, you will receive an Instant Messenger notification. You will also be updated with your request status in your Feed.
All requests initiated by you can be found under Workflows > My requests.
After all employees involved in the process approved the request, it is sent to the final responsible user to finish the approval. Finally, after the process is finished, the system will show the process status as Leave approved & processed.
All approved leaves will be automatically added to the Absence Chart.