When you dismiss an employee you may need to change the responsible person for his/her tasks.
How to delegate the dismissed employee's tasks
Open the dismissed employee's profile page > click Tasks > select all his/her tasks > select the Change responsible person option in the actions menu > specify a new responsible person > click Apply.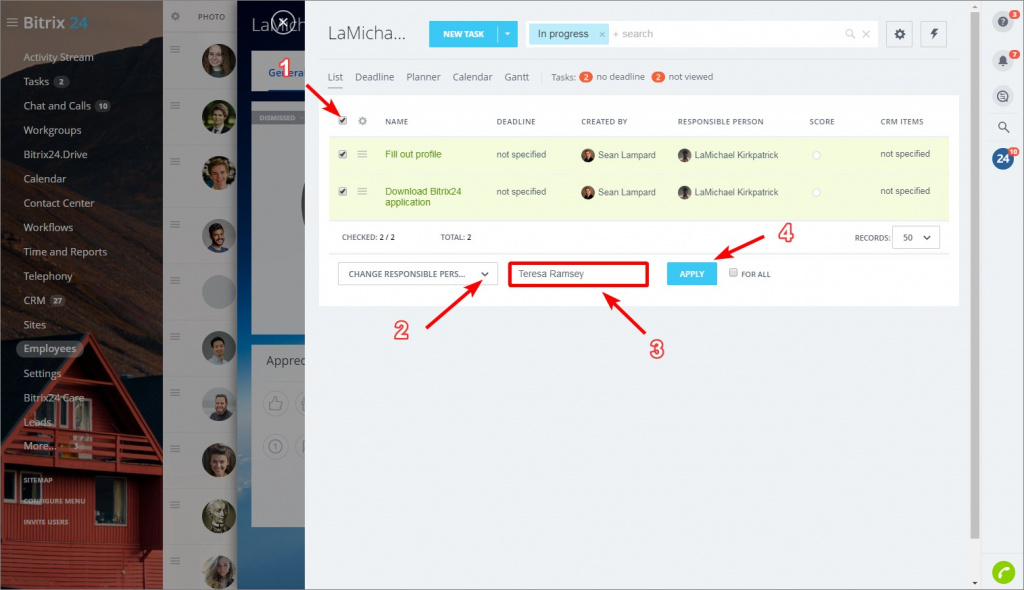 If the dismissed employee has created some tasks, you can also change the Task creator.
Recommended articles: