When you dismiss an employee you may need to change the responsible person for his/her tasks.
How to delegate the dismissed employee's tasks
Either the portal administrator or the employee's supervisor can perform the action.
Open the dismissed employee's profile page > click Tasks.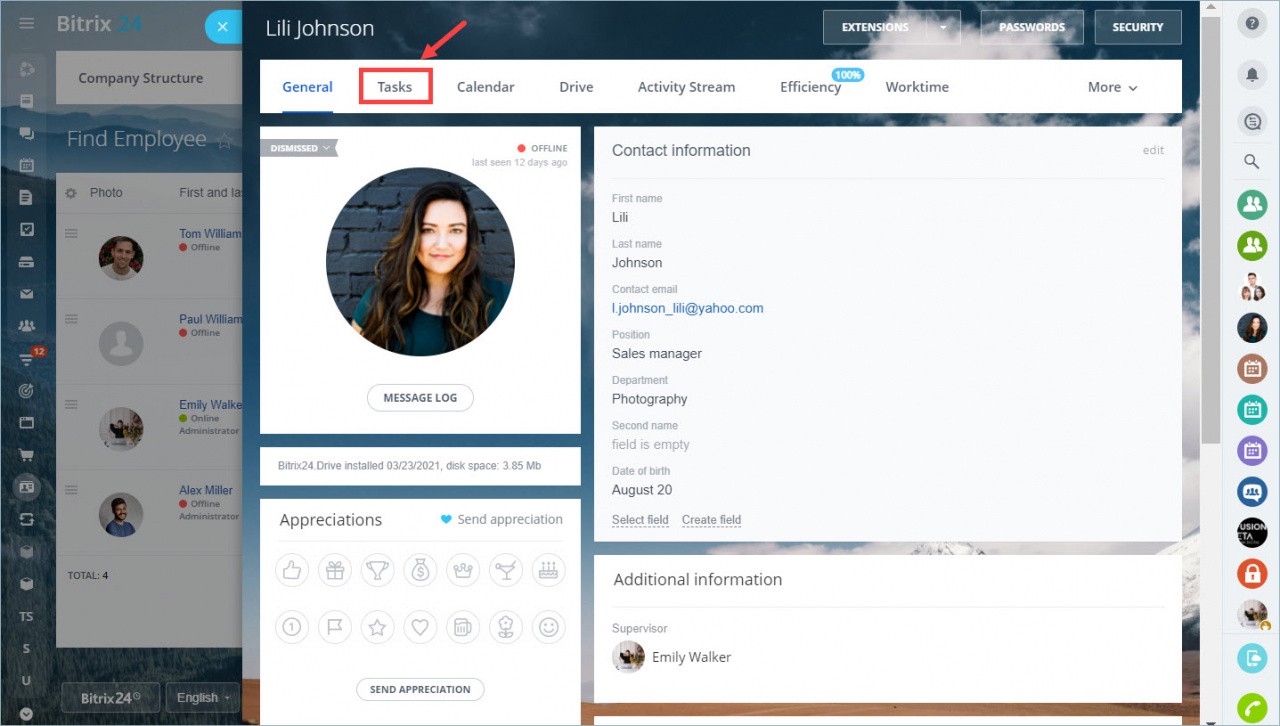 Select the tasks from the list and the Change responsible person action.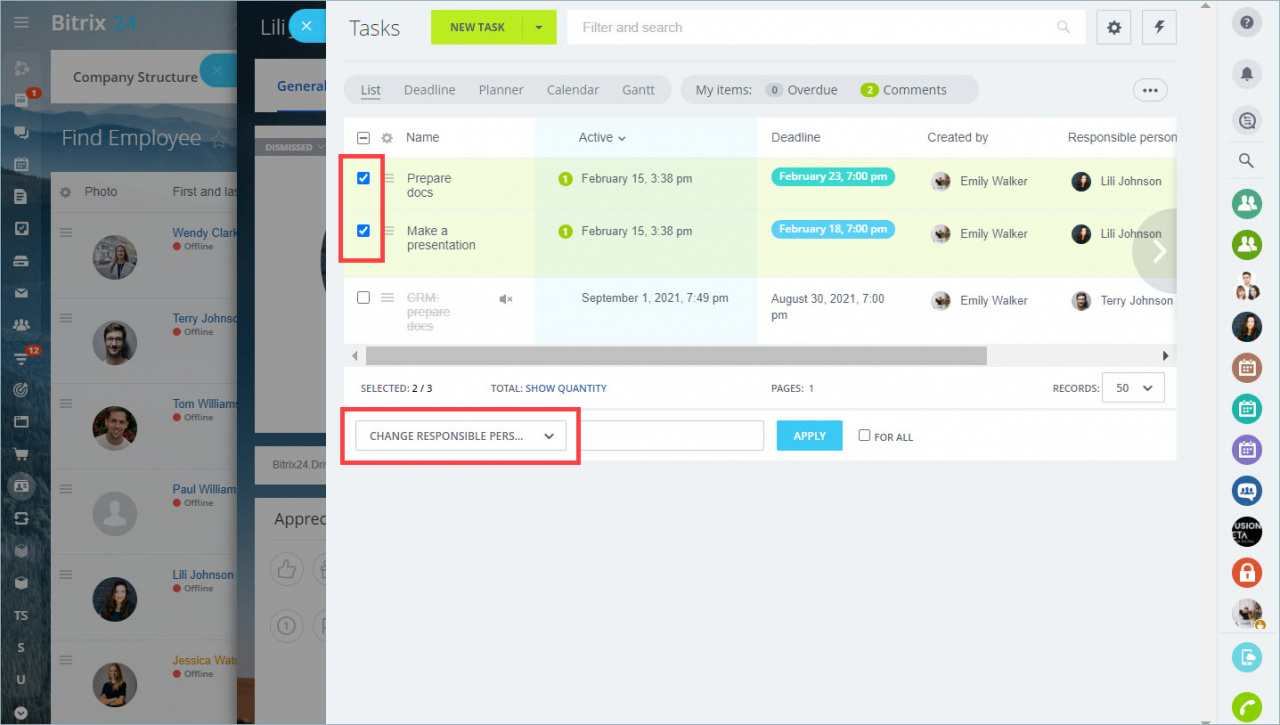 Specify a new responsible person and click Apply.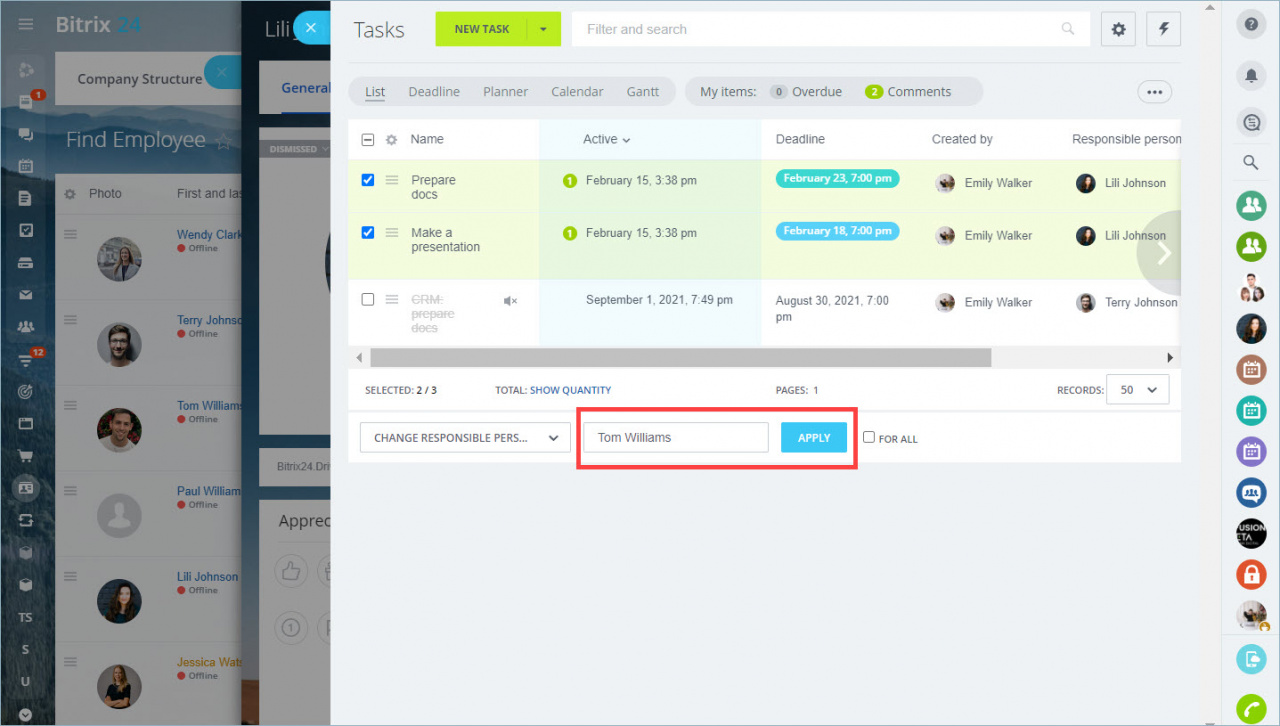 If the dismissed employee has created some tasks, you can also change the Task creator.
Confirm the action by clicking Continue.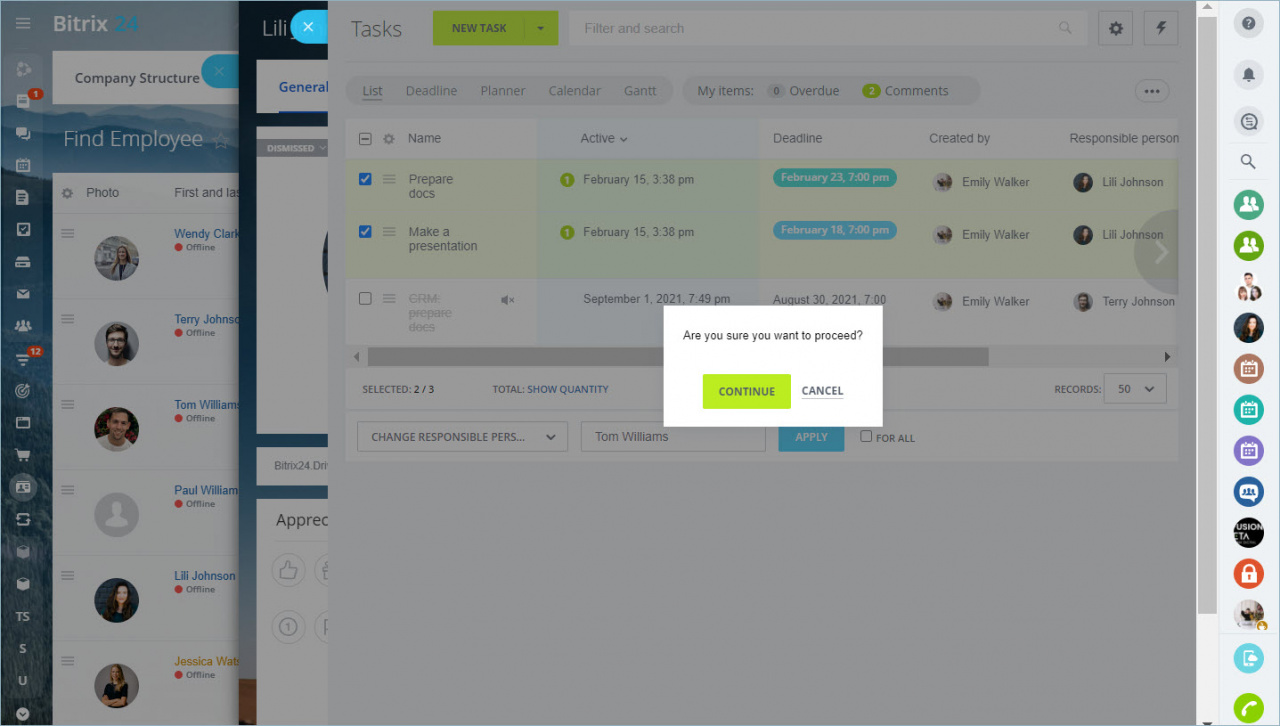 Done. A new person is assigned to all tasks. Thus, they will not be lost.
Recommended articles: