If you dismiss a user, he/she won't be able to log in to your Bitrix24 account and your company's data will be safe.
When you dismiss an employee, he/she is not completely deleted from your Bitrix24 account. You will be able to delegate his/her tasks, activities in CRM and save files from his/her drive.
How to dismiss an employee?
Only administrators can dismiss employees.
Open the employee profile page > click the Actions button > Dismiss.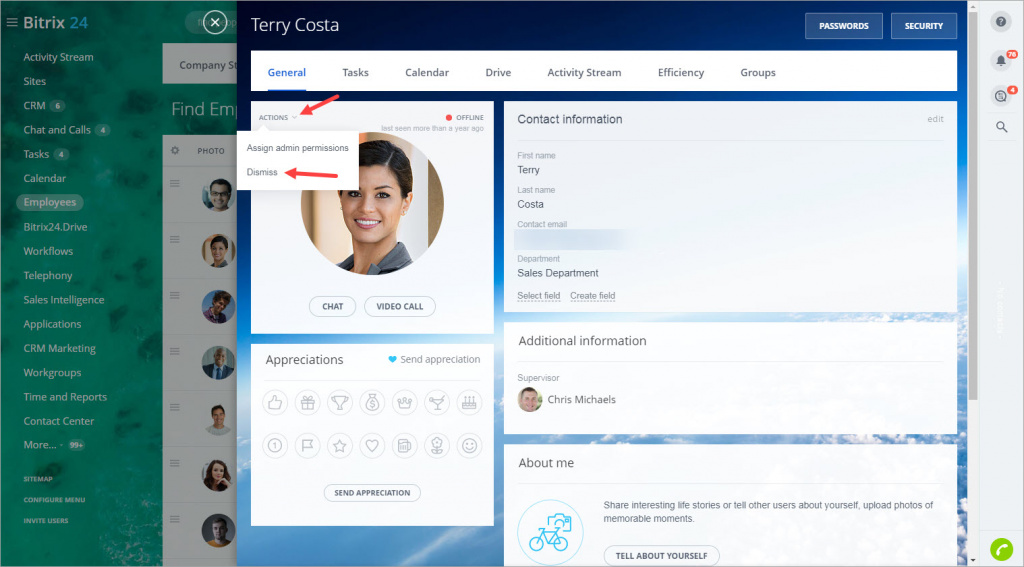 You can also dismiss employees by clicking the actions button next to the employee name in the Employees section > Employees tab.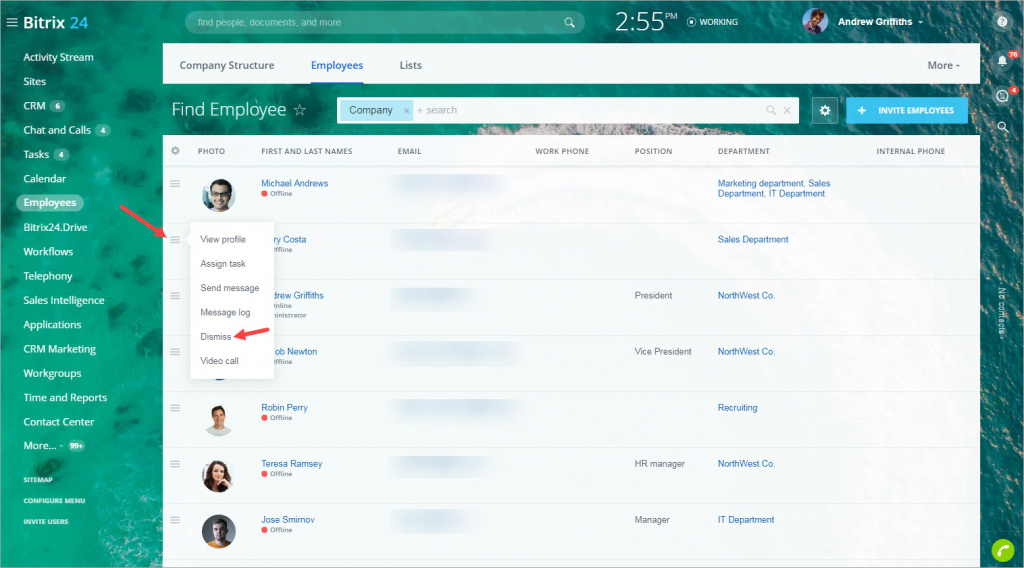 How to hire back the dismissed employee?
To hire back dismissed employees, use the Dismissed persons filter in the Employees tab. Then select the employee > click the actions button > Hire.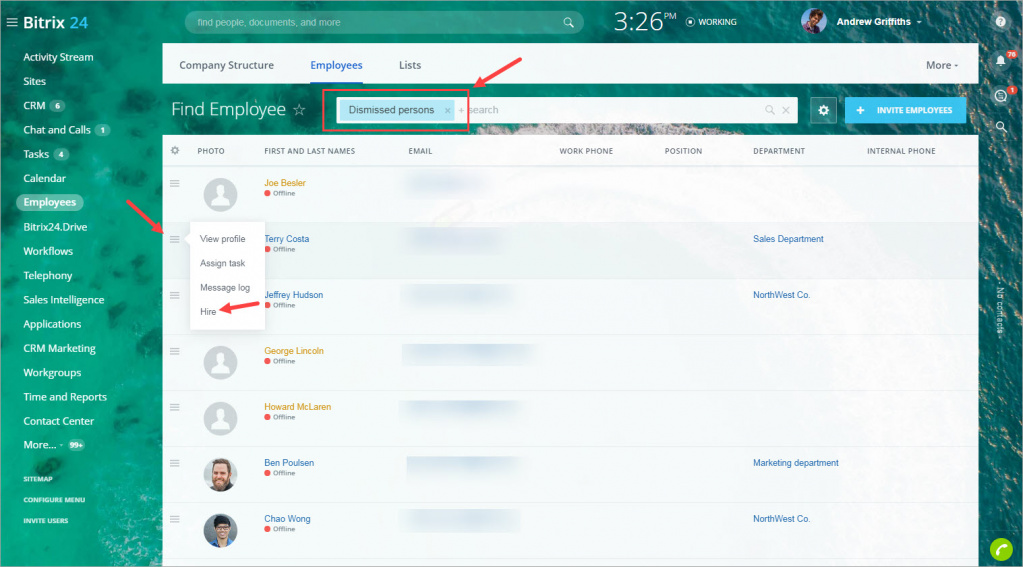 This user will be able to log in to the Bitrix24 account using his/her credentials used before being dismissed.
Important: if there is no Dismissed persons option in filters, you need to enable Show dismissed employees option in your Bitrix24 Settings.