If an employee is dismissed, you need to change the responsible person for the CRM elements he/she has been responsible for.
We recommend changing the responsible person
before
dismissing an employee. You can read more in the article -
Change the responsible person in the CRM
. If you have already dismissed an employee, you cannot select him/her in the filter. Don't worry, you can still change the responsible person, but it'll be a little bit more difficult.
There are two ways to do that.
Temporarily hire back an employee
This is the easiest way. In Bitrix24, you cannot completely delete an employee. Thanks to that, you can hire him/her back at any moment. Don't worry, the dismissed employee will not receive any notifications that he/she is hired back, so the risks associated with the security of your data are minimal. Remember to dismiss him/her again when you're done changing the responsible person for the CRM elements.
To hire a dismissed employee back, go to the Employees section > click the Employees tab > click the search bar > apply the Dissimissed persons filter > click the Search button.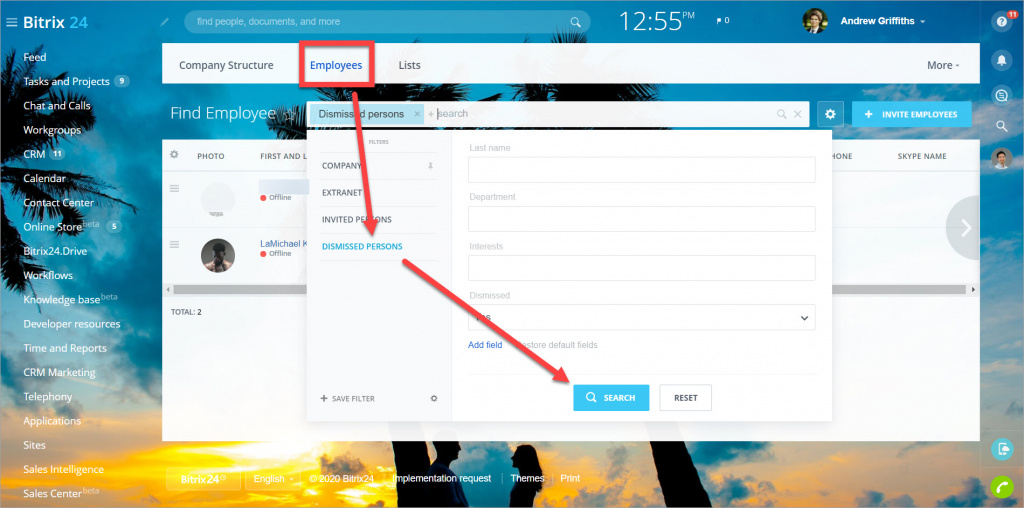 Click the hamburger button > Hire.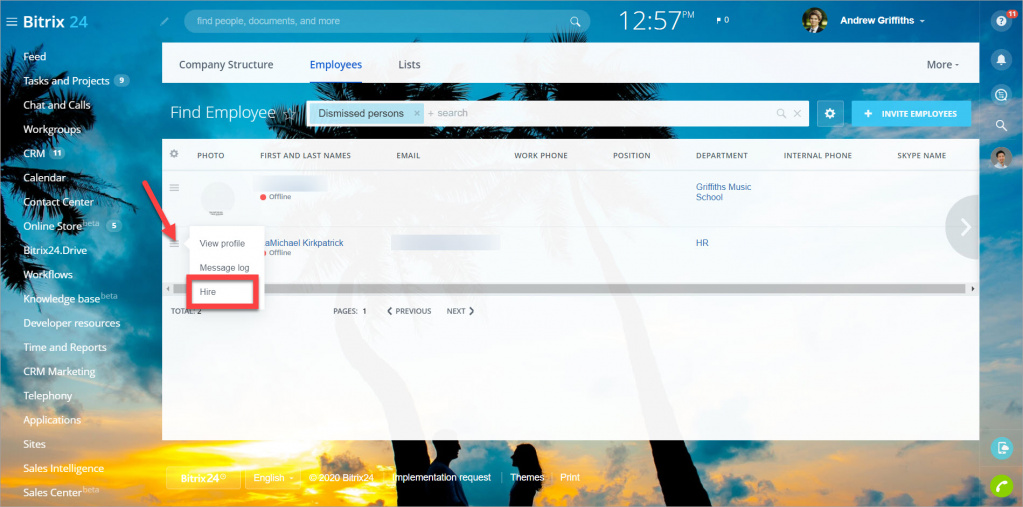 Next, go to the CRM section and change the responsible person.
Find the needed CRM elements using the search bar
You cannot select the dismissed employee in the filter, but you can enter his/her first or last name to the search bar and see the elements that are referred to the dismissed employee.
To do that, switch to the list view of the needed CRM elements.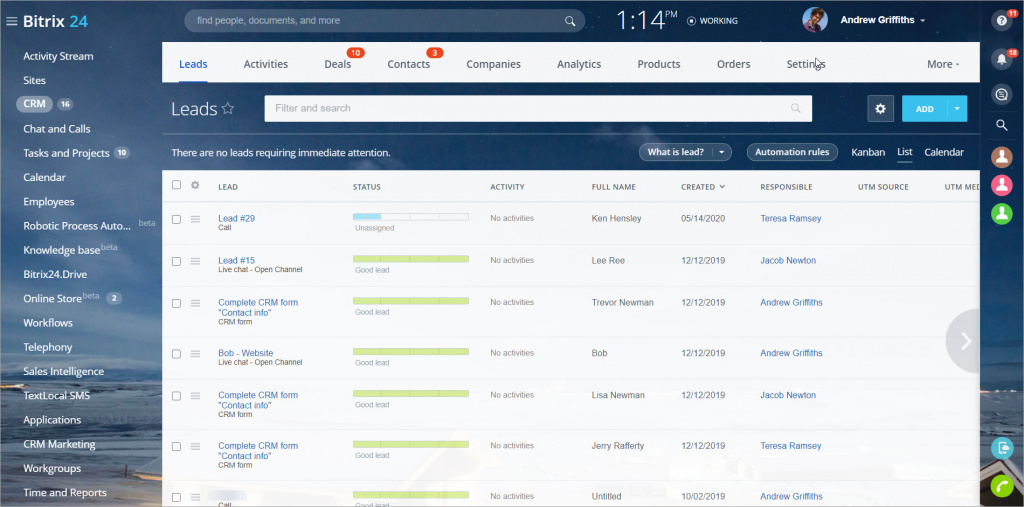 Clear the filter and enter the dismissed employee's name. You'll see the CRM elements that he/she is responsible for.