The number of Bitrix24 administrators depends on your plan. Therefore, changing a plan may require adjusting their number in your account.
When switching to a lower plan, the allowed number of administrators is reduced accordingly. If you don't revoke the admin permissions manually, the system will decide who will keep them based on the users' registration date. The users who have been registered for a longer period in your Bitrix24 will have the rights. For more information, visit our
pricing page
.
Go to Company > Employees section, and search for administrators in the filter. If there is no Administrator field in the filter, add it manually using the Add Field section.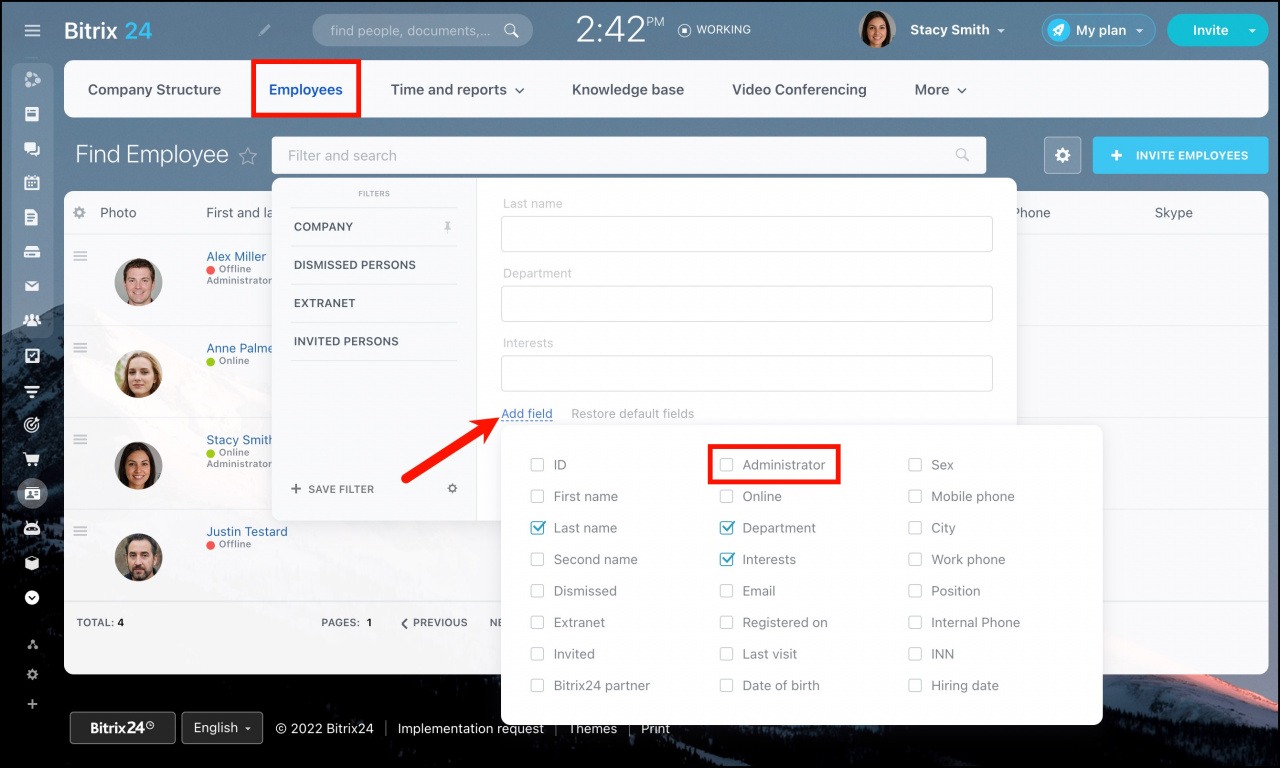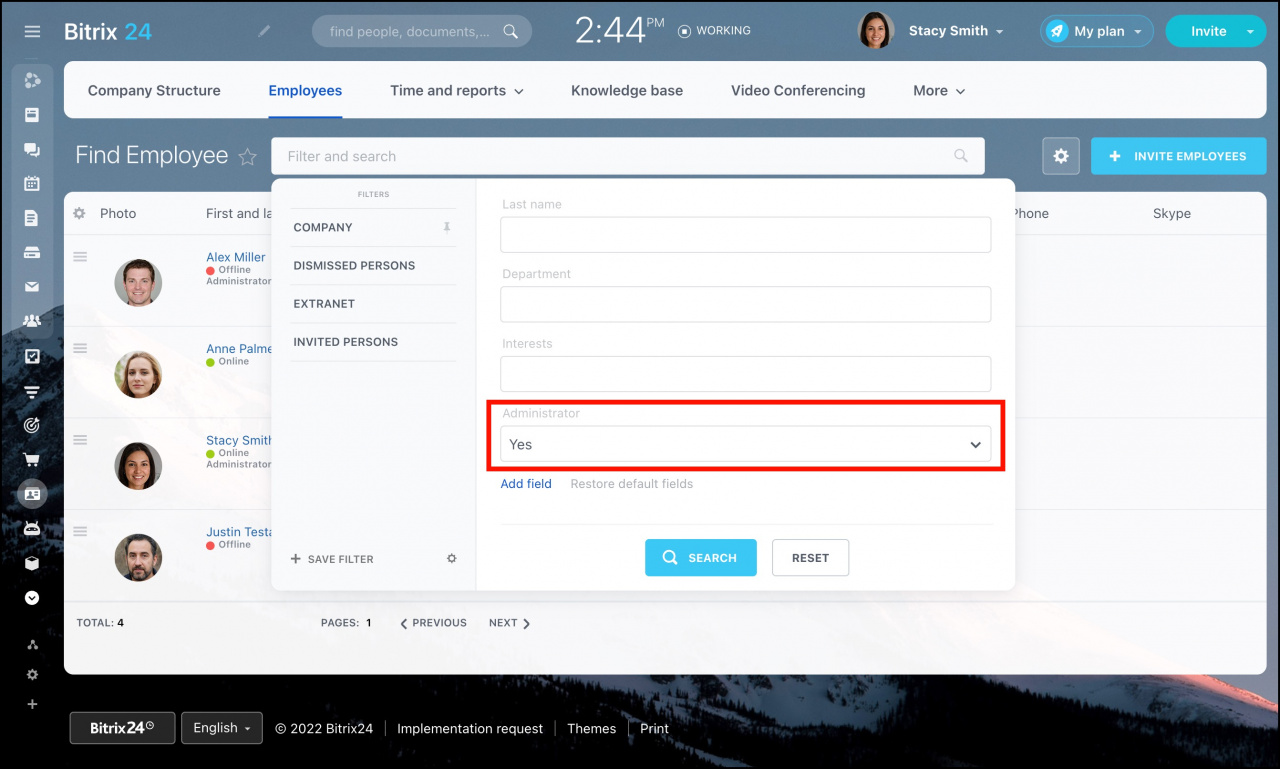 The list of active administrators will appear. Click on the name and go to the employee's profile.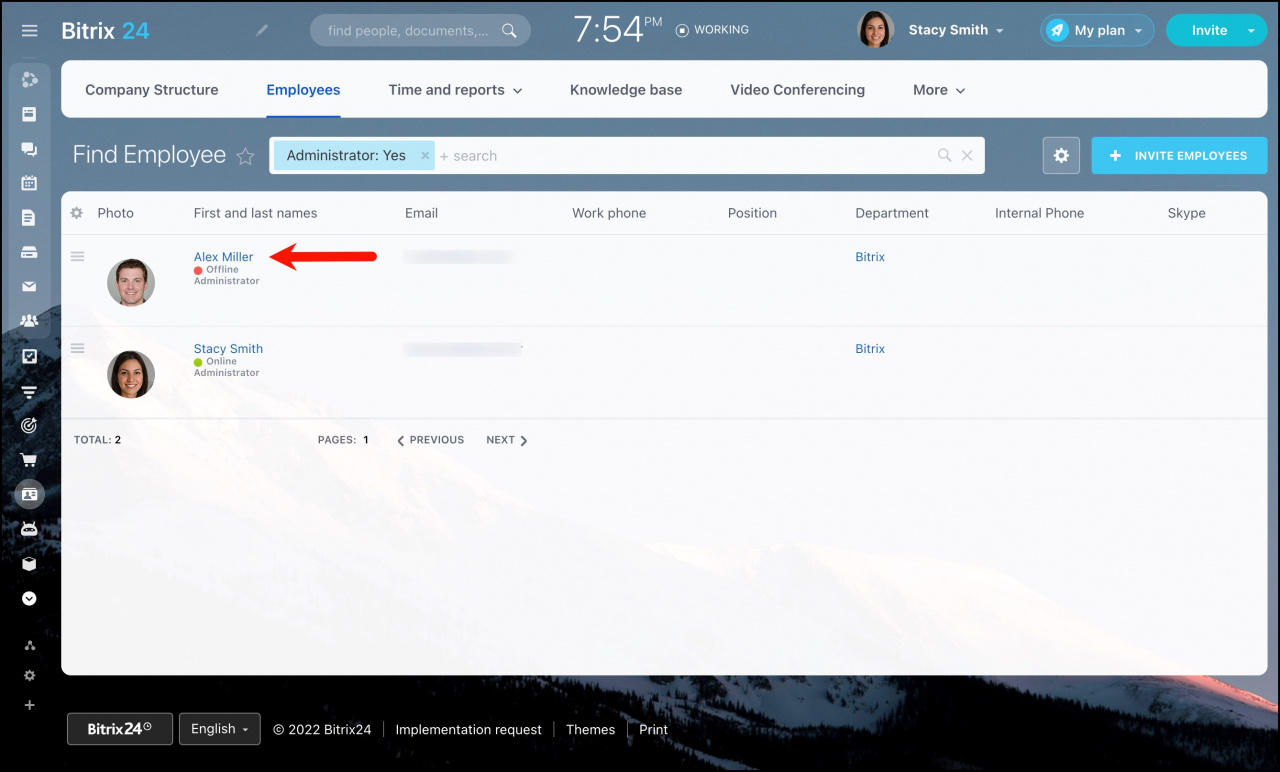 Select Revoke admin permissions in the Administrator menu.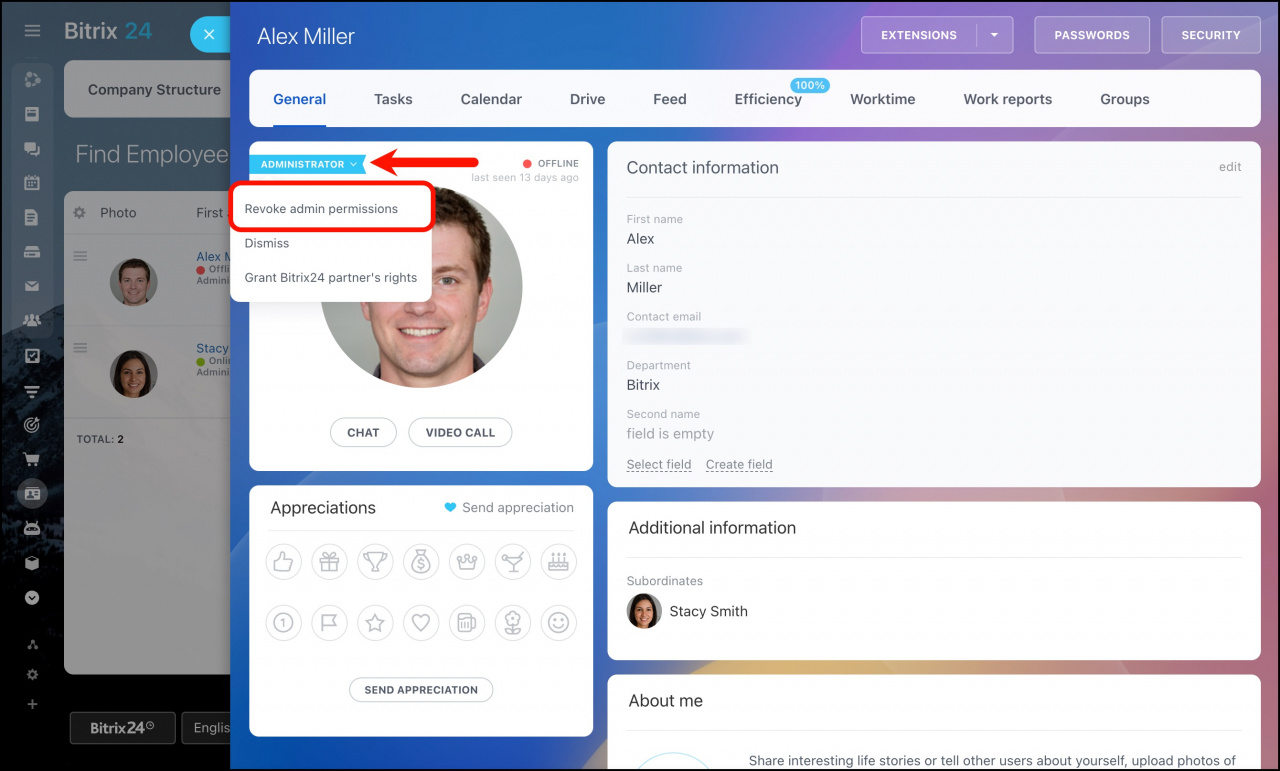 Done! Now, that is a regular user without extended administrative rights.