Tracking your employees' efficiency and communication with clients is the key factor in any company development.
You can connect new communication channels and track your employees' efficiency in the CRM Start section.
How to work with CRM Start report
The upper section of the CRM Start report shows the effectiveness of each communication channel, whether it comes to email, social media or CRM forms.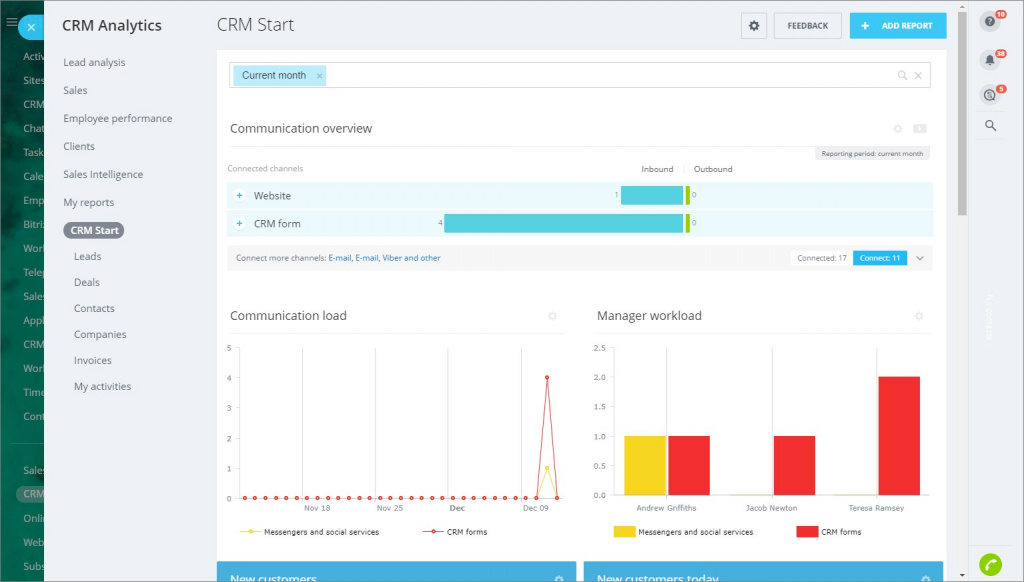 You can also see the workload statistics for each manager.
Further on, you will find the analytical report area for sales and clients. A click on a number in each column leads to a page with a detailed list of records and other related information.
Counters for all managers are provided at the bottom of the page. Each of them shows the level of employees' engagement in the sales process and their overall performance.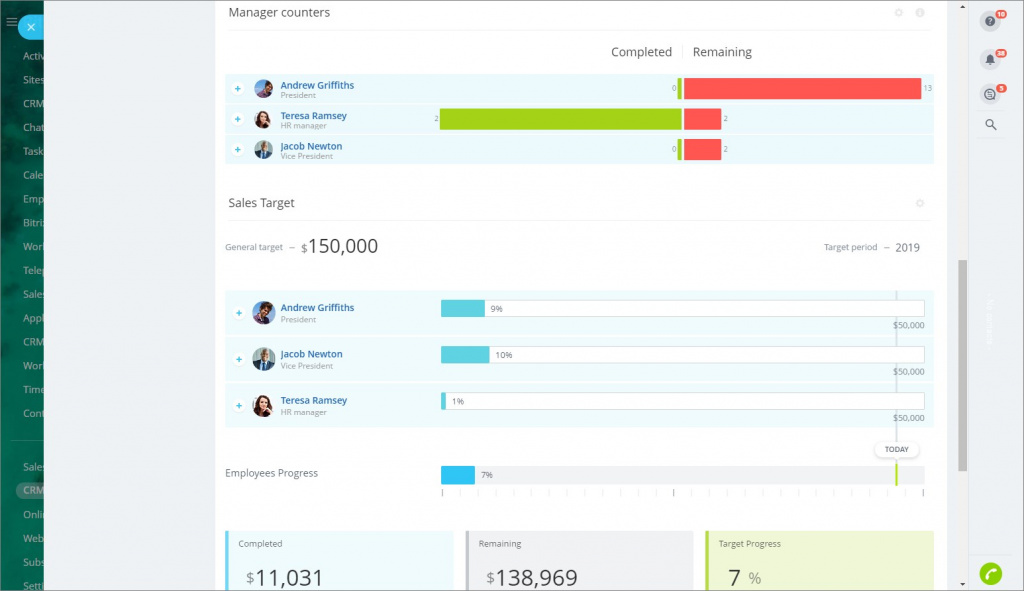 You can click the cogwheel button to configure each report widget.
How to add your own report
Click the Add report button to add a new report.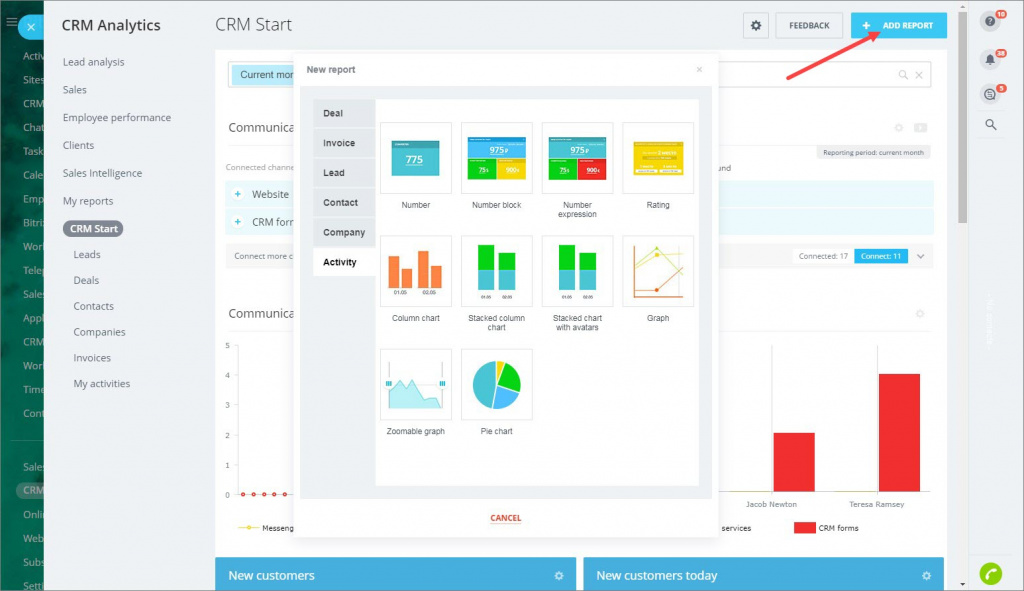 You need to select a type of CRM records that will be displayed in this report and the way the report will be shown. Then configure the selected widget parameters, and this report will be added to the CRM Start section.
Getting all the key information on sales and manager performance has never been easier!