If you often need to create workgroups or projects that have similar elements, you can copy an already existing workgroup or project and create a new one based on the copied workgroup.
To copy a workgroup/project, open it and click About project/workgroup.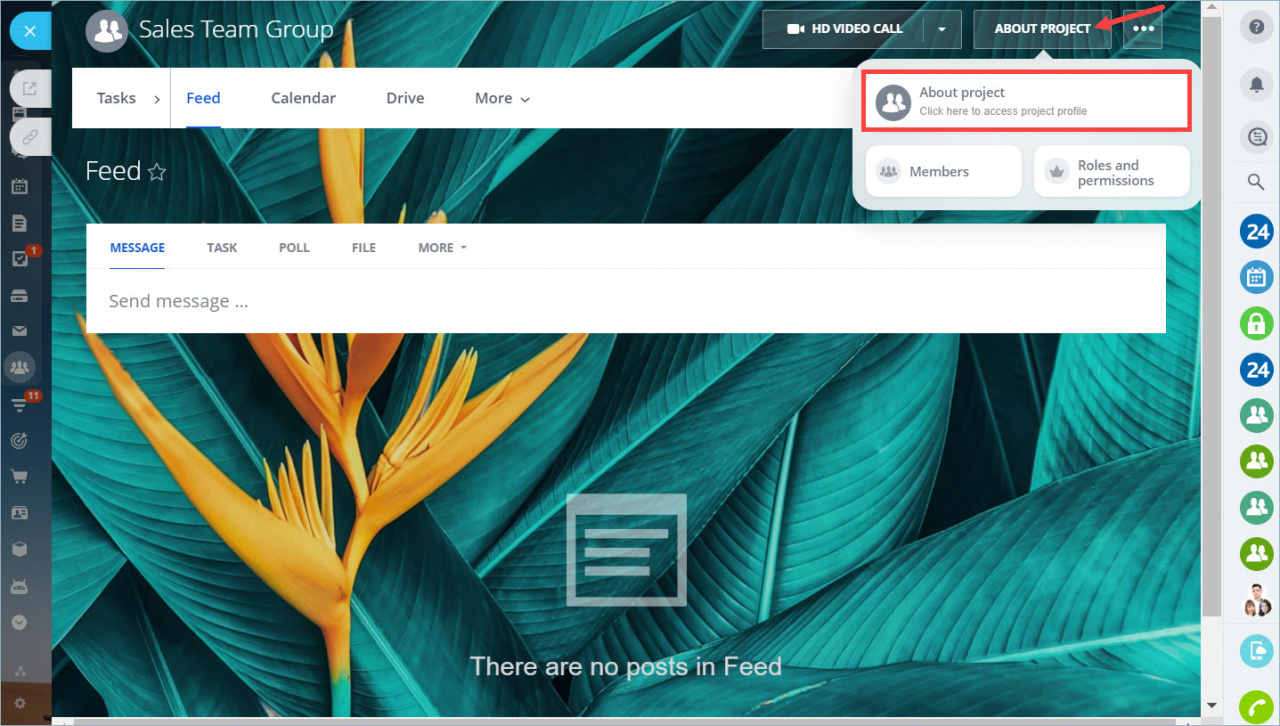 In the Actions menu, select Copy project/workgroup.
Specify the name of a new workgroup/project and all project/workgroup details.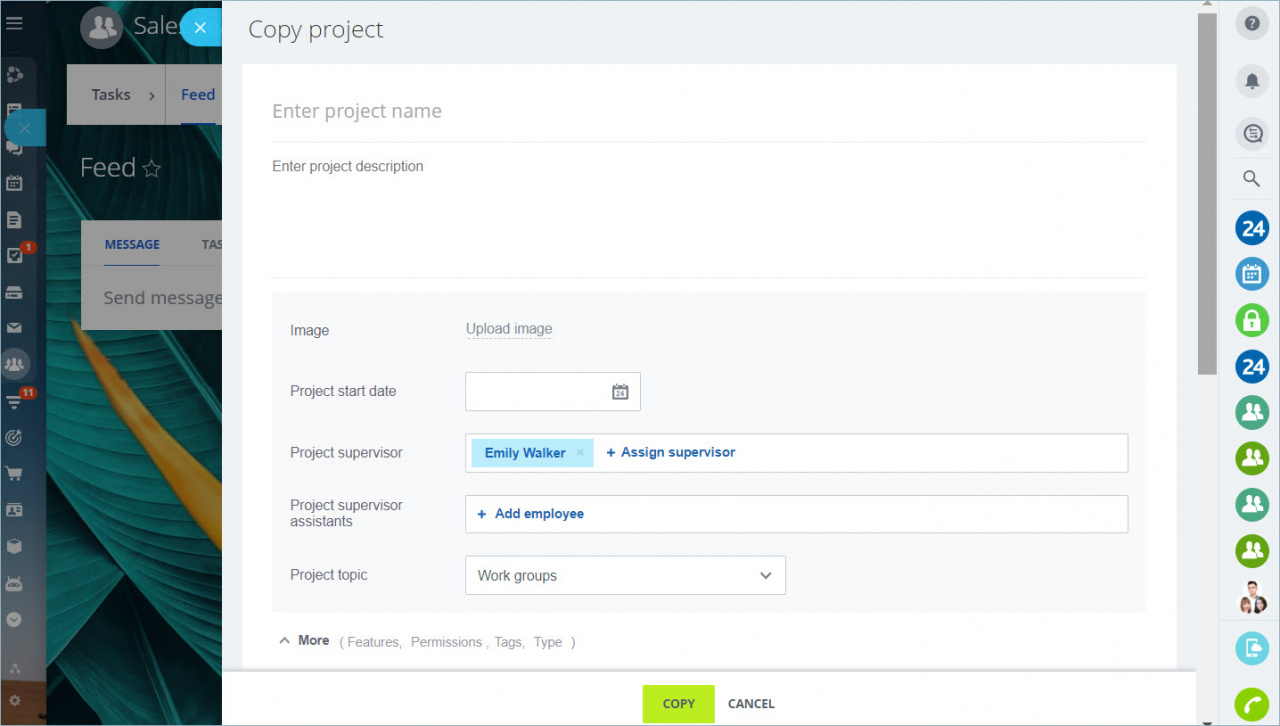 Select features to copy in the More section.
All the selected features will be copied as well as workgroup/project settings.
You can change the workgroup type: make it open or even save it as a project (and vice versa).
The copied tasks deadlines or project dates will be moved according to the start date field value. This field is required.
Read also: