When working on a project you more often than not work with clients. This means you need to integrate your CRM records data with project activity. Besides a standard option to create tasks inside CRM records, you can also connect CRM records to the Workgroup Tasks or Calendar Events.
Tasks & CRM
To connect workgroup tasks with particular CRM records open task form, navigate to More > CRM option & select leads, contacts, companies or deals you'd like to add. You can connect your task to several CRM records at once.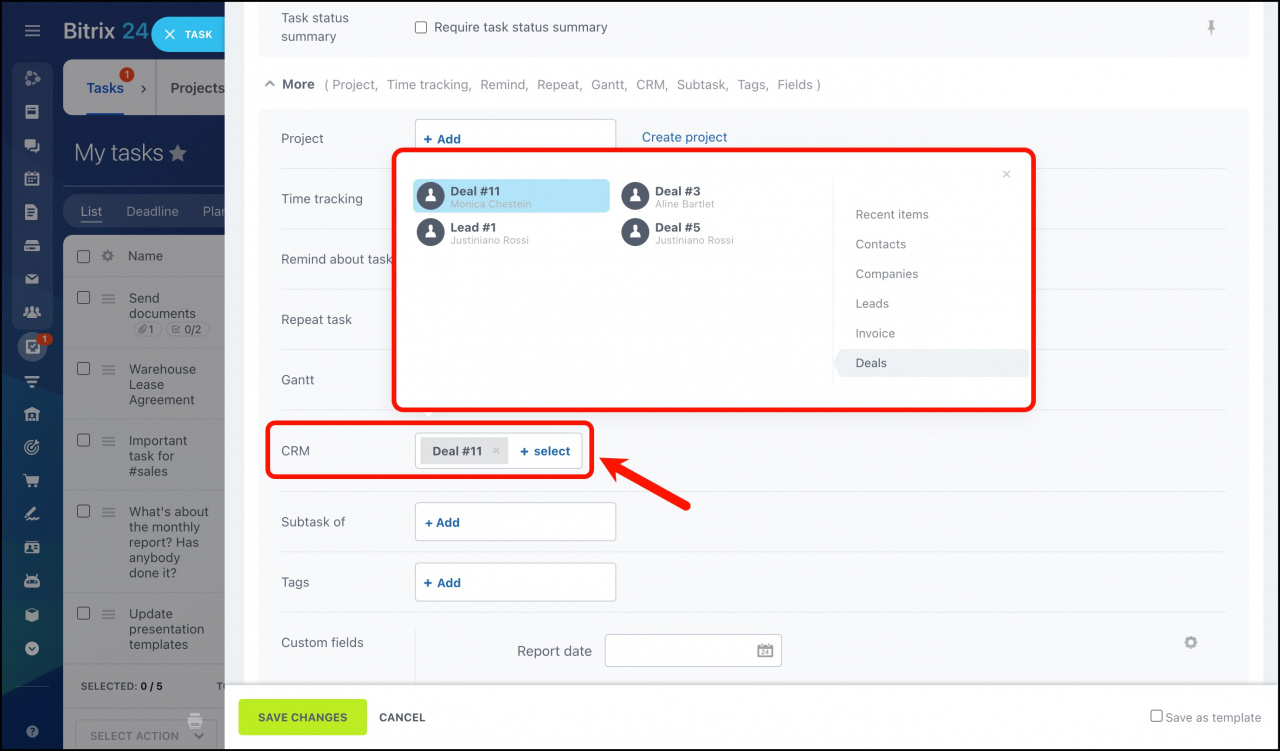 When you have several tasks in the same projects associated with different CRM items, you can easily navigate between them in Tasks List view - just add CRM column to the task list via List Settings: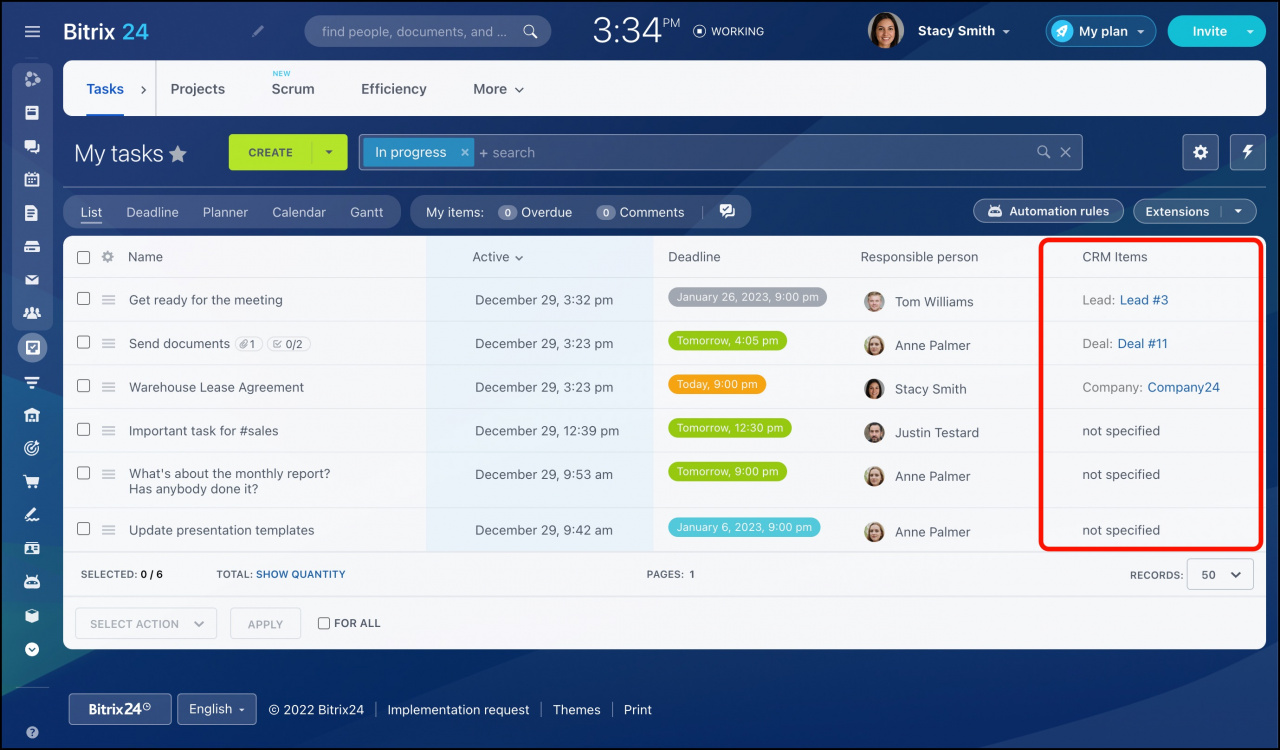 Calendar & CRM
You can connect workgroup events to the CRM records as well. Open workgroup Calendar and click Add to open new event form (or open existing event for editing). In the new event form, go to More > Select CRM items > add leads, contacts, companies or deals. You can add several items at once.