You can configure access permissions to different Marketing sections.
Check if
access permissions in CRM Marketing
are available on your plan. You can find information about Bitrix24 plans on the
pricing page
.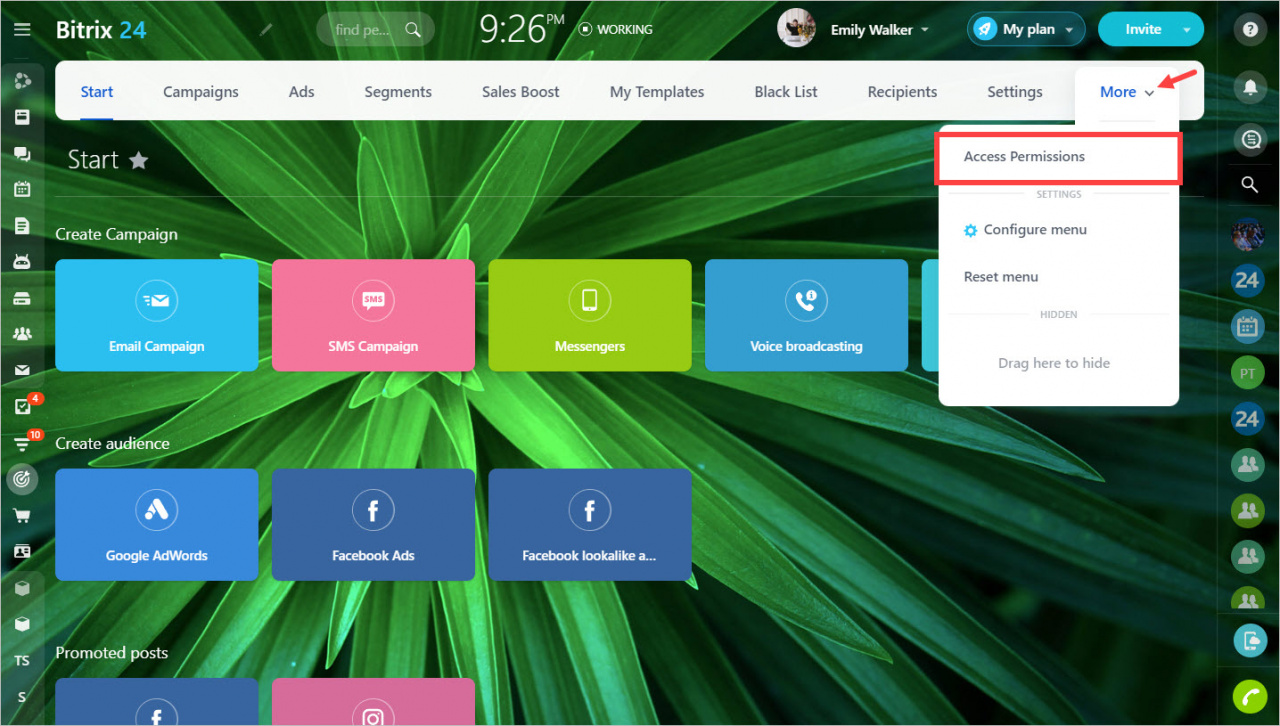 How it works
Select the Pipeline for which you want to set permissions. You can specify the same access permissions for all pipelines.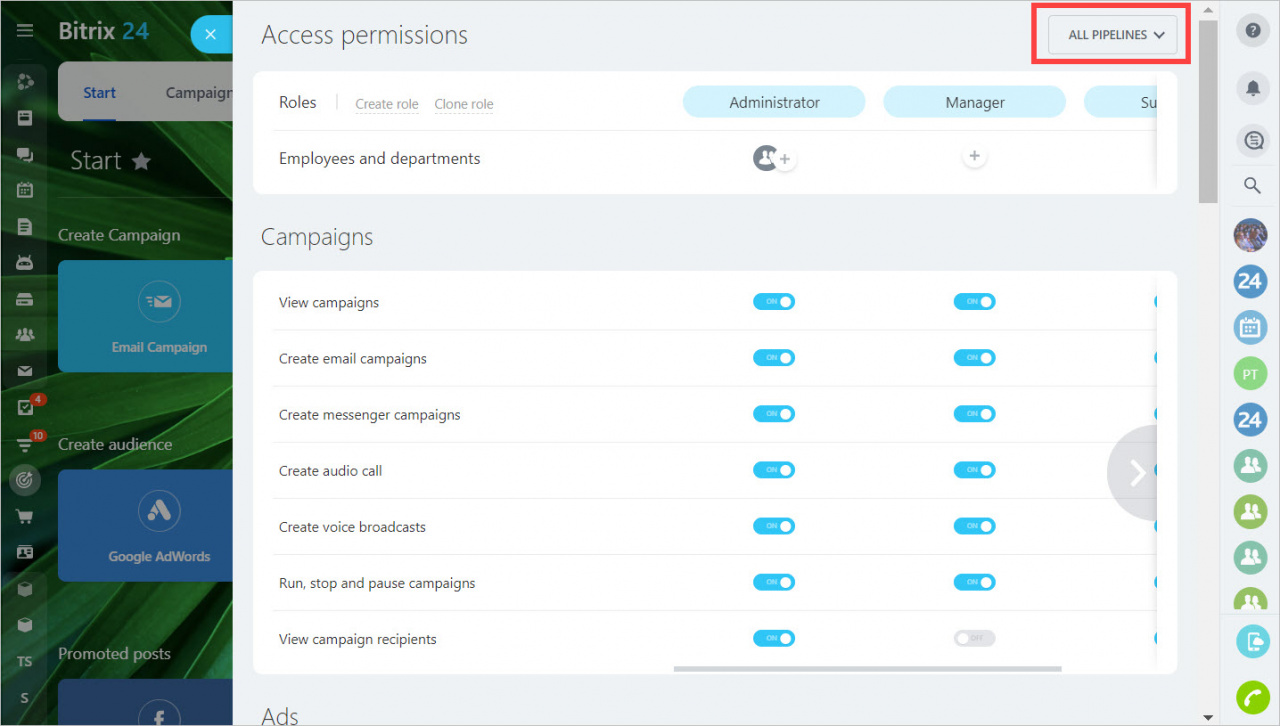 Specify roles. By default, there are three roles: administrator, supervisor and manager. You can also create new roles.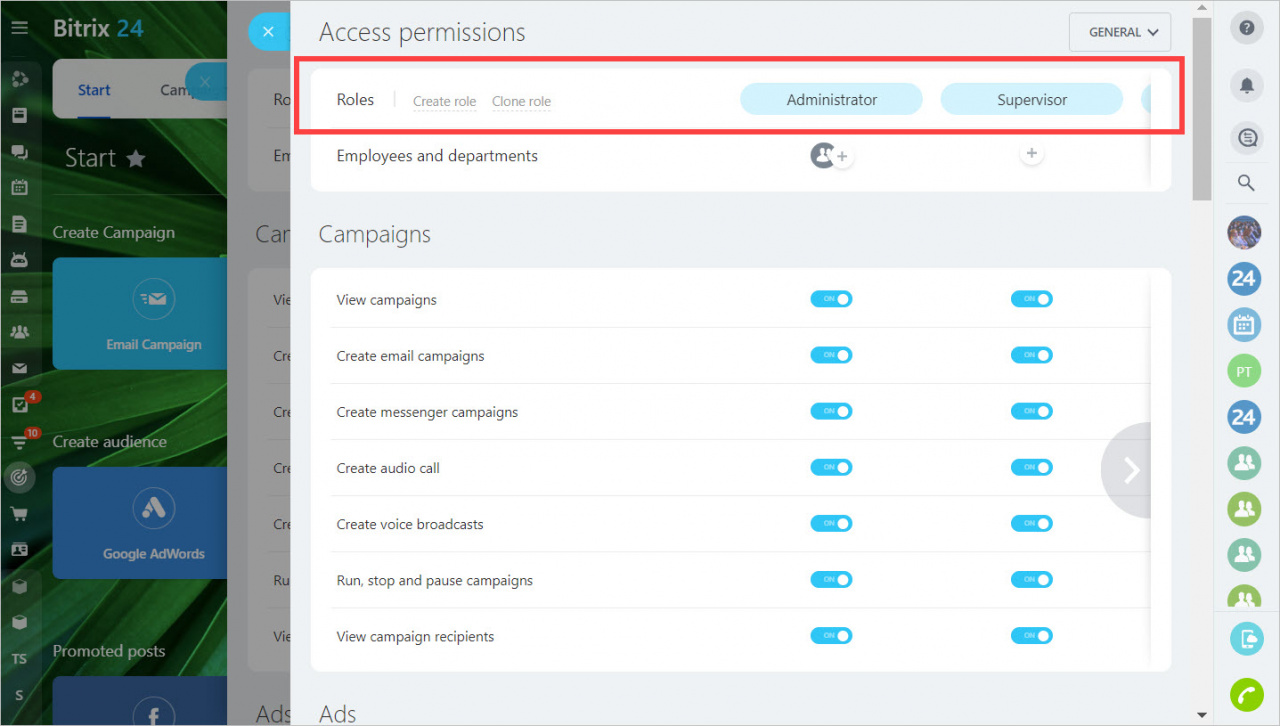 Assign these roles to employees or departments: click on the "+" button and select the employees.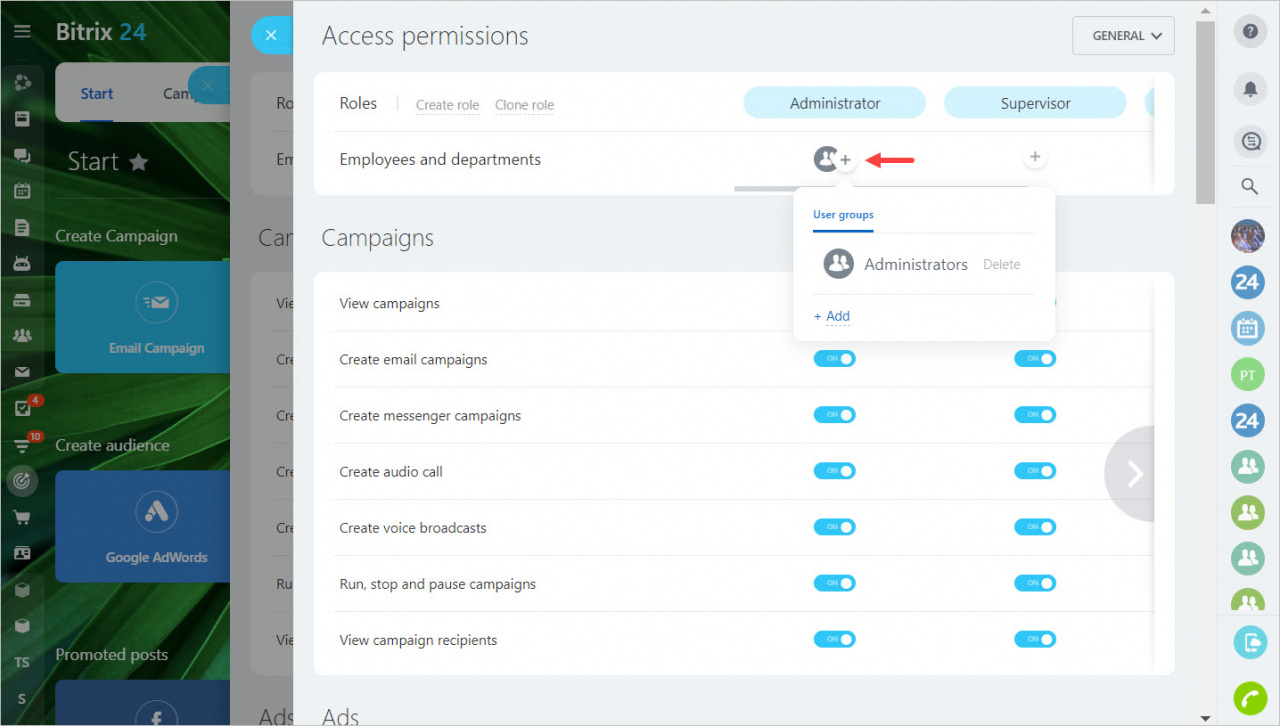 Then assign access rights for each role.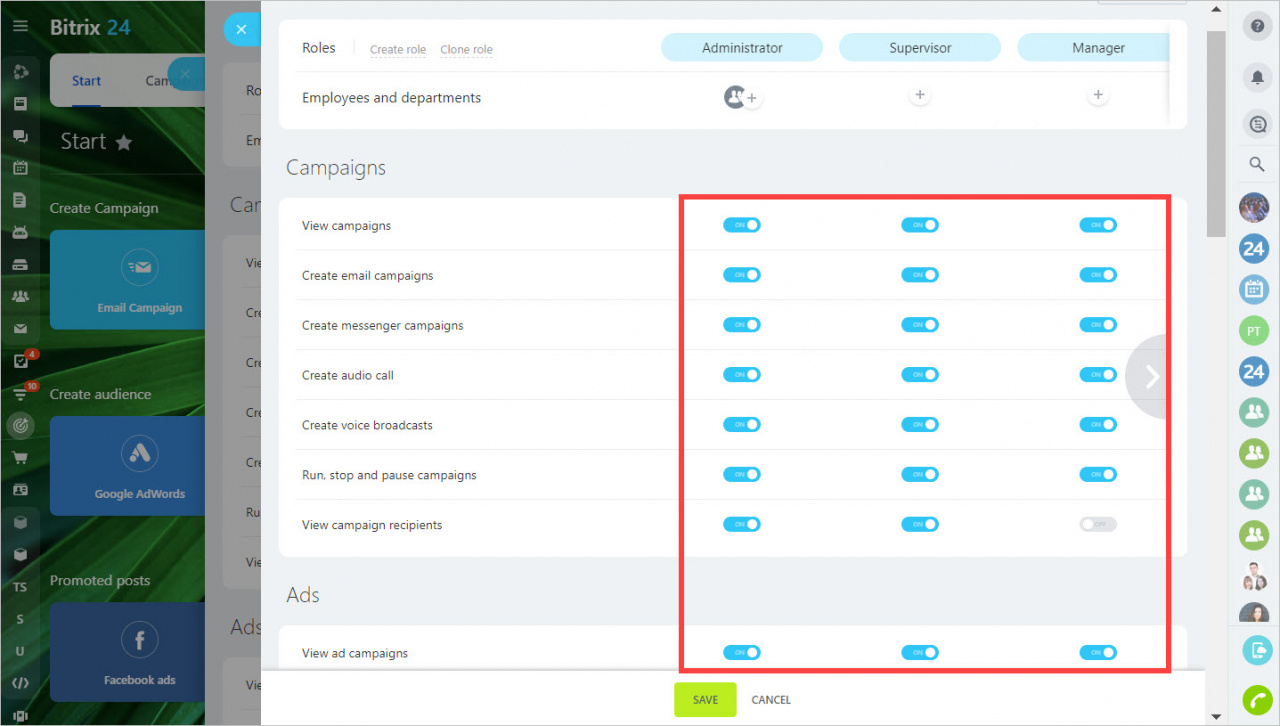 You can set up access to the following sections:
Campaigns — email, sms, messenger campaigns creation, voice broadcasting and audiocalls.


Ads — creation of advertising campaigns in Google AdWords, Facebook, Instagram, as well as the creation of Lookalike ads.


Segments — access to clients, leads and addresses.


Sales Boost — creation of repeat leads and deals.


Templates — access to view and edit templates.


Blacklist — the ability to add contacts to the blacklist.


Start — the ability to view the home page.


Settings — the ability to edit settings, including access permissions.
There are View and Edit access permissions for each CRM Marketing section.
Administrators have full access to all sections, can edit segments and access permissions.