You can configure access permissions to each section of CRM Marketing.
Check if this tool is available on your plan. You can find all the information about Bitrix24 plans on the
pricing page
.
Go to the CRM Marketing section > click More > Access Permissions.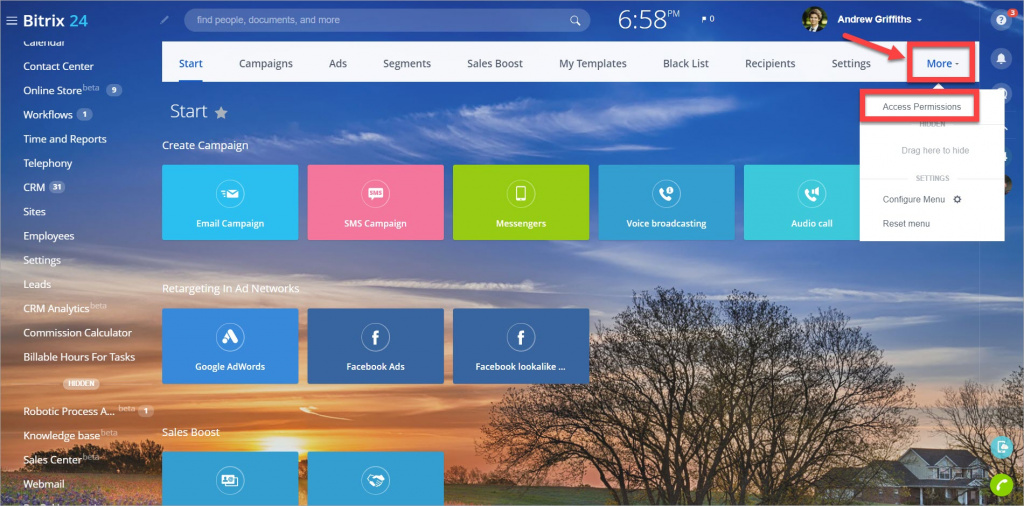 How it works
First of all, you need to configure roles. Each role has its own access permissions. By default, there are three roles available - administrator, manager, supervisor. Alsom you can create a new role by clicking the Create role button. You can rename an existing role by clicking the pencil button next to its name.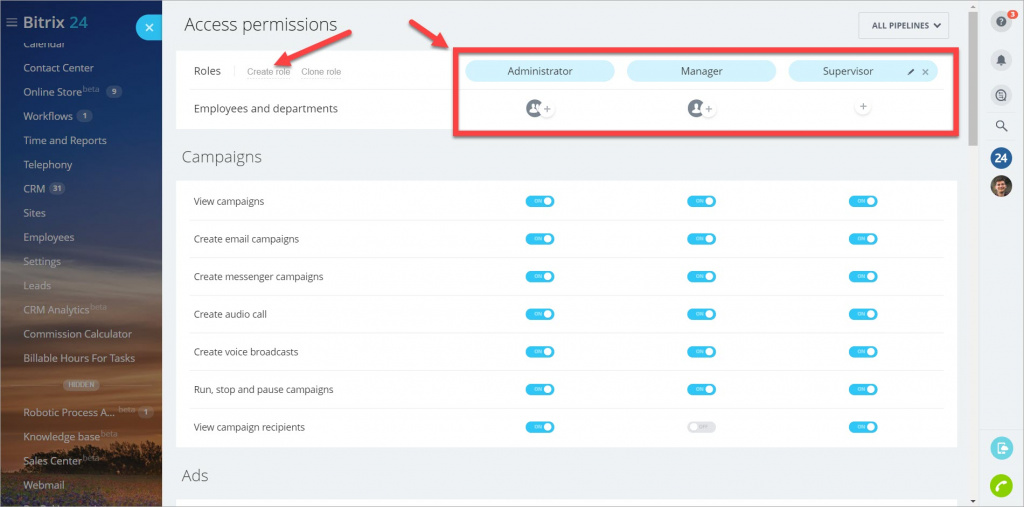 You need to assign roles to employees or departments. Just click the + button below the role name to assign this role to an employee or department.
Then configure access permissions for each role.
You can configure access permissions to:
Campaigns - creating email, SMS, messengers campaigns and voice broadcasting.
Ads - access to Google AdWords and Facebook Ads retargeting.
Segments - access to client database, leads and addresses.
Sales Boost - creating repeat leads and deals.
Templates - viewing and editing templates.
Blacklist - adding contacts to the blacklist.
Start - access to the CRM Marketing start page.
Settings - access to Settings and Access Permissions sections.
By default, Administrators have a full access to all sections, can edit segments and configure access permissions to the CRM Marketing.