Incoming calls recording
Please note that incoming & outgoing calls recording should be configured separately. Here is how to configure incoming calls recording:
Open Telephony > Connection.
Open number configuration:
Outbound calls recording (own number)
Here is how to configure outgoing calls recording:
Open Telephony > Connection.
Go to Connect to your number > Configure Phone Number.
After the settings page is opened - enable option Save recordings of all calls.
Outgoing calls recordings are configured this way both for rented number or SIP PBX.
Make sure that use of this option does not violate company policy or the laws of your country or countries whose laws your company is obligated to follow.
When you have Save Recordings of All Calls enabled, you will find 2 more options available:
Play "your call will be recorded" warning for inbound calls.
Transcribe call recording - in addition to call recording, you have an option to get a call transcription in text format.
Call transcription is a paid add-on service. Funds will be debited from your telephony account after each call.
Where are recorded calls stored
Calls recordings can be found in Company Drive > Telephony – Recorded Calls.
Call recordings are stored in your Bitrix24 until you decide to delete them. If you are Bitrix24 Free plan subscriber make sure you have enough storage space to store new recordings.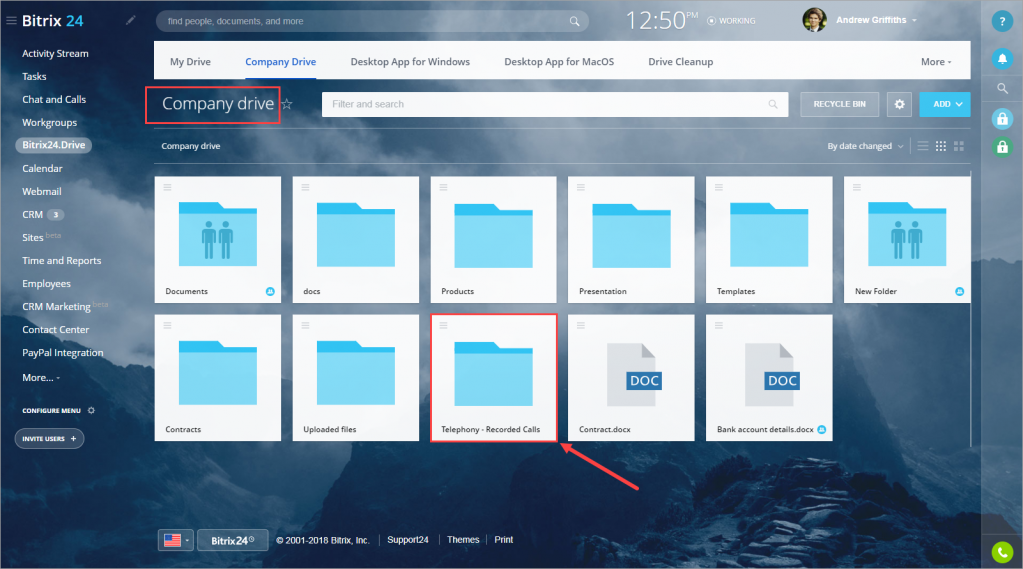 Bitrix24 administrators will also be able to find calls recording in Telephony > Balance & Statistics > Itemized Bill.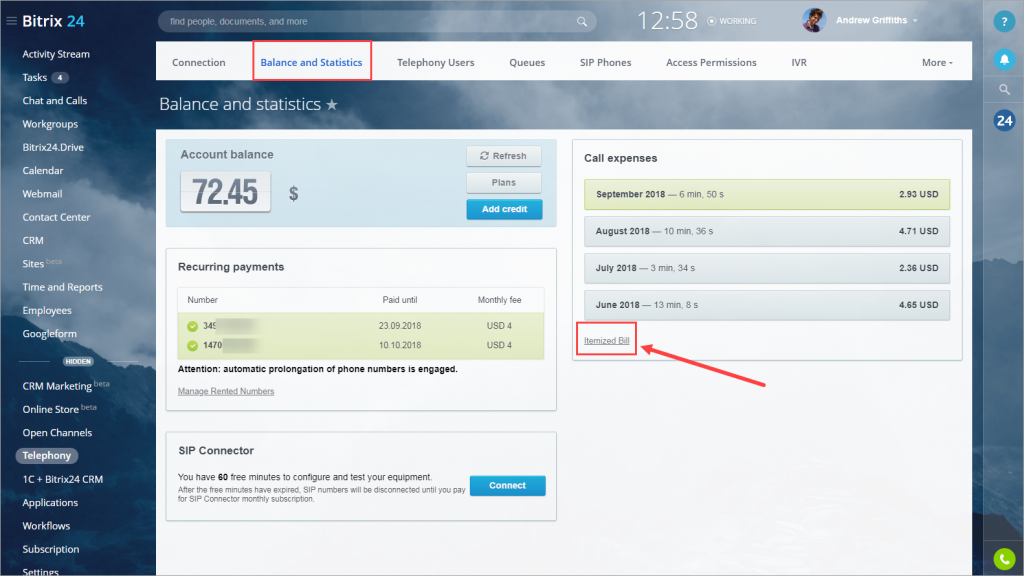 Please make sure that users have sufficient access to CRM (read) & Company Drive(read) to be able to play calls recordings.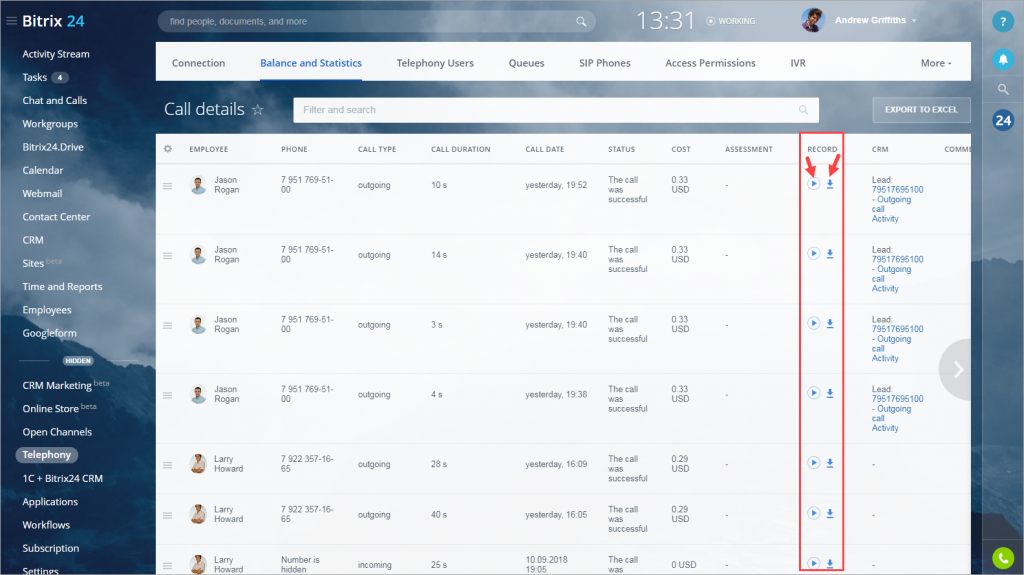 Are the forwarded calls recorded?
The forwarded calls will also be recorded if you have configured recording for incoming calls.
In case the call has been forwarded to the employee's mobile phone but the client has hung up before the employee answered, the call details won't have the call recording available since the conversation hasn't started in fact.
Important: Bitrix24 Free plan subscribers have access to the first 100 calls records per month only (calendar month, at the beginning of each month calls records counter is reset to zero). To get extended Telephony option please subscribe to one of
Bitrix24 commercial plans
.