The new invoices are based on smart processes. It means more customization and automation possibilities.
Invoice form
The new invoice form looks the same as the deal form or other CRM elements forms. It has a timeline, automation rules and business processes tabs, and the ability to accept payment.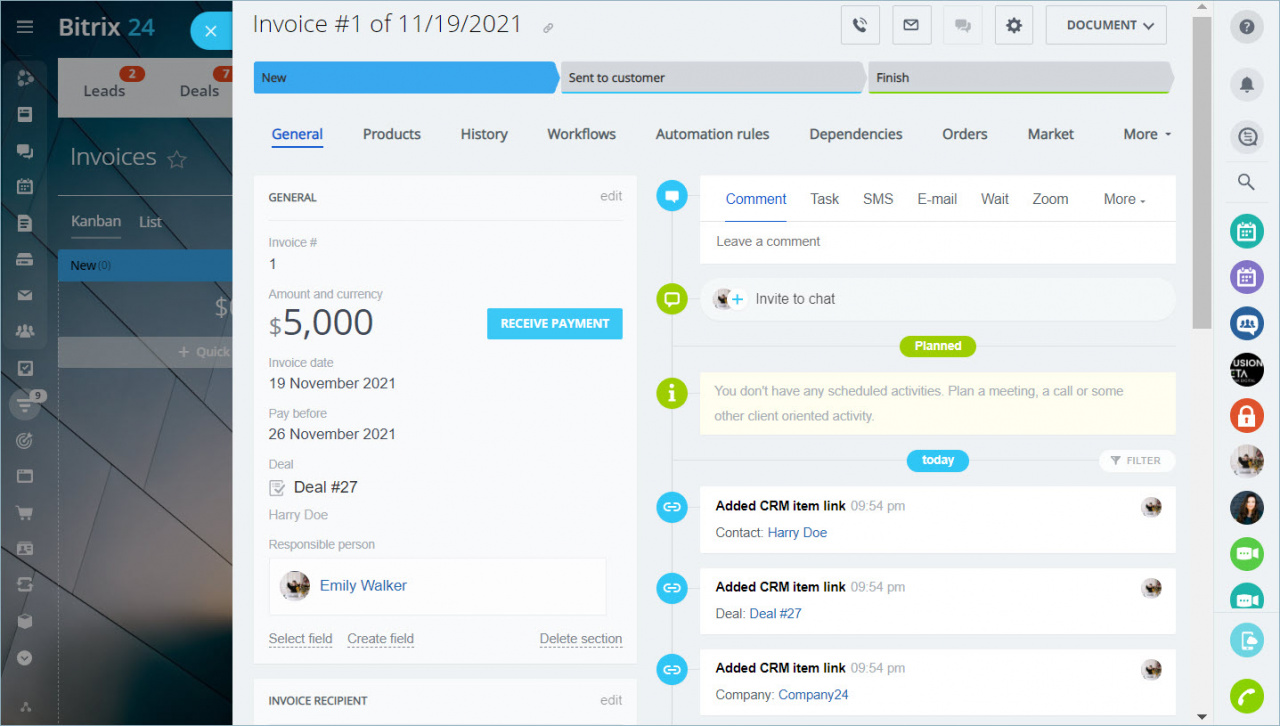 Аutomation
There are automation rules, triggers and business processes in the invoice form. You can automate moving invoices between stages, generating and sending documents to customers.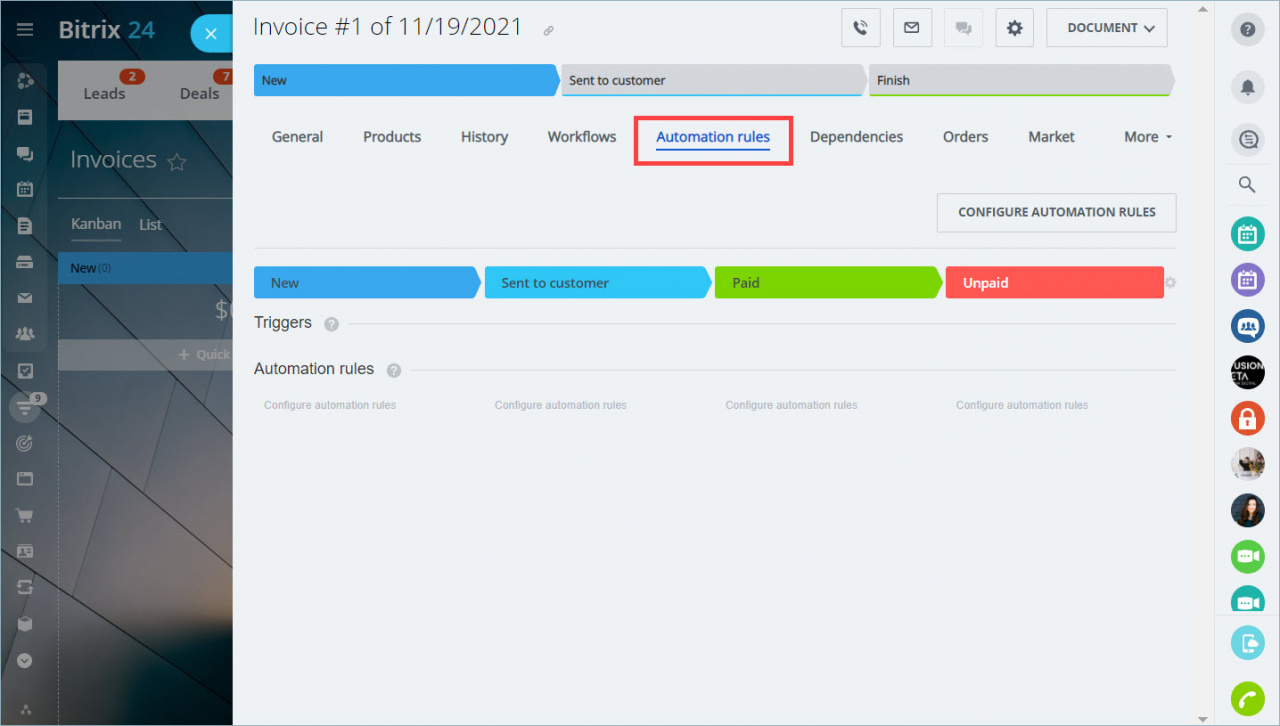 Work with products
You can create a new product directly in the invoice form.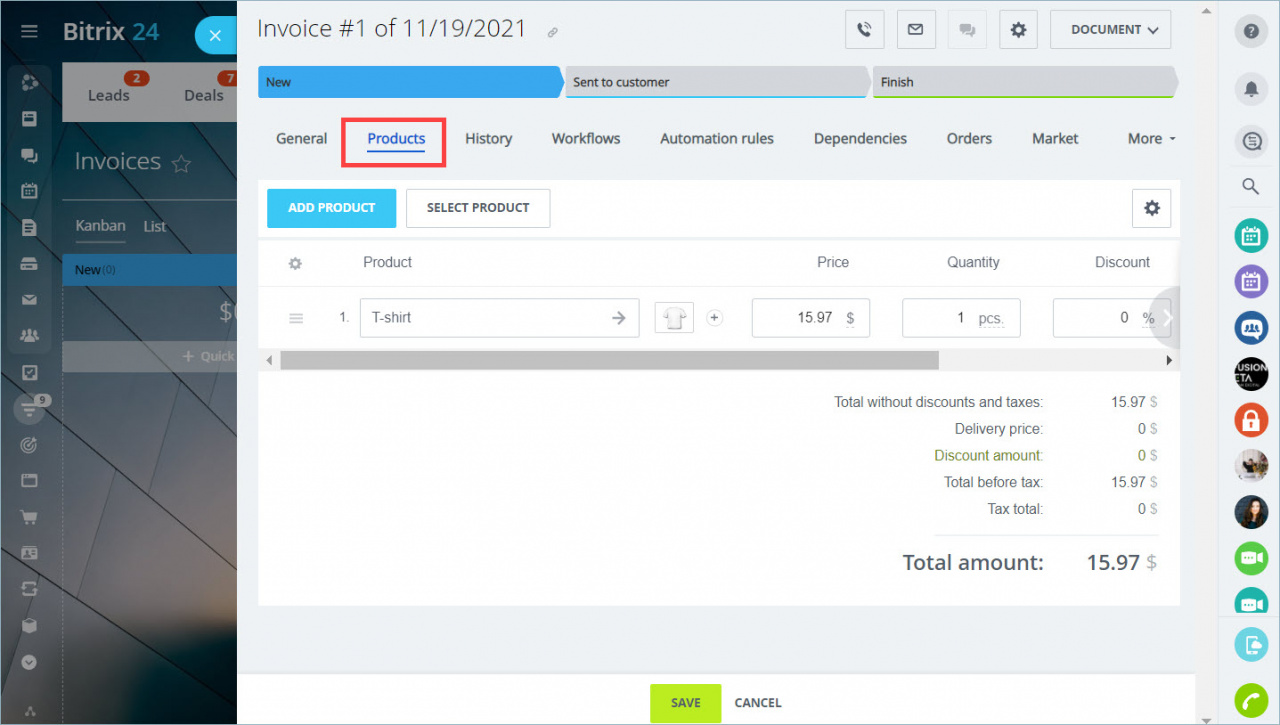 Work with documents
New invoices support work with documents. All templates from other elements will work, but you need to bind them to the invoices.
How to bind document to invoices
Go to the document template settings.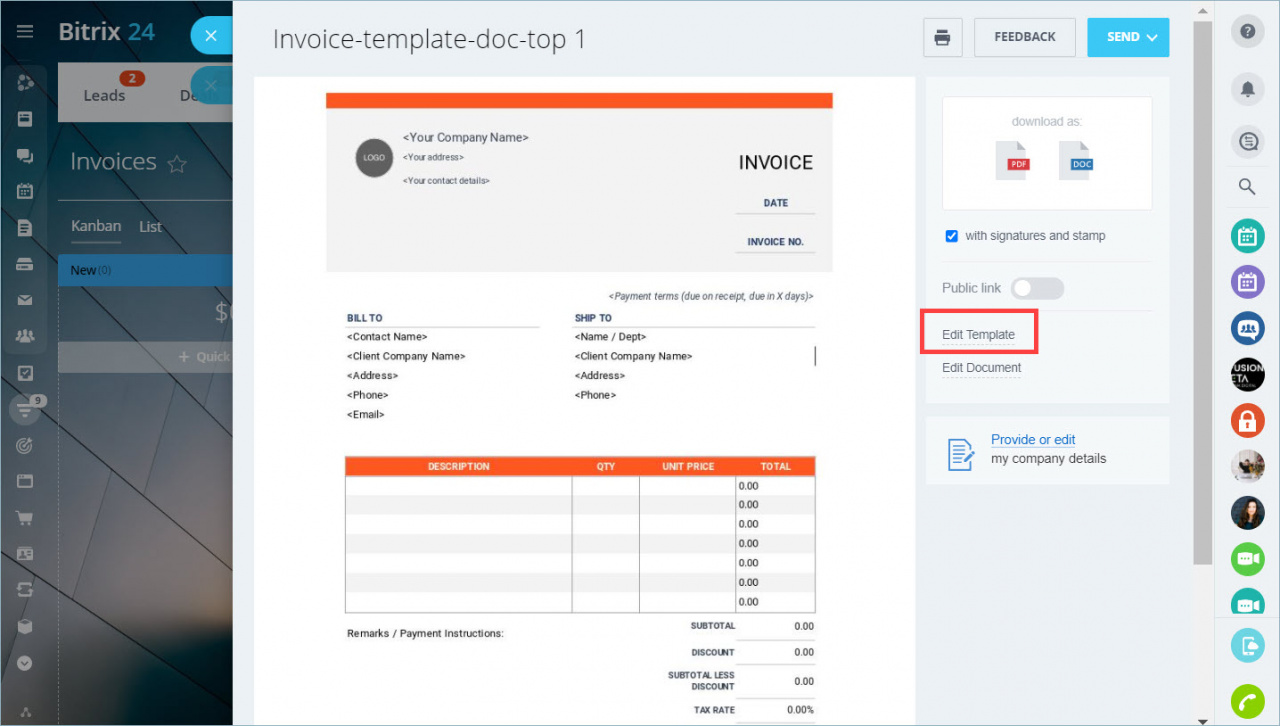 Select Invoice in the Bind to CRM sections field. Save your changes. The document templates will appear in the invoices.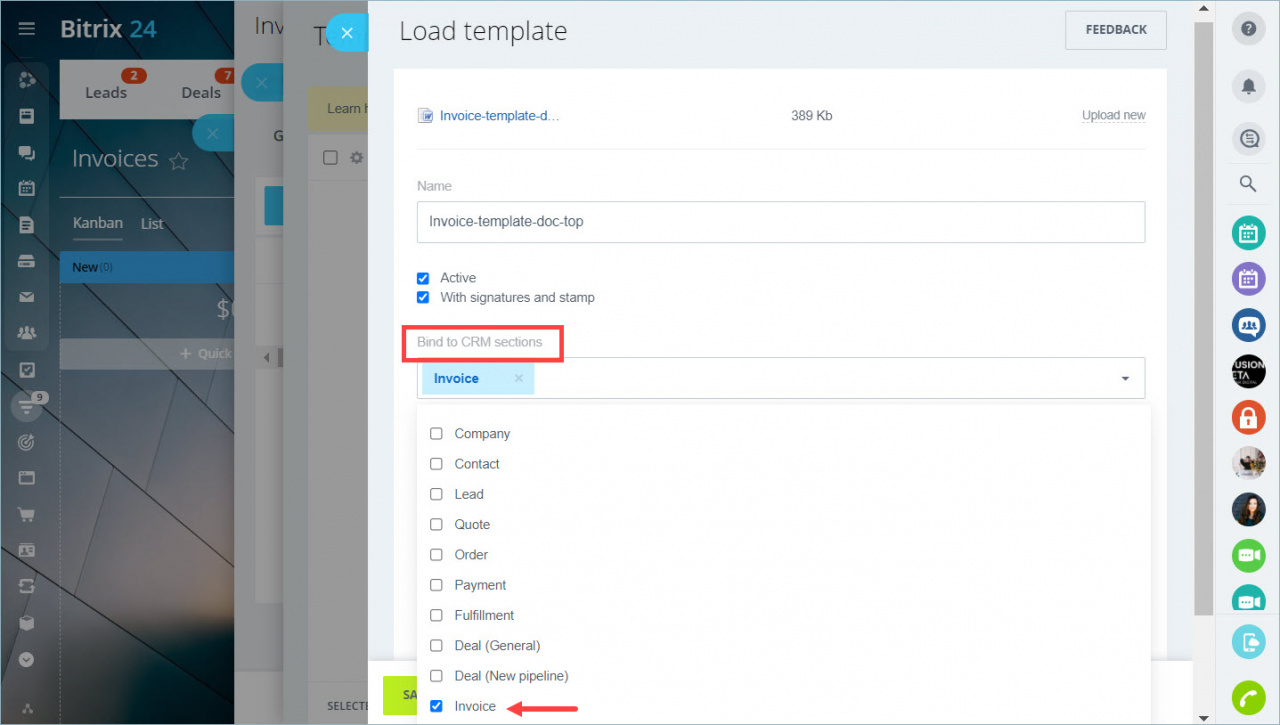 Payment systems
All payment systems that are connected in the Sales Center work in invoices. Payment can be accepted in the same way as in deals.