Public chats are chats open to all of your colleagues. Use this chat to discuss topics that are of importance to anybody in your company.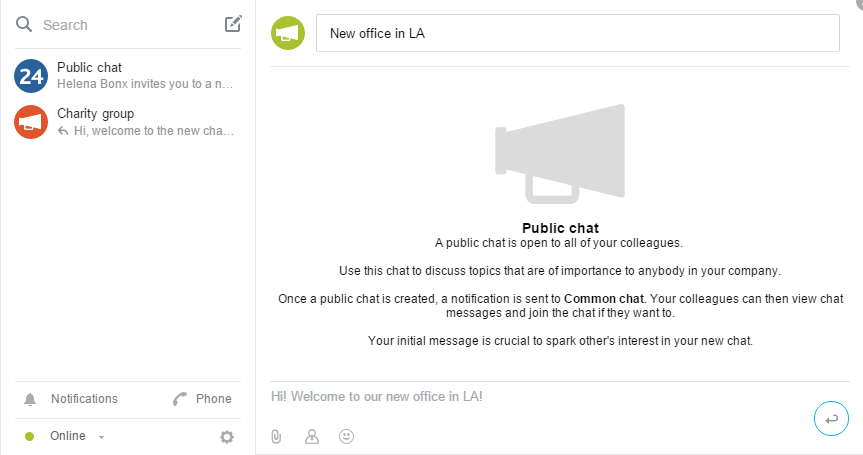 How to create a new public chat: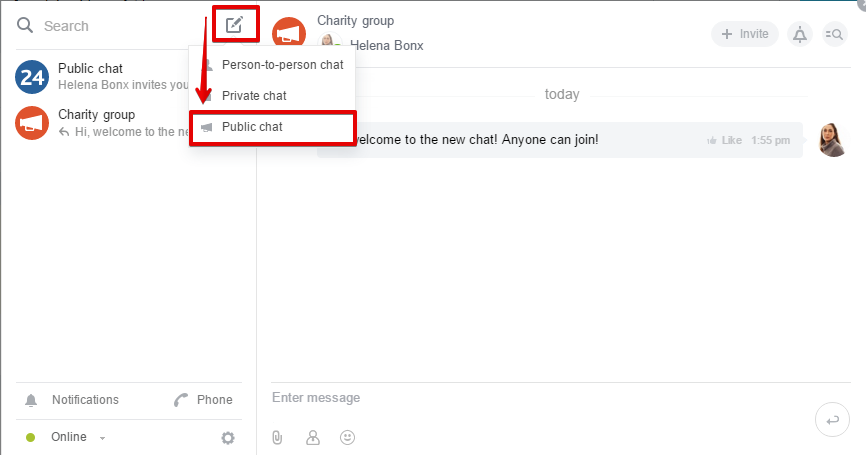 Click on the new chat icon & choose "public" chat type. Give your chat a name.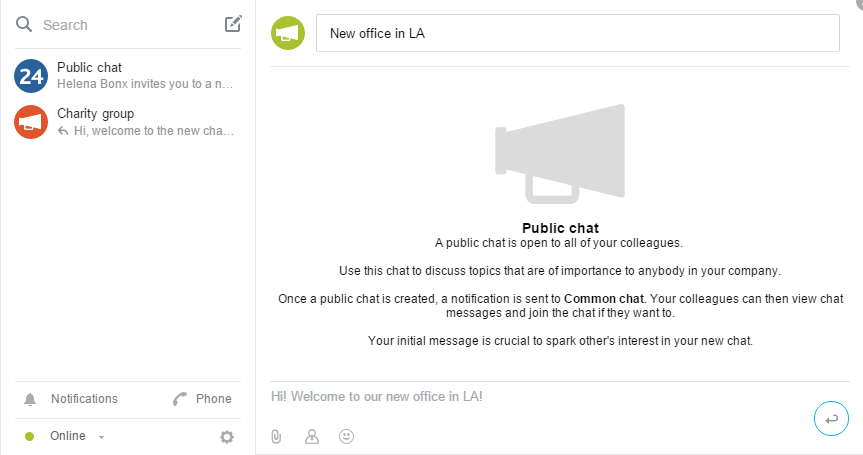 Your initial message is crucial to spark other's interest in your new chat. Once a public chat is created, a notification is sent to the General chat.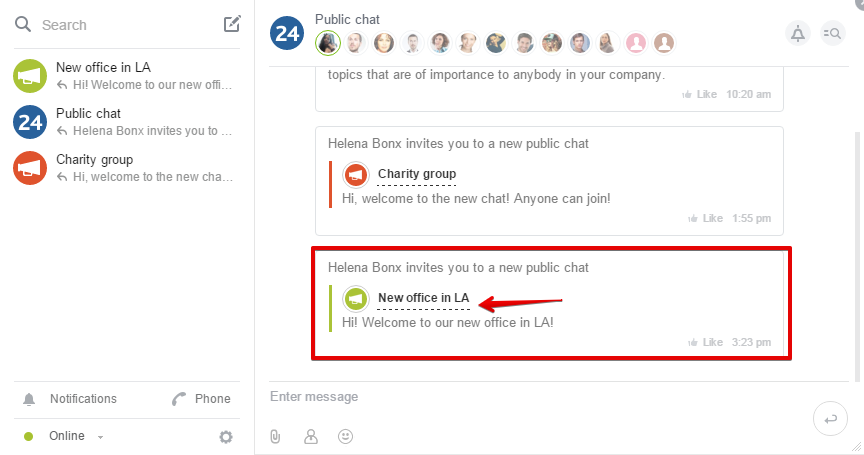 When users click on the new chat link in the General chat they will have a choice: open the chat or search in the chat history: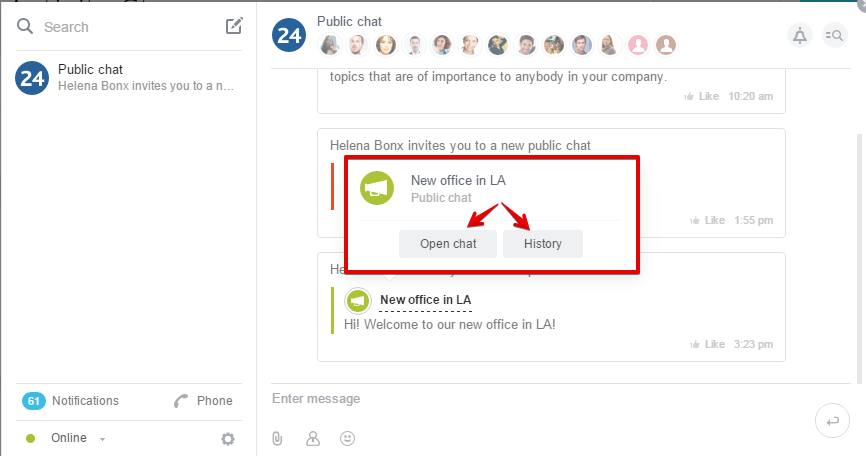 Your colleagues can then view chat messages and join the chat if they want to. Once a new user has joined the public chat - chat members will see a notification with the new member's profile link: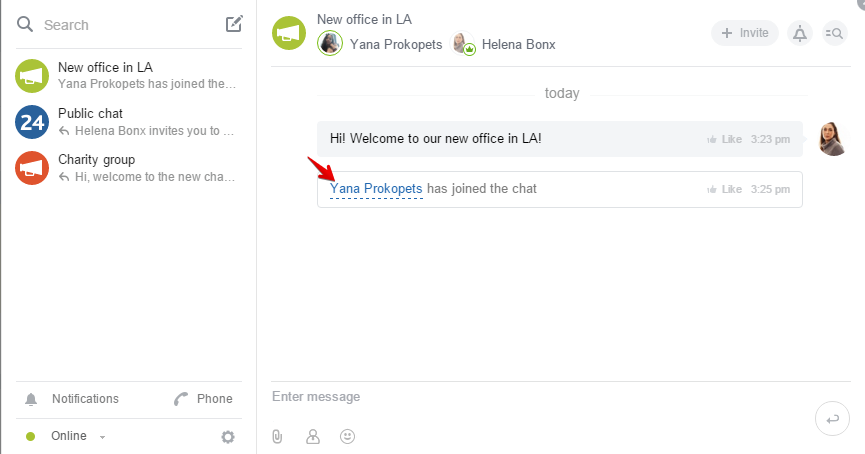 Each chat member can disable chat notifications with the help of special icon in the right top corner of the chat. If you right click on the chat icon in the left chats list, you will open chat menu - here you can hide, quite chat or rename it.