The ability to share a link to the group chat is useful in many cases: for organizing events, if you want to discuss a particular issue, such as a project.
There are two types of group chats in Bitrix24: public and private. If an employee clicks a link to a public chat, he can join it by clicking the Join button. You can join a private chat only by the owner.
Read more in the articles:
How to get a link to the chat
Go to the desired group chat, then click on the third icon on the left in the bottom action bar to open the action bar. Select the Get external chat ID option and click enter.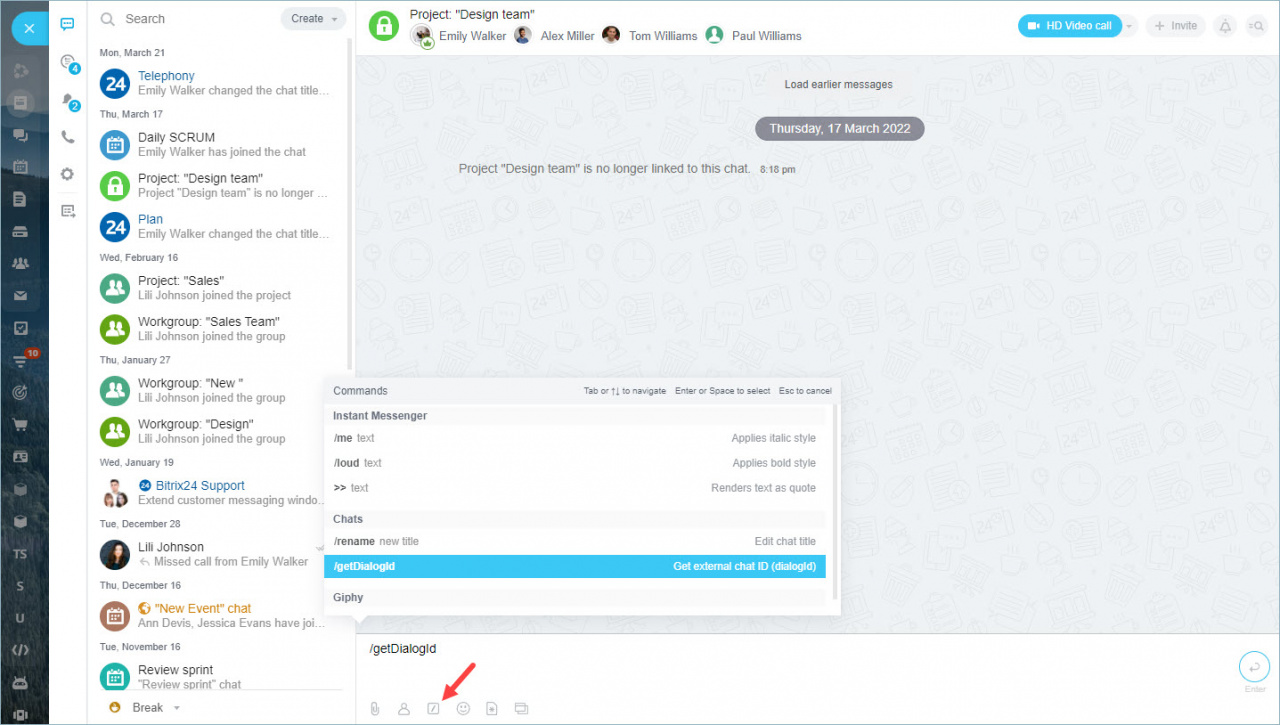 The chat ID is copied automatically. It looks like this: chat + chat Id, for example, chat83. Add the https://account_address/online/?IM_DIALOG= link.
The full chat link should look like this: https://account_address/online/?IM_DIALOG=chat83. This link you can send to the employees you want to invite to the chat.