We have added one more automation rule test mode - Test using real life deal.
In this mode, we do not create a test deal, but you select a deal from an external source to test the automation script. You can run the real deal through all the work steps and automation elements.
Read more information about automation rule test mode in the articles:
Open the Sales automation slider in the desired CRM entity and click the Test mode button.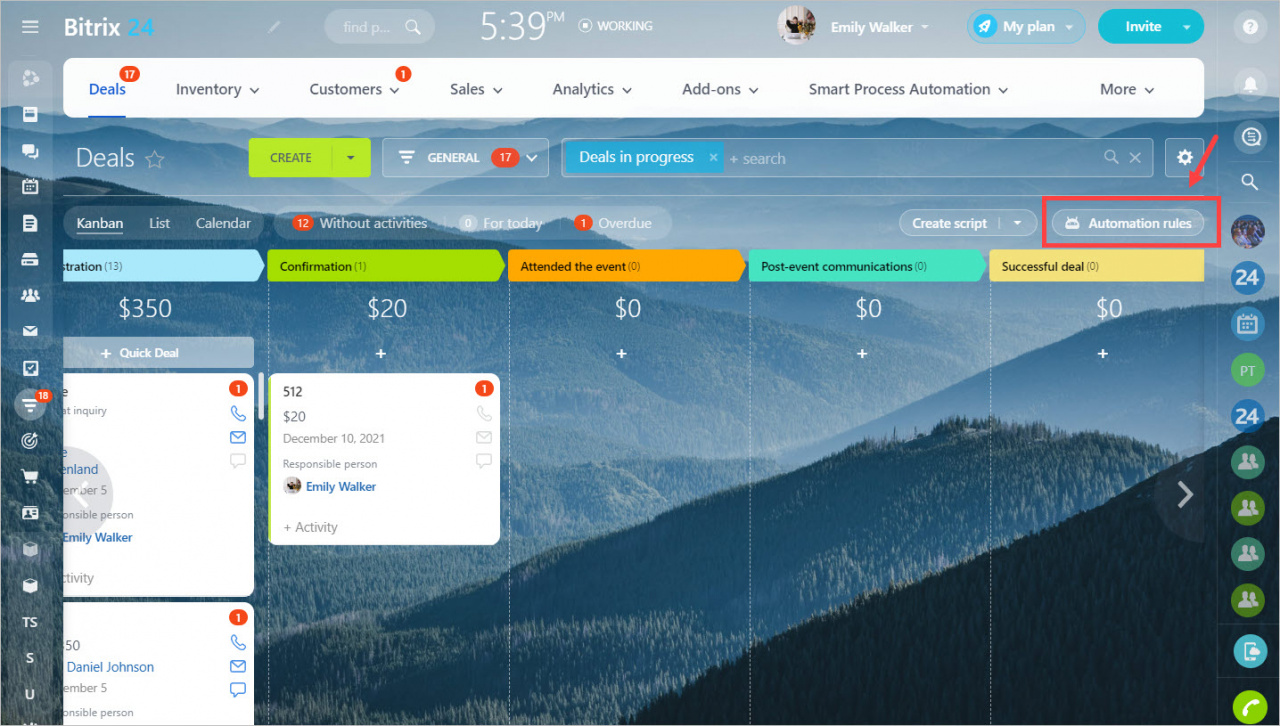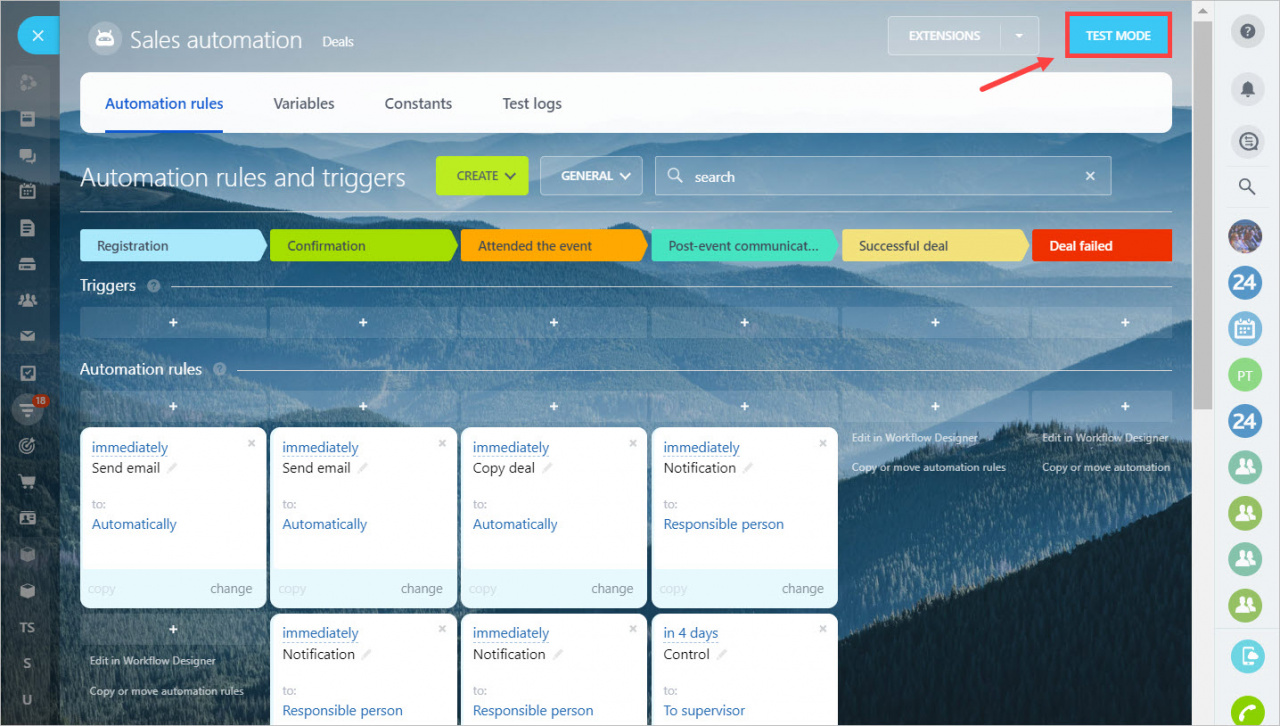 Select the Test using real life deal mode.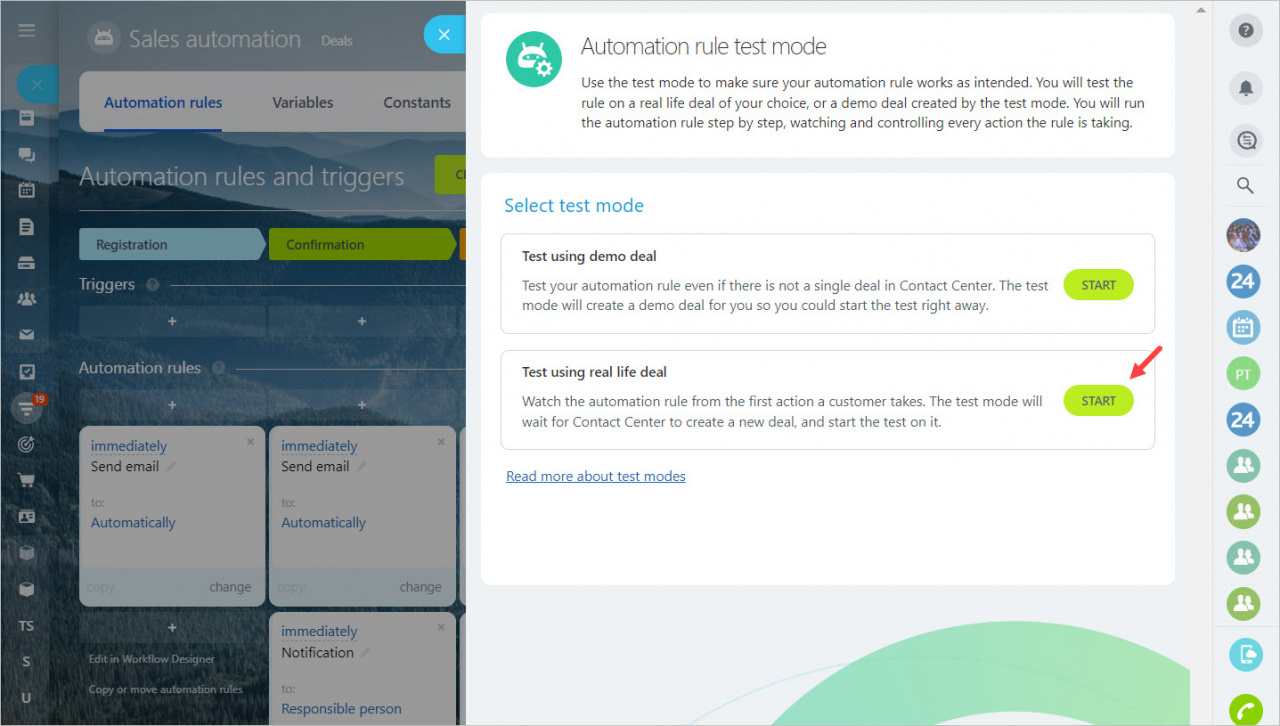 Add a new deal to the kanban. You can convert a lead or fill out a CRM form.
You can only add a deal after running the test mode.
Select the deal in the kanban and click on it. Then select the Add deal to tester option. If you remove the deal from the tester, it will return to normal operation.
If the Test using real life deal mode is running, all items will be marked In test mode until you select the desired deal and start the test process. Automation rules and triggers do not work on items marked In test mode.
After that, start the test.