If you have a problem with Bitrix24 Telephony and contact Bitrix24 Support, our specialist may ask for call logs. Call logs contain technical and statistical data that can help us fix connection issues.
How to get call logs
To access the call logs,
If you don't see the Details column, click on the gear button > tick Details in the list view settings, and click Apply.
Note that call logs are stored for no longer than 1 month by our telephony provider. If you get a Not found error when attempting to view call logs, this means the logs have been automatically deleted.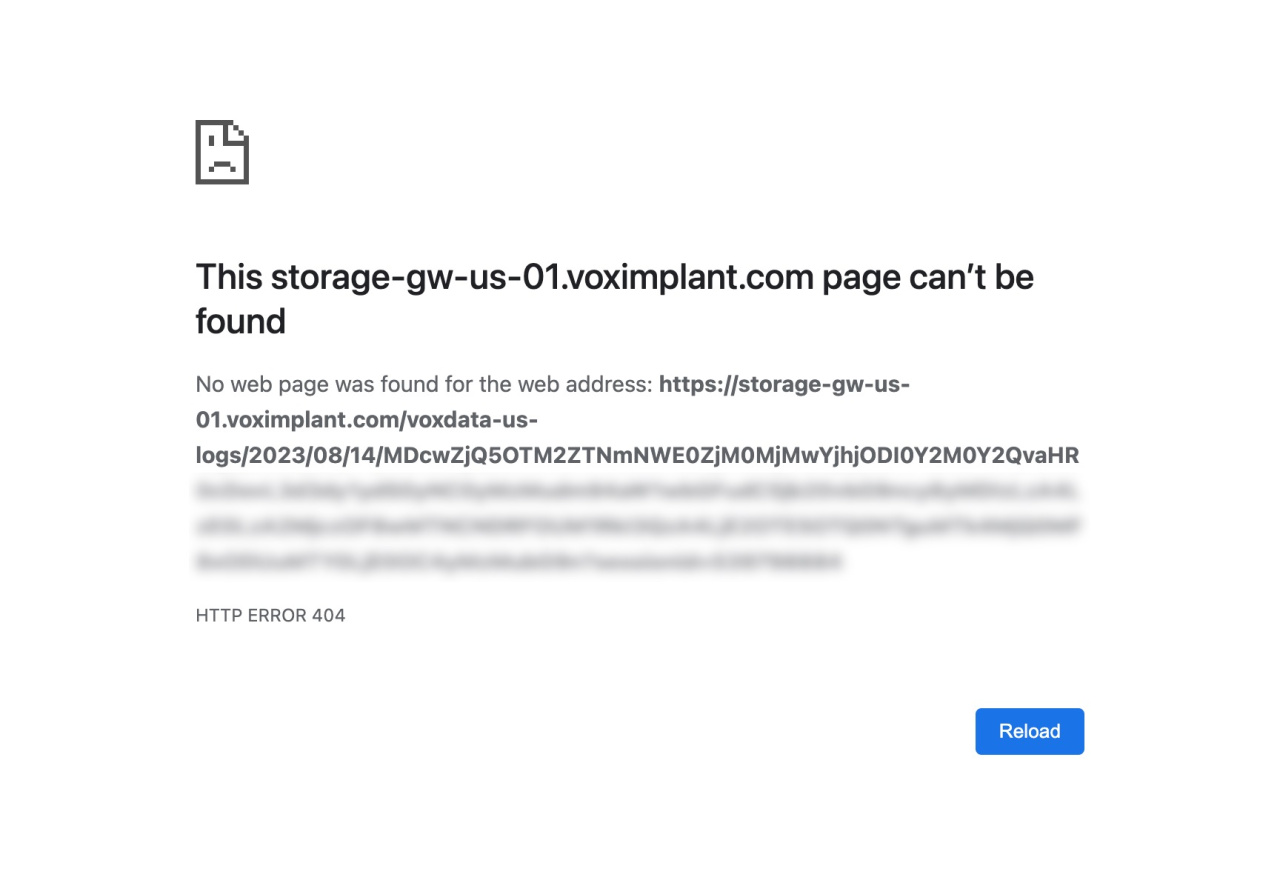 How to use call statuses
Bitrix24 Telephony uses SIP response status codes as call statuses. See the table below to find their meaning:
| Code | Status | Description |
| --- | --- | --- |
| 200 | Successful call | The request has succeeded. |
| 304 | Skipped call | This status has a non-standard code. |
| 402 | Payment Required | Not enough funds. |
| 403 | Denied | The server understood the request but is refusing to fulfill it. |
| 404 | Invalid number | The callee's SIP number is not found or doesn't exist. |
| 423 | Blocked | The server is rejecting the request because the expiration time of the resource refreshed by the request is too short. |
| 480 | Temporary unavailable | The callee is temporarily unavailable, try again later. |
| 484 | Address Incomplete | The server received a request with an incomplete address. |
| 486 | Busy | The callee is busy. |
| 500 | Internal server error | The server could not fulfill the request due to some unexpected condition. |
| 503 | Service Unavailable | The server is temporarily unable to process the request due to a temporary overload or maintenance of the server. |
| 603 | Call declined | Destination cannot participate in the call; there are no alternative destinations. |
| 603-S | Call canceled | Destination doesn't want to participate in the call. |
| | Undefined | Any other reason. |
The call status is displayed in the corresponding column of the Call details list.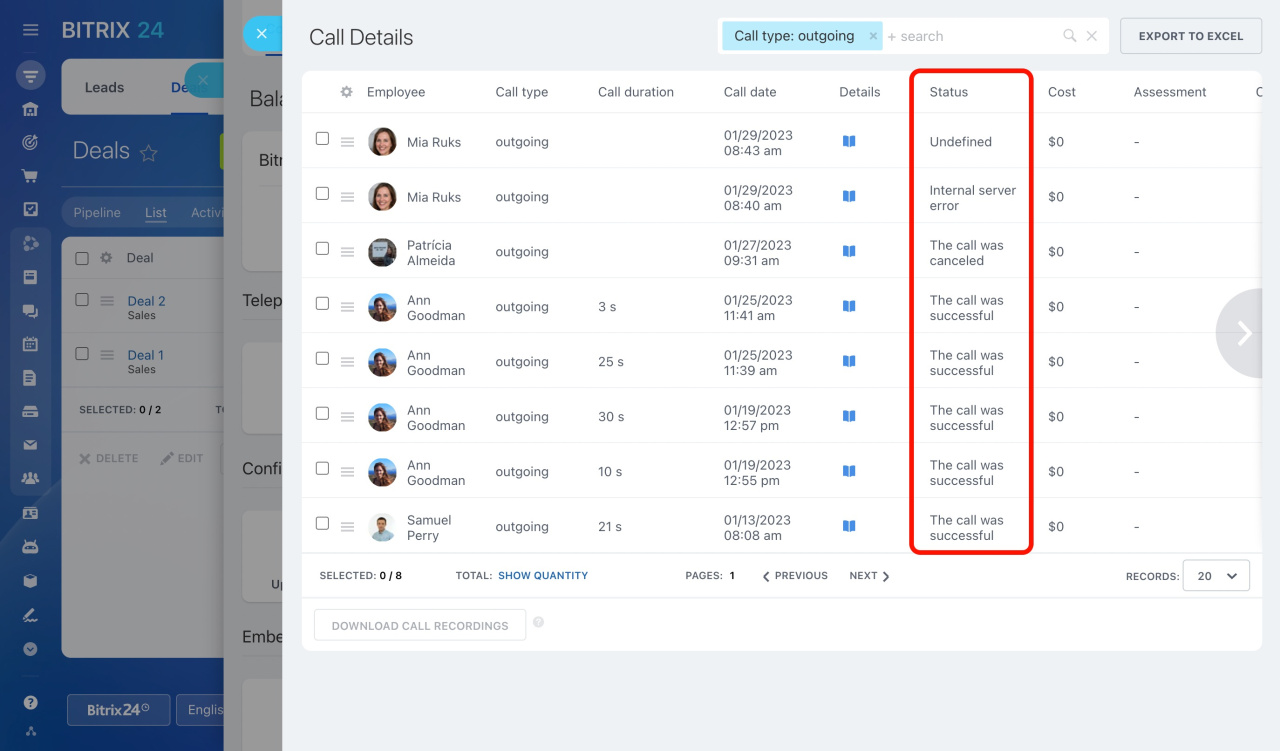 The code can be viewed in the selected call log.

If you use a third-party PBX and get a status code not listed in this article, please contact your SIP PBX provider. Or look for this code here:
List of SIP response codes
.