In Bitrix24, you can connect your SIP PBX: Office and Cloud. All inbound calls through your SIP PBX in Bitrix24 will be free of charge.
You need to connect SIP connector to make outbound calls or to redirect inbound calls through your SIP PBX.
SIP connector is a special software module of Bitrix24. It allows you to direct all outbound and forwarded calls from Bitrix24 to your SIP PBX.
How to connect
To rent a SIP connector, go to the CRM section > Add-ons > Telephony.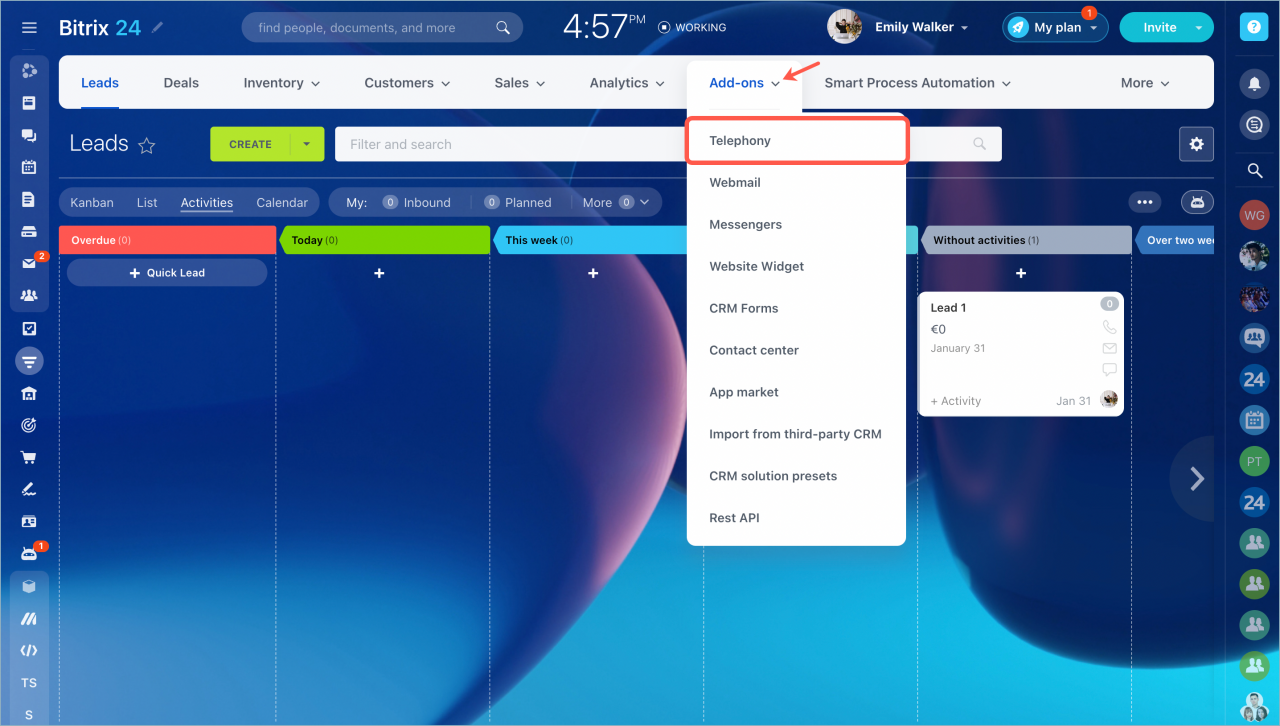 Select SIP connector in the menu and click the Connect button.
You can rent SIP connector for 1 month.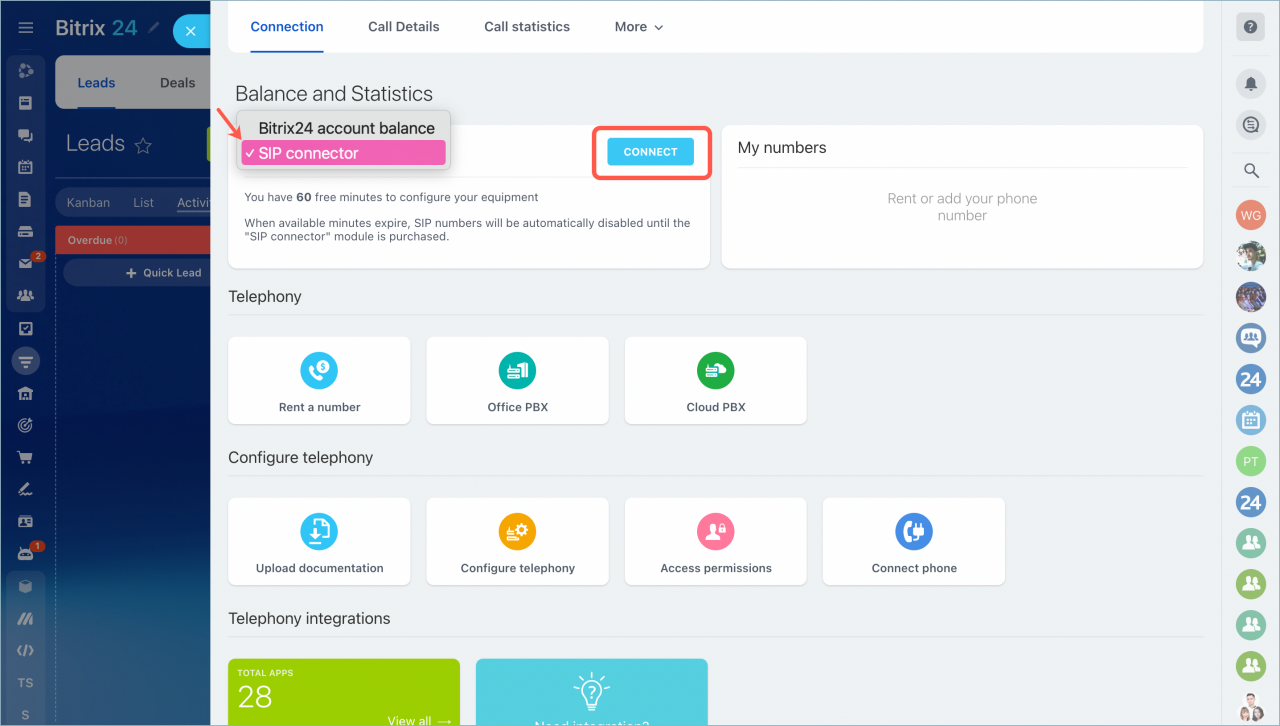 Then you need to configure Office and Cloud SIP PBX.
Read more information in the articles:
SIP connector features
You have 60 free minutes to test and configure the outbound calls of your SIP PBX before purchasing the SIP connector. We recommend using these free minutes to be sure that your connection works properly.


After the free minutes are over, you have to pay for the connection to continue working with outbound calls.


There is no need to purchase SIP connector for inbound calls.


The free minutes balance is available on the CRM page - Add-ons - Telephony - Balance and Statistics.


Outbound calls via SIP connector are paid according to your SIP PBX provider plan.
Note
:
SIP connector license is purchased for the entire Bitrix24. If you connect more than one SIP PBX to your Bitrix24, then you do not need to buy an additional SIP connector.


SIP connector license is purchased separately. It is not linked to the Bitrix24 Telephony account.


In the Bitrix24 On-Premise version, a valid license is required to use the SIP connector.