You can configure access permissions to Open Channels when connecting social networks/messengers to Bitrix24.
Go to CRM > Add-ons > Contact Center. Select any social network/messenger and click the Configure button in the Access permissions section.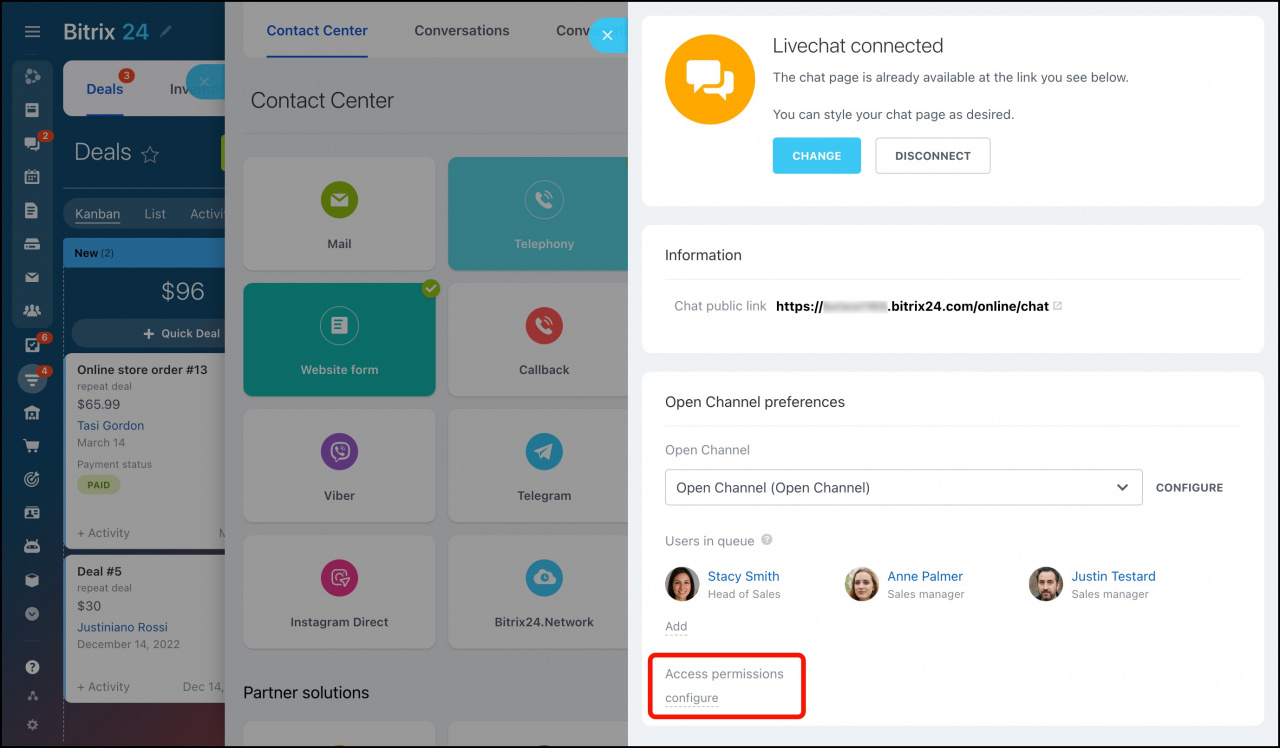 List of available access permissions:
Open Channels - View/Edit
Connect communication channels - Edit
Communication statistics - View
Communication history - View
Join conversation - Execute
Conversation rating - Execute
Common parameters - Edit
Note that configured access permissions will be applied to all open channels. You cannot configure access permissions for a specific open channel.
Access Permissions are based on roles. By default, there are three roles: Administrator, Chief executive, and Manager.
How to create a role
Click Add to add a new role.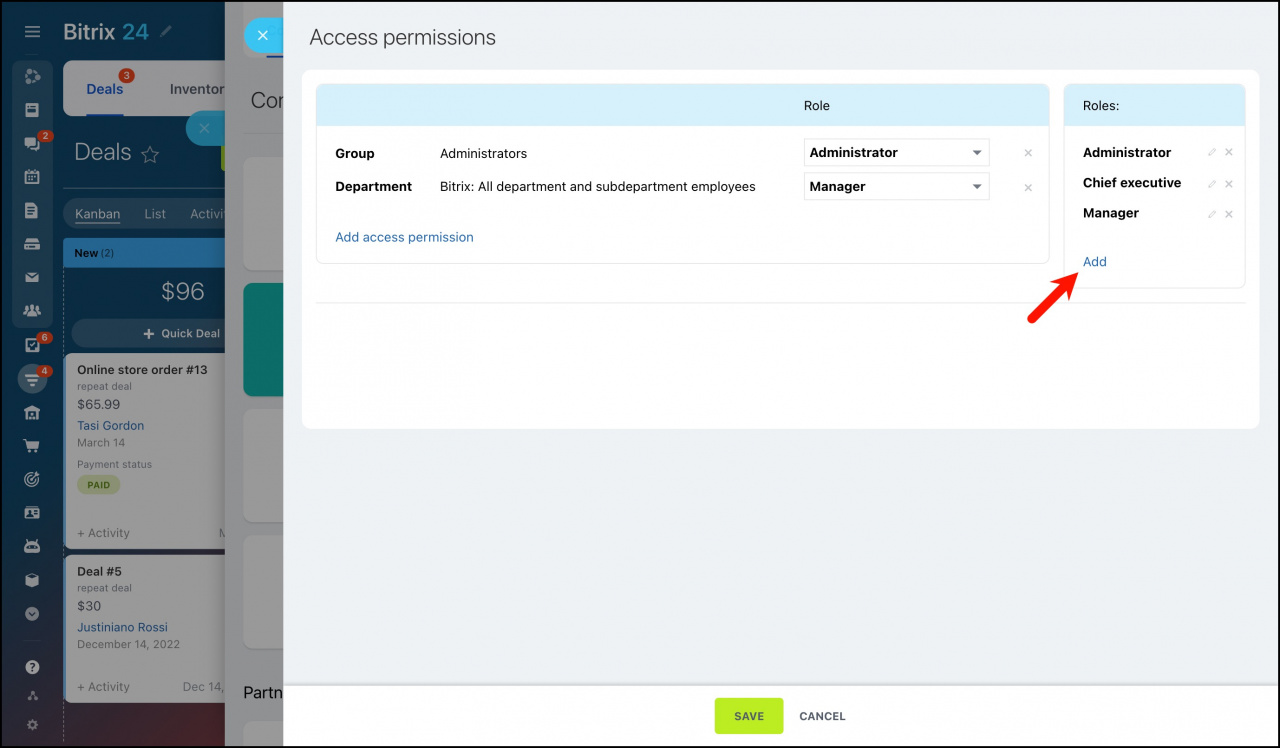 Specify the Role name and configure access permissions for this role. Click Save.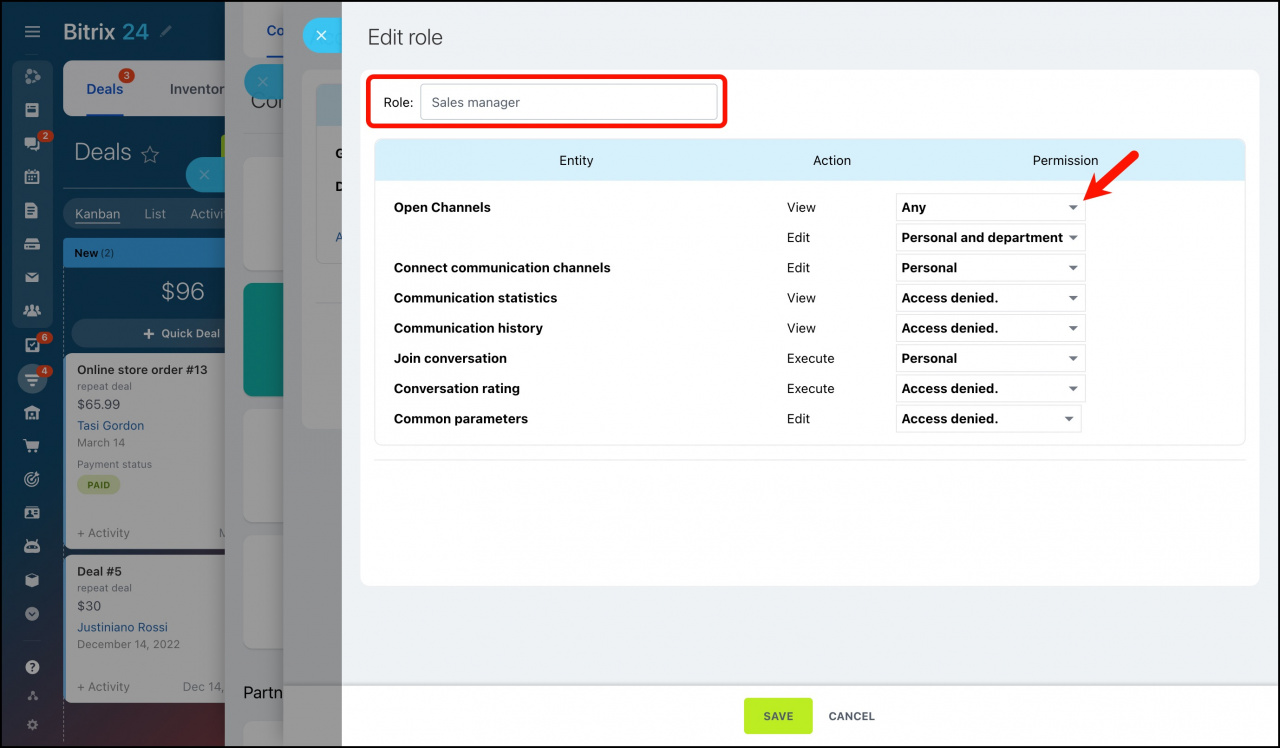 How to add access permission
Then you need to assign a role to a user/department. Click Add access permission and select a user/department.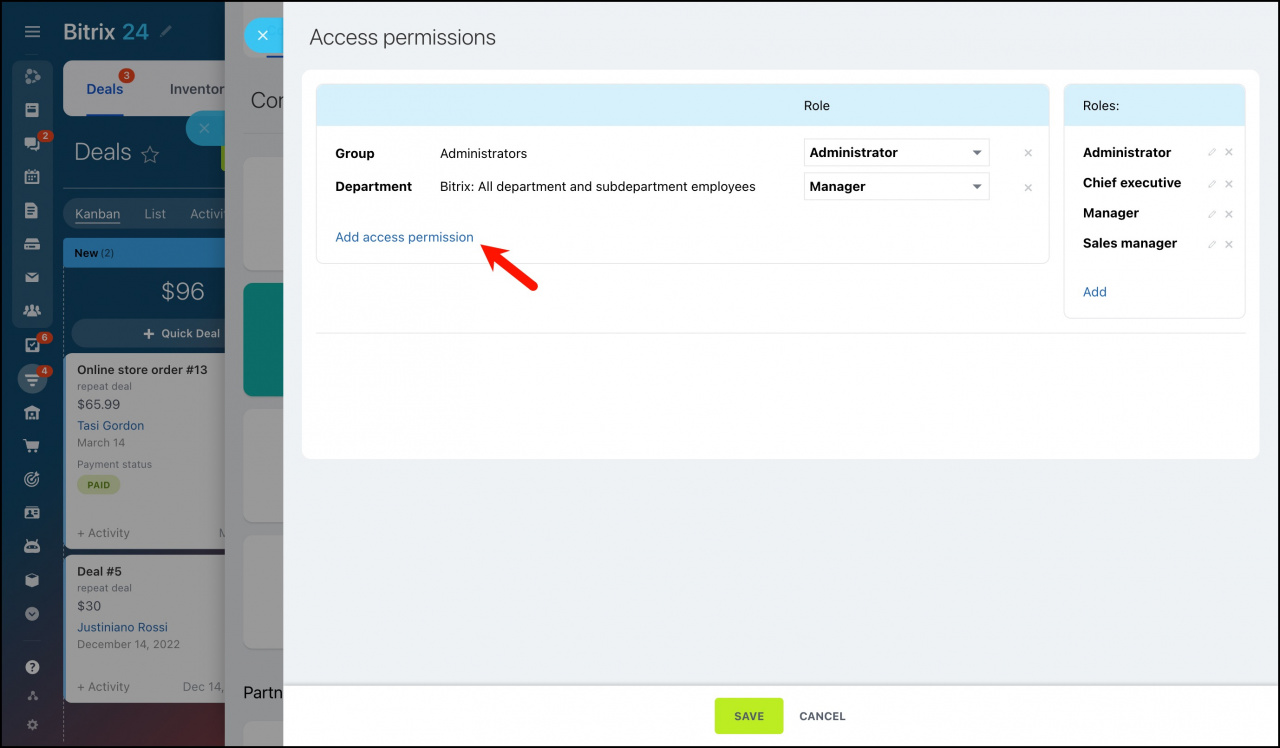 You can assign access permissions for:
User groups
Specific users
Departments
Social network groups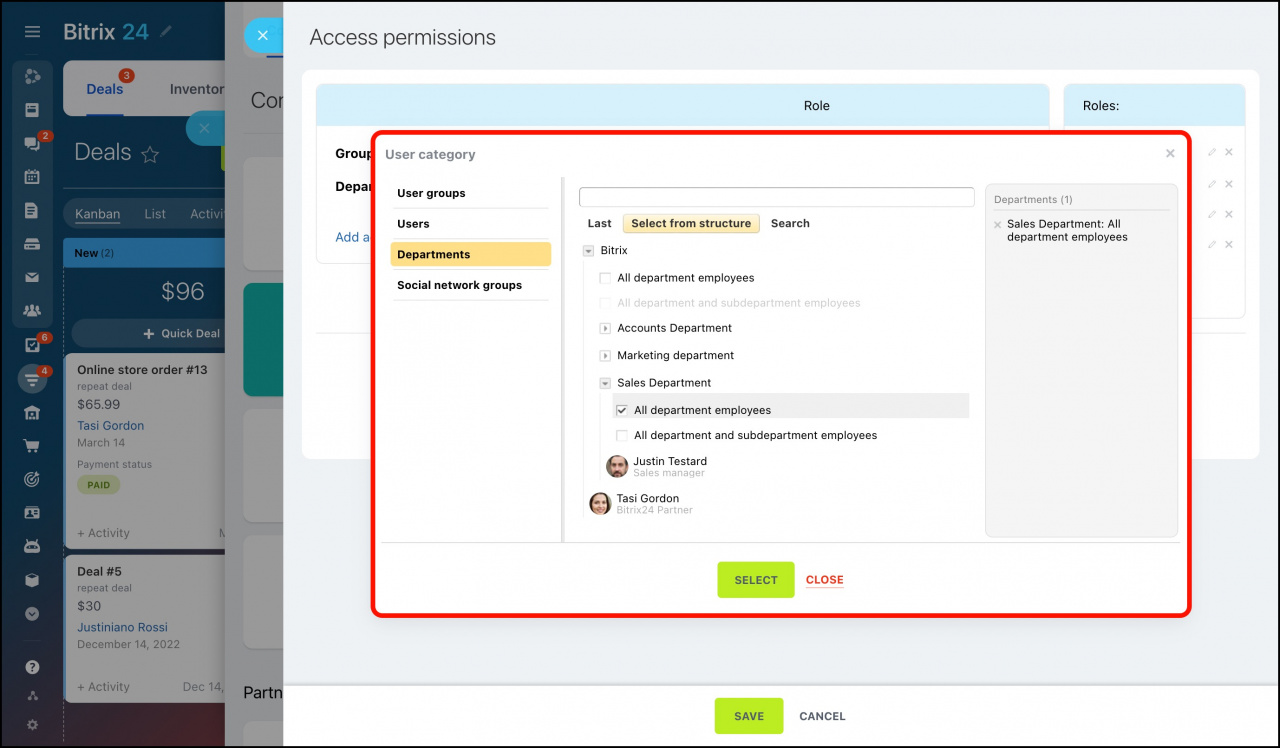 If a user has several roles, the system compares the access permissions of these roles and the user will get the highest access permission level specified in these roles' settings.
Why can't I see the conversations of a different employee?
The users can view the statistics details of their conversations only as they have the Manager role by default.
To access the conversations of a department or a whole Bitrix24 account, a user needs to have the Administrator or Chief Executive role. Else, you can create a new role and customize access permissions.
Check if configuring Open Channels access permissions is available on your plan. You can find all the information about Bitrix24 plans on the
pricing page
.