In Bitrix24 CRM, you can create an entity based on another and move a customer through a sales funnel.
For example, a potential client contacts you, and you create a lead. When the customer is ready to discuss the details of the purchase, you create a deal and contact based on this lead.
The process of creating new entities from a lead is considered
a lead conversion
. In this case, a lead is moved to the successful status and becomes converted (closed). Read more in the articles:
Work with lead in CRM
and
Convert leads
.
If a customer wants to learn more about your products, you can prepare an estimate for them. As soon as the client decides to make a purchase, you can create an invoice based on the estimate and immediately send it to the client.
Such CRM entities are linked to each other, this link is displayed in the timeline. It is much faster and more convenient than creating new CRM entities separately and linking them manually later.
You can create new CRM entities from leads, deals, and estimates.
Create based on a lead
You can create the following CRM entities from a lead:
Deal
Deal + Contact
Deal + Company
Contact
Company
Contact + Company
Also, you can link a lead to an existing contact or company by tapping Select from list.
Create based on a deal
You can create the following CRM entities from a deal:
Create based on an estimate
You can create the following CRM entities from an estimate:
Create CRM entities from source
Open a CRM entity form > click on the blue button in the top right corner > select which entity you need to create.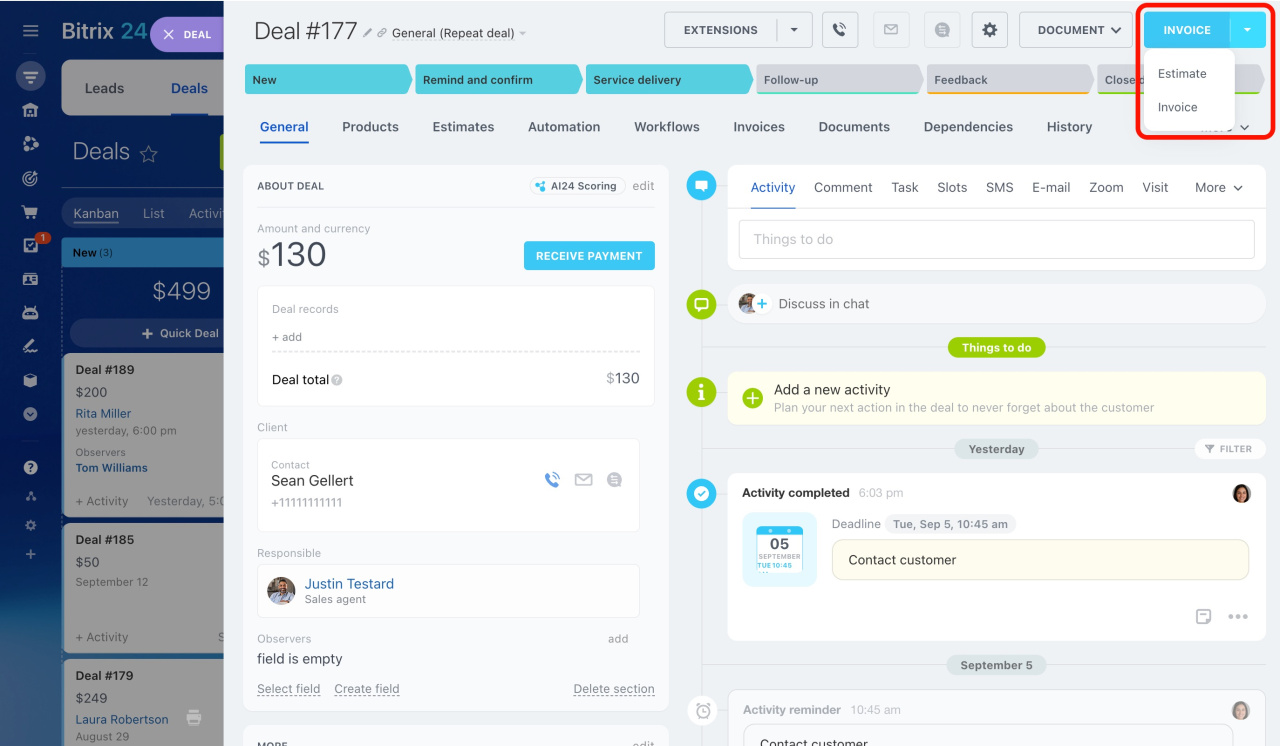 Then, you can click on the created entity name to open it from the Timeline, History, or Dependencies tabs.