It sometimes happens that some data were deleted from CRM. The deleted data first go to the Recycle Bin. They are stored there for 30 days. During this time you can recover or delete them completely.
Only the administrator can delete files in the bin. Entities in CRM can be deleted by employees with certain access permissions.
Access Permissions in CRM
Go to the CRM section - More - Recycle Bin.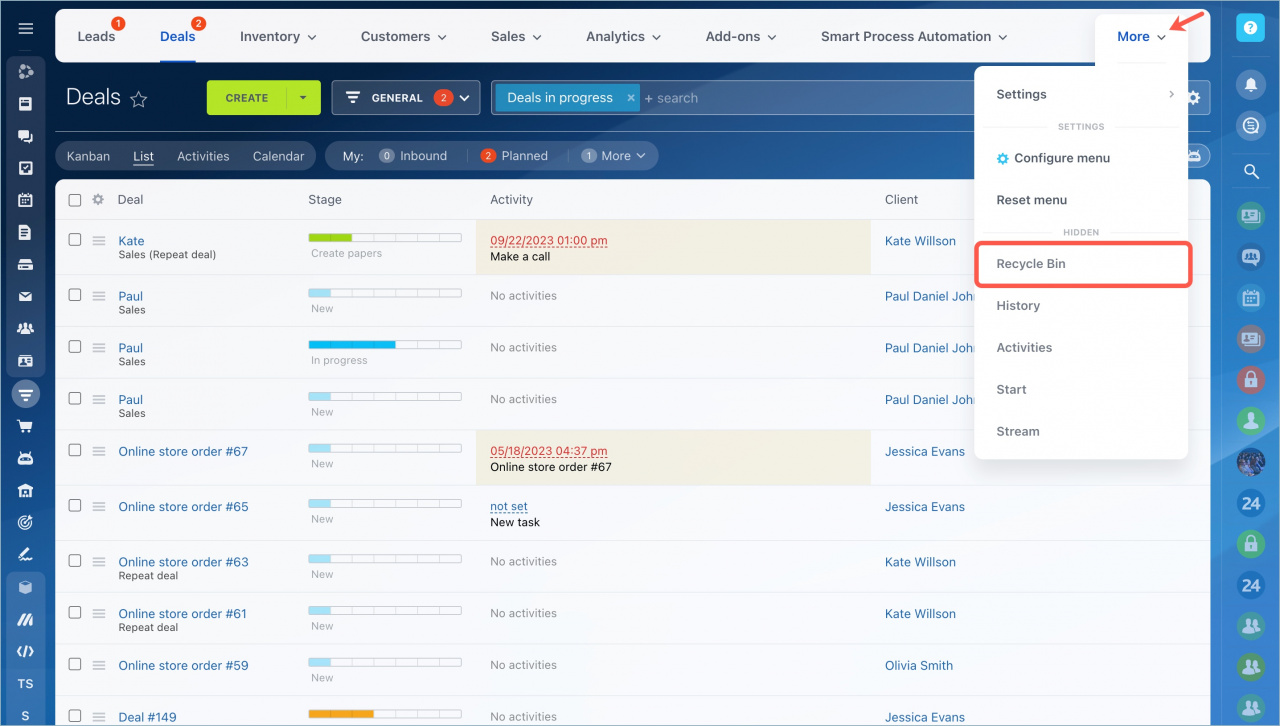 The list contains basic information: the name and the type of the entity, the name of the employee and the time.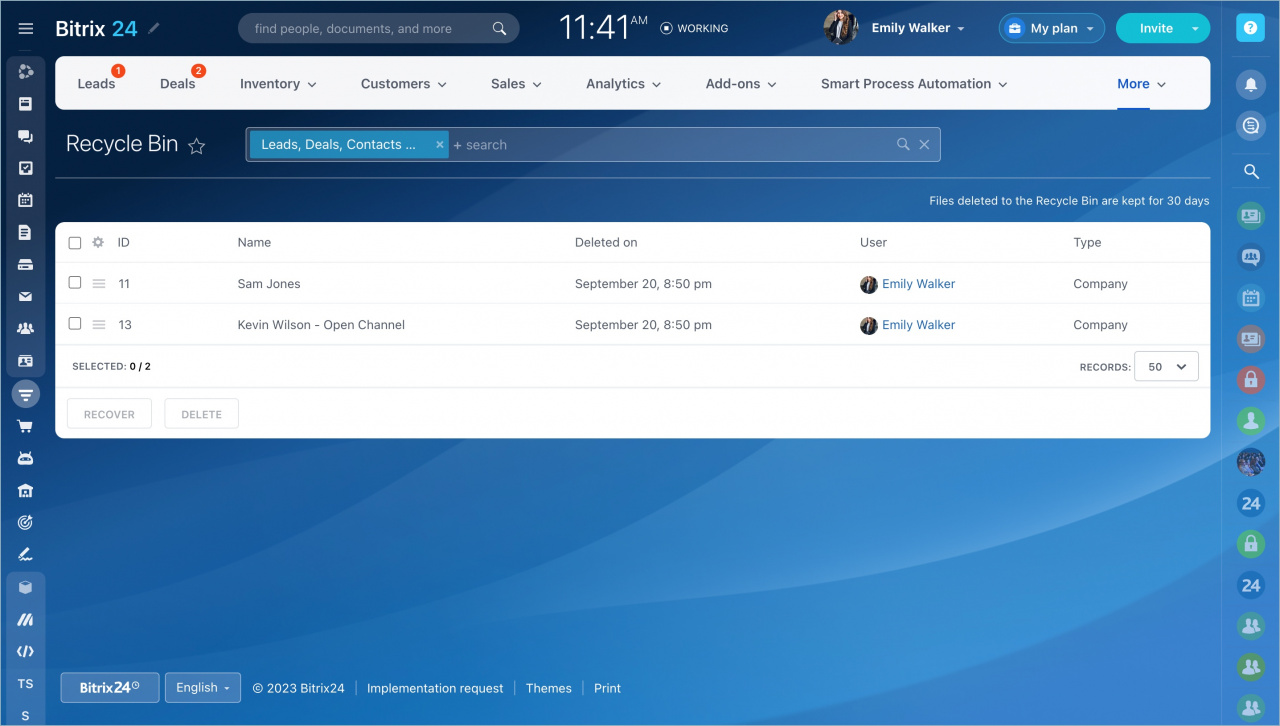 Each employee sees only those items that he or she deleted. Bitrix24 administrator has access to the whole list.
Use the filter to find the item. You can filter the list by name, type, time of deletion, and employee.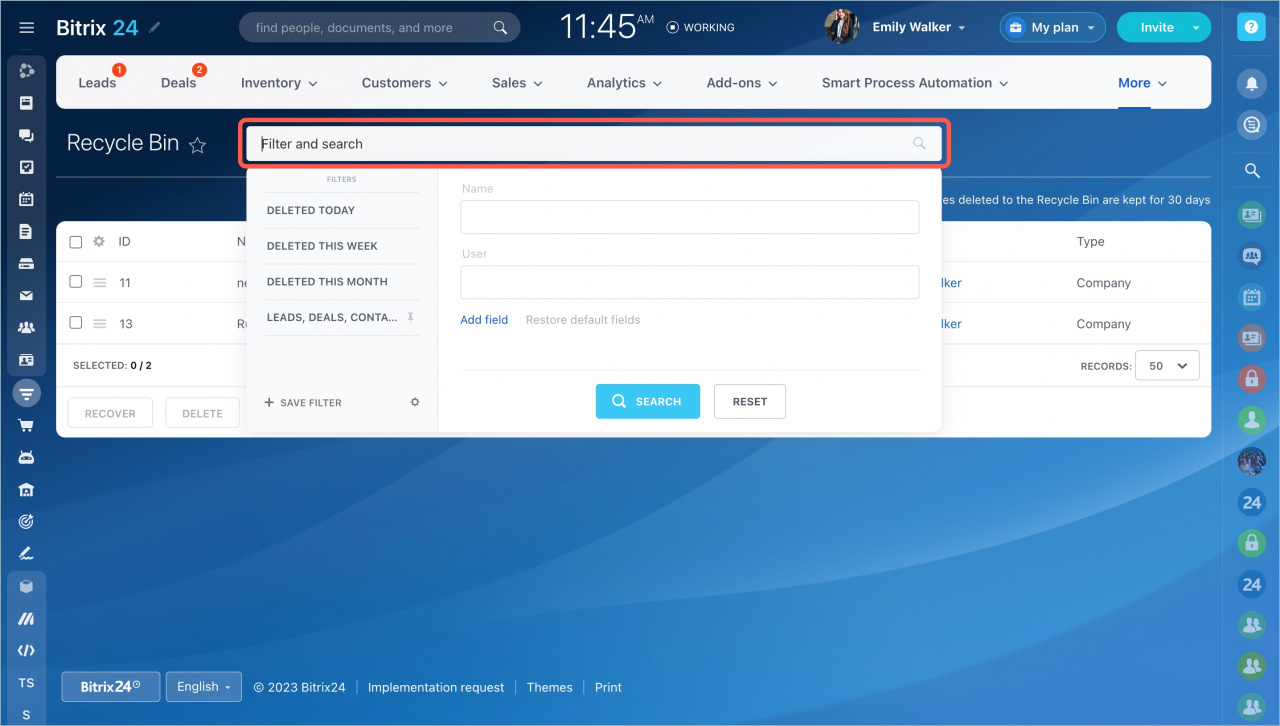 Each item can be recovered or completely deleted.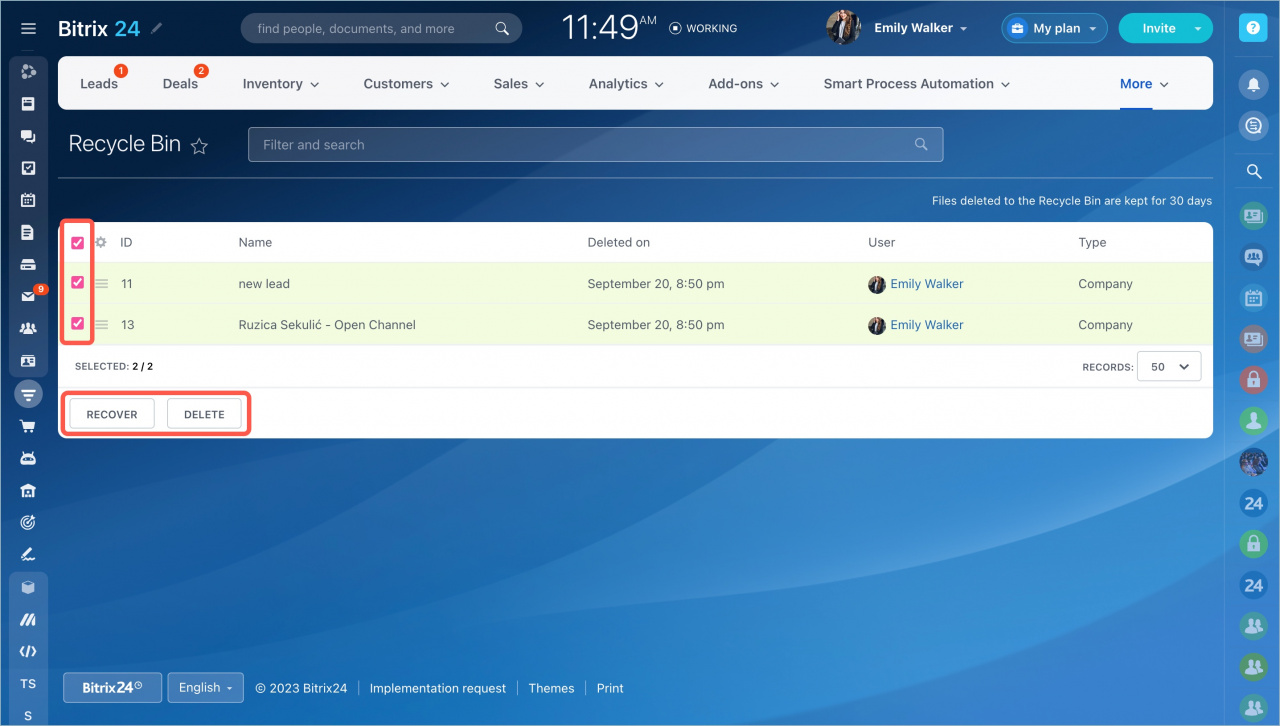 Click Continue if you are sure in your decision.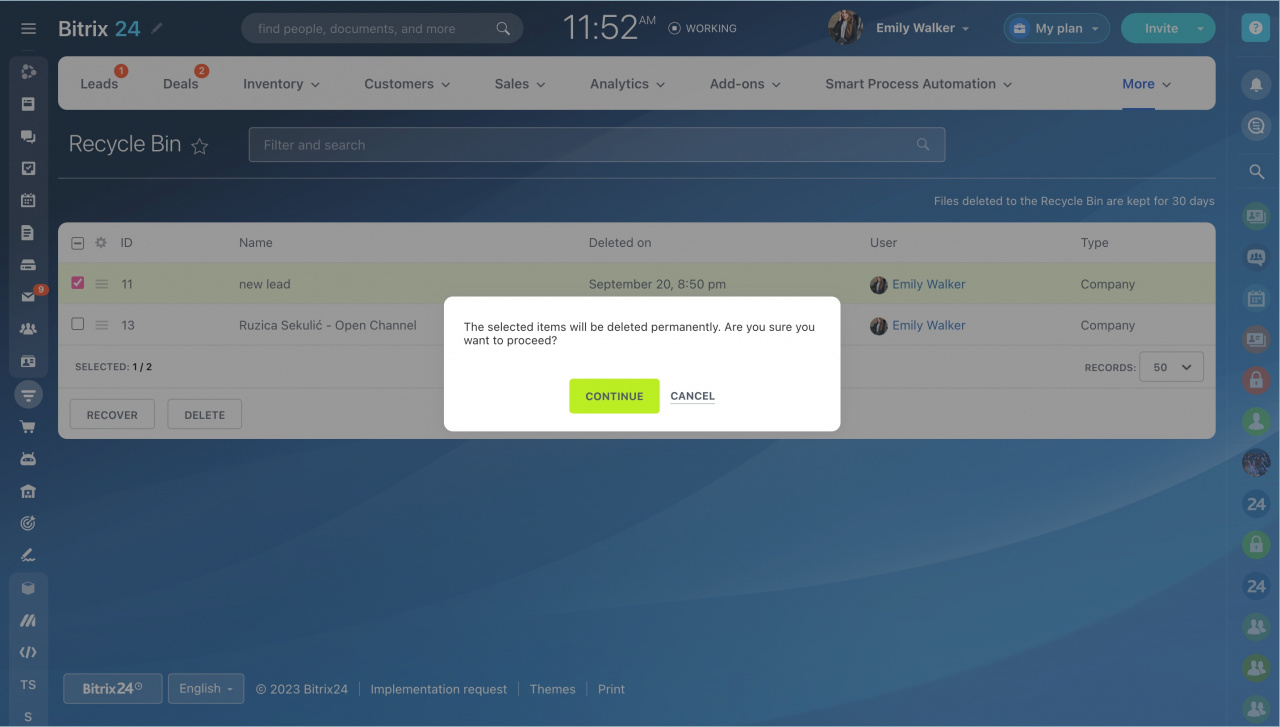 You can disable the recycle bin for some sections.
Go to the CRM section - More - Settings - CRM Settings - Other - Other settings - Recycle bin tab.