Have you ever wondered how your managers figure out which deal has more chances to be won? Do they follow their intuition, or do they notice something common in successfully won deals?
Bitrix24 can analyze existing data in your CRM and show the success probability for new leads and deals. Also, it can show which events influence the success probability the most.
AI Scoring uses existing data. More data means more precise forecast.
Check if this tool is available on your plan. You can find all the information about Bitrix24 plans on the
pricing page
.
How it works
Open CRM and select any deal or lead. In the upper part of the CRM element card, there is the AI24 Scoring button.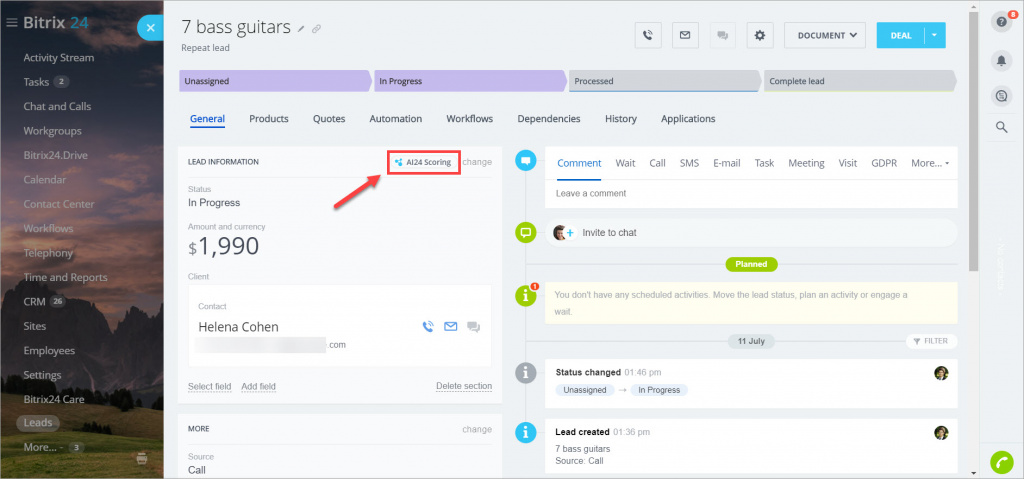 First of all, AI Scoring needs to train using real data.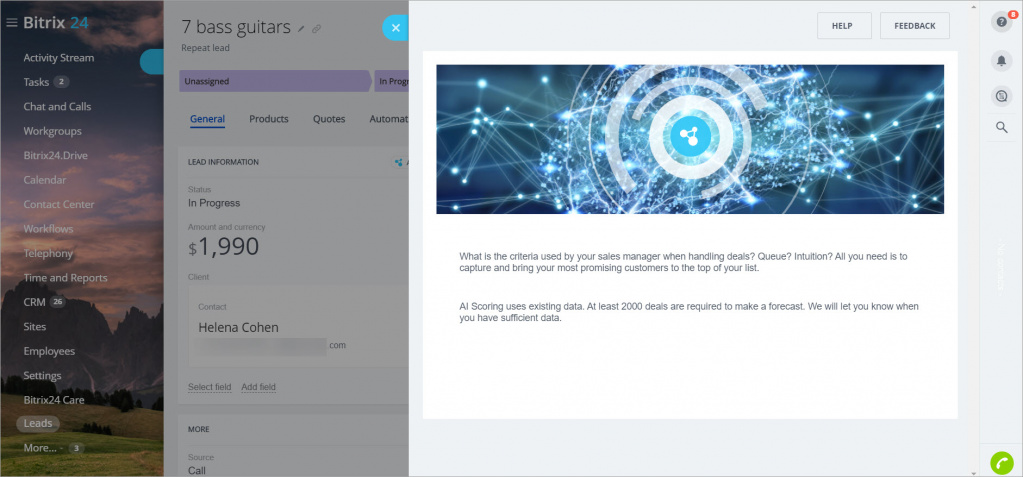 To get the first forecast, you need to have at least 2000 closed elements with activities.
After finishing training, Bitrix24 will show you the lead or deal success probability.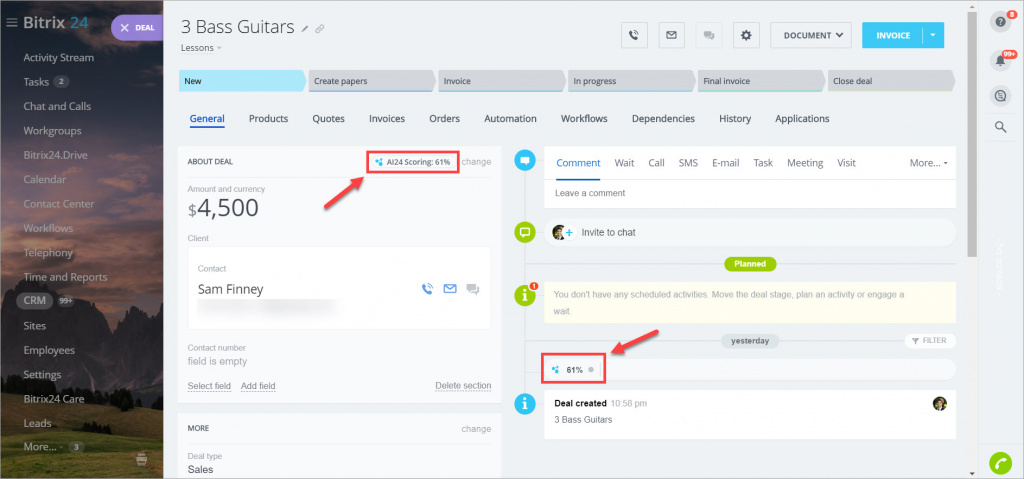 Click the AI24 Scoring button to view more information.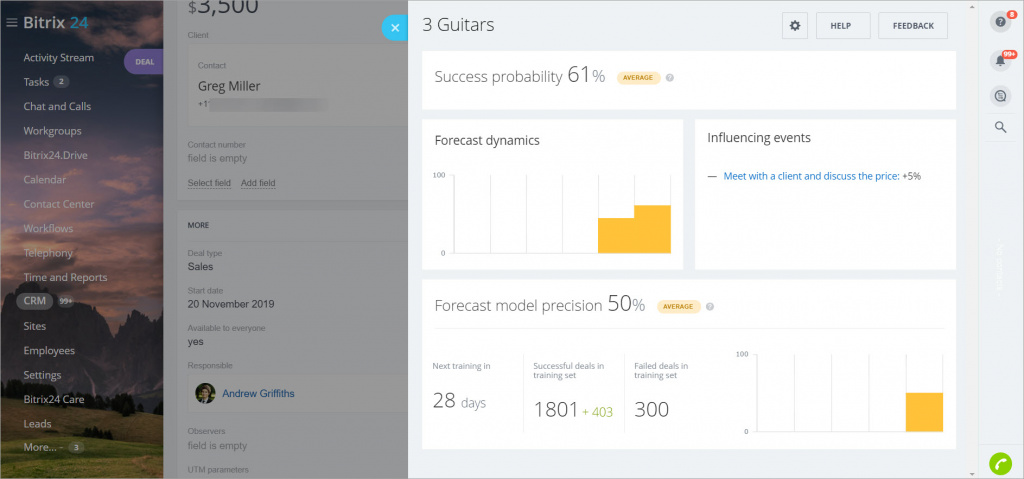 Here you can see the forecast dynamics and the list of events that have influenced the forecast.
All closed elements in the forecast model precision block are divided into two groups - the first one is used for training; the other one is used for the forecast verification. The result of the forecast verification is called the forecast model precision.
The AI scoring system automatically repeats the training every thirty days.
What does Bitrix24 take into account when making a forecast?
Lead or deal source, date and time of the creation;
values of all fields and all updates of these values;
total number of calls, emails, and open channel chats;
call transcription, emails, message history;
client path;
inquiry type (repeat or initial).