Working with documents in Bitrix24 can be done via various scenarios.


1. Default settings for files preview: an option in the Intranet Settings specially designed in order to set Office 365, Google Docs or Google Viewer to be used in your Bitrix24 by default. Once the method is chosen your collaboration on documents made easy, all files will be always opened by the selected viewer.





2. Open files via locally installed apps or in the cloud: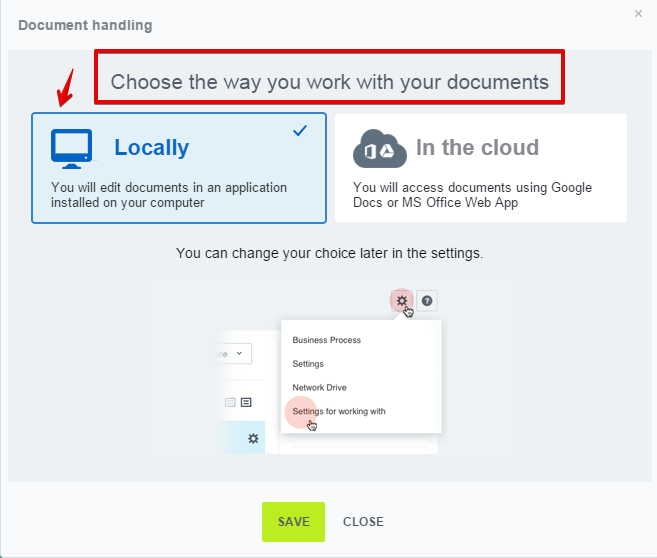 Important: To enable the optimal method for editing and accessing documents from your computer, you need to install the Desktop app and enable Bitrix24 Drive synchronization.

Click on the file in Bitrix24 - the file will be automatically opened in locally installed applications on your computer. Please remember – open this way files won't be saved at your computer, to save them please click "save to Bitrix24 Drive" (if Bitrix24 disk is enabled – the files will be automatically synchronized to Bitrix24 folder at your computer) or "download".

3. Edit documents online via Google Docs, Office 365, MS Office Online or locally: editing options can be found in each document preview




You will need to log in to the chosen online editor just once, the system will remember it.