Bitrix24 account administrators can configure access permissions for Open Channels (Open Channels > More > Access Permissions).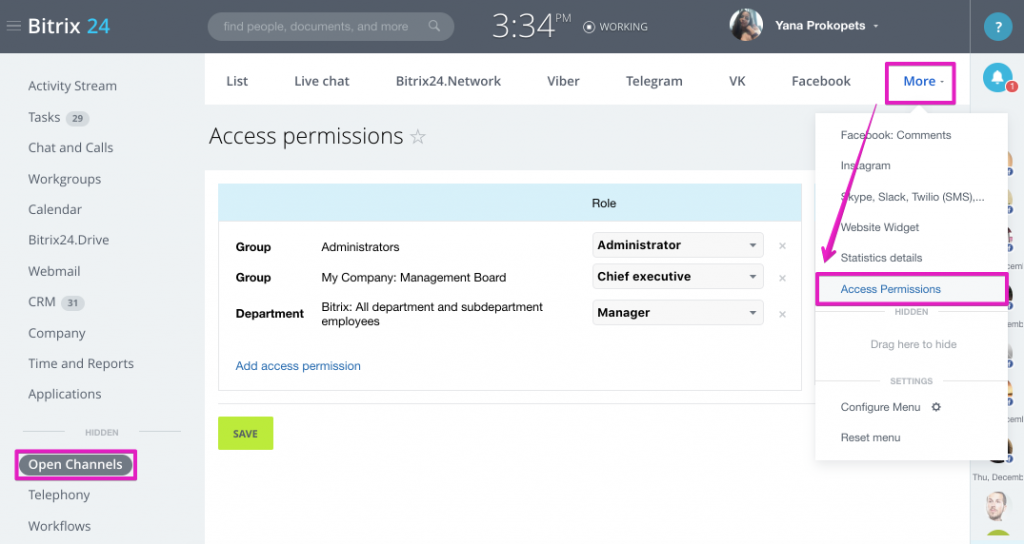 Access Permissions are based on roles. First, choose users groups, individual users or departments with the help of "Add access permissions" option.
Further you can either create a new role or edit an existing one.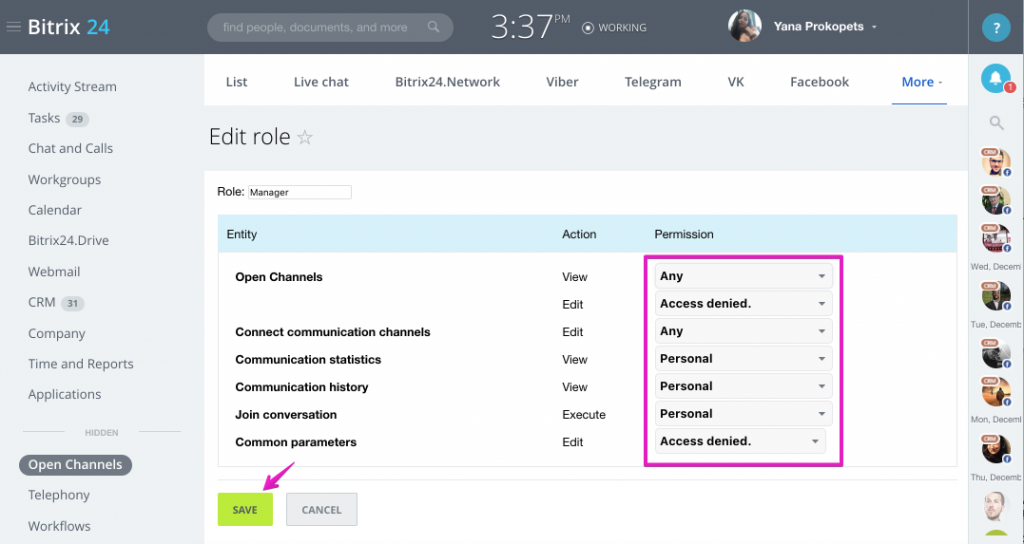 Access equal to Any gives this role full access. Personal type gives access to own channels & it's details only. Personal & Department type allows to access own open channels & those belonging to users of the same department.
Access Permissions configuration for Open Channels is available to Bitrix24 Standard or Professional plan subscribers only.