In Bitrix24 leads, contacts, companies, deals, quotes & invoices you come across various statuses & dropdowns, such as lead status, contact type. deal stage, etc. These selection lists can be configured under
CRM > Settings
: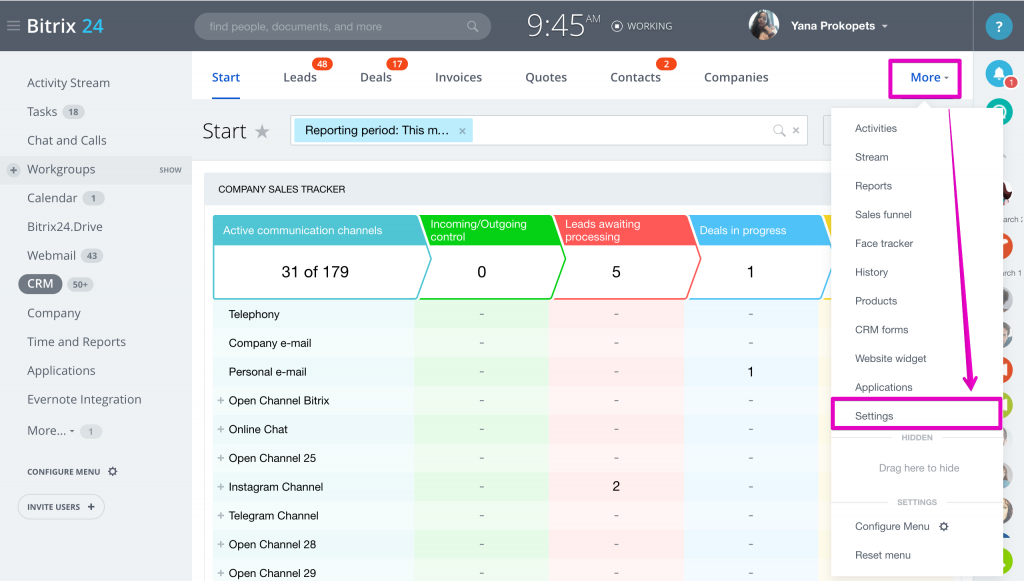 Open
Start Point > Statuses & Dropdowns
: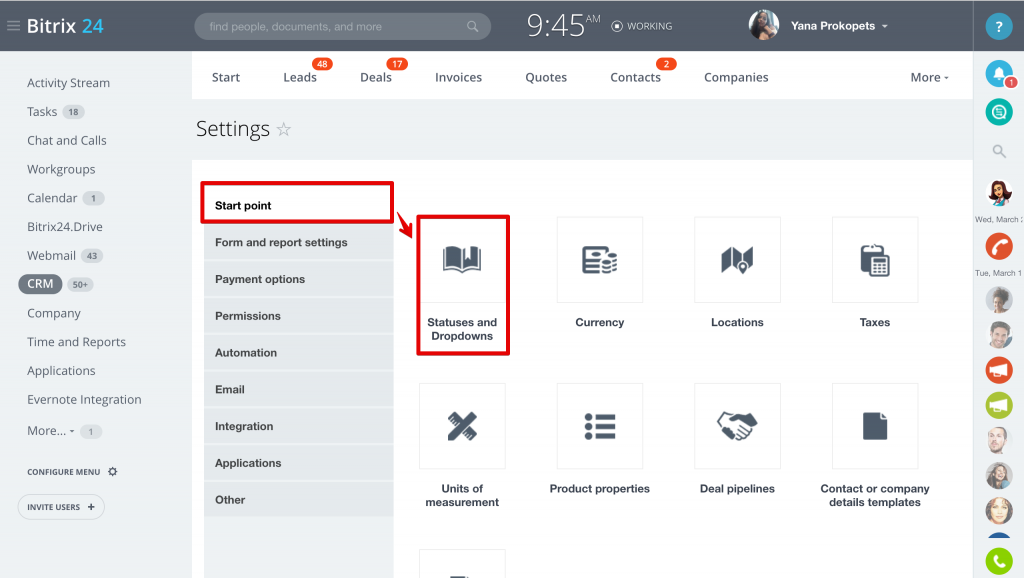 Choose status or dropdown you'd like to modify - e.g. lead statuses. Here you can
add new statuses
,
delete
those you don't need,
edit statuses names
or
change colors
.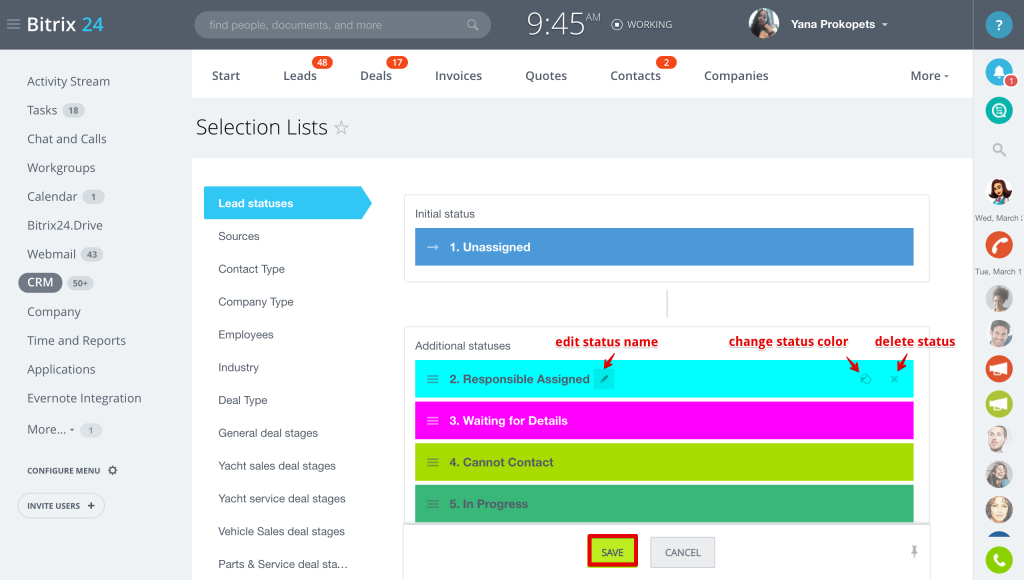 Please note that there are several mandatory statuses that cannot be deleted, because several CRM functions are based on them. These statuses have circle arrow icon and have revert to original name function.
Please make sure that you have revert to original name statuses at their default places - e.g. at the very end of the list (e.g. "converted", "junk lead" for leads) or at the very beginning (e.g. "unassigned" for leads) - otherwise not all of your statuses will be displayed.
Drag & drop statuses
to reorder them in the list: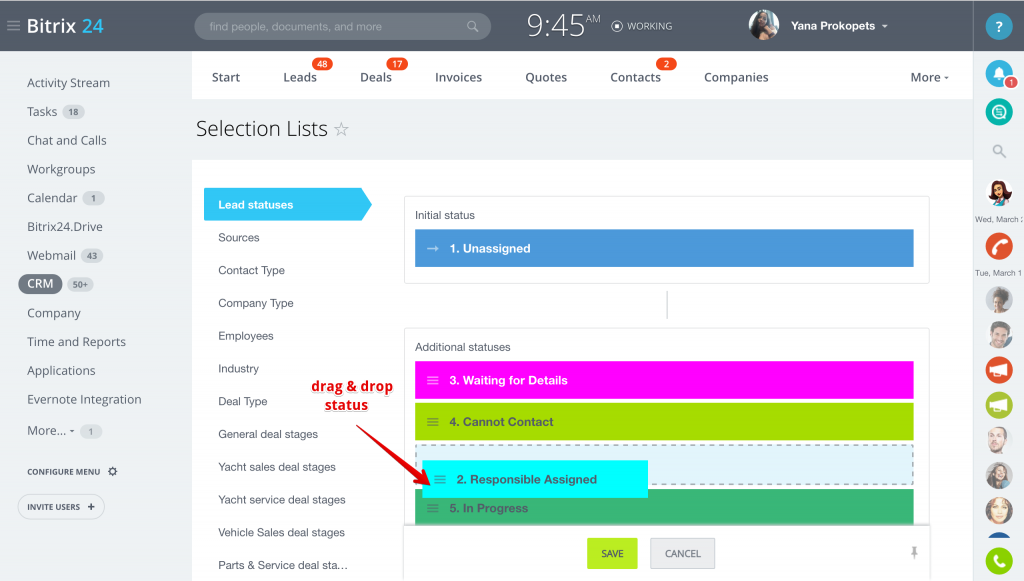 For leads statuses, deal stages, quotes & invoices statuses a
scale preview
is available, allowing you to get an idea how your analytical reports will look like: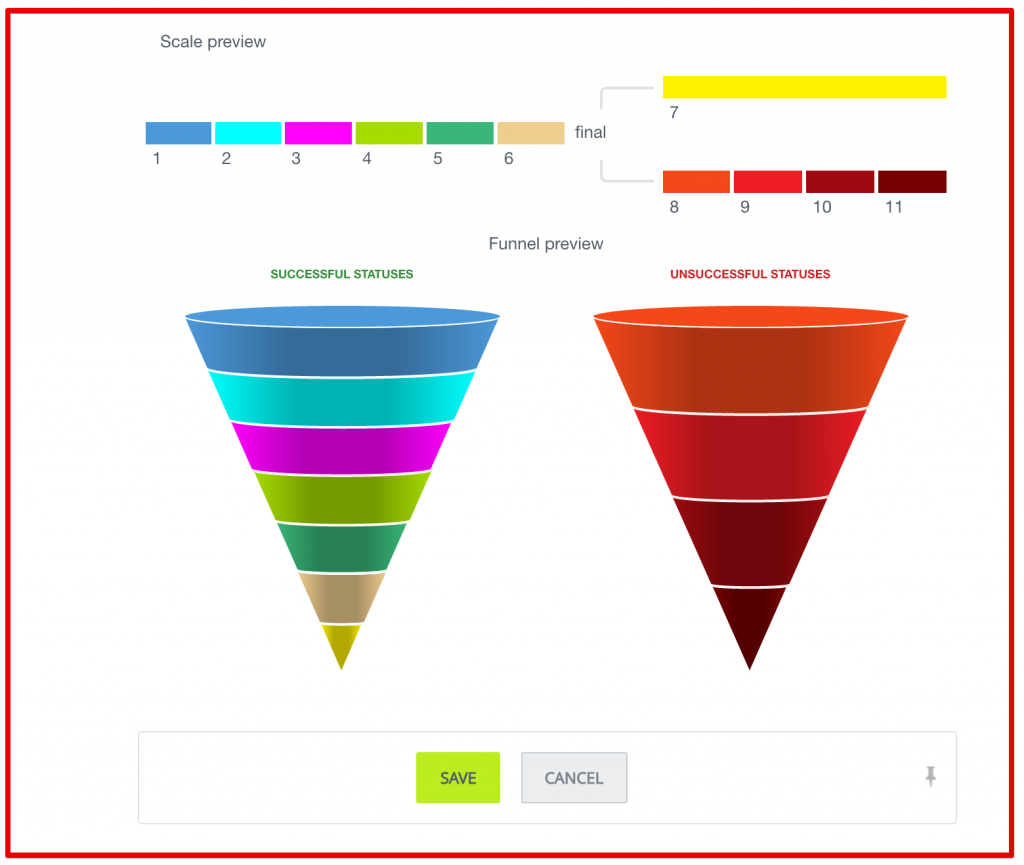 You can
customize
failed
leads statuses
or failed deal stages as well: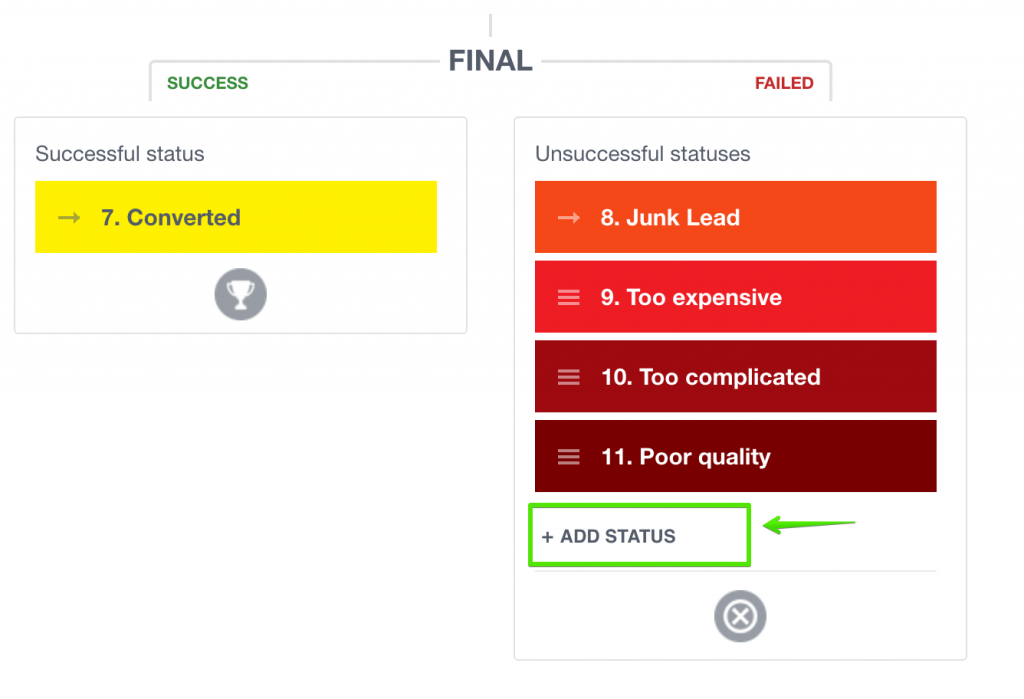 You can work only with the existing selection lists, new lists cannot be added.