Add currencies to Bitrix24 CRM and use them in deals and invoices.
How it works
Click CRM > More > Settings > Start point > Currency.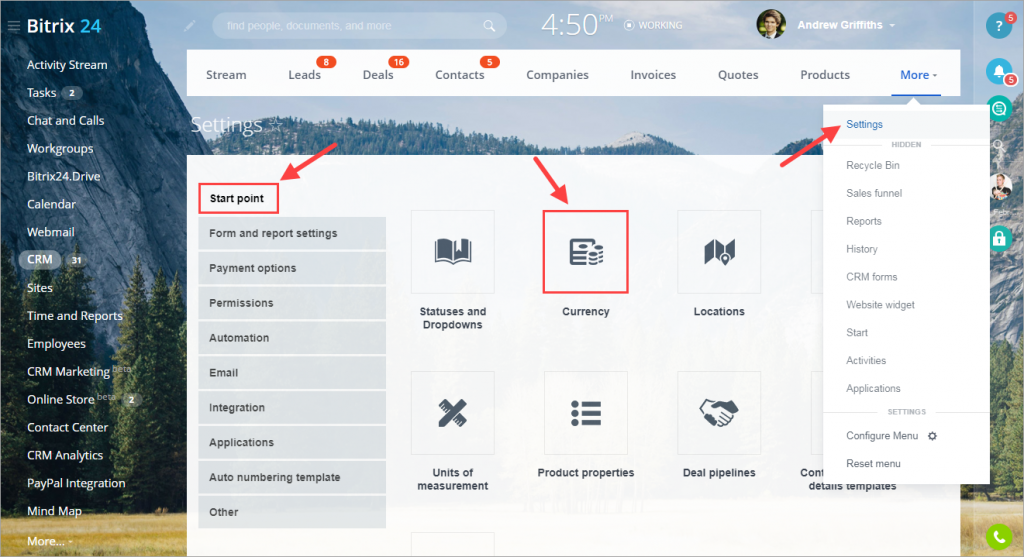 By default, there are five currencies in the list.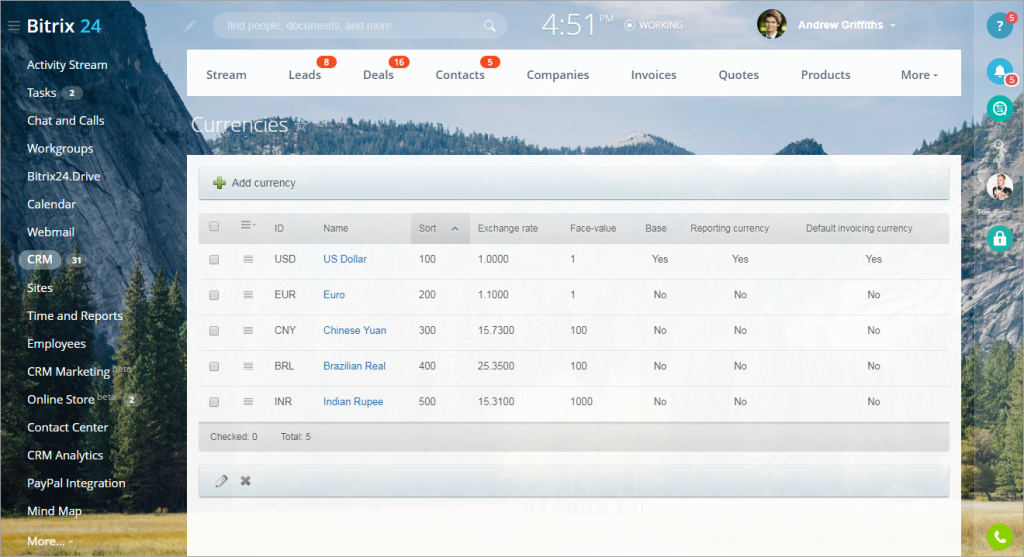 One of the currencies needs to be selected as a base currency. In the actions menu, click Make base currency.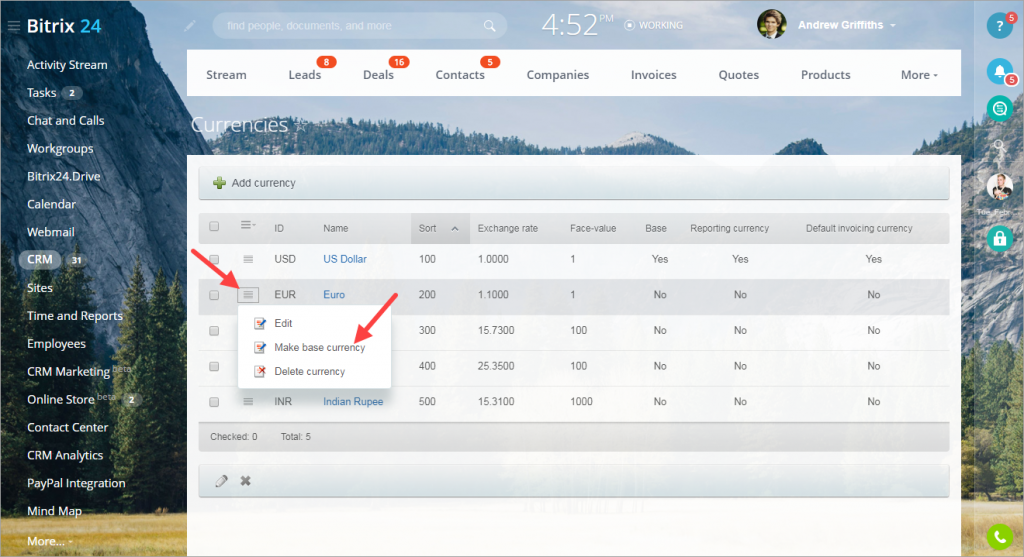 Base currency is a currency that will be taken as a base for calculating other currencies' exchange rates. For example, if the US dollar is set as a base currency, exchange rates for other currencies will be shown in relation to the base - US dollar. You can set only one currency as a base currency in your Bitrix24 CRM.
The selected base currency is used for calculating new deals. If you decide to change your base currency, old deals won't be recalculated and will be displayed using the previous base currency.
Base currency is not used for calculating invoices and reports. Reporting and invoicing currencies need to be configured separately.
For example, a deal may be calculated in US dollars, but an invoice can be calculated in the other currency. To do that, click Edit in the actions menu > enable the corresponding option.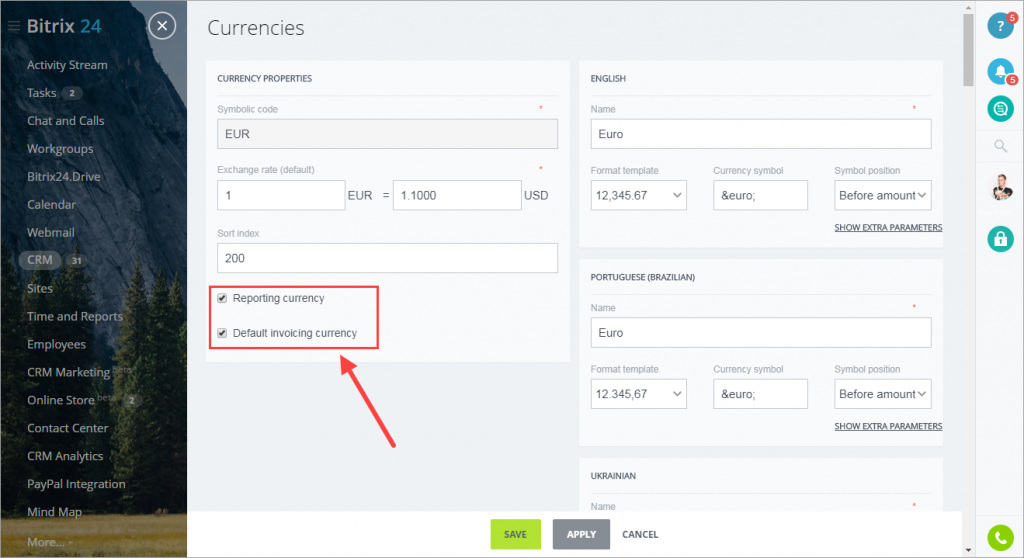 You can also configure format template, currency symbol, symbol position and exchange rate.
How to add a new currency
Click Add currency.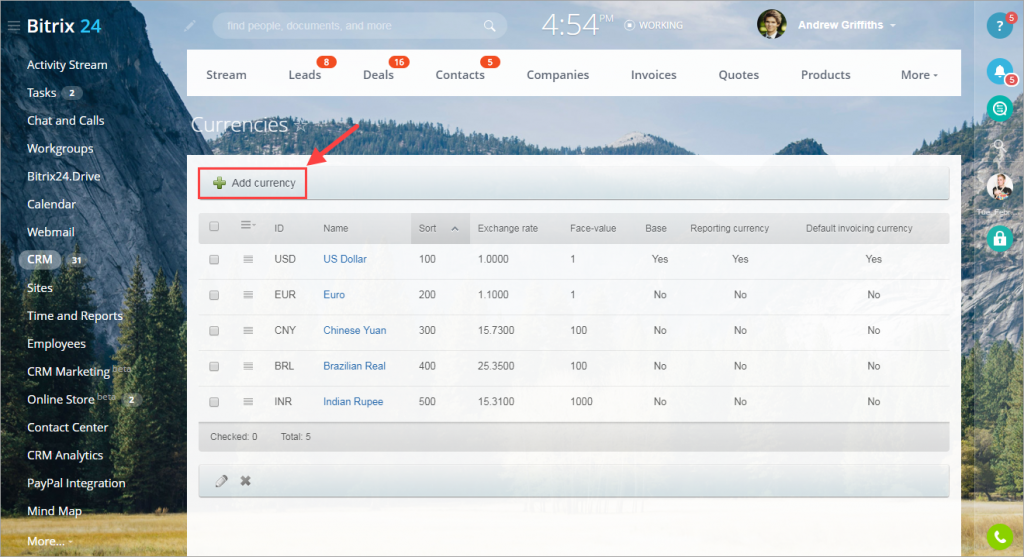 Select a currency you want to add from the list.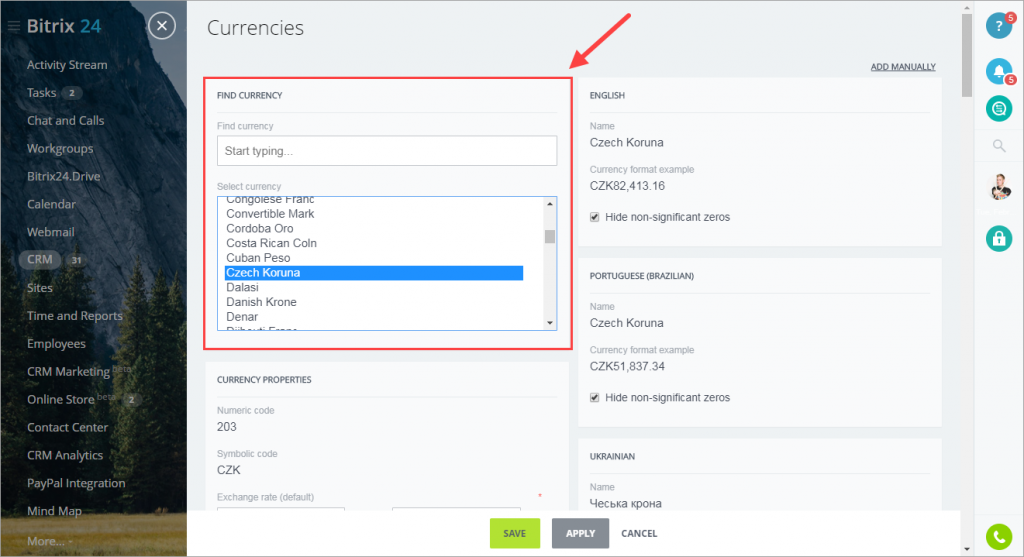 After selecting a currency, you'll see its numeric and symbolic code. Also, you can specify the currency exchange rate and sort index.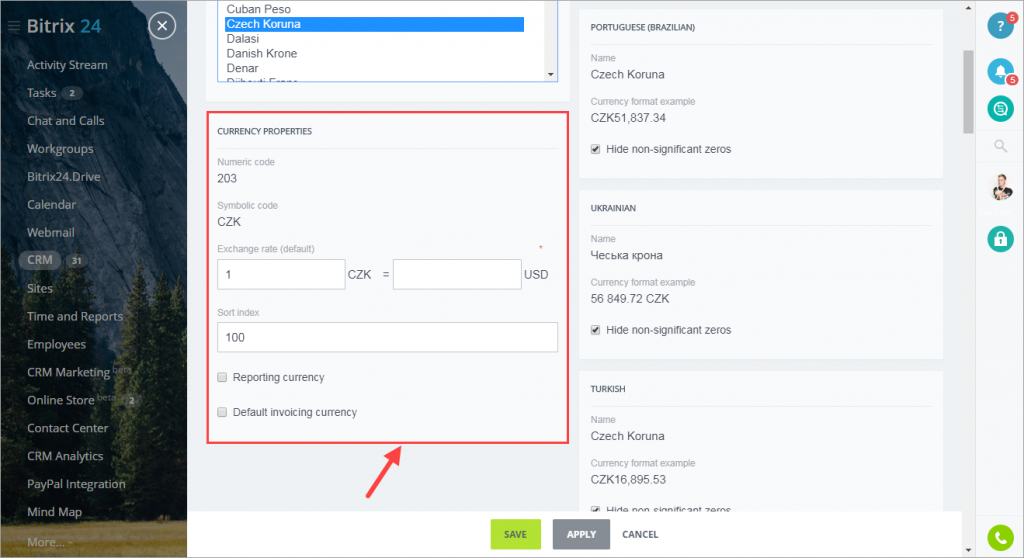 Here you can see how this currency will be called and displayed in different languages.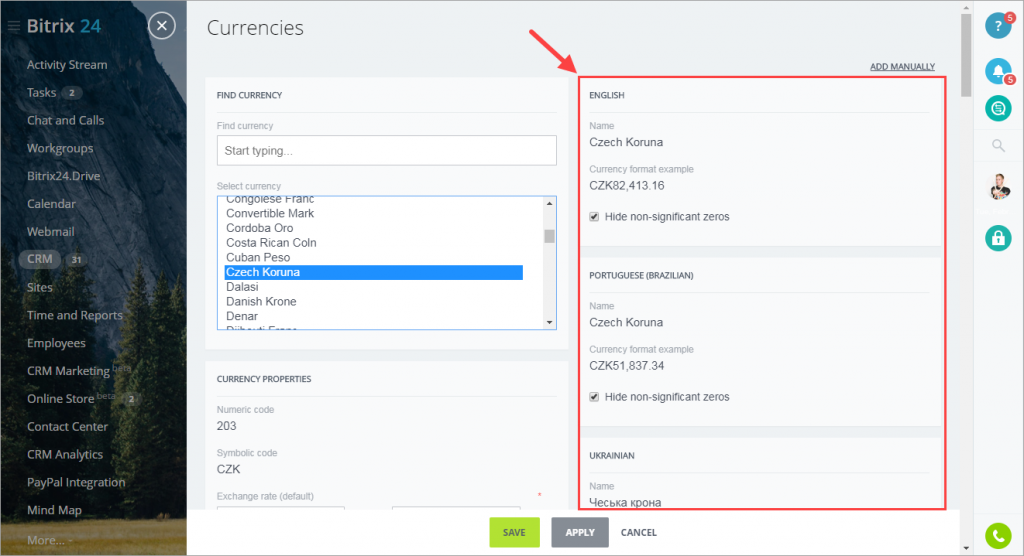 You can add a new currency manually if needed. In this case, you need to specify a symbolic code and currency name in other languages.