Any product has a set of properties - color, manufacturer, material, etc. In Bitrix24, you can add as many custom properties to the product catalog as you need.
Read more about product catalog in the article -
Products
.
To add a new product property, open CRM section > Settings > Start point > Product properties.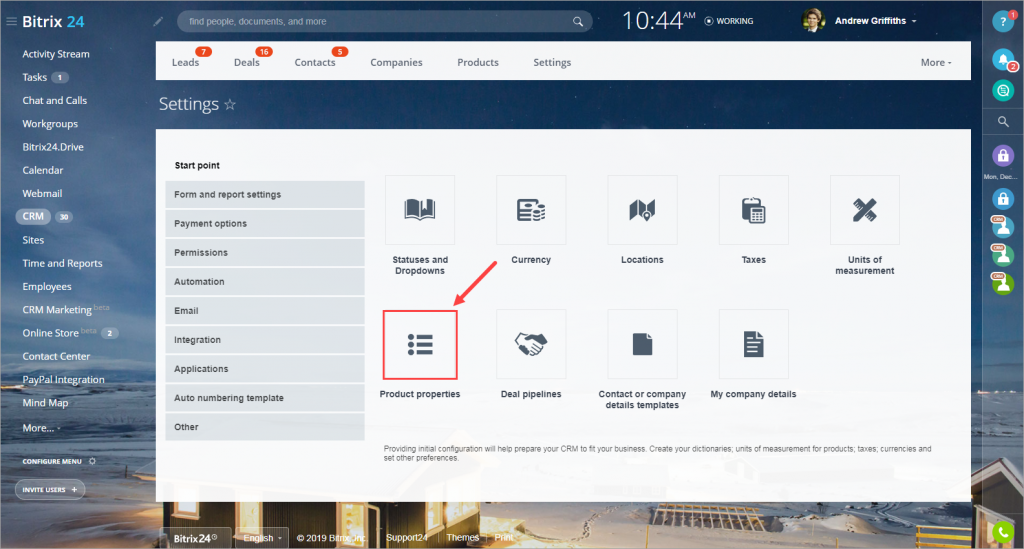 In this section, you can view a list of properties. Without this list, your online store wouldn't work correctly.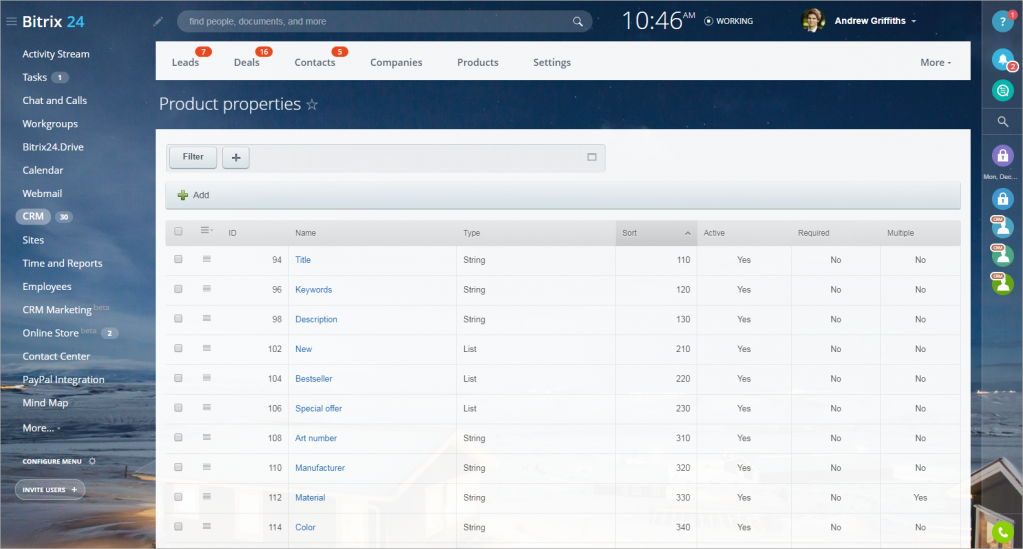 How to add a new product property
For example, we sell chocolate. So we need to create a Cocoa percentage property.
Click Add button.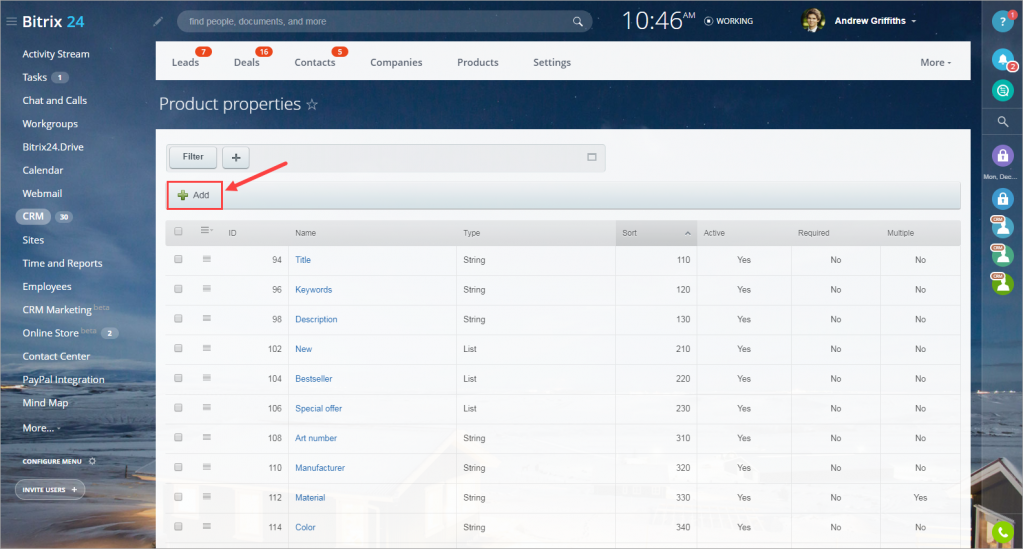 Specify name and type of the property. In our case, let's select List type, so that we could select the value from the list.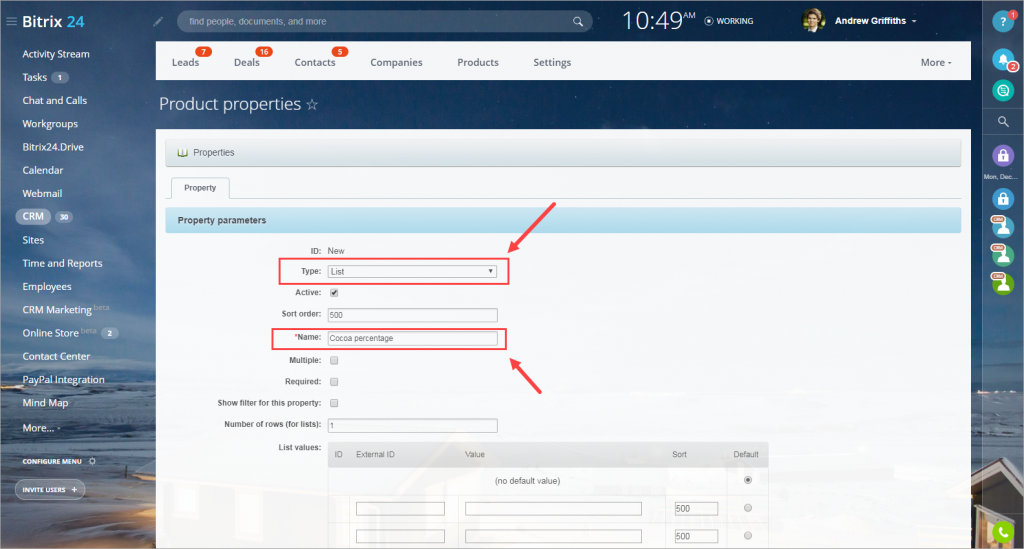 Now let's add list values for a cocoa percentage.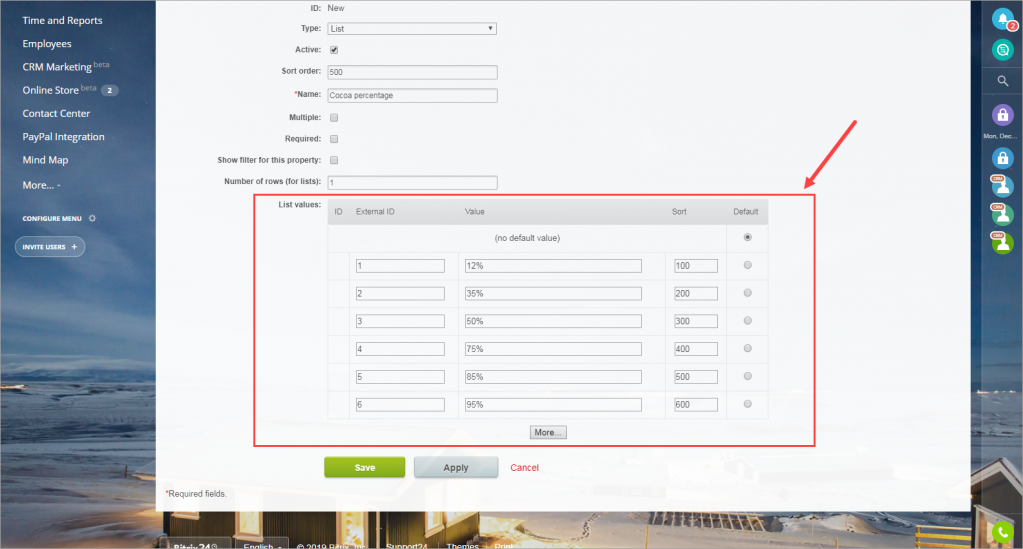 If needed, you can make this property field required or multiple.
Click Save. Now we can select cocoa percentage value when adding a new product.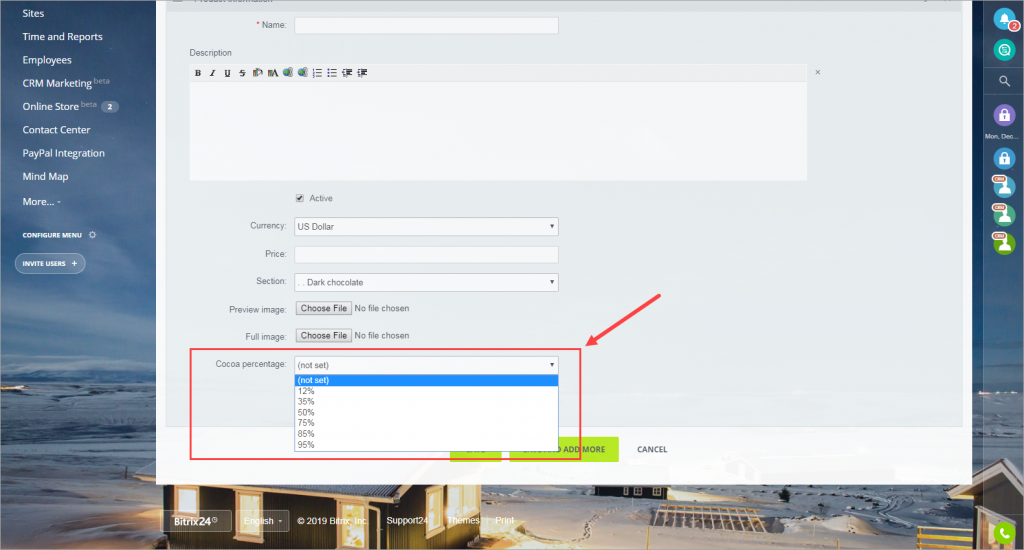 Other types of properties
String
- text value.
Number - any number value. For example, weight of the product.
File - use this type to attach file. For example, conformity certificate or image.
Bind to element - allows to select another product from the catalog. For example, to recommend another product.
Bind to CRM items - allows to bind the product to a lead, contact, company or deal.
Bind to Yandex.Maps - use this type to bind the product to a certain location. For example, location of the product manufacturer.
Counter - Bitrix24 will increse the value automatically.
Date/Time - use this type to specify "best before" date or any other date.
HTML/text - text description with formatting feature.
Link to Employee - use this type to link the product to an employee. For example, responsible manager.
Money - use this type to specify prices. For example, price of the extended warranty.