Change default Bitrix24 account name (address)
When you create a new Bitrix24 account, it is automatically given a random name (address) - e.g. b24-n5902fca7a9b82.bitrix24.com. You can change it the following way:
1. Log in to
Bitrix24 Network
. Click on My Bitrix24 & select an account you want to rename: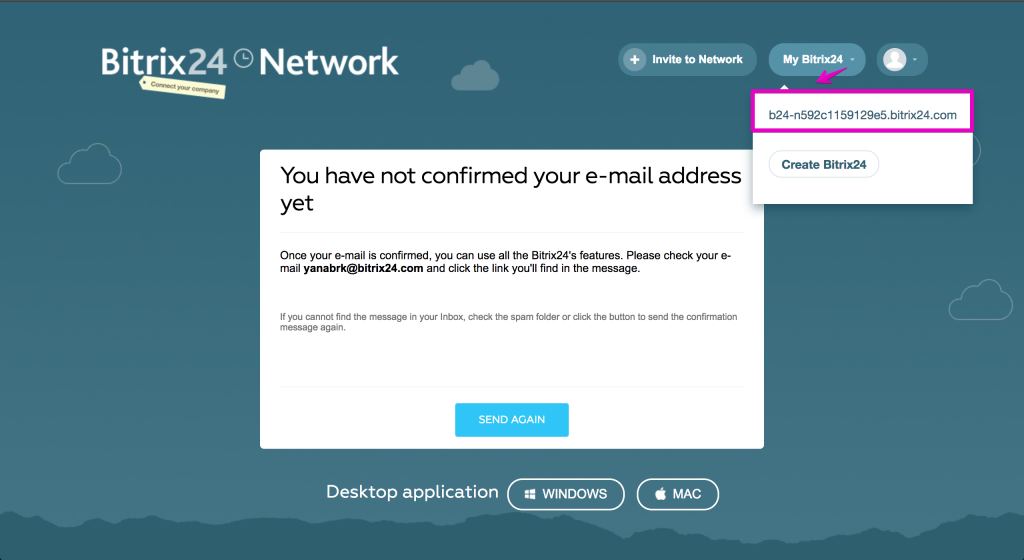 2. Use a pencil icon (next to your company name / logo):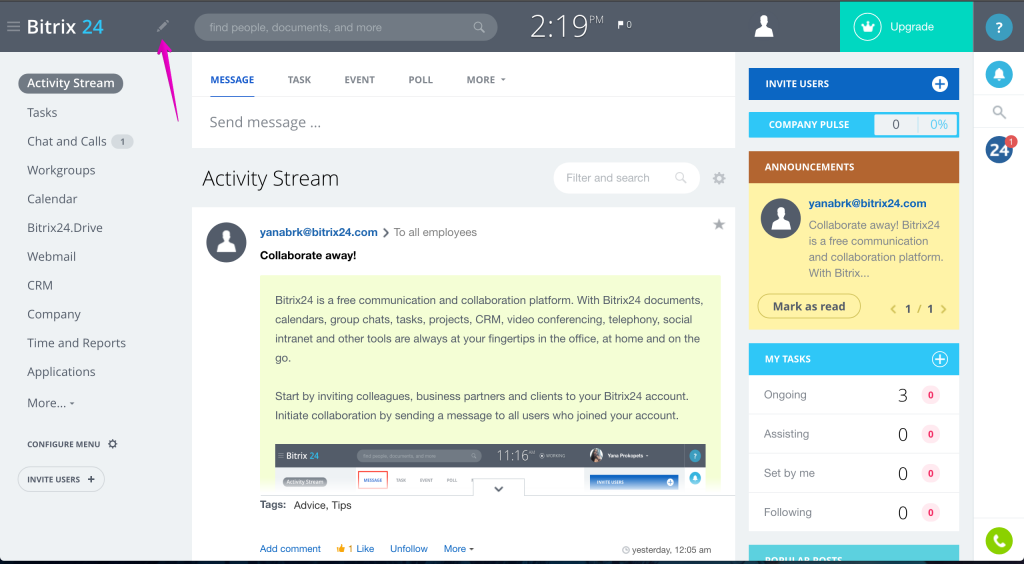 3. Specify your new Bitrix24 account name in the pop-up window: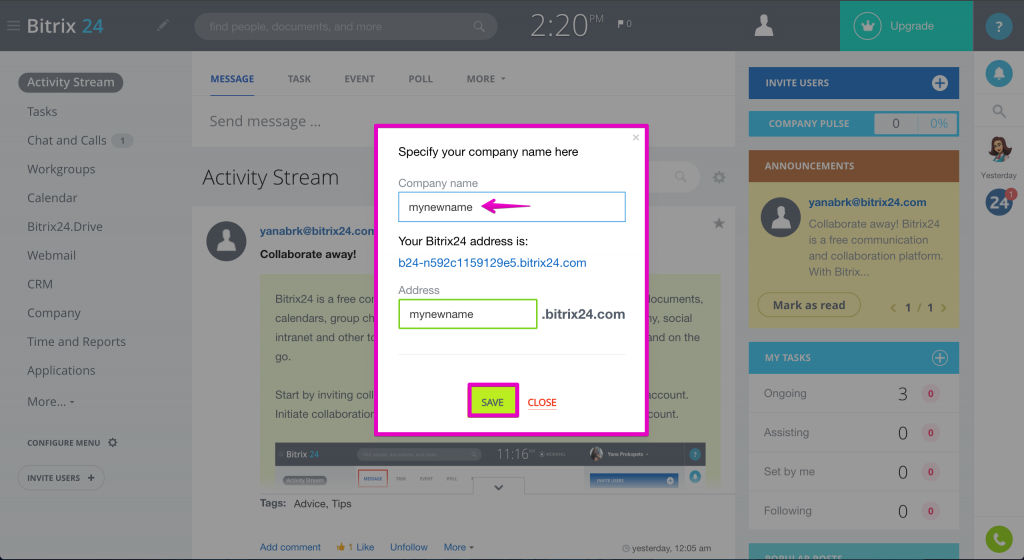 Important: remember you can change your Free plan Bitrix24 account name only once.
You will see your new account name in the left top corner & inside web url.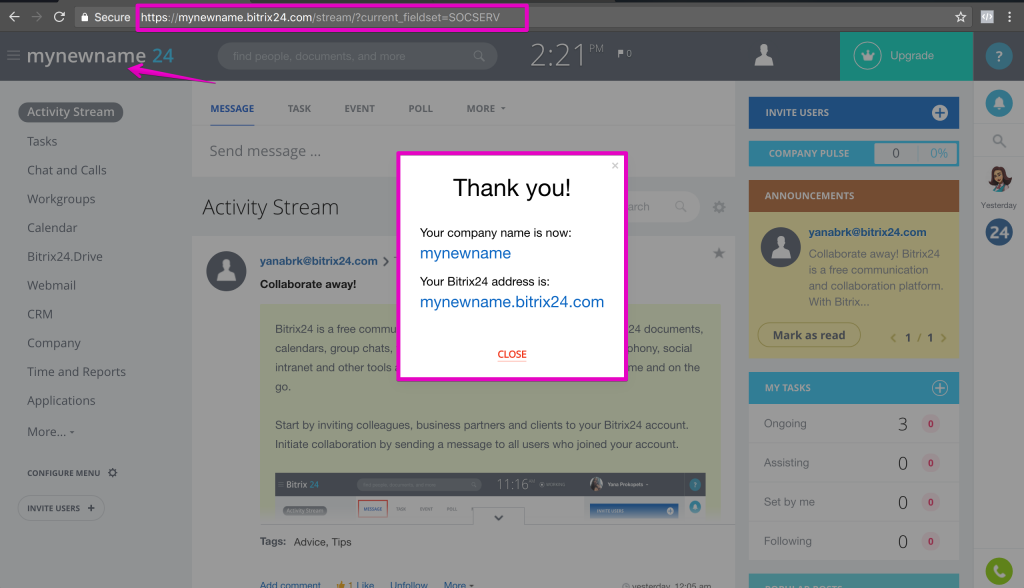 In order to change your account name again (more than once) or give it a 3-rd level domain name (e.g. mycompany.bitrix24.com) - you should have a Standard or Professional plan subscription.