While communicating in chats, you can discuss an important event or arrange an appointment with your colleagues. In order not to forget about it later, you can create an event in calendar right from the chat message.
How it works
Dates and some words related to time are automatically highlighted in Bitrix24 chats. Click on it to open quick options menu.
For example, "today", "tomorrow", "next week", "12/15/2022".
Click Create calendar event to add a new event to My Calendar.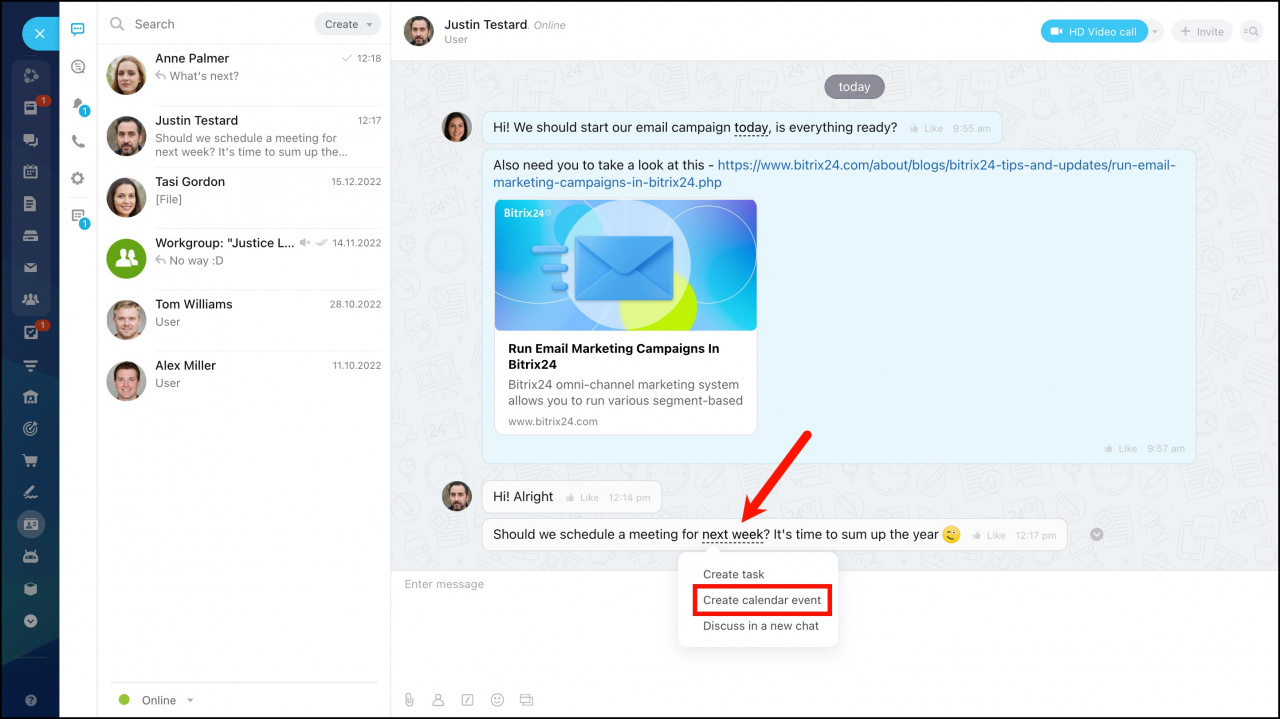 The event will be created on the specified date. You will see an automated message informing you that the event has been successfully added.
Date format depends on the user language. Dates will be determined according to the format accepted in the corresponding region.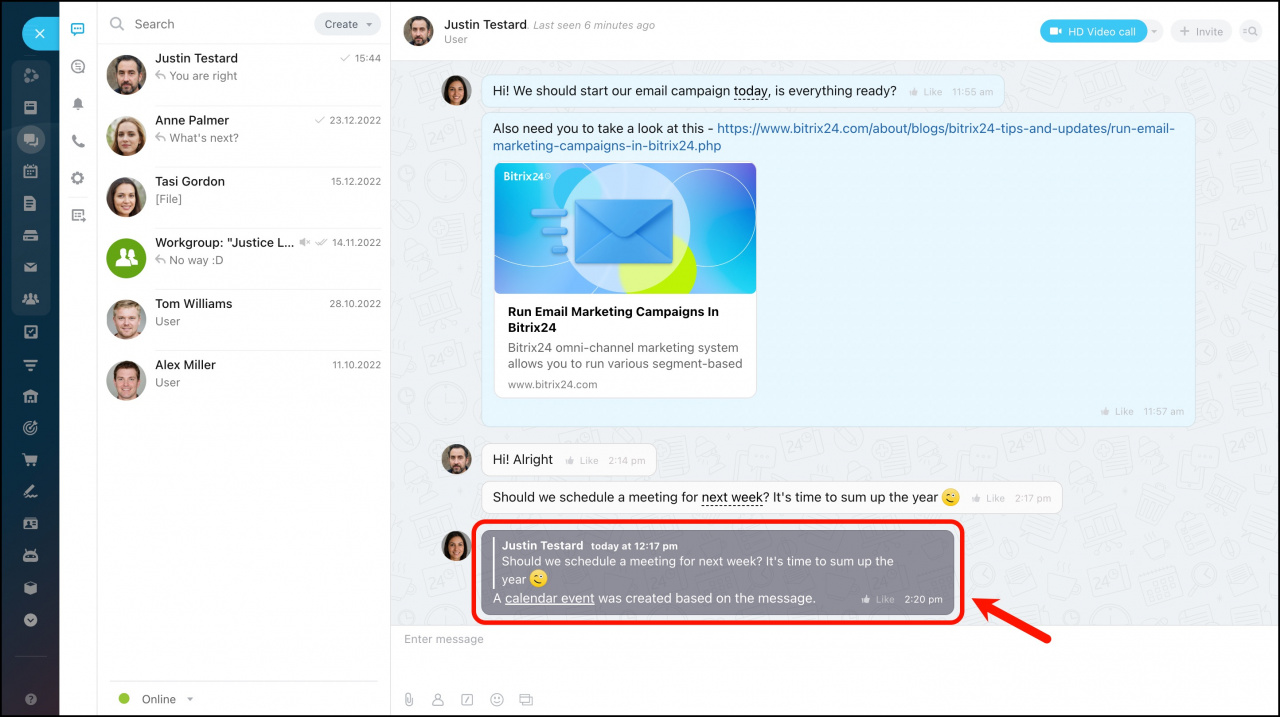 Click on the active link inside the message to open the event form. You can edit it at any time by clicking the corresponding button.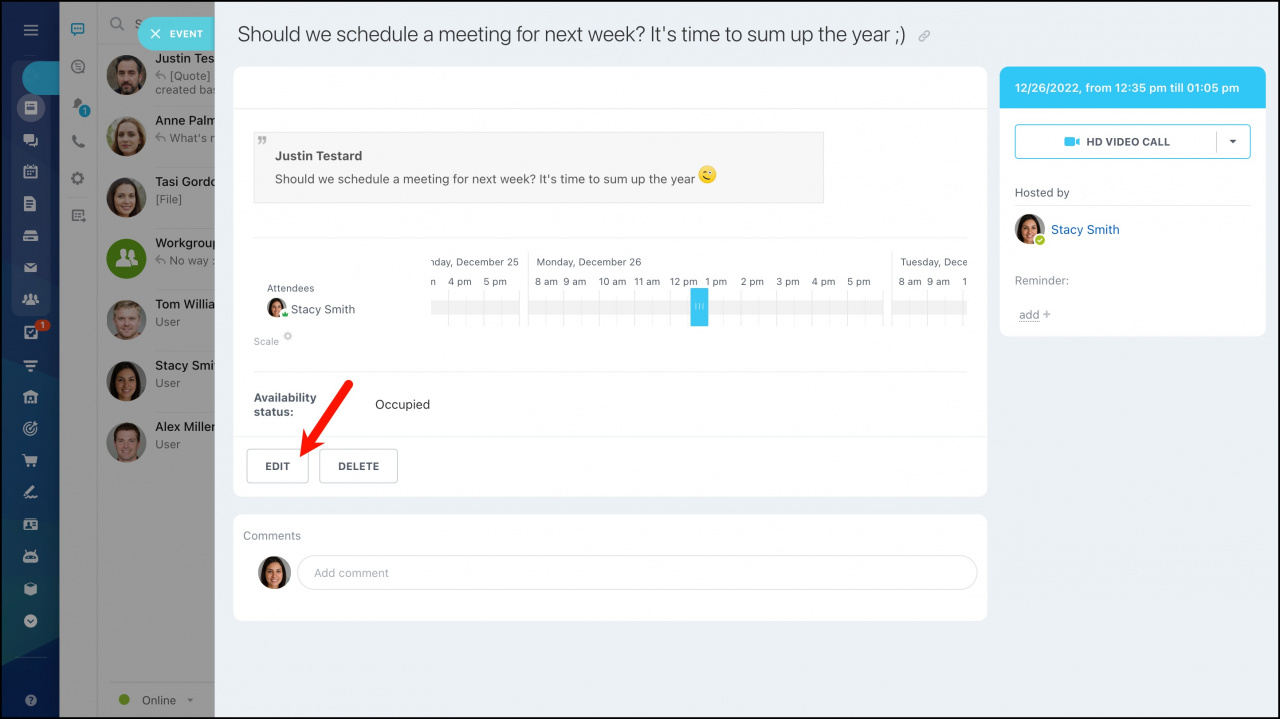 Add more attendees, change date & time, specify the location, etc. Also, you can set a reminder for it.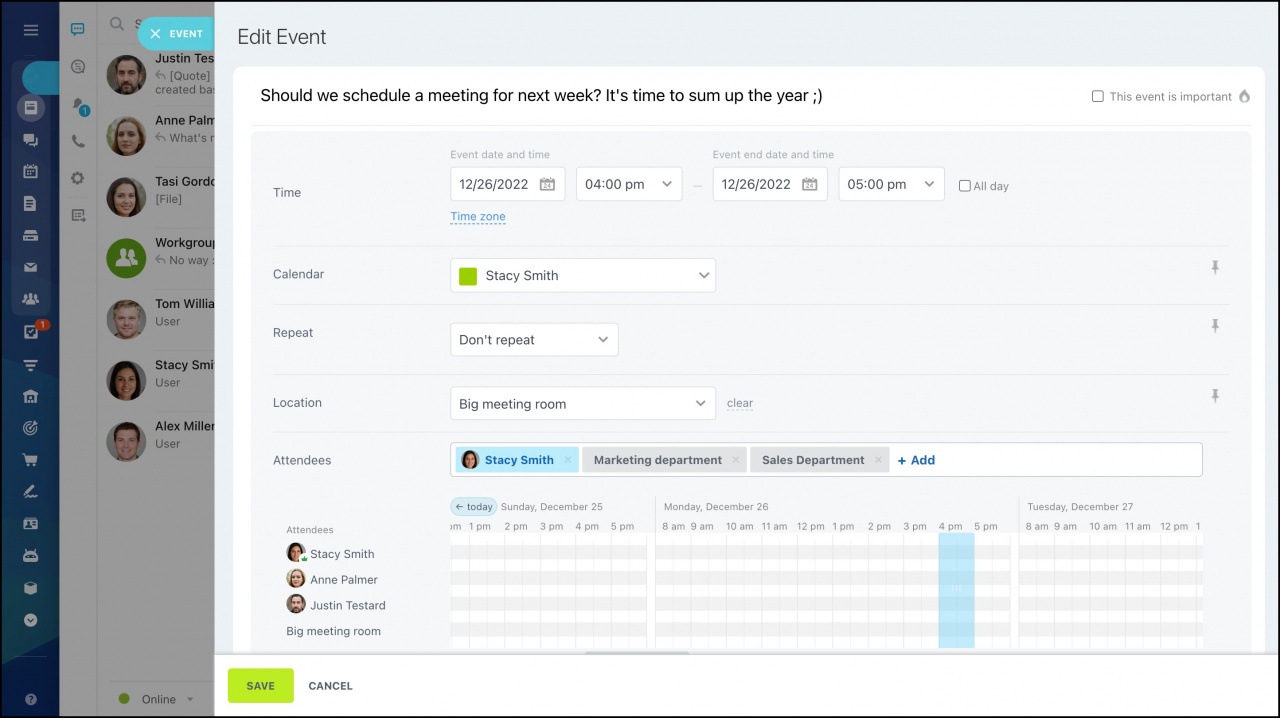 Read also: