If you work with a big number of projects or workgroups, Tags may be exactly what you need. You can easily search for a workgroup by tag with the help of the filter located in the Workgroups section.
Click Add field and tick Tag.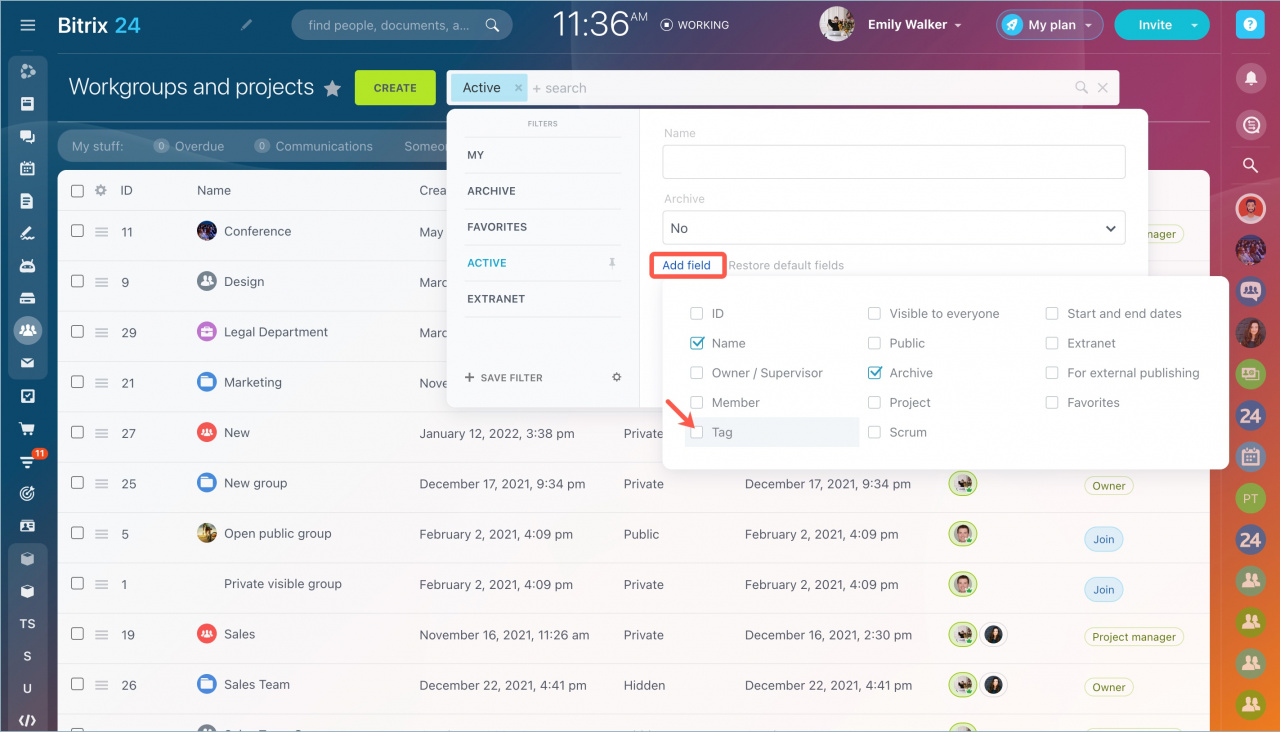 You can add tags to a new workgroup in the workgroup creation form or add them to the existing one. Click the About workgroup button, open the Actions menu and select the Edit Workgroup option.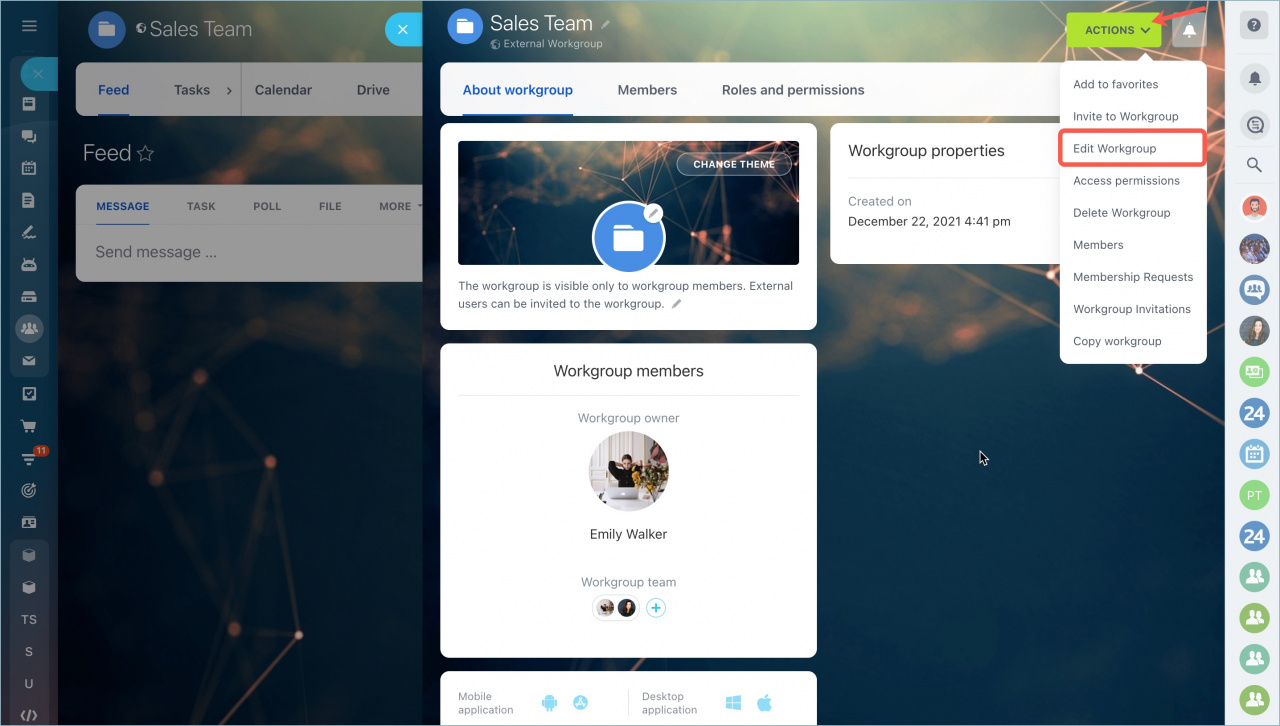 Open the Extended parameters section and find the Tags field. You can add several keywords at once. In this case, the workgroup will appear under each tag you will click on.