We understand that migrating data from Zoho CRM to Bitrix24 can be a complex process. That's why we have developed an app that makes it as simple as possible for you.
Our goal is to provide you with advanced technology that can be controlled with just a few clicks, making your data migration to Bitrix24 a breeze.

With Zoho migration app you can easily import the following items in automatic mode:
Users
Leads
Accounts
Contacts
Deals
Tasks
Events
Calls
Quotes
The best part is that you can install the app anytime, free of charge, just like that. There's no need for any additional setup.
All you have to do is authorize in your Zoho CRM account via the corresponding button in the app interface (US for .com / EU for .eu / IN for .in account).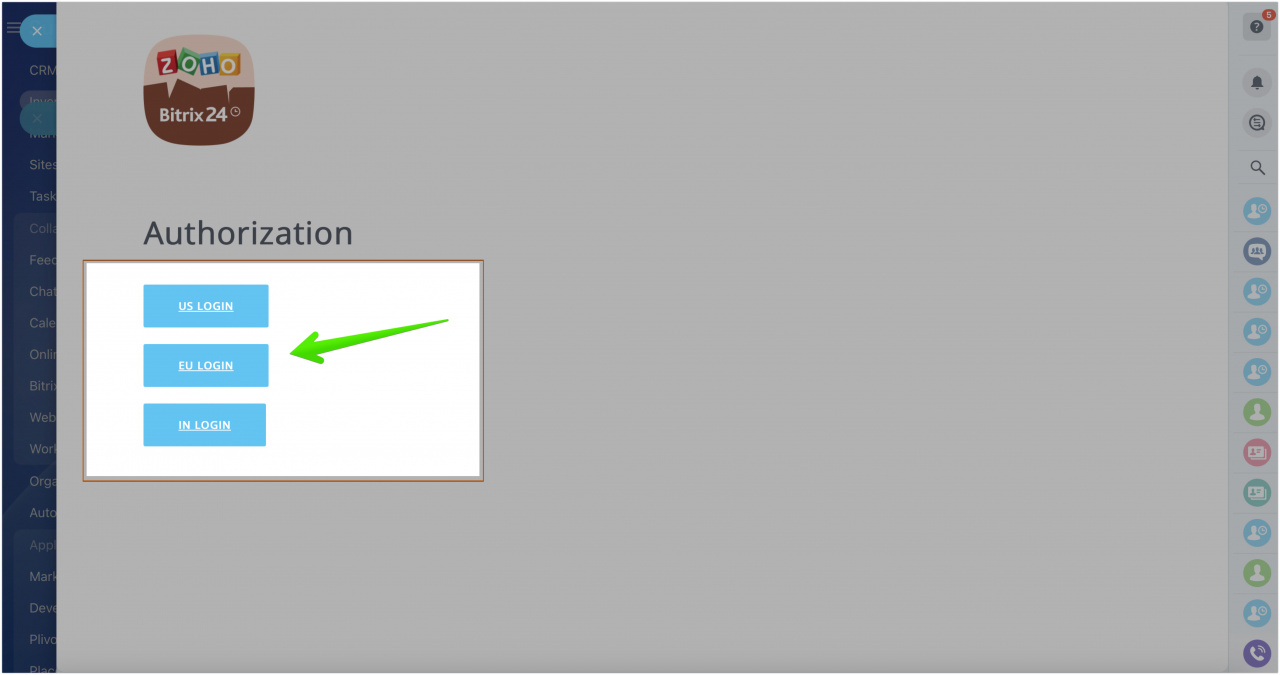 Once you've chosen how you want to log in, you'll be taken to the Zoho login page.
After logging in, you'll be asked to give the app permission to access your CRM data through the API. This is necessary in order to connect your account and import entities to Bitrix24.

The available app permissions will vary depending on whether you're using an organization account connected to the CRM or a personal account.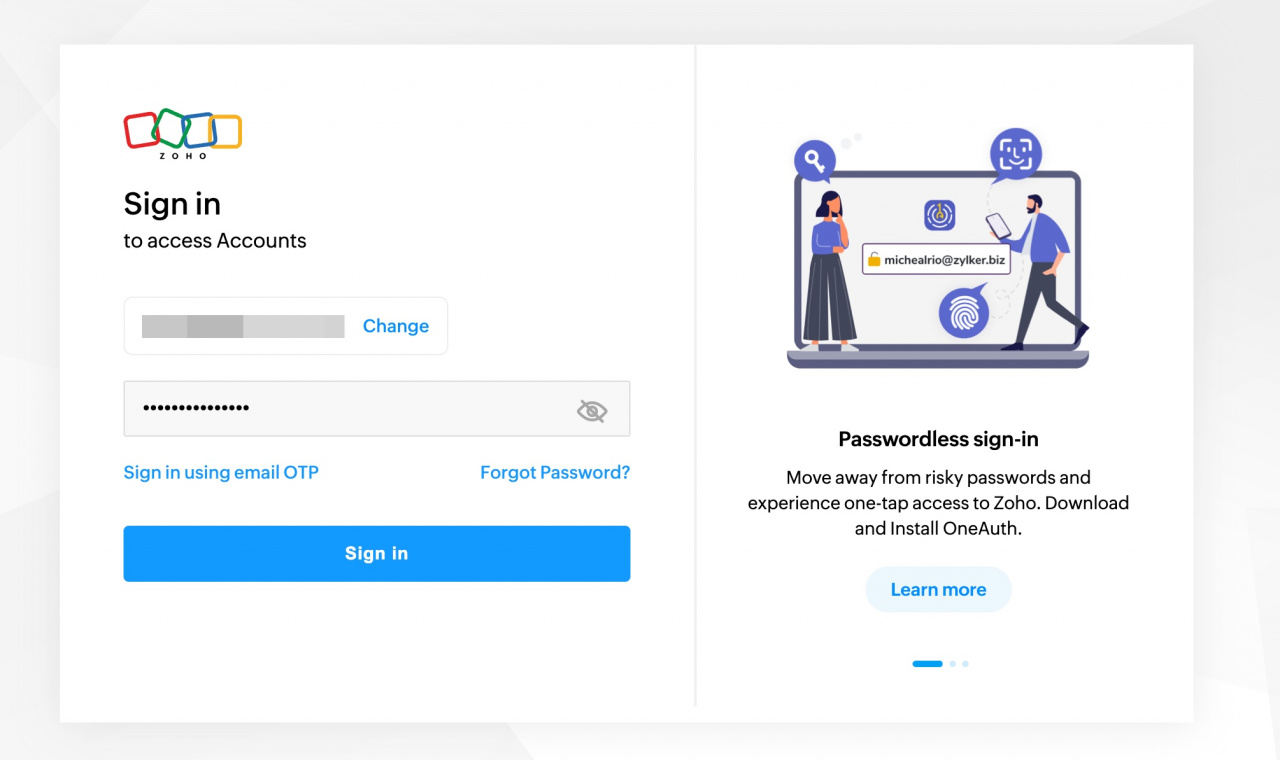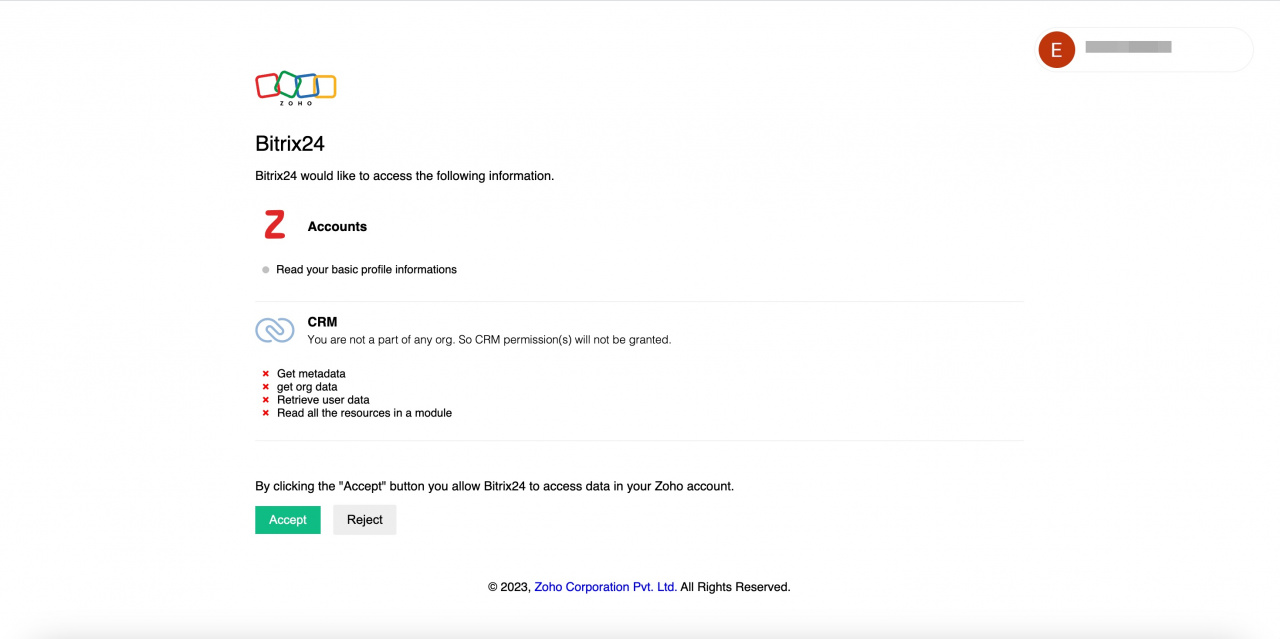 After confirming access, you will be redirected to the Preferences page of the app in your Bitrix24 account. From there, you can easily select the department to which new users should be added, making it simple to organize your team.

Once you're ready, just click on the Import button to start the migration process. The app will automatically import your data in the background, so you can continue working without any interruptions.

If you need any guidance or further information, you can easily access the user manual by clicking on the hyperlink in the upper right corner.
This will provide you with all the necessary instructions to make the most out of the app and ensure a smooth experience.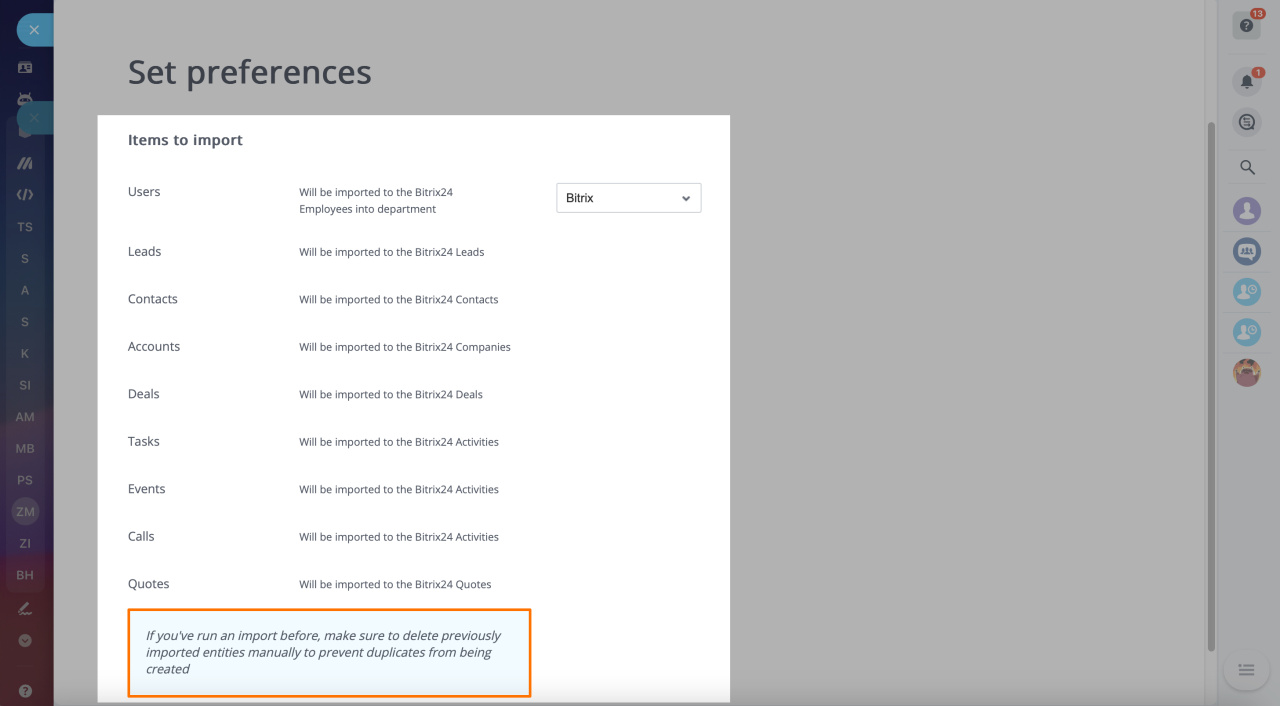 The Zoho migration app is here to help you transfer your data easily. It's designed for one-way transfer, so if you want to start fresh, just make sure to delete any previously imported entities before starting the migration.

We want to make sure you know that once the migration process starts, it can't be paused or stopped unless you uninstall the app and its settings.
If you have any difficulties or doubts about the migration, don't hesitate to reach out to Bitrix24 support team. We're here to assist you every step of the way.
See also: