The Catalog item block allows you to add a detailed product page to your Bitrix24 Online Store website.
You can create a detailed page for a single product using the Catalog item block. If you need to create a detailed page for all products in your commercial catalog, use Clothing and Fashion template.
Click Add Block > Online Store > Catalog item.
Block configuration
To configure block, click Edit.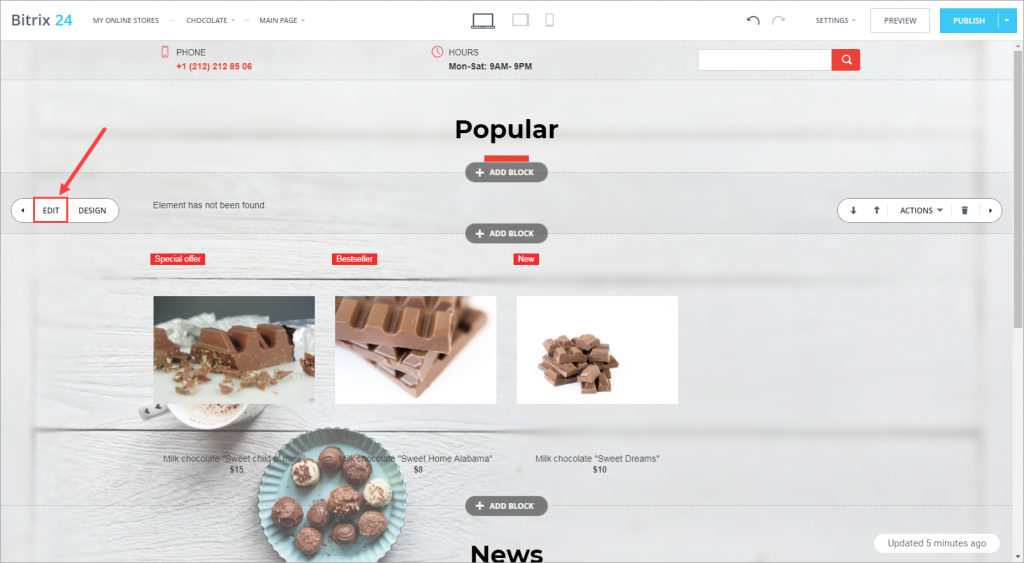 Next settings are available: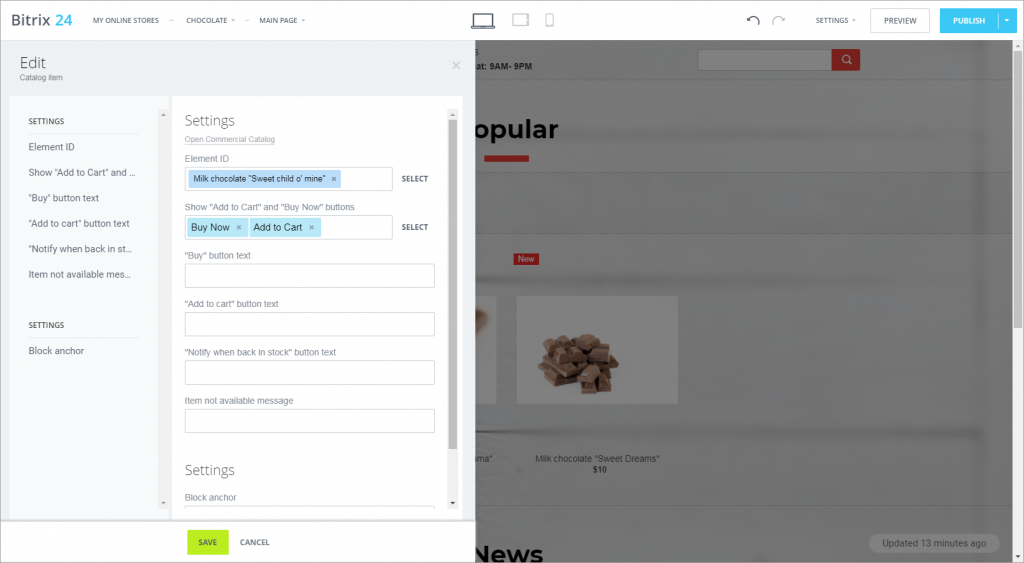 Element ID - select the product that will be displayed in this block.
Show "Add to Cart" and "Buy Now" buttons - select buttons that will be placed in this block.
"Buy" button text, "Add to Cart" button text, "Notify when back in stock" button text - you can enter your custom text for these buttons.
Item not available message - your customer will see this message if you run out of this product.
Block anchor - the anchor text that is used to create the link to the block.
Design and Settings
Click the Design button.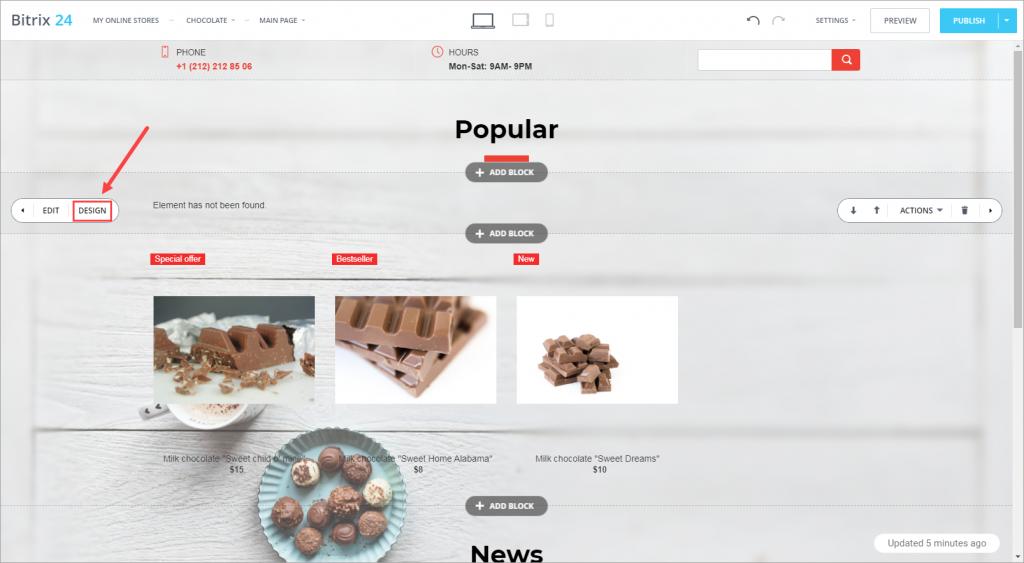 Here you can configure not only style settings but also view settings.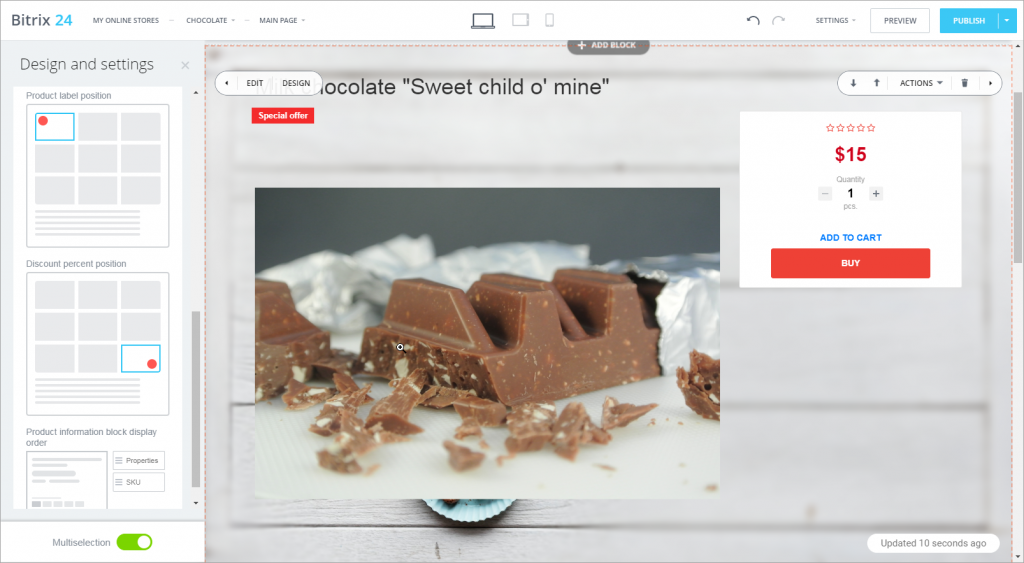 Properties - here you can select product properties that will be displayed in the block (manufacturer, material, etc.).
Product label position and Discount percent position - specify where product label and discount percent will be displayed.
Product information block display order - specify the order of blocks with information about the product.
Done! You've created a detailed product page.