If you sell products via Instagram, you can import these products to Bitrix24 Online Store easily.
Please note: this article is about product import. Information about sales volume on Instagram is not sent to Bitrix24.
How it works
Create a new online store and select the Instagram Store template.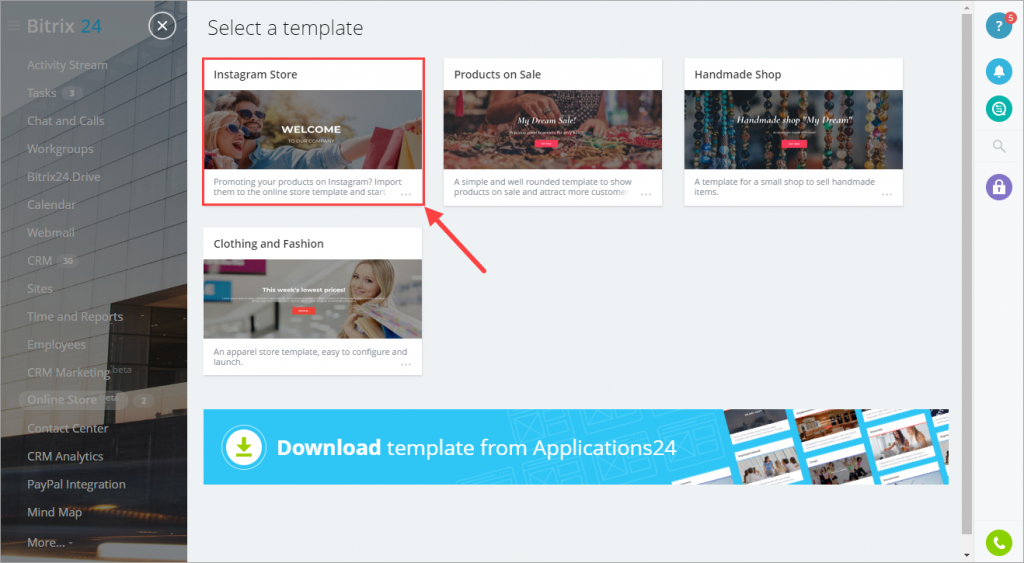 Select a color theme and log in to your Facebook account connected with the Instagram account.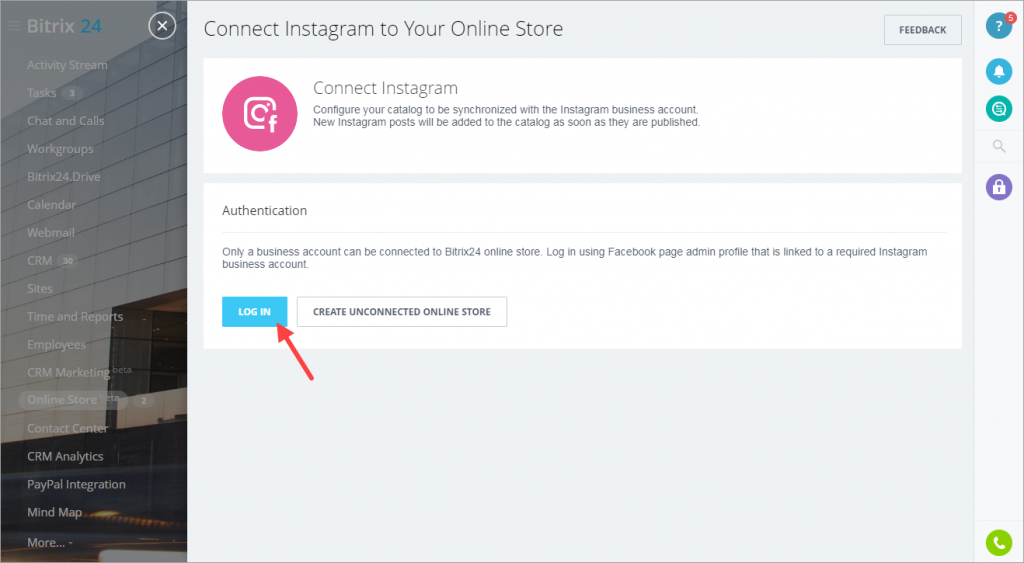 Select an Instagram Business Account and click Connect.
Select posts to import.
Each post is imported as a separate product.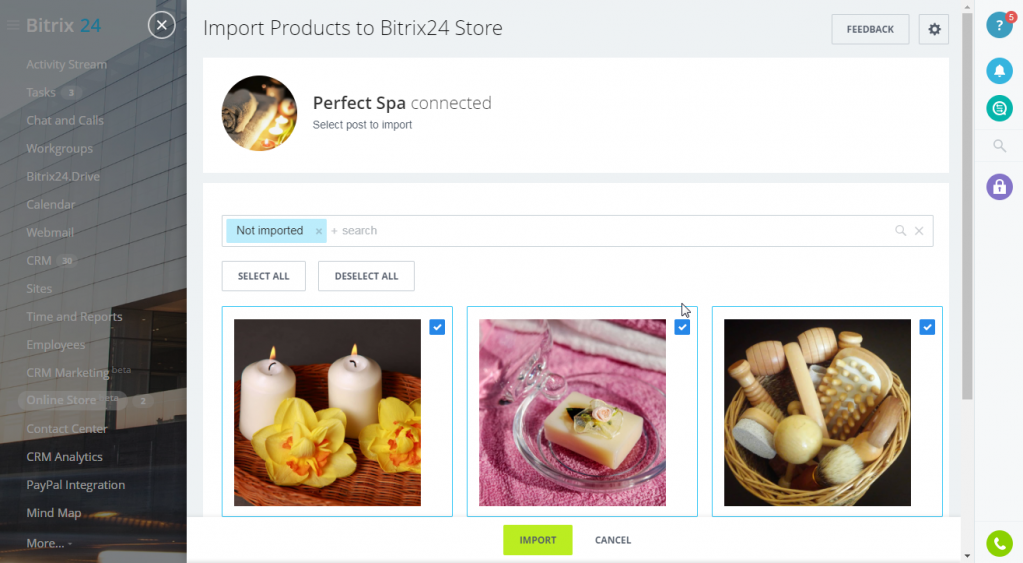 Then you need to specify prices.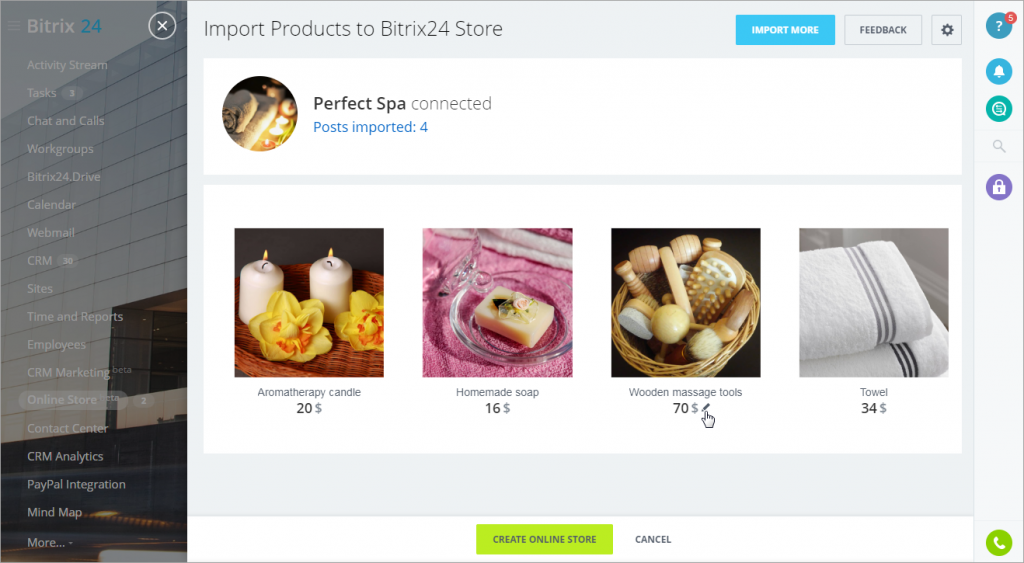 Instagram post description is used as a product name. You can modify it when importing posts if needed.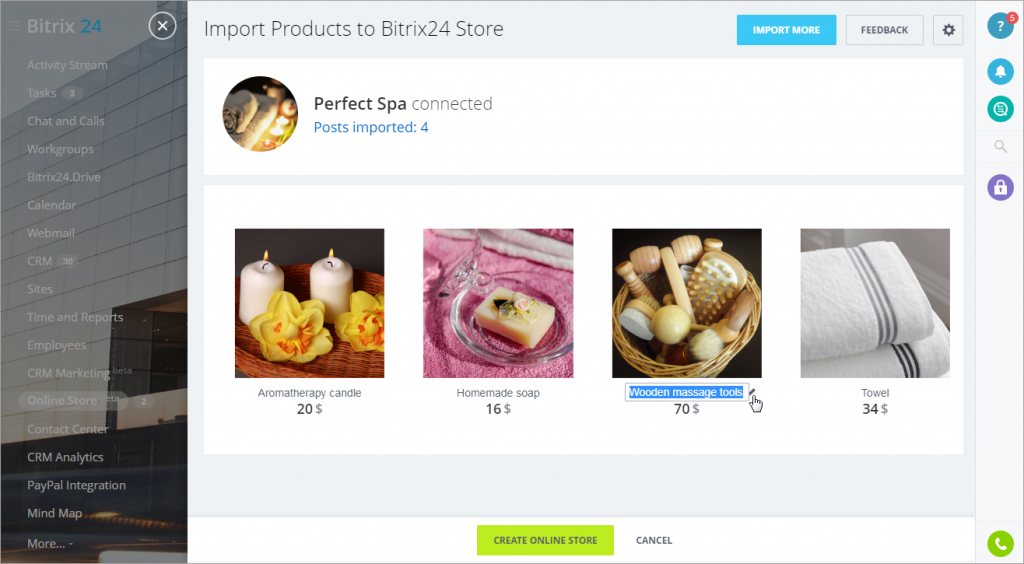 Click Create online store.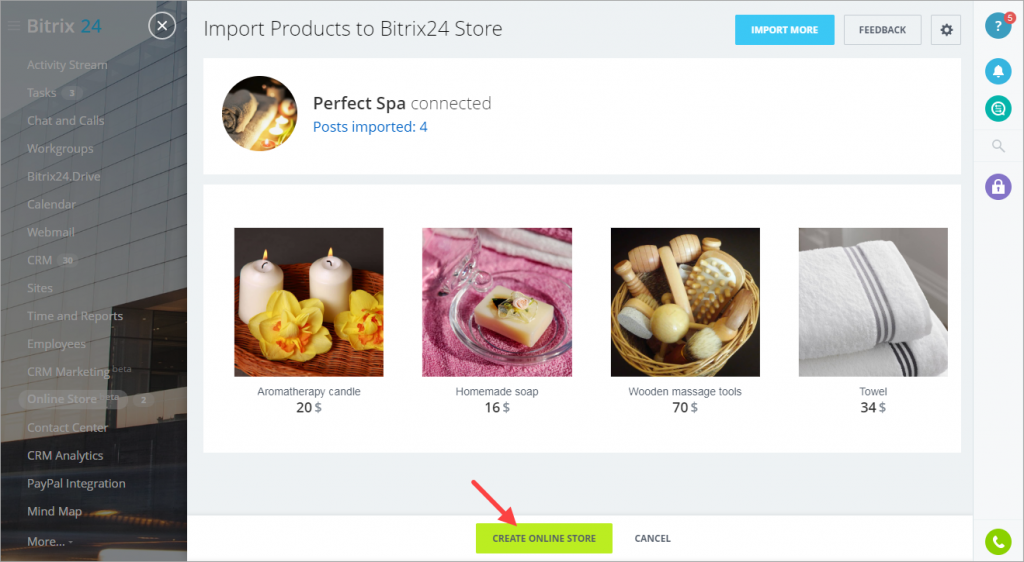 All the imported posts are added to the commercial catalog and to the Bitrix24 Online Store page. When you're ready to start selling these products, just publish the online store.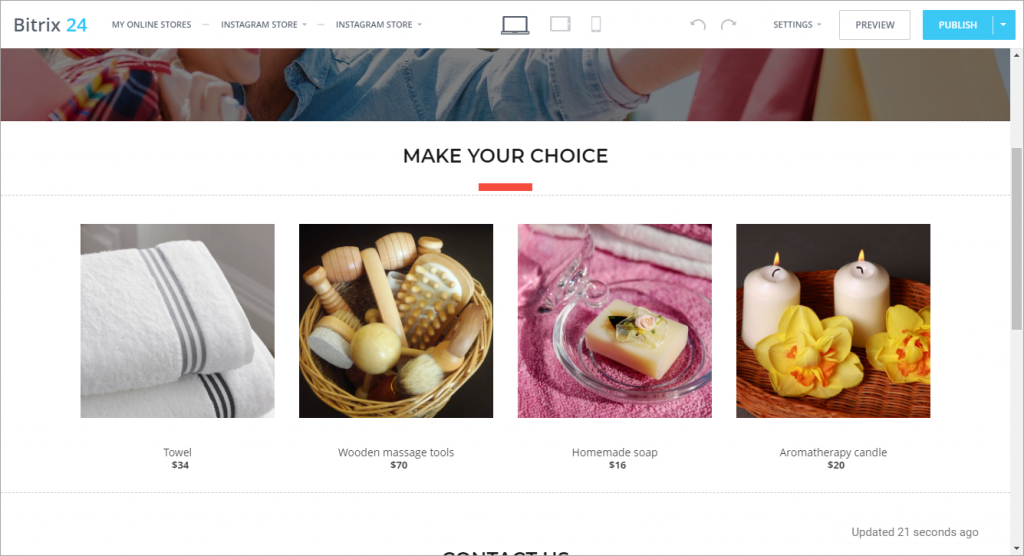 Also, you can view these products in the commercial catalog section.
Import new posts to Online Store
Once you add a new post to the connected Instagram account, you get a notification in your Bitrix24. Click Import to import new posts.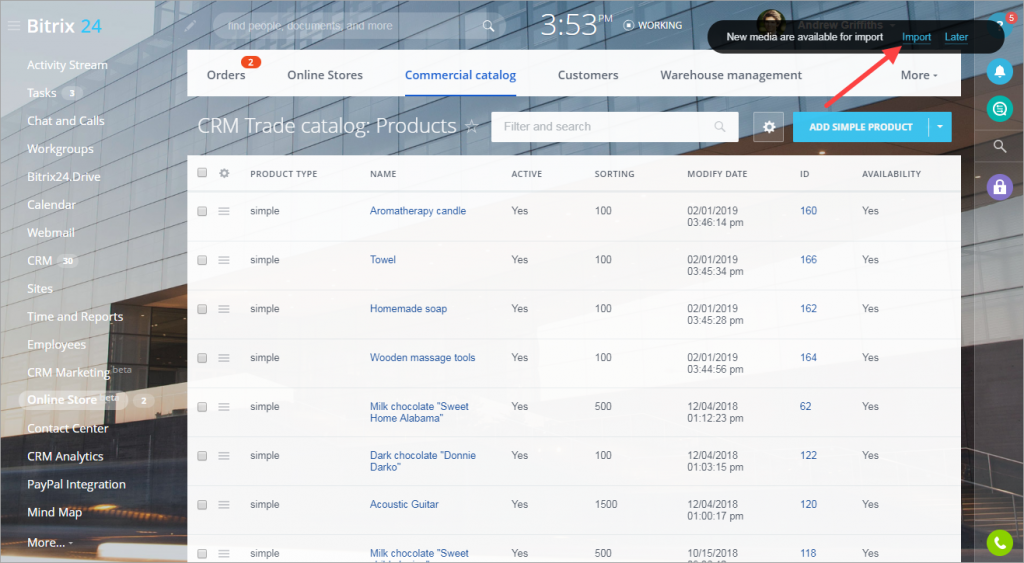 Select posts to import and these posts will be imported as products.