Clients can contact you many times. In this case, there will be several deals linked to one contact. In Bitrix24, such deals are divided into two groups: repeat inquiries and repeat deals.
Repeat inquiries
For example, a client has contacted your company several times but hasn't bought anything. You have converted repeat leads to deals, but none of these deals have been won.
All these deals are treated as Repeat inquiries.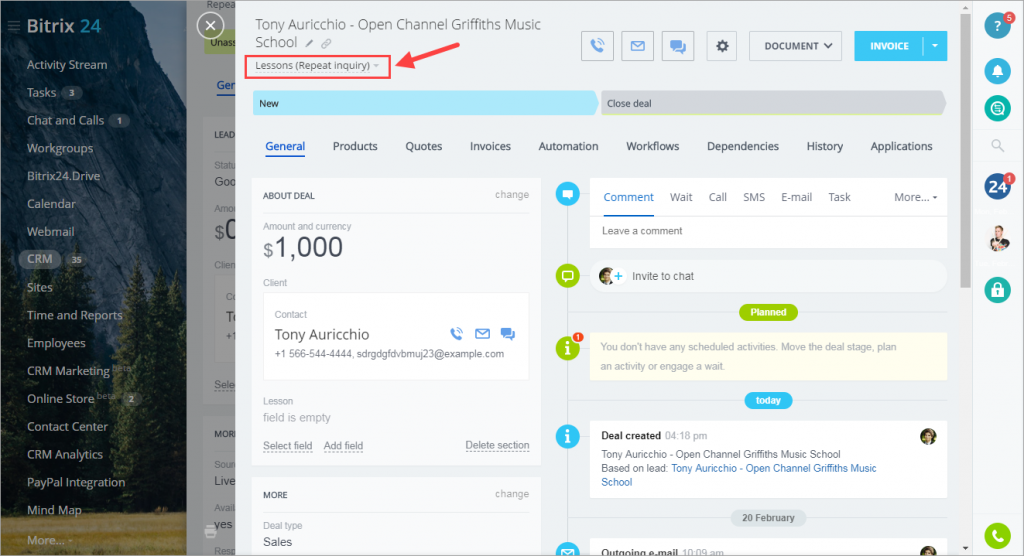 Repeat deals
When the client has finally bought something from you, you successfully close the deal. All this client's deals that will be created in the future, will be marked as Repeat deals.