You can rent a number, but also you can connect your SIP PBX - office or cloud. All inbound calls are free.
But to make outgoing calls or forward calls using your SIP PBX, you need to purchase a SIP connector. SIP connector is not a device, it's a special module that helps to make outgoing calls and forward calls using your PBX.
How to connect
To rent a SIP-connector, go to the Telephony section > Connection, select SIP-connector from the menu and click Connect.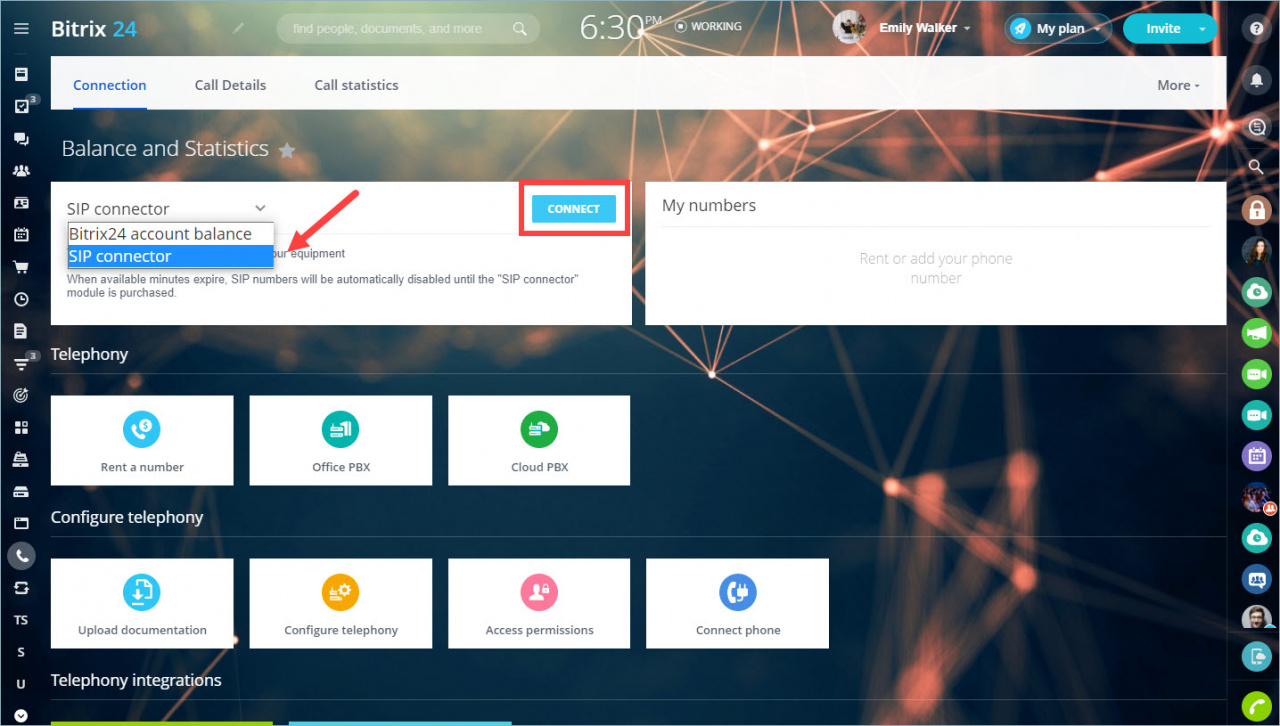 SIP-connector can be rented for 1 month.
Then you need to configure SIP-PBX - Office or Cloud.
SIP connector features:
You have 60 free minutes to test and configure your equipment before purchasing SIP connector. We recommend to use these free minutes to be sure that your connection works correctly. Read more in the article - Test the SIP connection.


When you run out of free minutes, you need to buy a SIP connector to be able to make outgoing calls using your PBX.


You can always check how many free minutes you have in Telephony > Connection section.


To buy a SIP connector, click Telephony > Connection > Cloud PBX or Office PBX > Buy SIP connector.


You don't need to buy a SIP connector to get inbound calls.


Outbound calls are charged by your PBX provider.


You can buy a SIP connector for $49/mo.
Important:
You need to buy only one SIP-connector, no matter how many SIP PBXs you need to connect.
SIP-connector needs to be purchased separately and is not related to Telephony balance.