Open Channels update is out now! In this article, you can find a description of the main changes.
Responsible persons' queue
Now there is only one option to check the agent availability - you need to enable the Check that an agent is online when routing enquiries option.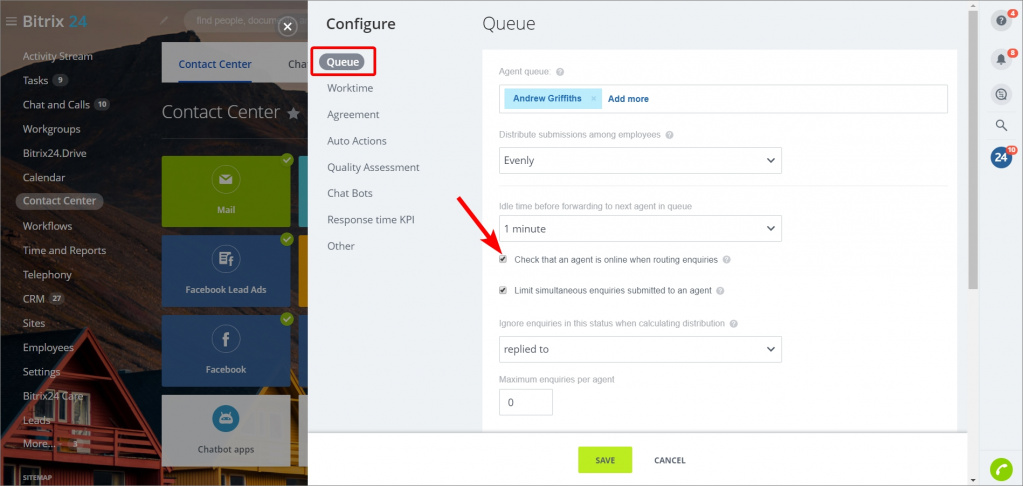 When this option is enabled, the system checks:
If an agent is not dismissed;
If an agent is not on vacation;
If an agent has started his/her workday (if the time management and work reports option is enabled) or is online in Bitrix24.
You can disable this option if needed. In this case, enquiries routing won't be limited.
Vacation, end of workday
The enquiries processing has been changed if the agent is on vacation or has finished his/her workday.
Now when the agent is not available, processed and unprocessed enquiries or waiting for the agent's response will be assigned to the other agent in the queue.
Conversations waiting for the client's response will not be assigned to the other agent in the queue until the client sends a message or this conversation is auto-closed.
Notifications in chat
We have extended notifications in chats. If the conversation has been assigned or redirected to the other agent, these data will be reflected in the chat history.
Lock as mine
Click the Lock as mine button.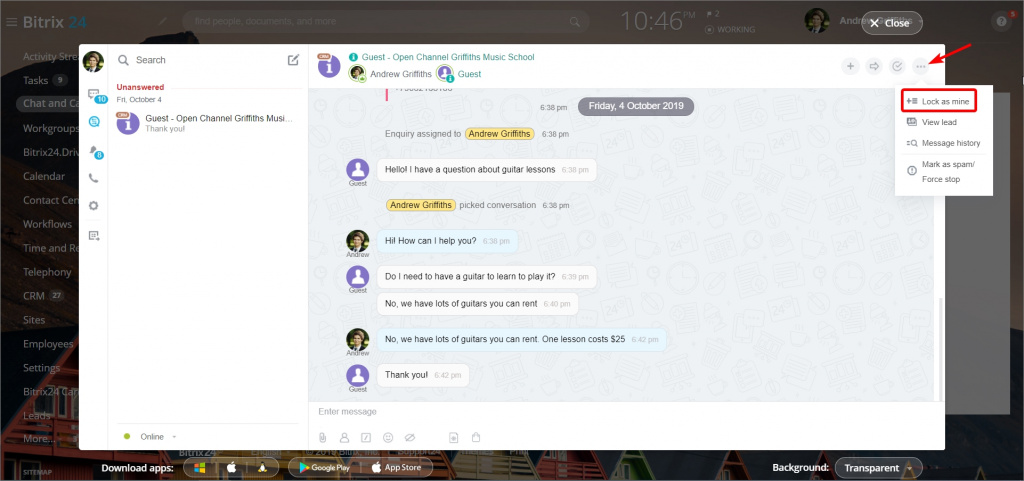 The Lock as mine option postpones the conversation auto-close time for a week and locks this conversation as yours. Neither the end of the workday nor the start of vacation will cause assigning to the other agent in the queue. You can only delete the enquiry from the queue and dismiss the agent.
We hope you will like these updates and they will boost your efficiency!