Push notifications are short messages that pop up on a mobile device.
Push notifications are shown on the lock screen of your device or when working in the mobile app.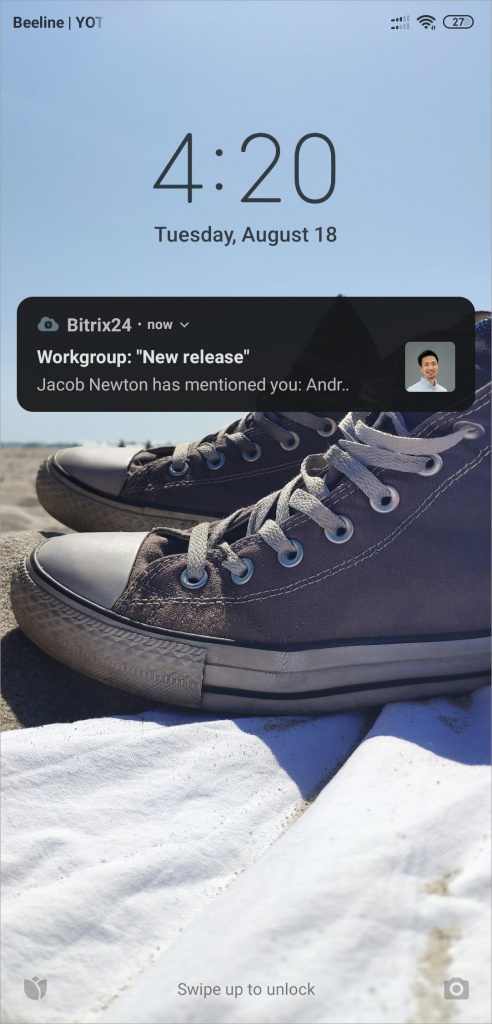 If you tap the push notification, you'll be redirected to the Bitrix24 mobile app tool or section that is mentioned in the notification.
Enable push notifications
Launch the Bitrix24 Mobile app > tap the Menu button at the bottom right corner > Settings > Notifications > enable the Allow notifications option.
You can also enable the Use Smart Filter option. You won't receive notifications when using the web version of Bitrix24 or the Desktop app.
Then, you need to click your profile button at the top right corner of your Bitrix24 > Configure notifications.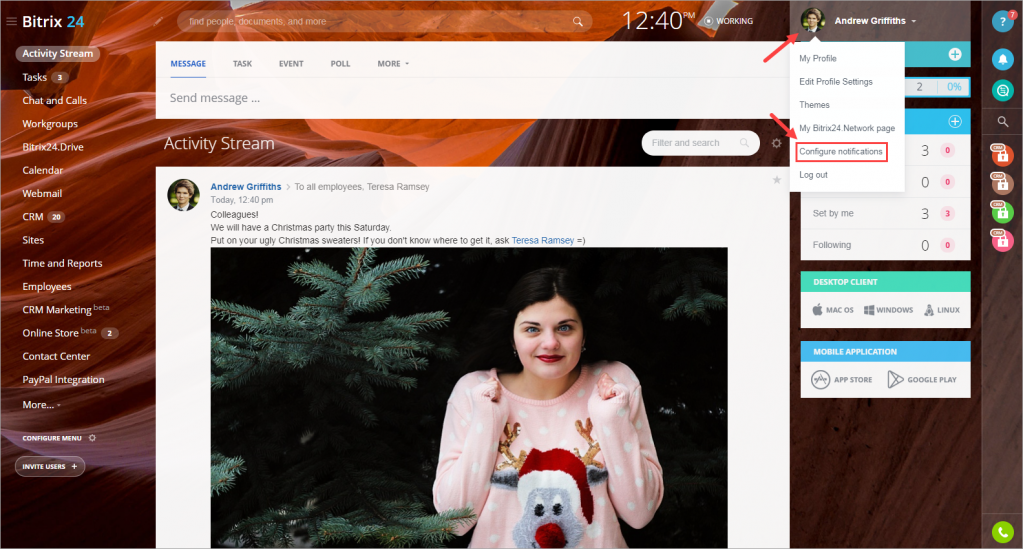 Enable the Push notifications (mobile app) option.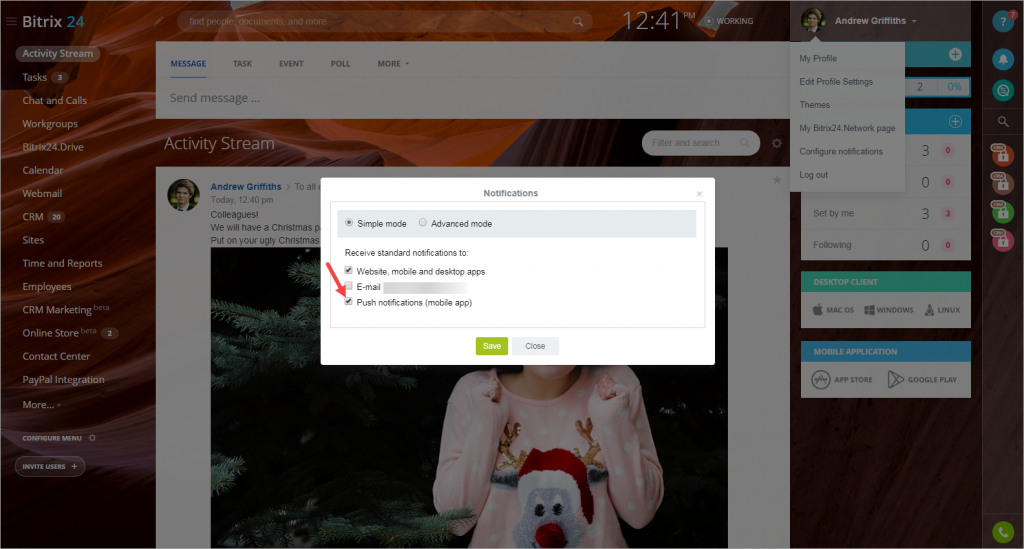 You can configure push notifications for particular options and tools in Advanced mode.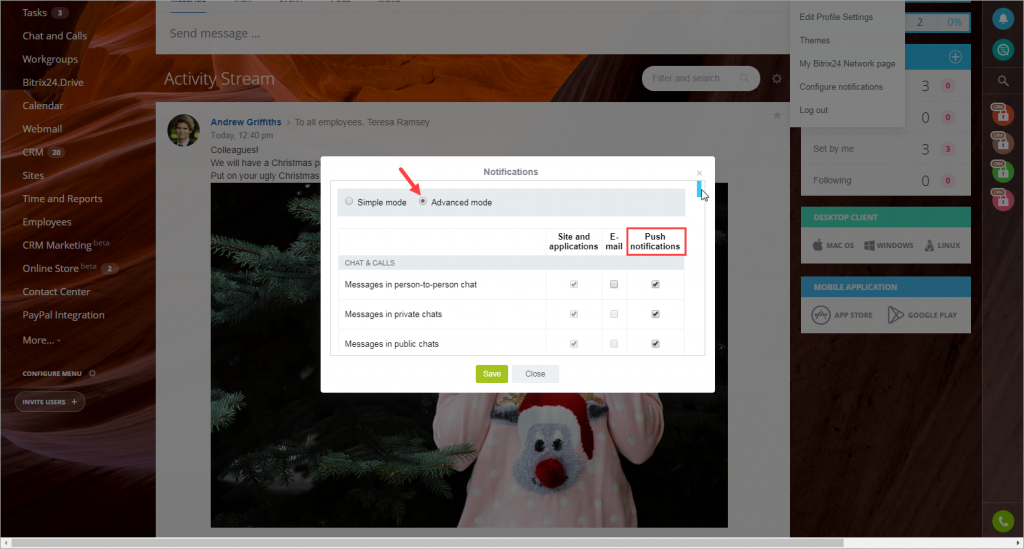 If you have several Bitrix24 accounts, you need to enable push notifications separately for each of your Bitrix24 accounts.