To have all your meetings and calendar events in one place, synchronize your Bitrix24 calendar with your Android device calendar.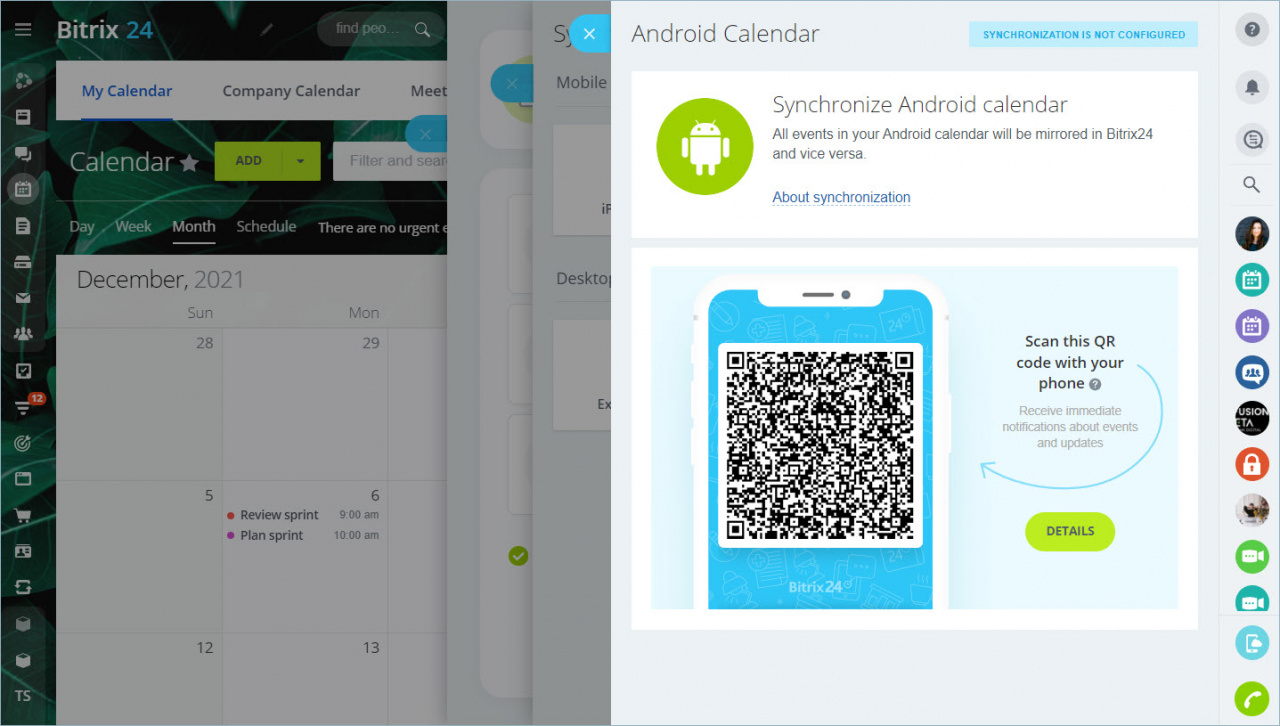 After syncing your Android device, all current events will be synced across both calendars. If you create an event in one calendar, then it will appear in the other.
Synchronize calendar using the QR code
Go to the Calendar section > click the Synchronize calendar button.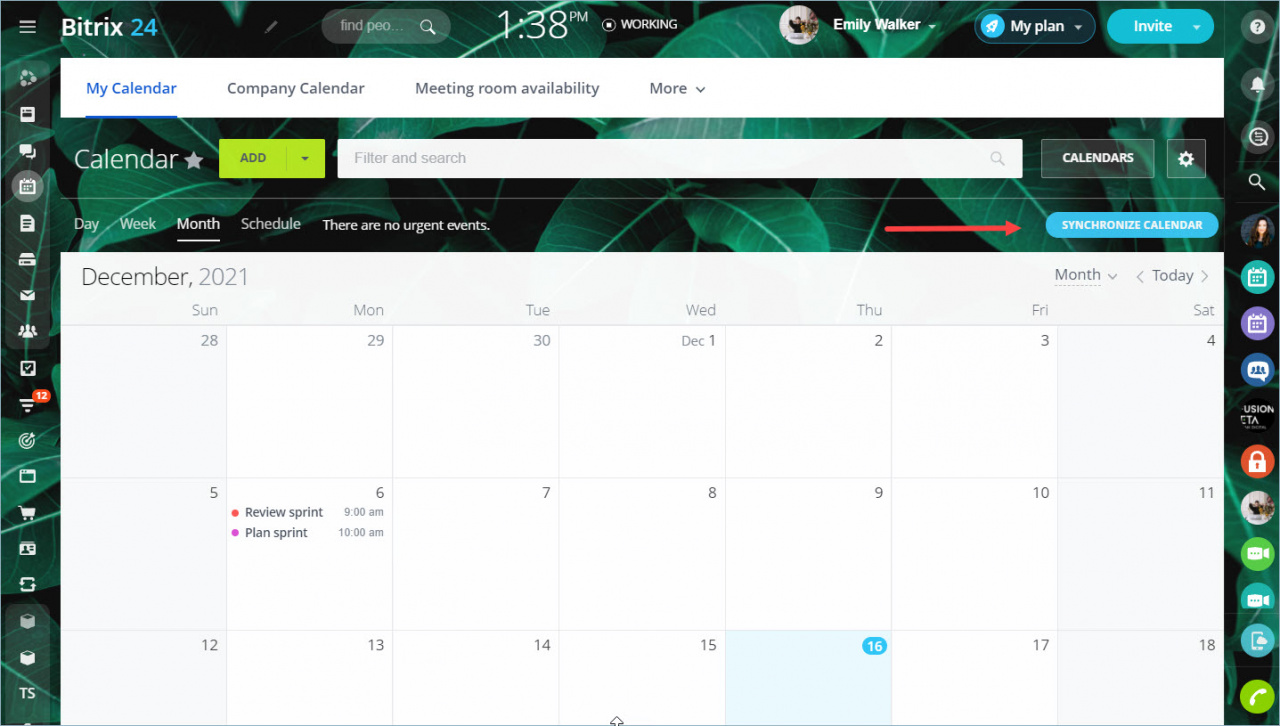 Click Connect other calendars.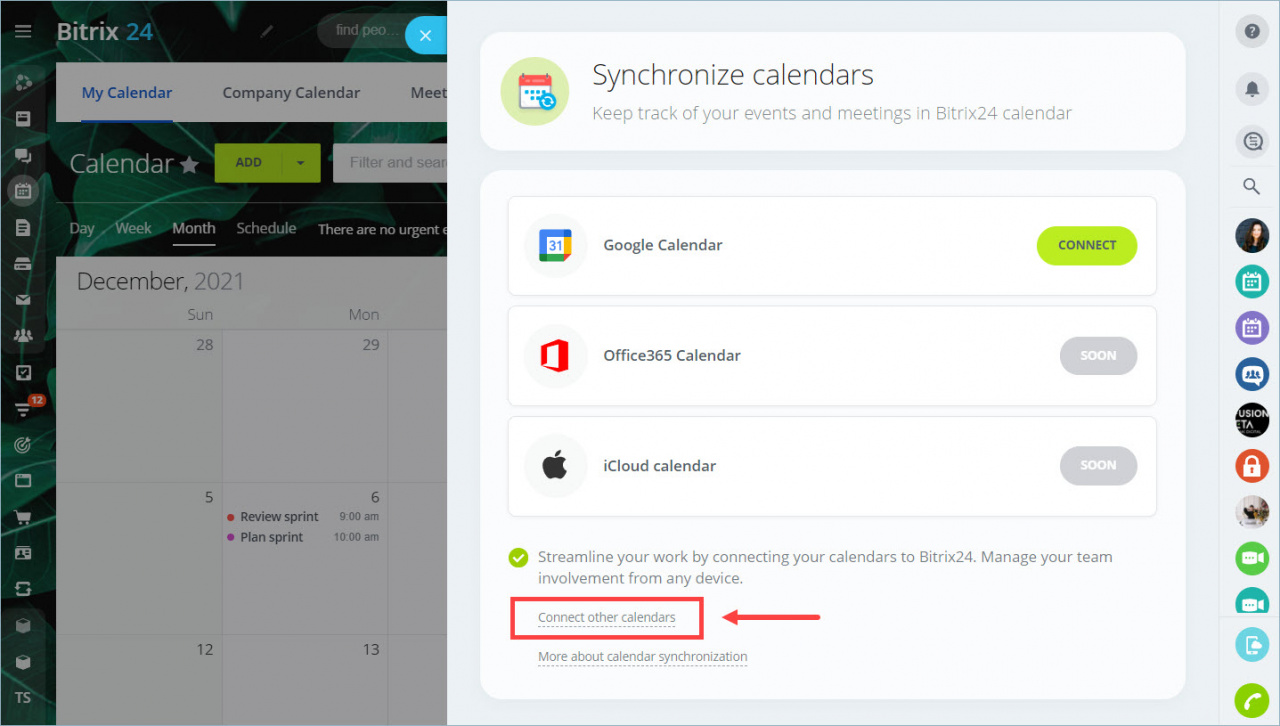 Select the Android Calendar option.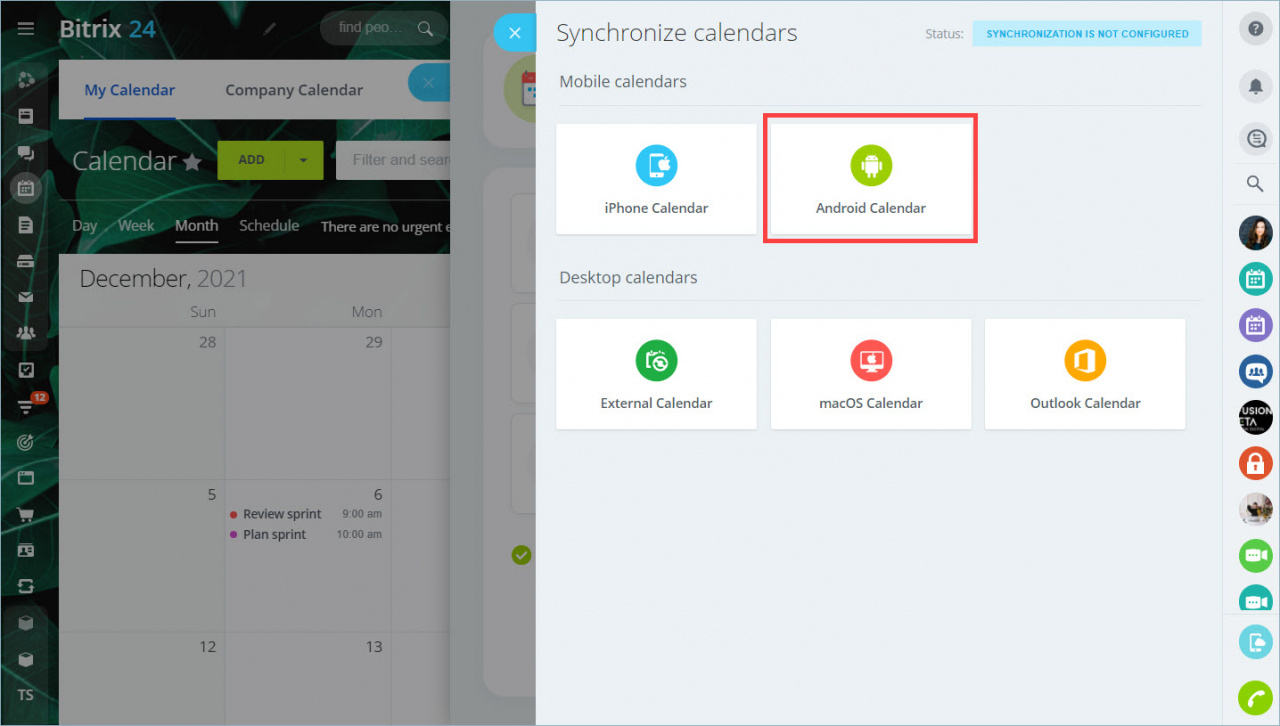 Scan the QR code of your calendar with your camera.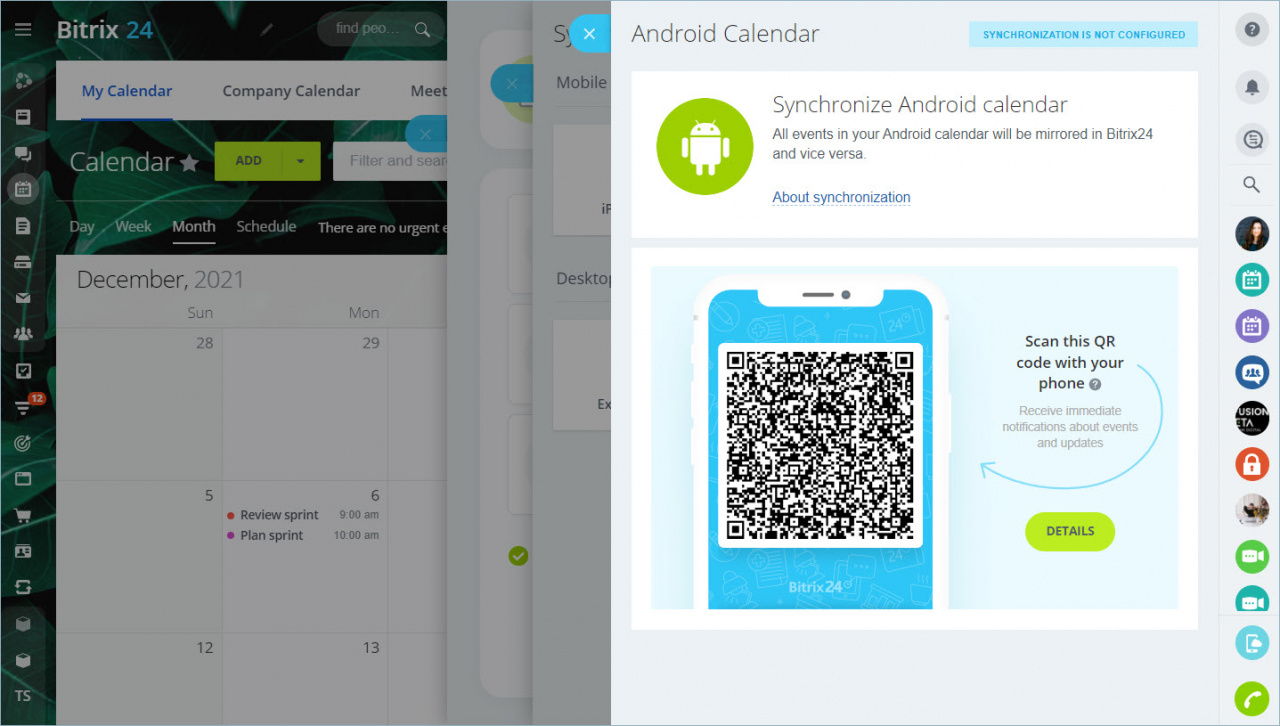 For some Android devices, a special app is needed for scanning the QR code. In this case, you need to download it from Google Play.
Done! The profile authorization on Android devices is automatic. You don't have to do anything except scanning the QR code. If, for some reason, calendars have not been synced, scan the QR code again. Before scanning, make sure to close the slider with a code and open it again. This will generate the new QR code.
If the calendar synchronization doesn't work on the Xiaomi device
If you have problems with calendar synchronization on the Xiaomi device, follow the next steps: go to the
Settings
>
Apps
>
Manage apps
>
Bitrix24
.
Enable the Autostart and go to the App permissions section: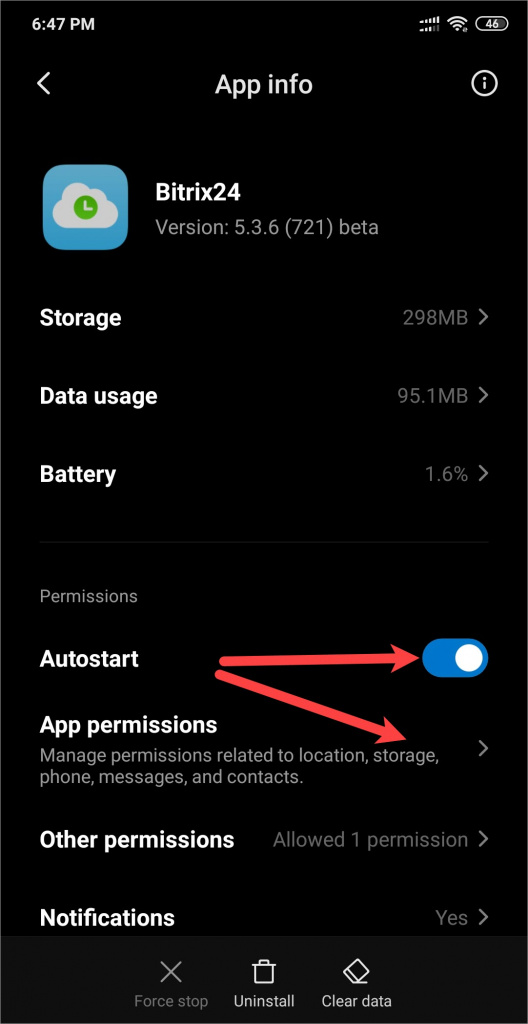 Allow the app to access Calendar and Contacts.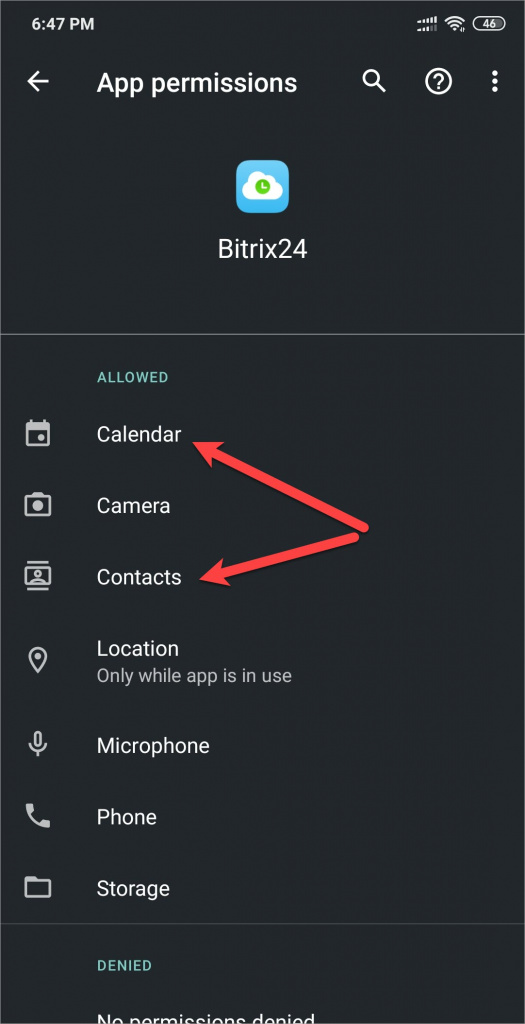 Go back to Settings. Tap Accounts & sync > Bitrix24 > More > Sync now.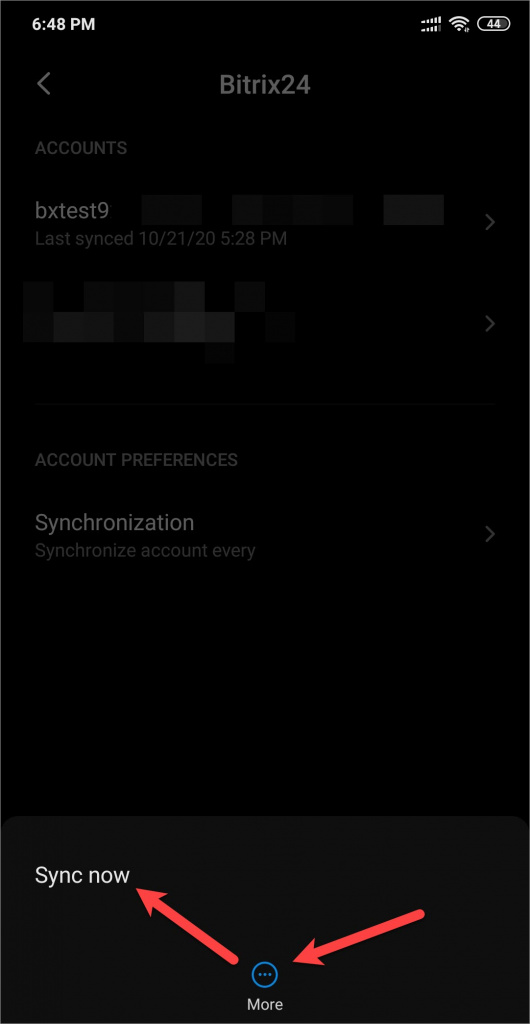 Done! Calendars are now synchronized.
Sync calendar manually
That's it! Your Bitrix24 calendar is now available on your mobile. All events will become synchronized automatically.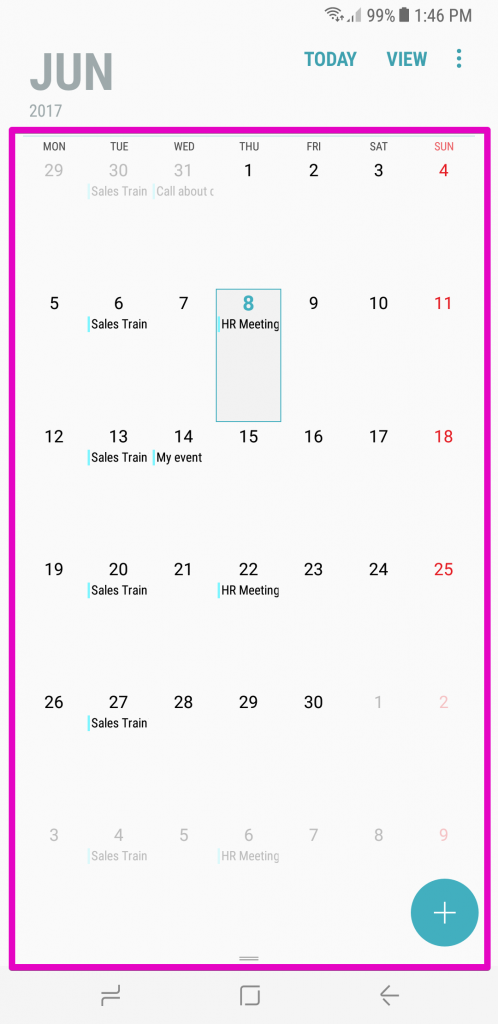 Synchronization status
When the Android calendar is connected, the status is changed automatically.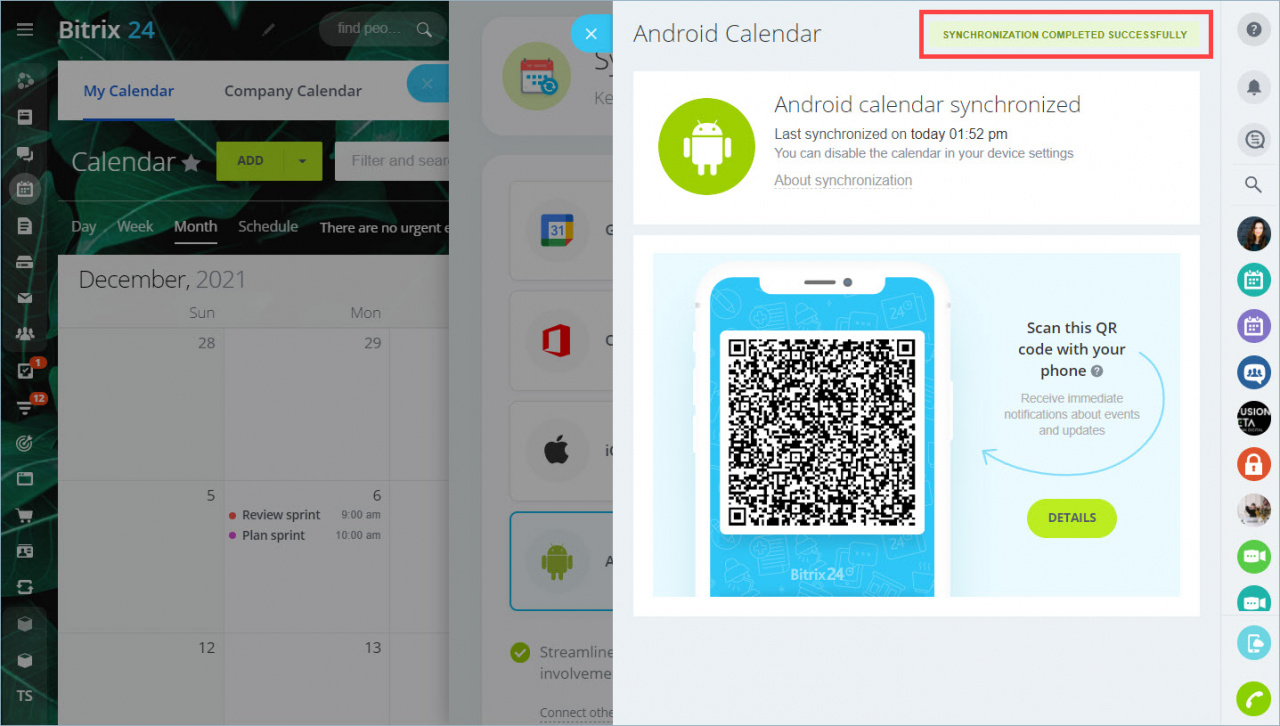 If you hover over the status, the information about the latest synchronization is displayed.
If you get an error when clicking the Update button (for example, due to the passcode has been changed), we recommend reconnecting the calendar.
How to disable the calendar synchronization
You can disable the calendar synchronization on your mobile device. Go to the Settings section > Accounts > select the profile of your calendar > delete it.
Events from the calendar will no longer be displayed, but the synchronization status will remain the same for another 7 days.
Read also: