Bitrix24 calendars can be exported and viewed in third-party applications.
To get the export link, go to the Calendar section and click the Calendars button.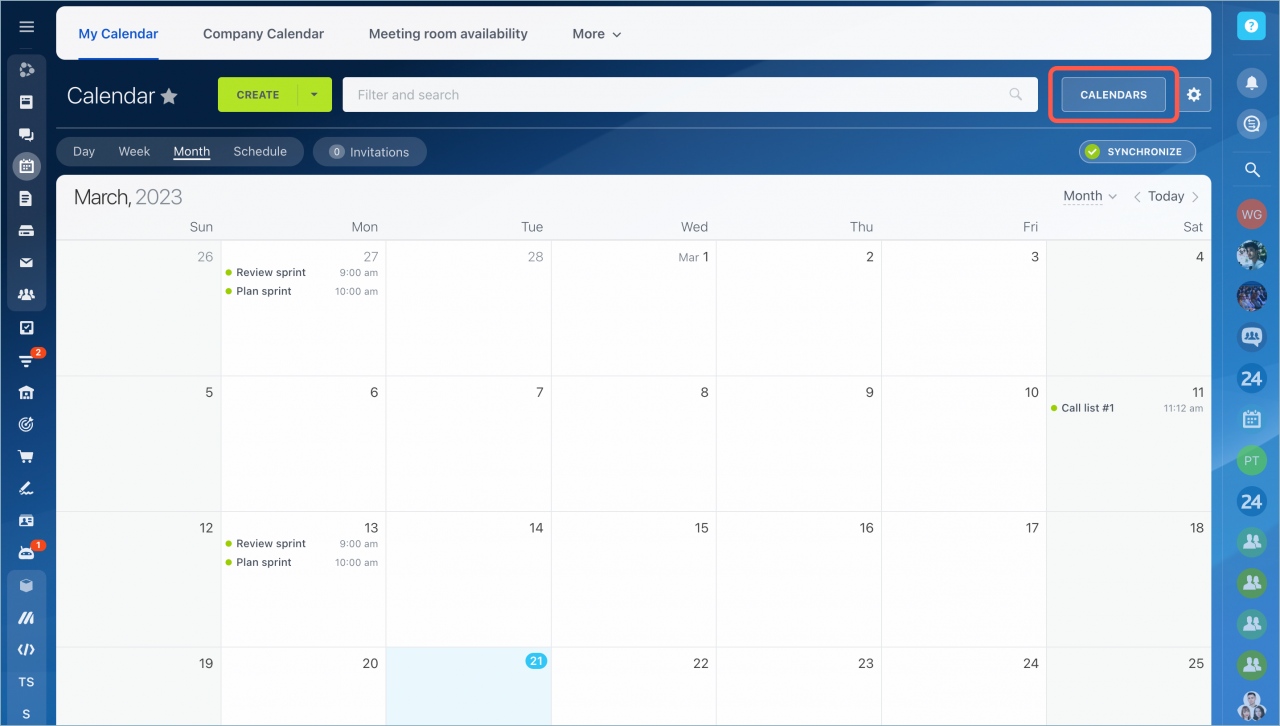 Click the menu button next to the calendar name and select Export (iCal).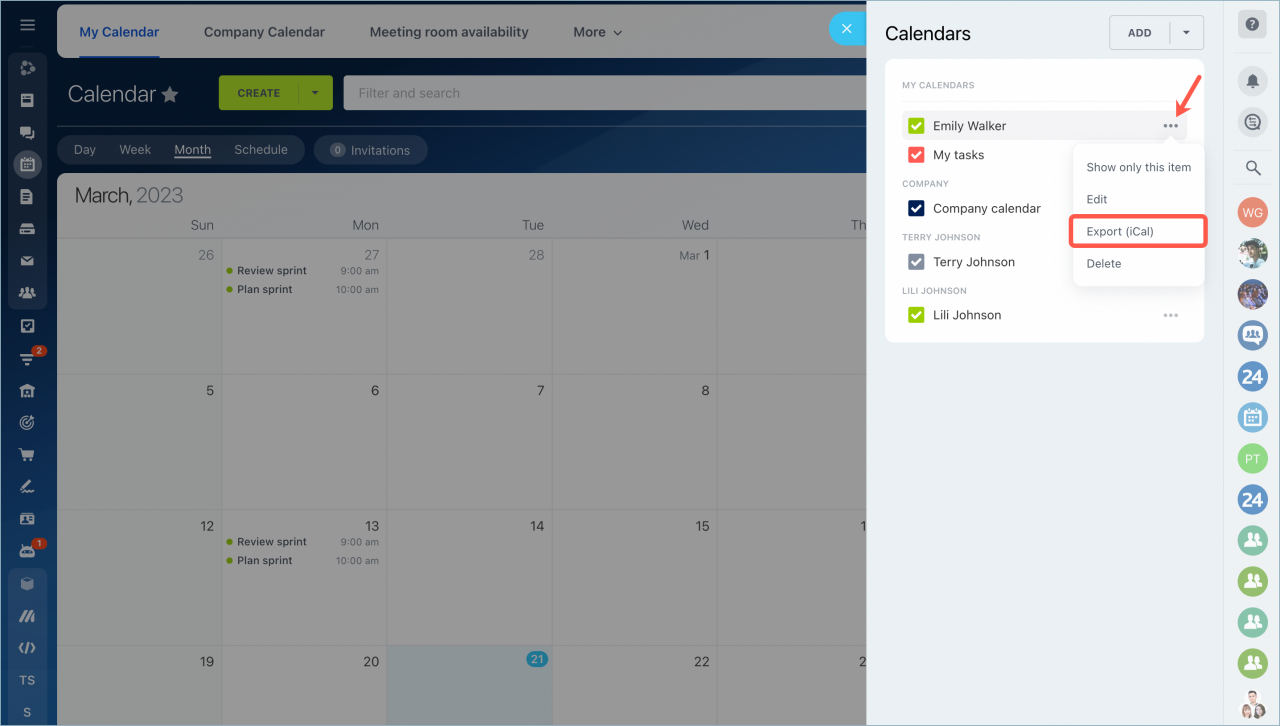 Copy the export link.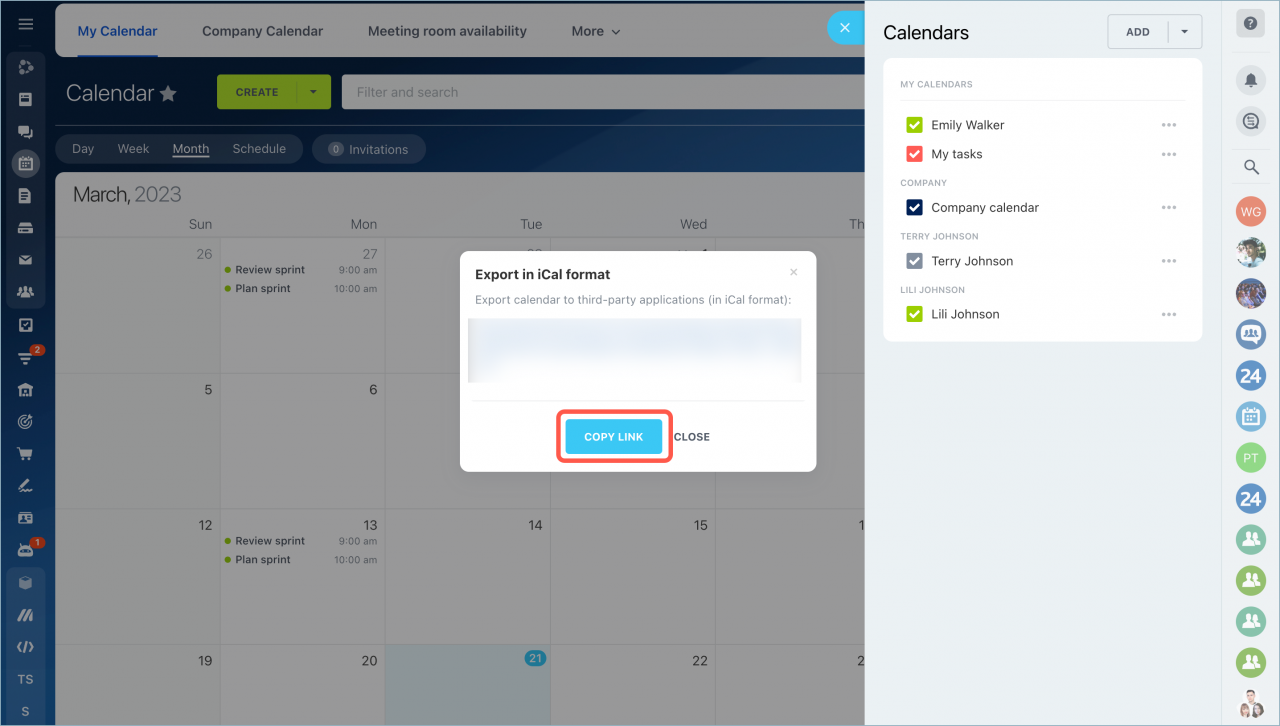 Go to the settings of the third-party application and paste this link. After connecting the Bitrix24 calendar to the third-party application, all existing events from your calendar will be exported to the third-party application.
Calendar export and calendar synchronization are different. New events created after export are not added to the third-party calendar.
Read more about calendar synchronization: