After connecting the mailbox to Bitrix24.Mail, you'll get access to the additional mailbox settings, to contacts, adding the signature, configuring blacklist.
Click the cogwheel button > select one of the available options.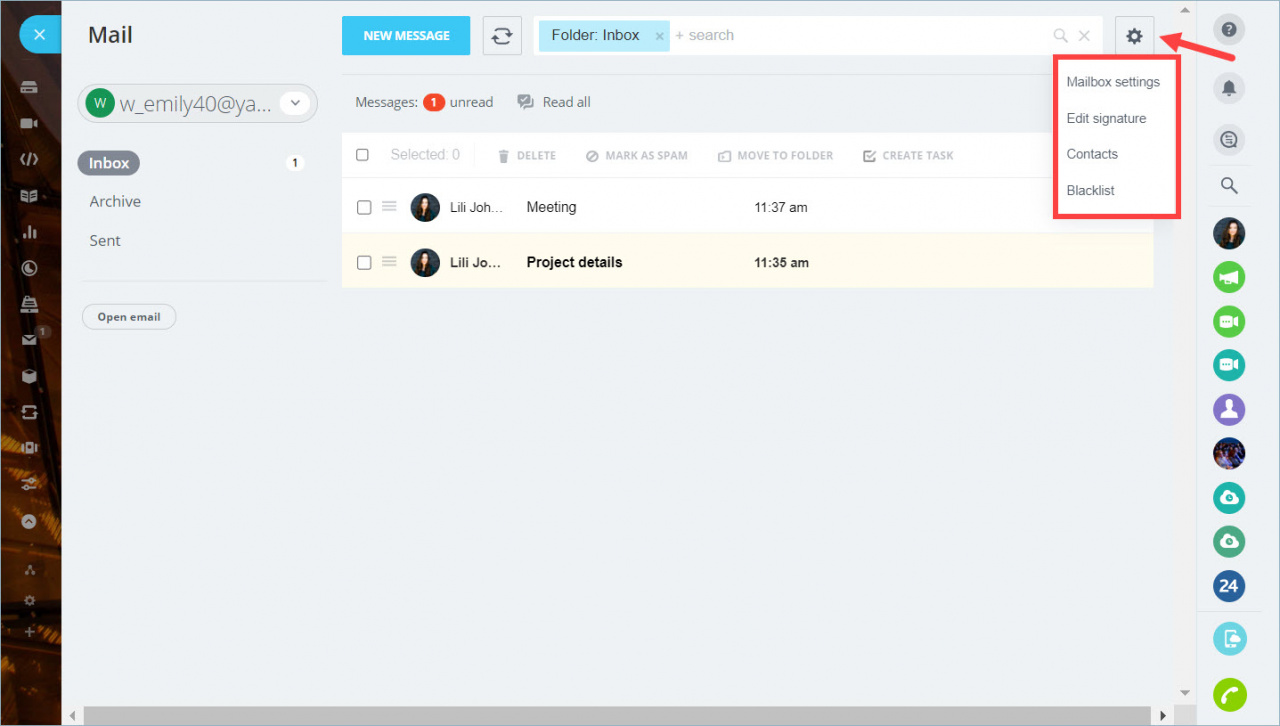 Mailbox settings
Let's overview the settings that can be configured only after connecting your mailbox. You can configure folders for synchronization.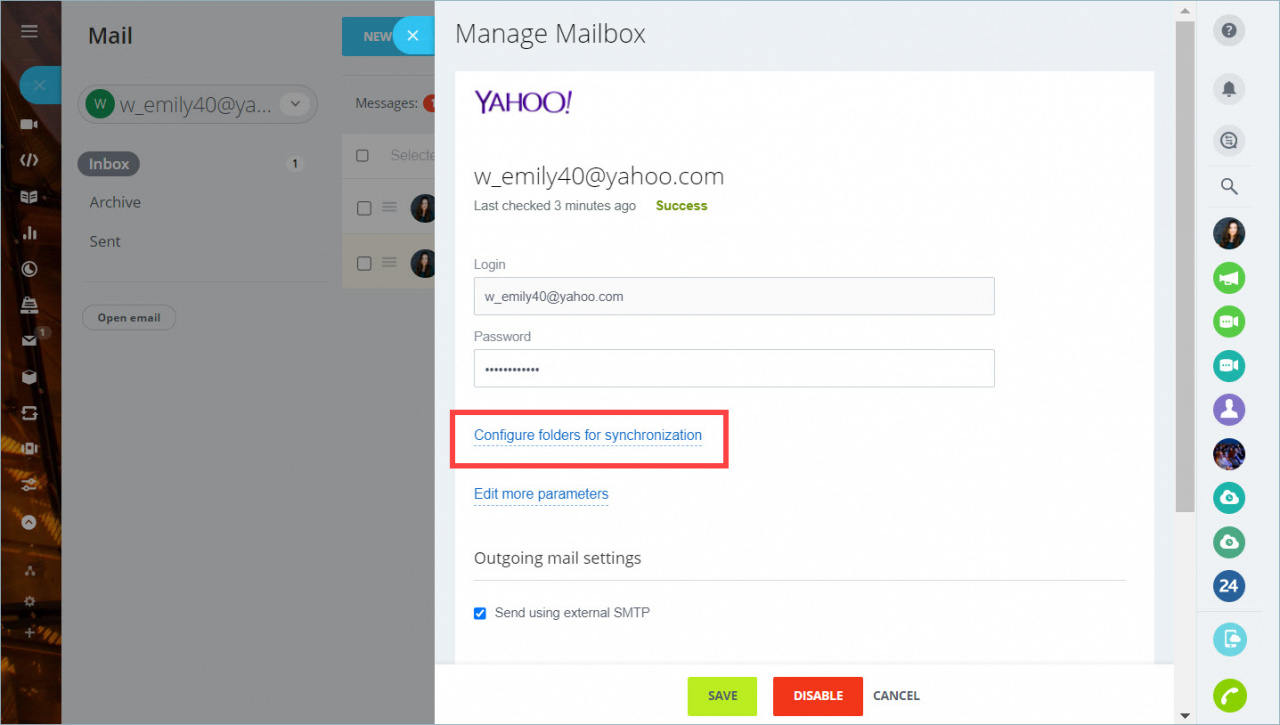 Check the boxes next to folders' names that you want to be synchronized and configure folder rules. Click Save.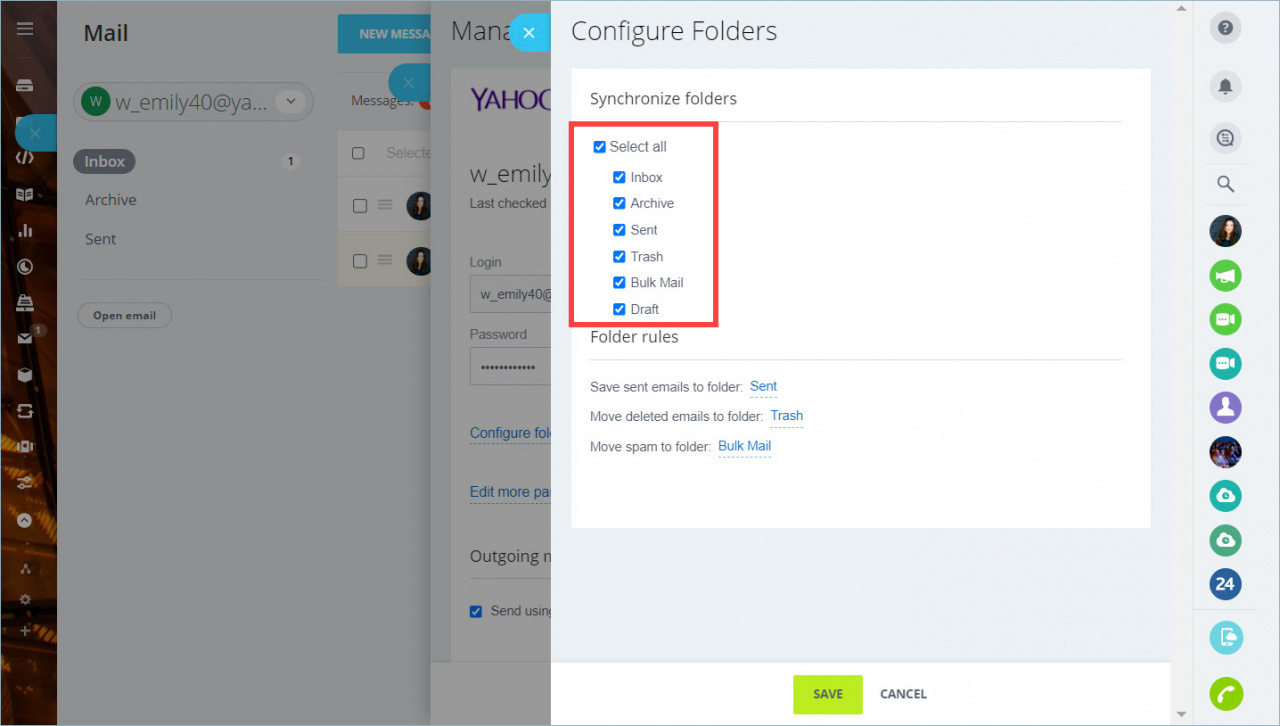 You can disconnect the mailbox by clicking Disable.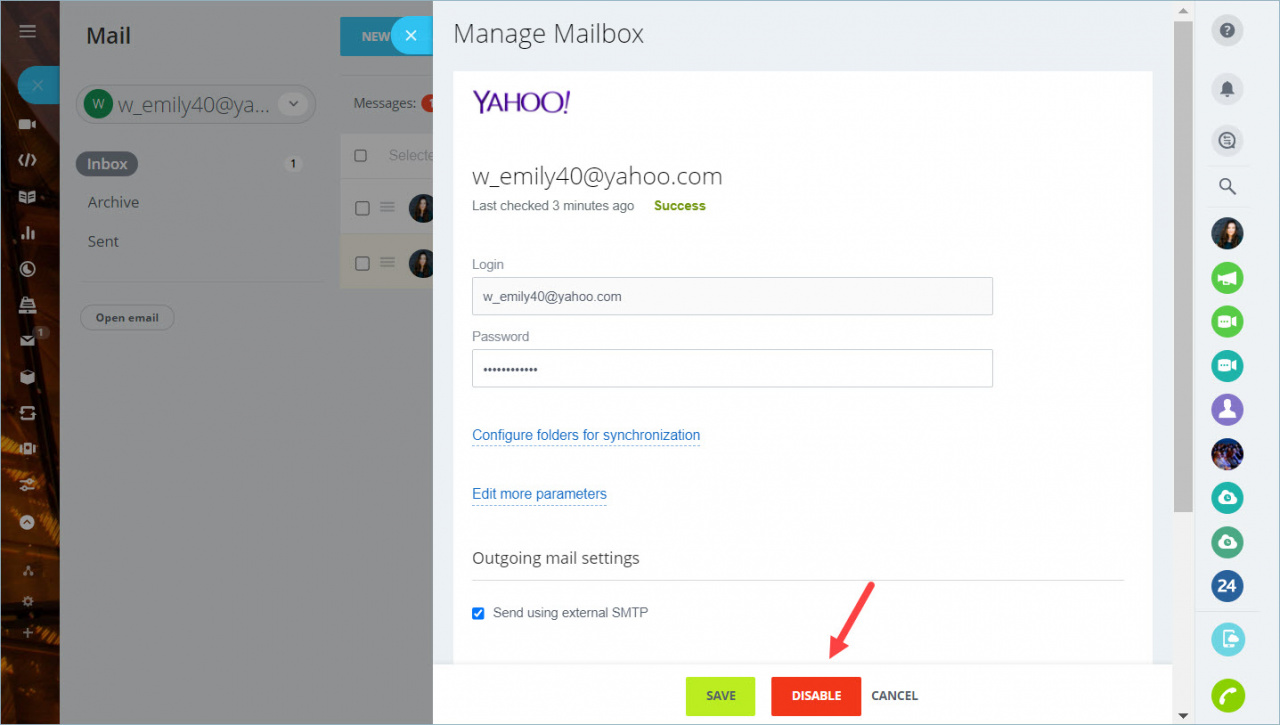 Edit signature
You can add a signature that will be added automatically to your outgoing messages. Just click the
cogwheel
button >
Edit signature
.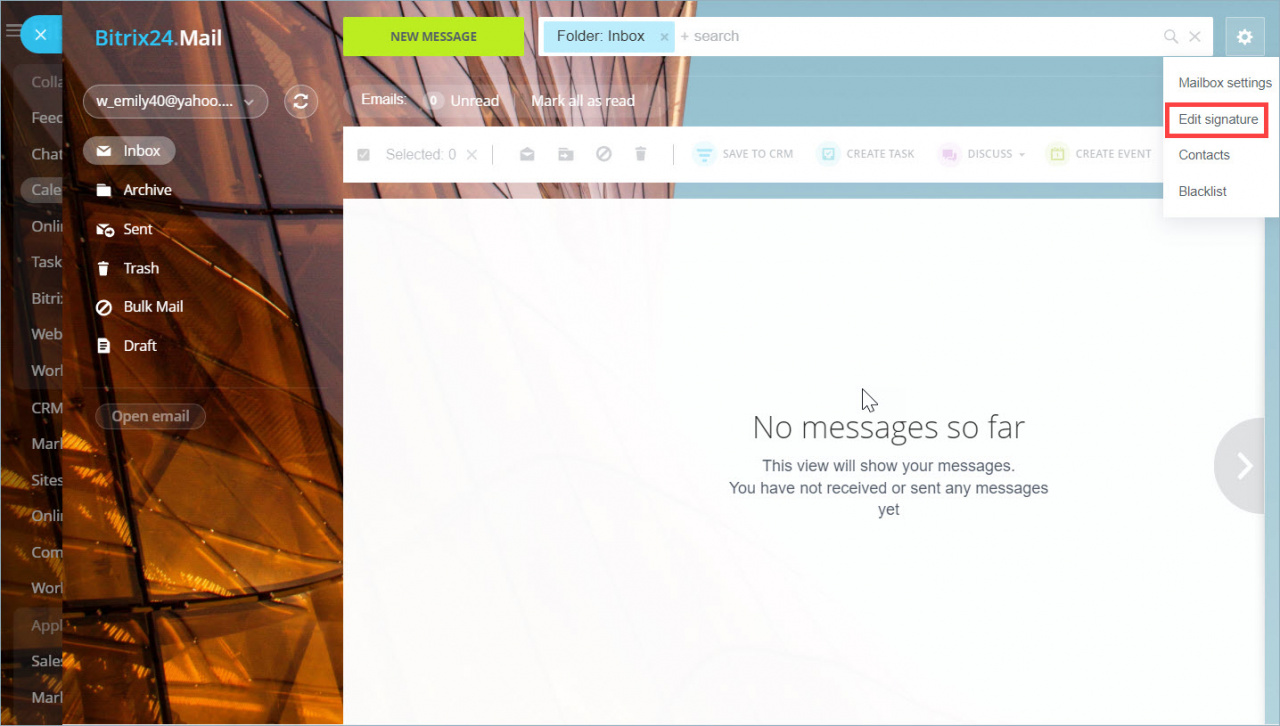 Then click the corresponding button to add a new signature.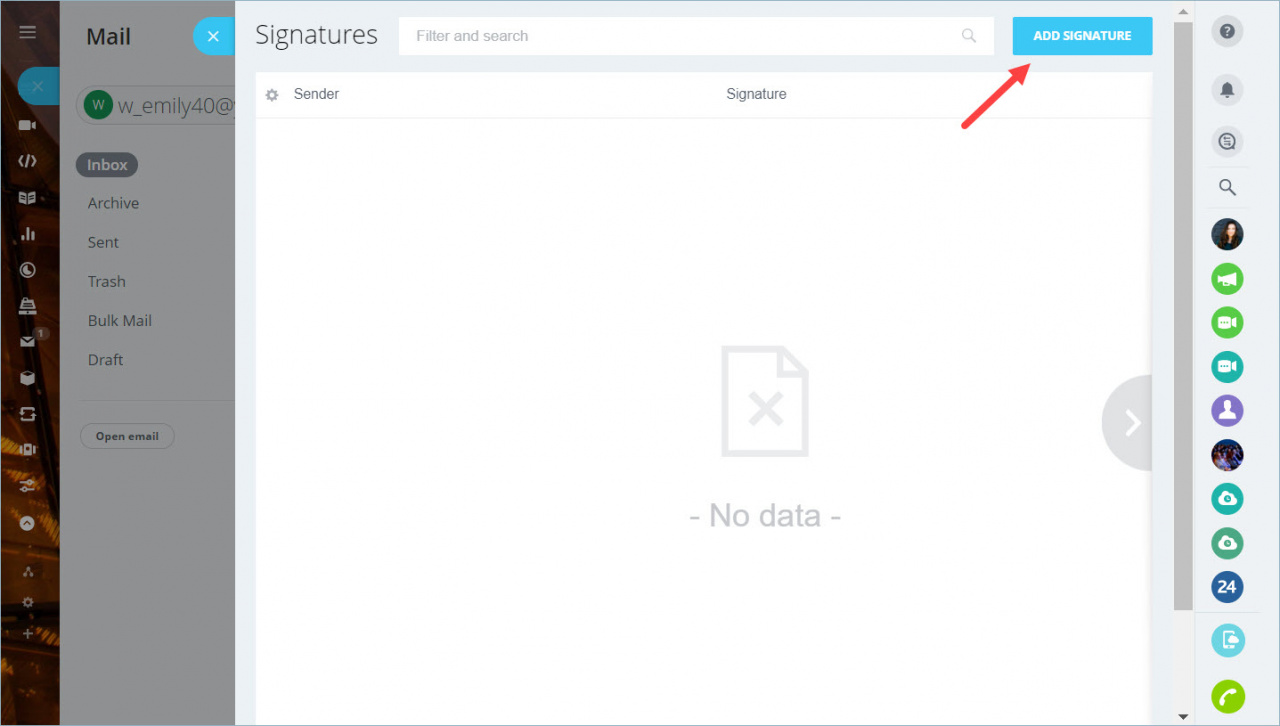 To add an image instead of a signature, click the corresponding button.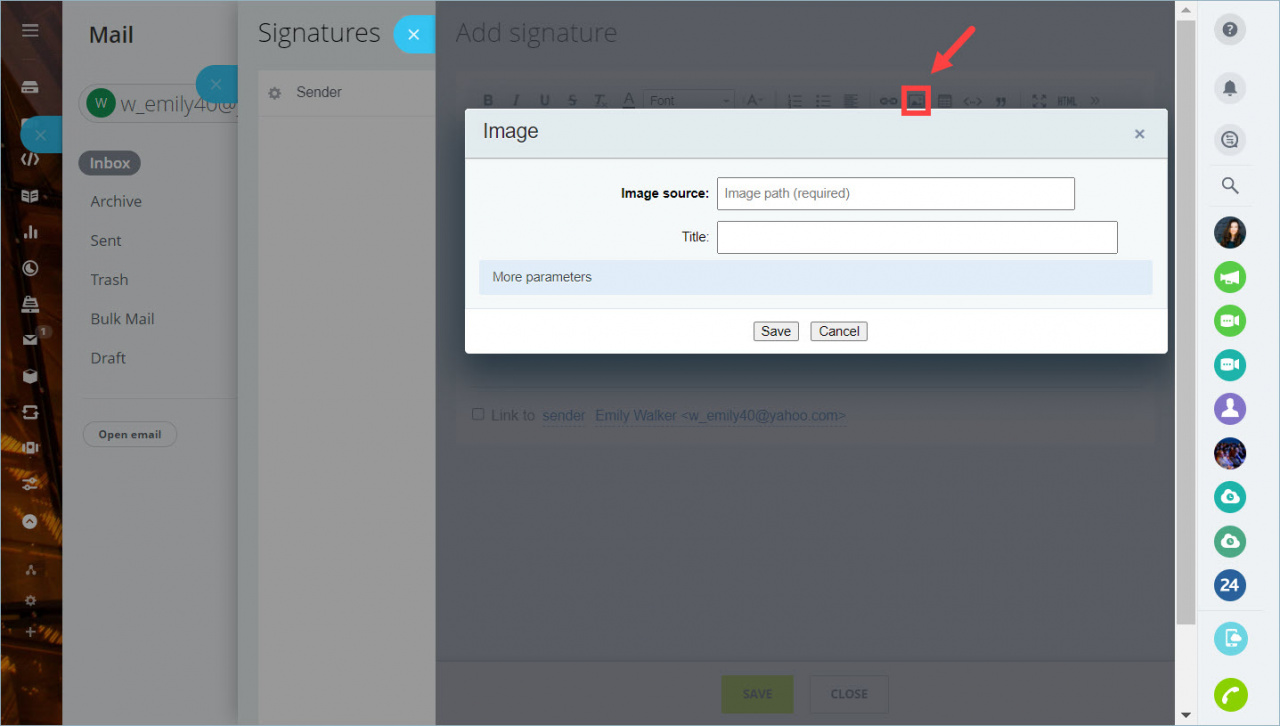 Important! The URL to the image needs to be direct and public (accessible from the outside). Otherwise, the image will not be displayed in the email. A public link to the image from a Bitrix24.Drive won't work. You can host the image on your server or on a suitable image hosting.
Contacts
When sending an email, you need to specify the contact email and name. After sending the email, the address is added to the
Contacts
section of the Bitrix24 Webmail.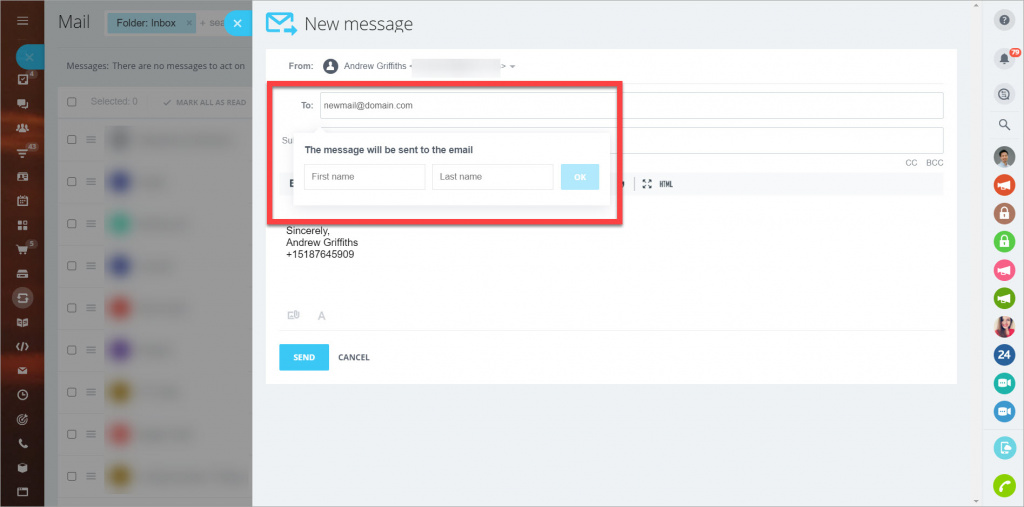 Next time, you'll be able to select an existing contact from the Contacts section.
If you go to the Contacts section of the Bitrix24.Mail, you can find the contact, edit its name and email, delete an unnecessary email address, or add a new mail contact manually.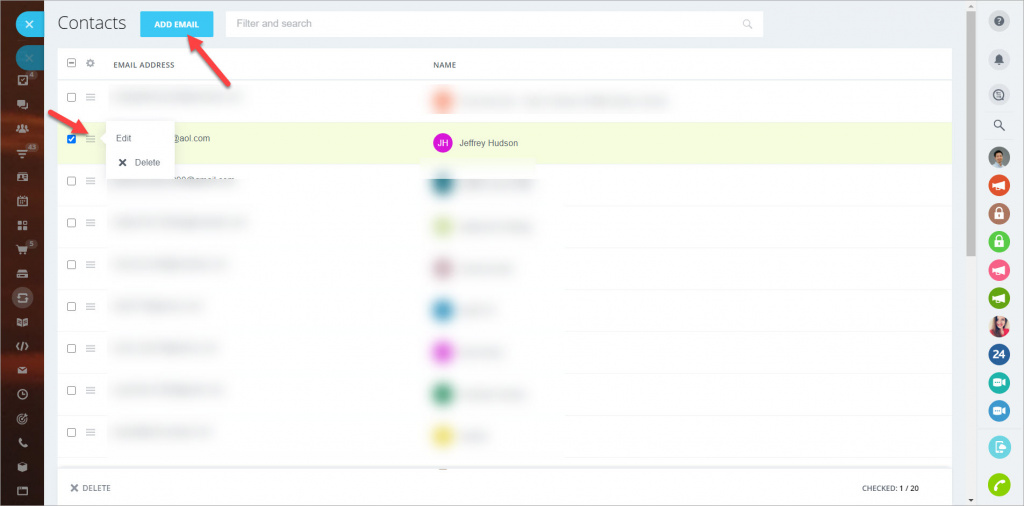 Recommended articles: